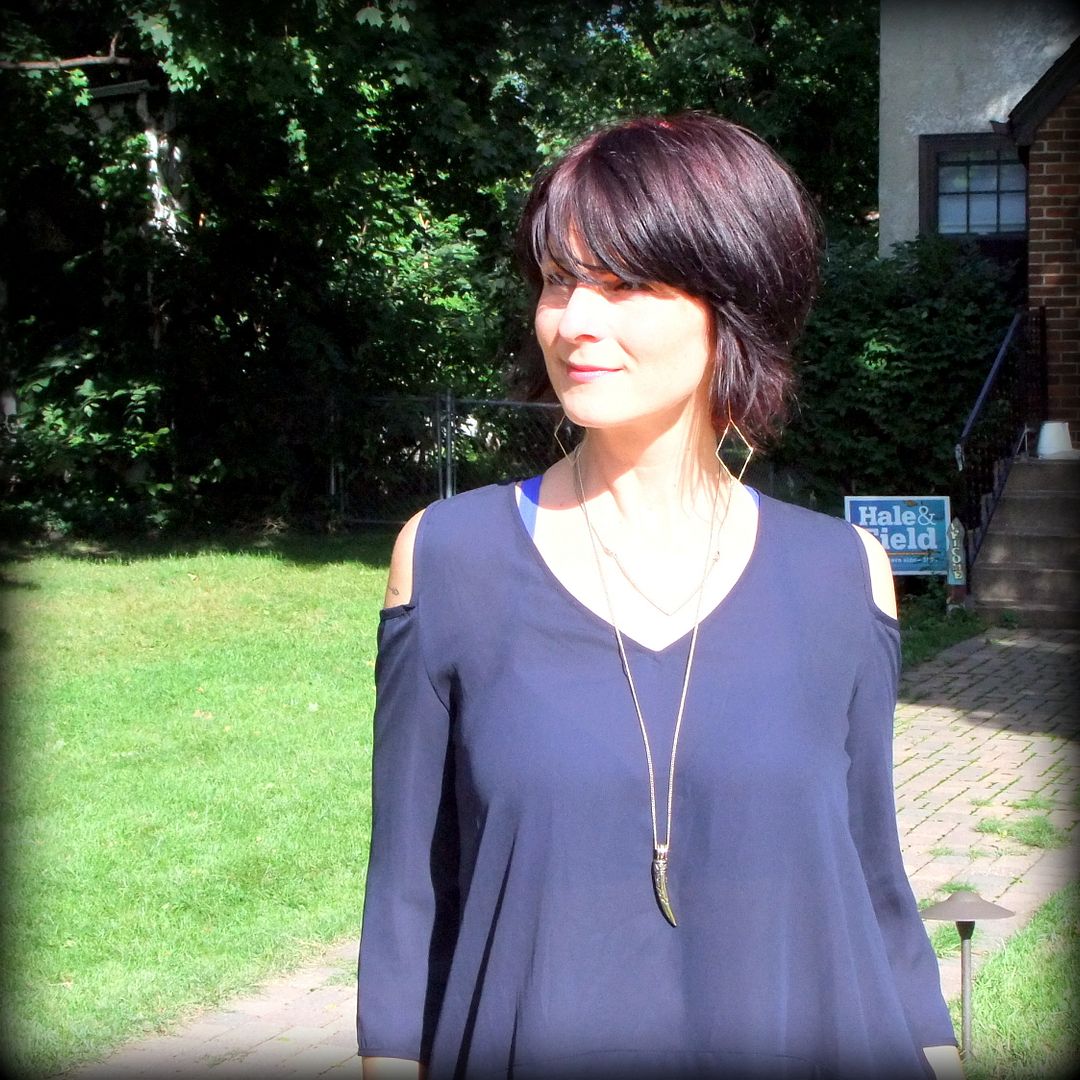 jeans ~ Gordmans
shoes ~ thrifted
necklace ~ World Market
Many moons ago, when Chris and I first met, let's just say that his feelings for me may have been a little deeper than my feelings for him. Obviously things have changed, but back then I thought we were friends, and he was hoping for more.
I introduced him to a local band that he had never heard of and he quickly began to love the band. (Or was he just trying to impress me? I'll never know.) I had all of their CDs (yes we met long enough ago that people still bought CDs) and he wanted them. So I made copies for him. One CD was live, and it had the same song on it twice. Part of the song goes like this:
Your hair's long and black
As it lays 'cross my pillow
When I stare in your eyes
I get lost in your glory
I'm gonna make you love me
I'm gonna dry your tears
And we're gonna stay together
For a million years
Of course when he listened to the CD, and heard this song twice, he assumed I put it on there purposely for him, as a hint that I was secretly in love with him. After all, I did have long dark hair, and, of course, I would get lost in his glory. Hearing the song on the CD twice convinced him to continue to pursue me.
I guess it worked. And now we're gonna stay together for a million years.
xo,
megan bird