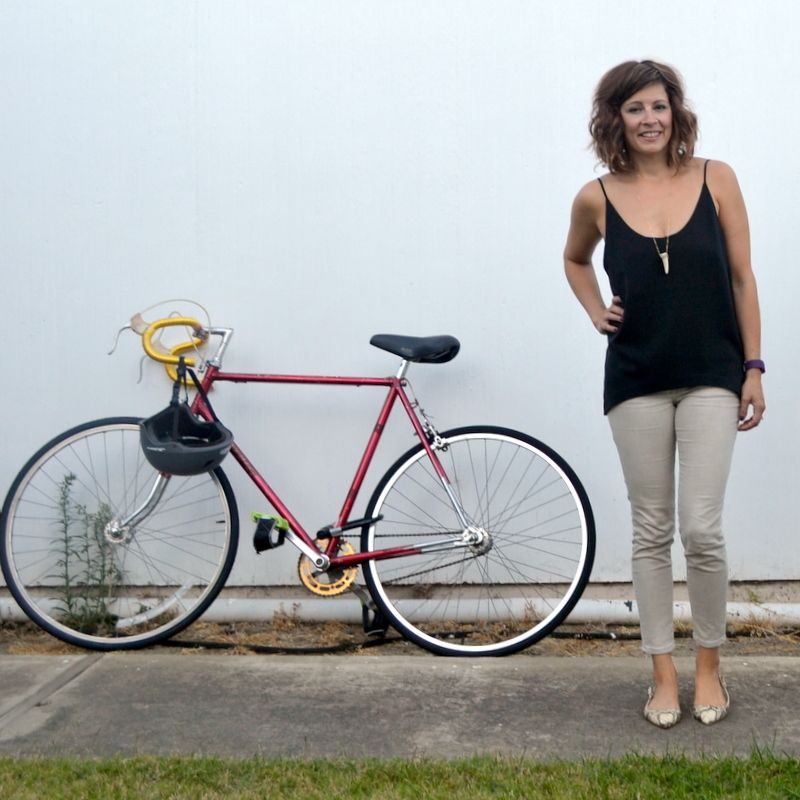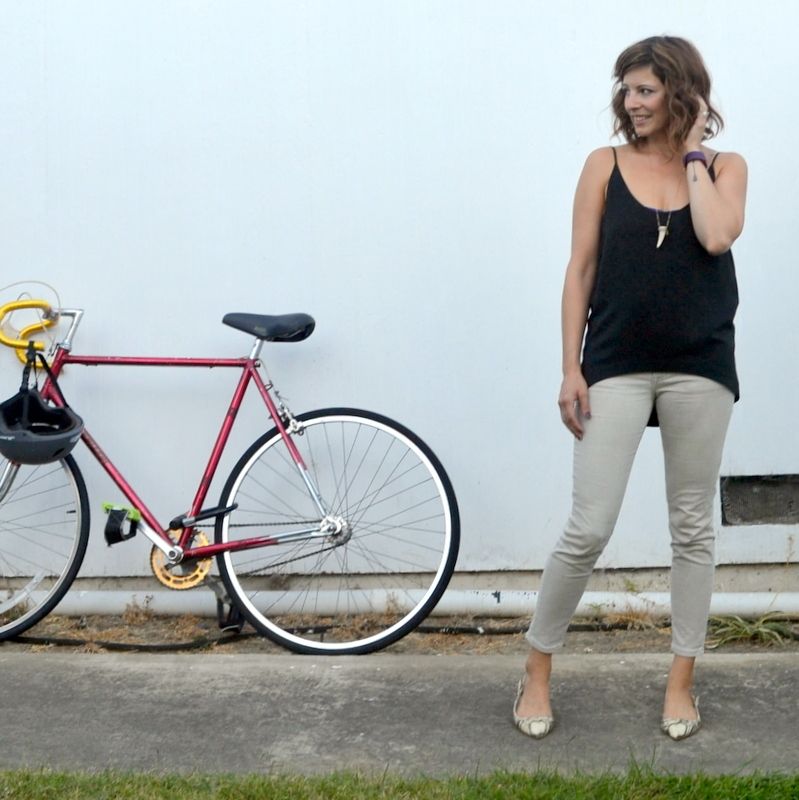 top~ hand-me-down from my friend kerri
After almost 7 months living in California, Jim and I have finally found an awesome babysitter (insert confetti emoji!) and were able to have a date night on Friday. This is what I wore. We had reservations at this yummy tapas restaurant at 8pm, but went a little early to walk around, window shop, and grab a drink beforehand. Jim has been working non-stop and all hours for the last couple of months so it was really nice to have some time alone together to re-connect and talk without distraction as well as enjoy some good food and drinks. After dinner we decided to stop into this hole-in-the-wall bar a few blocks from our house. As it turned out, it was karaoke night (my favorite!) and, not only that, it was disco night. Almost everyone in the bar was decked out, head to toe, in their best Studio 54 wear. It was amazing. Everyone in the bar seemed to know each other and they all were so friendly and welcomed Jim and I with open arms. We had a couple of drinks and enjoyed the performances of our fellow partygoers. There may have even been a song sung by me. It was such a fun night and I am looking forward to our next date night, which we have decided we will have to happen at least every other week.
How was your weekend?
xoxo, nora bird