I have a wonderful coworker who also happens to be a wonderful friend. She was kind enough to gift me the shirt I wore on the blog yesterday because I was going to purchase it myself and she happened to have it in a size that didn't fit her. She refused to take any money for it, so I had to come up with something else.
Having traveled with her, I happen to know that, like me, she also has some sleep issues. i.e., she can't. So I thought this would be a great opportunity to make her some sleep salve. It's super easy, super yummy to smell, and worst case scenario, if it doesn't help you sleep, it will at least make your feet soft.
You too can make it for your sleep-deprived friends. Here's how.
What you'll need: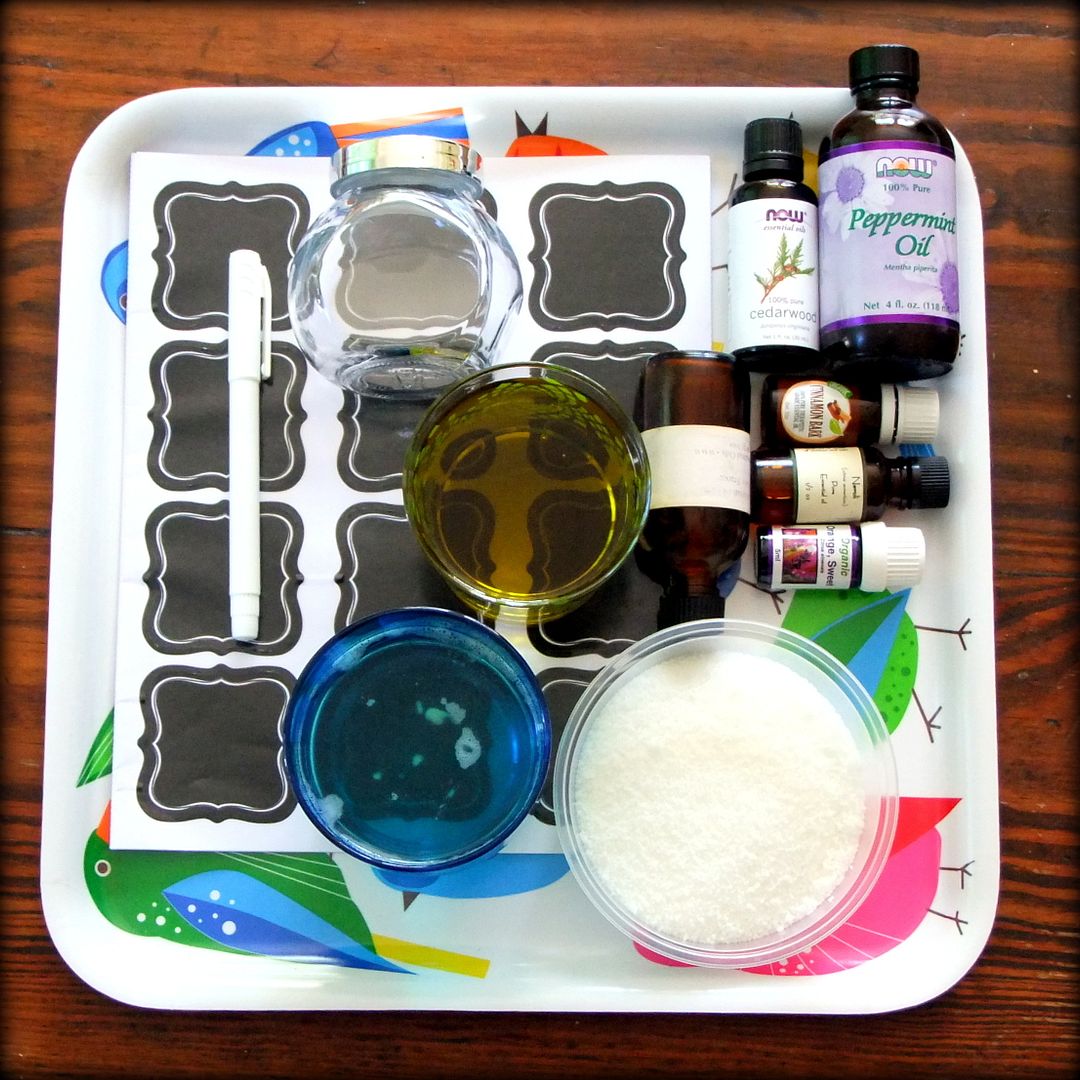 ~ 1 cup olive oil
~ 1 cup coconut oil
~ 4 tablespoons beaded beeswax
~ 1/4 teaspoon cinnamon oil
~ 1/4 teaspoon orange oil
~ 1/4 teaspoon lavender oil
~ 1/4 teaspoon cedarwood oil
~ 1/4 teaspoon neroli oil
~ 1/4 teaspoon peppermint oil
~ 3 - 4 oz. jars (or you can half the recipe and use 1 6 oz. jar) (MATH!)
~ label sticker and a marker (optional)
The directions are simple.
1. Melt olive and coconut oils together in a double broiler. Add the beeswax and stir until melted. This is a quick process.
2. Mix all the essential oils together. Or have your daughter do it.
3. Remove the olive/coconut oil/beeswax mixture from the heat and add the essential oil mixture to it. Or have your daughter do it.
4. Pour the concoction into a pourable measuring cup, and pour into the jars. Your daughter will ask to do this, but I recommend you do it yourself.
5. Write "sleep" in your best handwriting on a sticker and stick it to the jar. Add a fun note on how to use it and add a pair of fuzzy socks to make the gift complete.
I made enough for myself, too, and all I can say is that the first night I used it, I fell asleep so hard and unexpectedly that I don't even remember falling asleep. I also fell asleep before I could set my alarm and missed a run I had planned with some friends the next morning, but it wasn't my fault. It was the salve!!!
Enjoy! Sweet Dreams!
xo,
megan bird