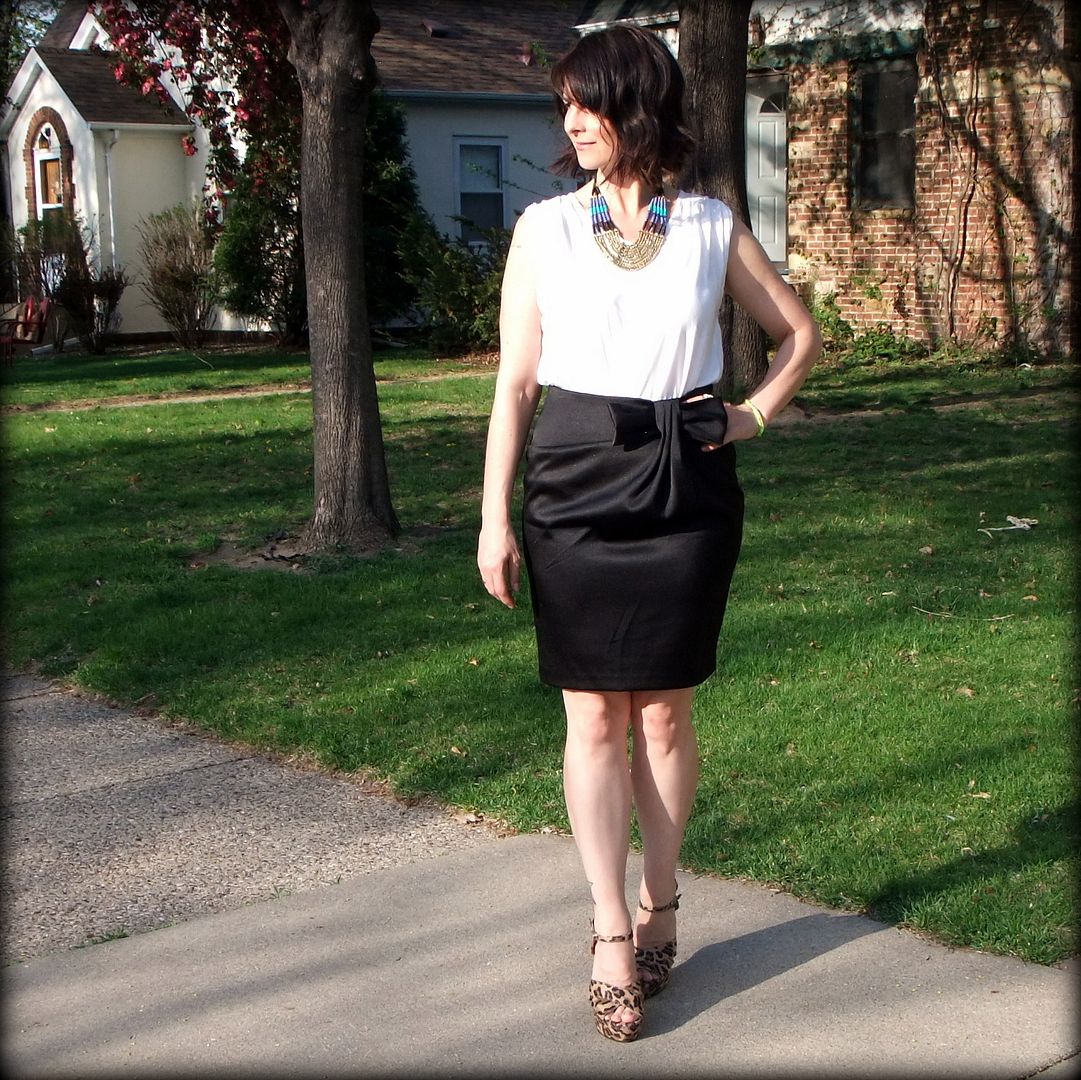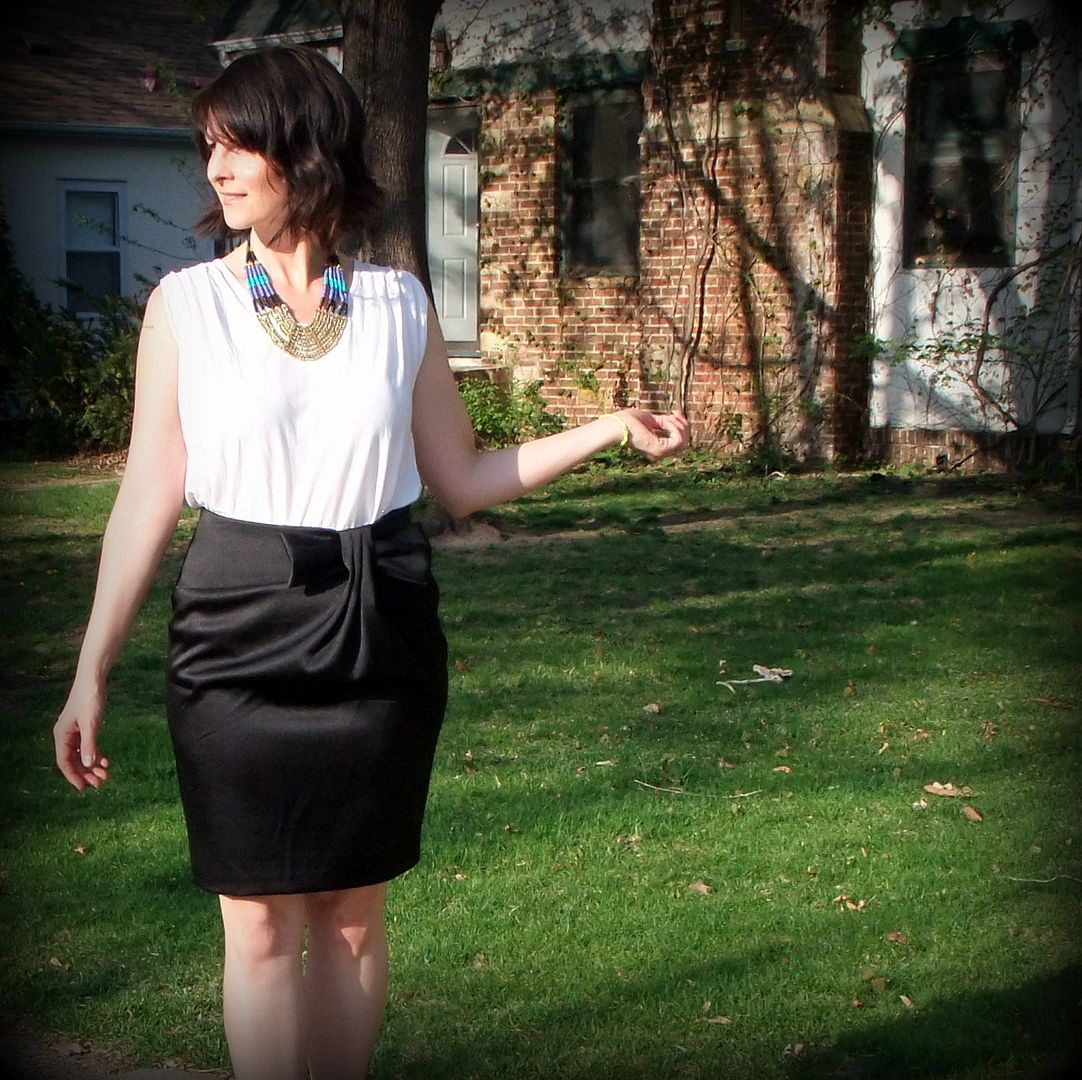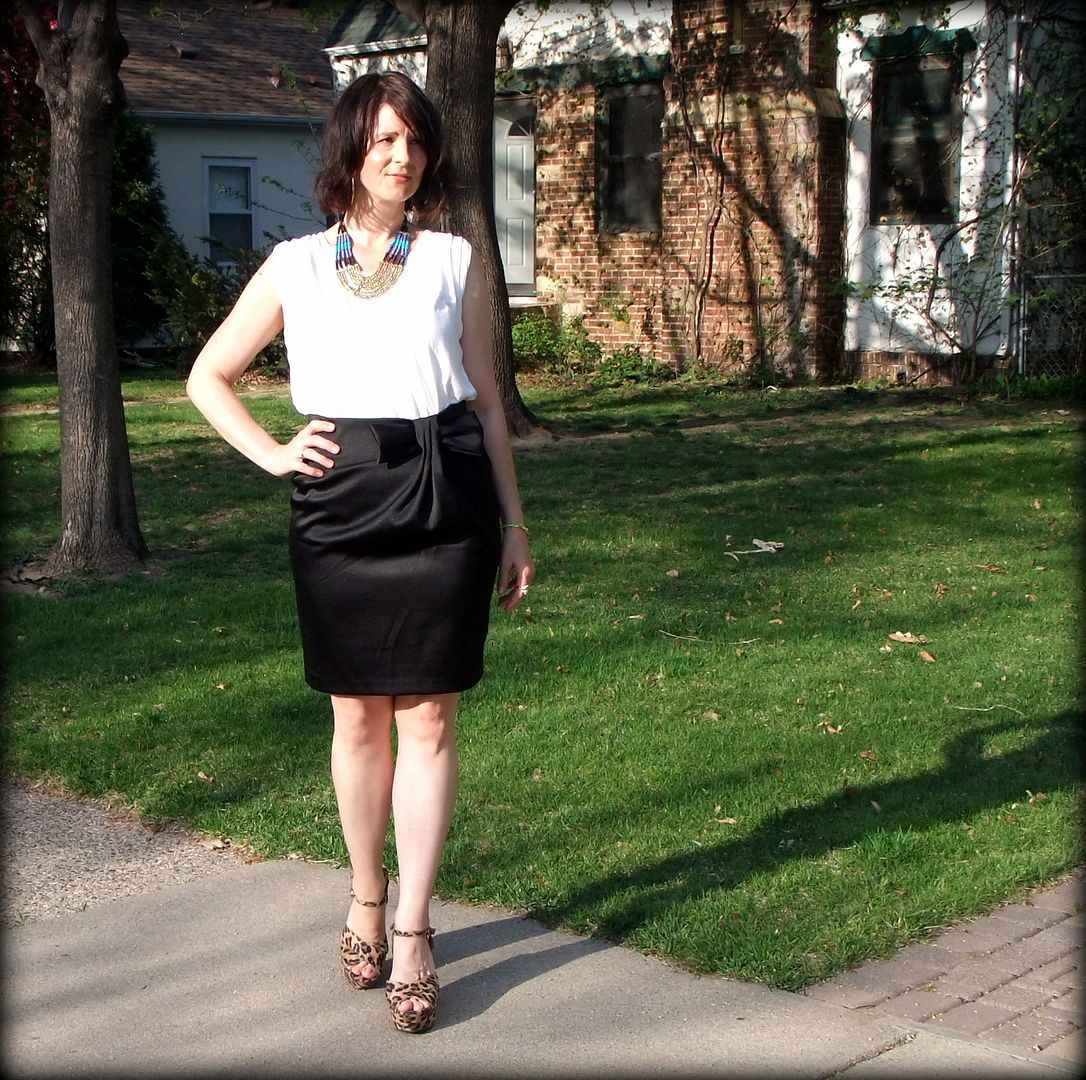 skirt, tee ~ b. (a resale shop)
Eva lost a tooth last week. As sometimes happens, it cracked in half after she lost it, and she sort of flipped out. She was scared that the tooth fairy wouldn't come because she had a "faulty" tooth. She then started in on how some of her friends had told her that they tooth fairy was really your parents. Basically, it was a sink or swim moment for us; we could not forget to give her money for her tooth.
However, it was a long day. Chris and I were both exhausted. We put the kids to bed, and both worked for a couple of hours before it was time for us to head to bed ourselves. We zonked out, never once thinking about the faulty tooth.
Luckily for me, I am a horrible sleeper. I woke up with a start at 3:00 AM realizing the error of our ways. I also woke up knowing that I didn't have a dollar in my purse. (Yes, we only give us a dollar.) I have a large bottle full of change on my dresser, so I figured I could dump it out and grab four quarters from it in the dark. No problem, right? Well, ok, a few problems. Problem #1: pouring change from a glass bottle is loud. Really loud. I fixed the problem by wrapping the bottle in a towel before I poured. Problem, #2, which could have turned out to be the biggest problem of them all: I grabbed what I thought were four quarters, but as I was about to put them under her pillow, I realized one coin was bigger than the others. Which leads to problem #3: see problem #1 about money being loud. Yes, I had to pour one more time to get a real quarter.

As it turns out, I almost gave Eva $.75 and a Chuck E. Cheese token. Which I guess could have been seen as a good thing by Eva, albeit a little suspicious. But this way, we don't have to take her to Chuck E. Cheese, which is worth the sleepless night for sure.
And Eva still believes. Phew.
xo,
megan bird