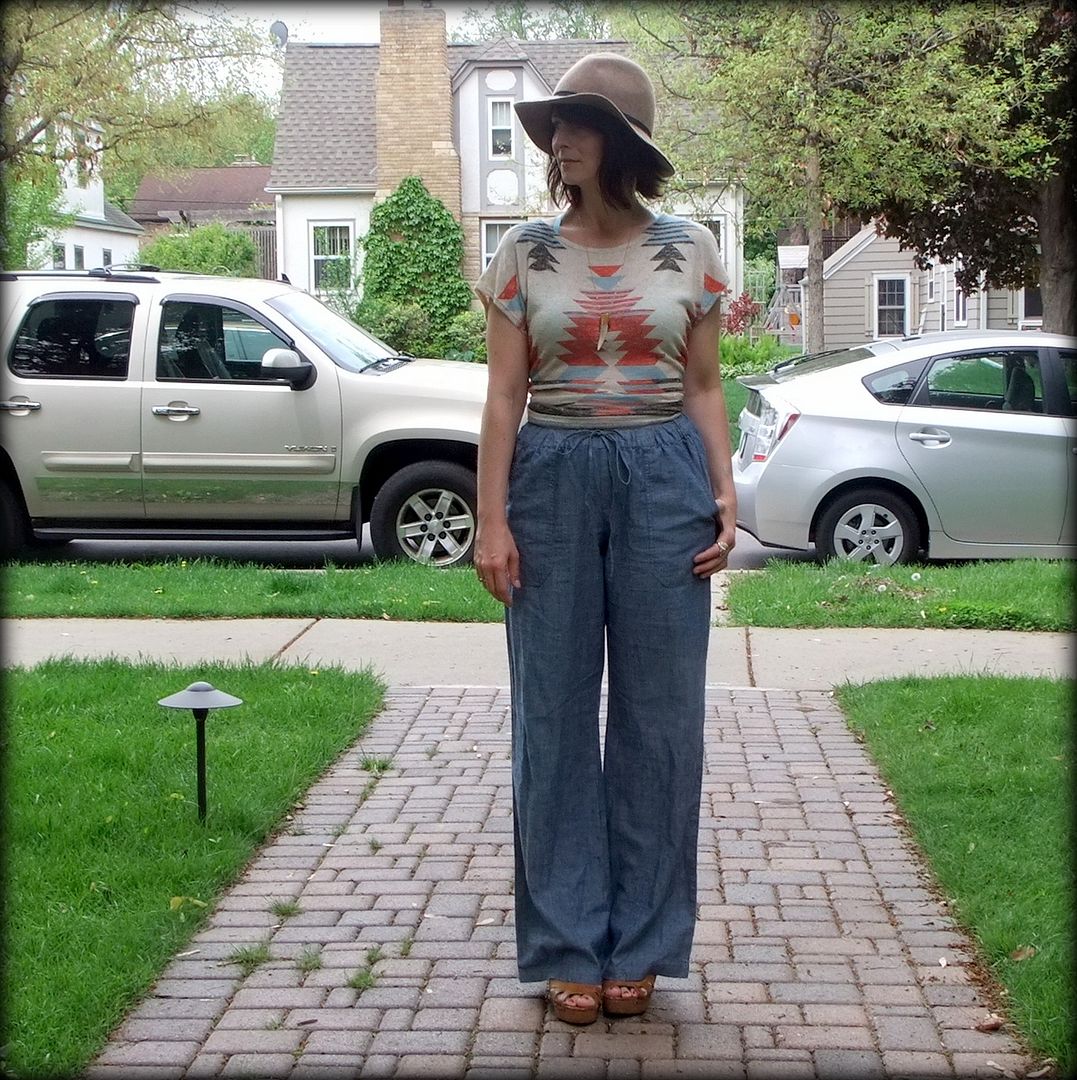 necklace ~ Tess + Tricia, gift from Nora
Eva gave me her sick, so I have been taking Nyquil at night to get to sleep. I always have to warn Chris that I will be taking it because it knocks me out. Normally I'm "in charge" at night when the kids wake up, not because Chris won't do it, but because they usually just come to me when they have a nightmare or need anything. So, when I take Nyquil, he's in charge.
Except on Sunday night. I took my dose and was pleasantly sedated. Eva had a nightmare and came in to our room. I actually don't remember what happened, but I know I made her feel worse. You see, she came in and told me she had a bad dream. Normally what would happen is I would bring her in to bed with us and we'd talk about the dream, and I change the dream's ending to be good. That is what Eva was expecting. Instead, she shook me once, shook me twice, and I didn't wake up. Then apparently, I did wake up with a loud and kicking start, and promptly told her to go back to bed. Not only did I not comfort her, I probably scared her even more.
And then I woke up and realized what had happened. Eva was in her room crying and scared, and I came to my senses and had her come snuggle, so not all was lost. When we were up for the day, I explained to her why I had acted the way I did, and we had a good chuckle, and Chris of course apologized for not waking up. All was good.
xo,
megan bird