the inspiration
megan bird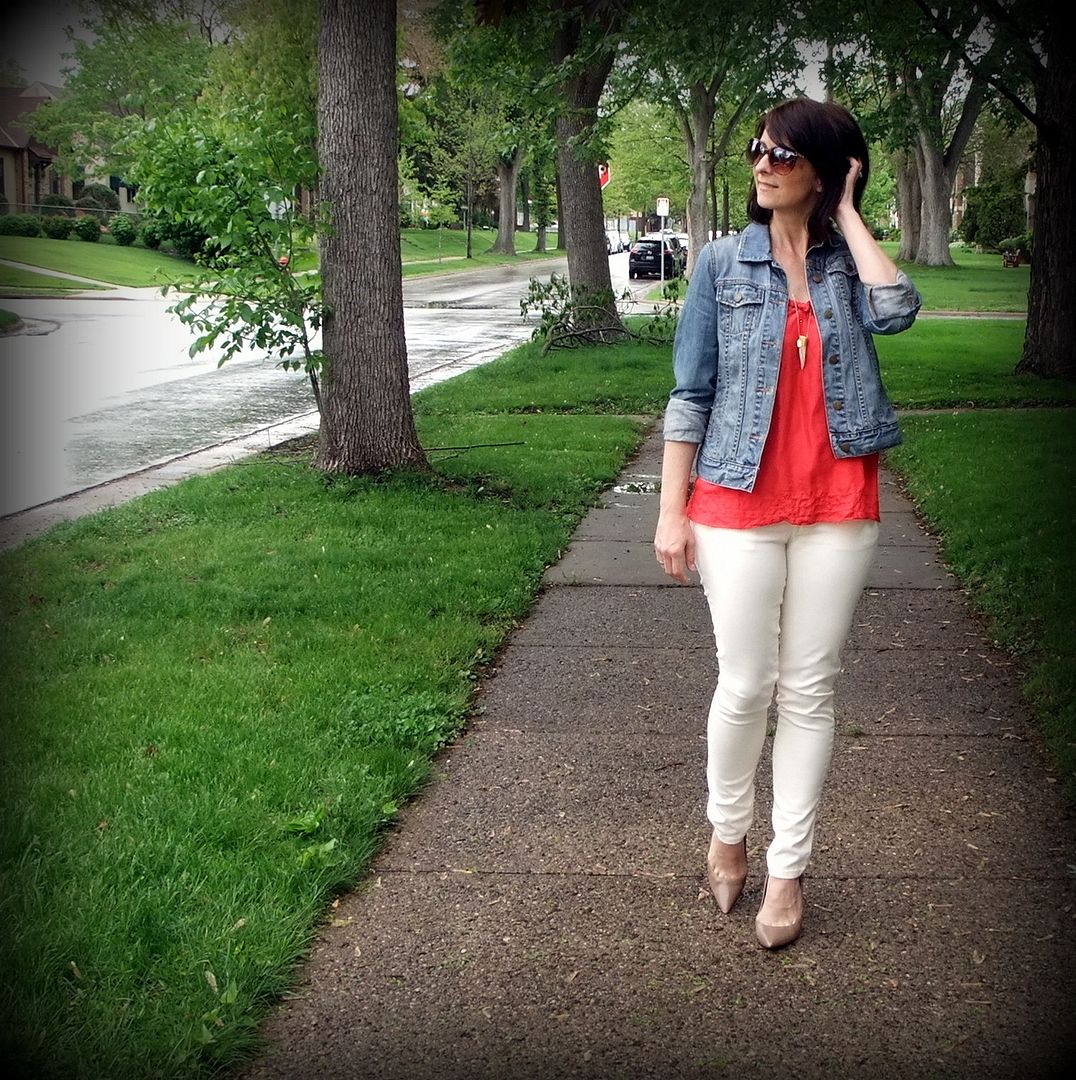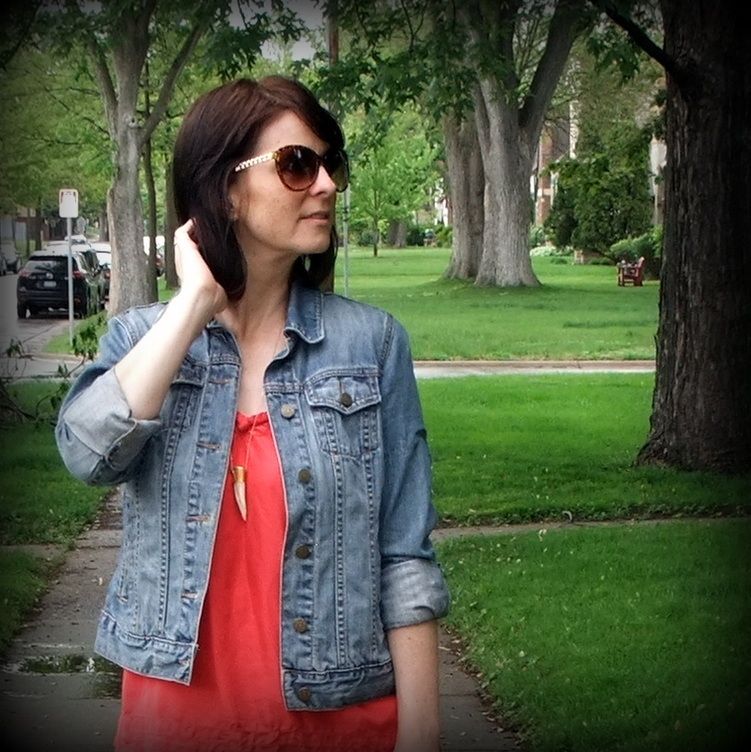 necklace ~ Tess + Tricia, gift from nora
shoes, jacket, tank ~ thrifted
nora bird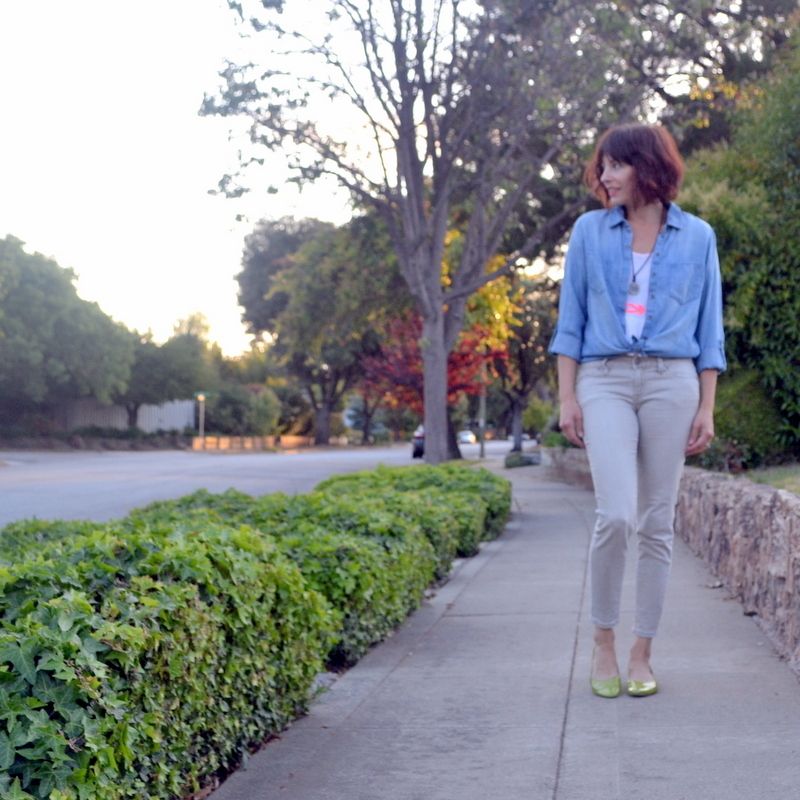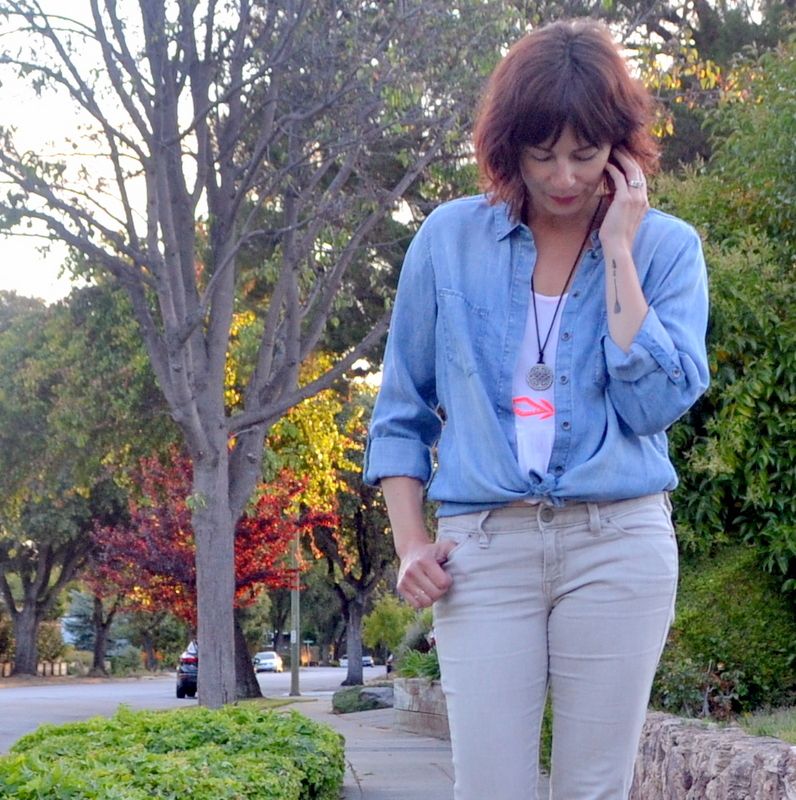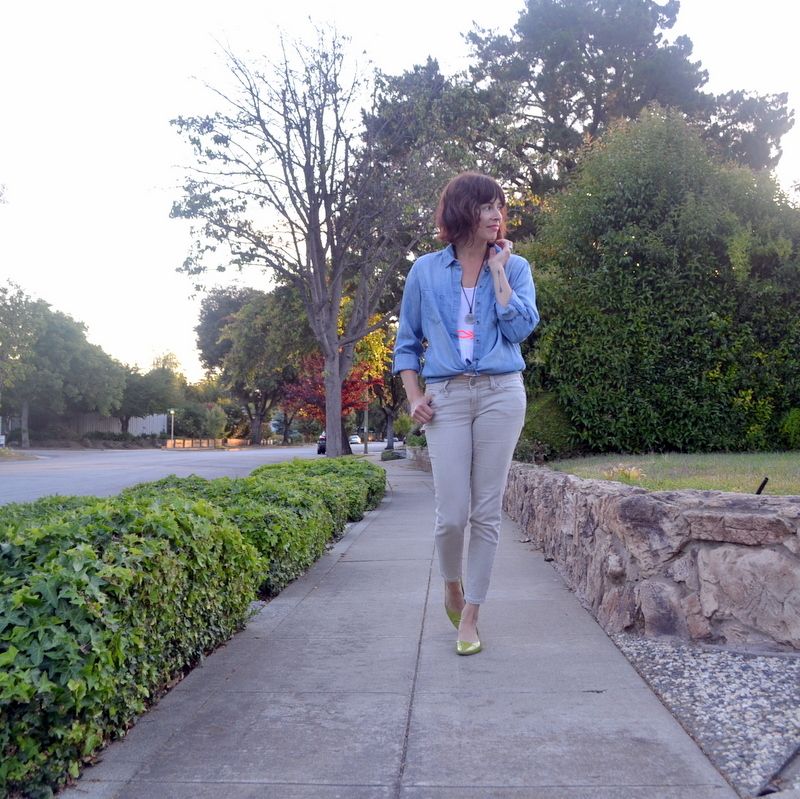 necklace ~ gift from mother-in-law
Chris and I went to see Willie Nelson at one of the local casinos on Saturday night. After the show, we went to one of the many bars in the casino and relaxed for a while. The bartender was pretty nice and attentive for our first drink. And while we were certainly in no hurry to continue drinking, it was pretty amazing how downhill the service went from there. He was offering Chris more drinks, but whenever I finished a drink, he would pay me no attention.
So after a while, Chris and I made a game of it to see how often he would pass me without asking if I needed anything.
At one point, he literally stood right on front of me, and I KID YOU NOT, twiddled his thumbs while my empty beer bottle sat right in front of him.
And when he finally did ask me if I needed another drink, all he said was, "Ma'am?"
Luckily Chris and I were really enjoying each other's company, and were happy to make a game of the bad bartender. And because of the bad service, I woke up on Sunday feeling fresh and rested! So thank you bad bartender!
How was your weekend?
xo,
megan bird
For next week's inspiration picture, click
here
.