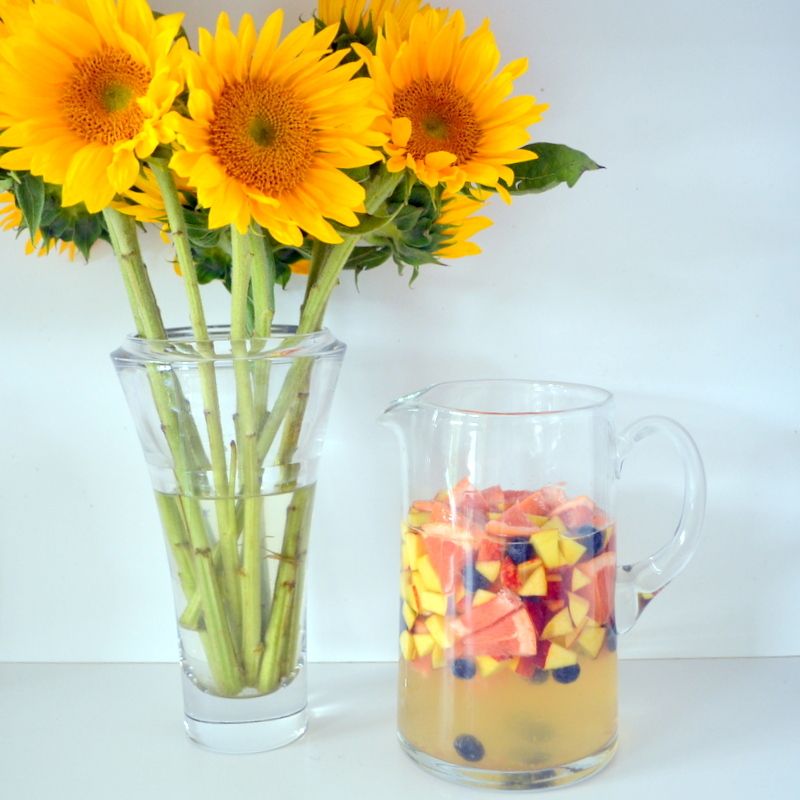 Jim has been out of town for 8 days. He left for a bachelor party in New Orleans last Thursday, made a brief appearance back home on Sunday only to leave again for business in Minneapolis on Monday. I am very very excited for him to get home today. To celebrate his return, I decided to make a big batch of peach-grapefruit sangria for us to share tonight. Well, we will see if he gets any! I kid, I kid. I will let him have a small glass.
This sangria would be great if you're having a Memorial Day bbq this weekend. Or just need something to drink on your patio on a sunny day. Or a drink to enjoy while cuddled up watching movies on a rainy day. Okay, okay, this sangria is yummy enough for any occasion!
Ingredients:
1 bottle of dry white wine (I used Sauvignon Blanc)
1 cup orange liqueur
the juice of one lemon
2 peaches, cubed
1 large grapefruit, cut into small wedges
1/4 cup simple syrup (to make, cook 1/4 cup sugar in 1/4 cup water in a saucepan until the sugar is fully dissolved. let cool completely before using.)
about 15 blueberries, for color
Instructions:
Simply mix all of the ingredients in a large pitcher and refrigerate for at least 2 hours. I like to let mine refrigerate overnight to get the best flavors!
To serve, fill a wine glass about 3/4 full with the sangria (make sure to get lots of fruit!) and top with a bit of soda water. Now go enjoy yourself!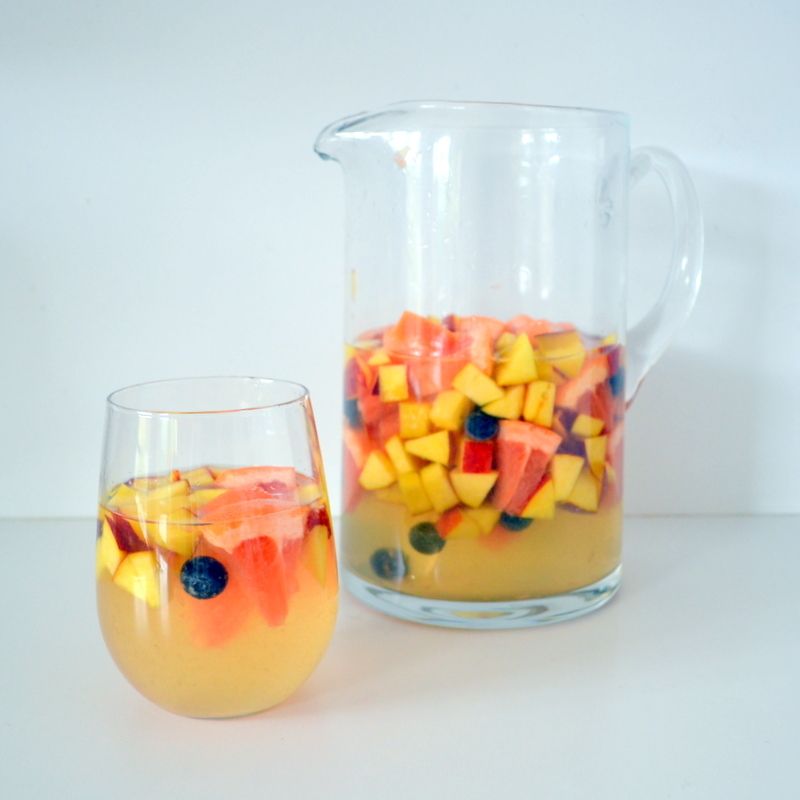 I recently discovered that we have a Saturn peach tree in our yard (yay!), so I am sure to be making batches of this sangria all summer long! And please send any of your favorite peach recipes my way!
I hope you all have a great weekend!
xoxo, nora bird