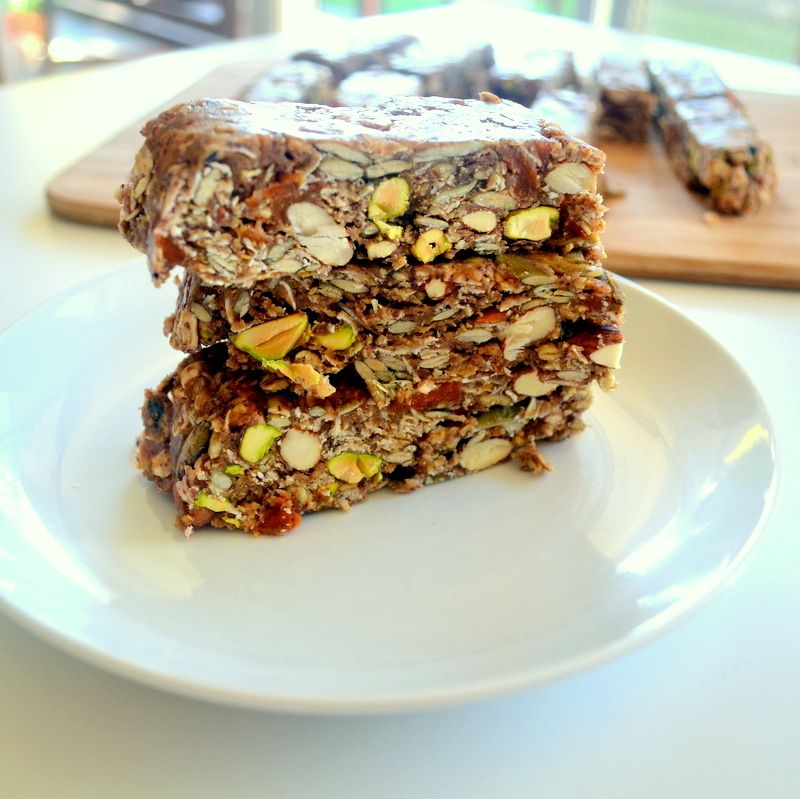 My kids love granola bars and would eat them all day if I let them. But I do not because, oftentimes, store-bought granola bars are just glorified candy bars. They are full of sugar and other ingredients that I don't want my kids eating on a regular basis. And the bars that actually are healthy usually cost an arm and a leg. So, I decided to start making my own granola-type bars. This way, I know exactly what is going in them and can feel good about my kids eating them. Plus, I might save a few dollars, which is never a bad thing, amiright?
These breakfast bars are no-bake, gluten free (check your oats to make sure they are labeled as gluten free if you have a gluten intolerance), and can be made vegan if you sub the honey for maple syrup. And you only need 10 ingredients!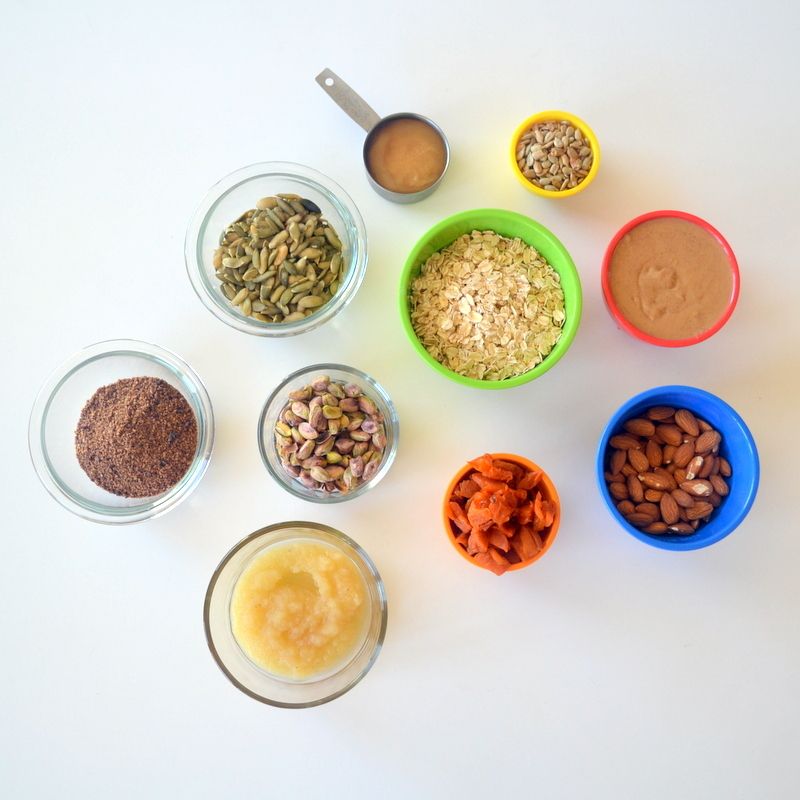 Ingredients:
1 1/2 cups rolled oats
3/4 cups whole, raw almonds
1/2 cup dried apricots, chopped
1/2 cup pistachios
1/3 cup ground flaxseed
2/3 cups raw pumpkin seeds
1/4 cup sunflower seeds
1/3 cup raw honey
1/4 cup unsweetened apple sauce
1 cup nut butter (I used peanut butter)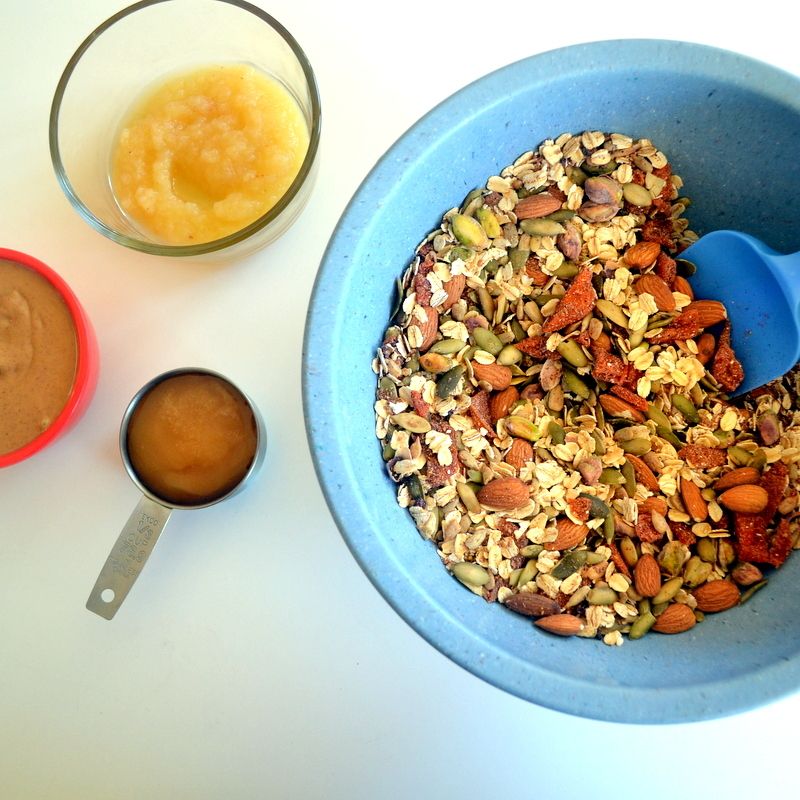 Instructions:
1. Line an 8"x8" baking pan with parchment paper.
2. Combine the first 8 ingredients in a bowl and mix until combined.
3. Add the honey and apple sauce to the bowl and mix until combined.
4. Add the peanut butter and mix until everything is fully combined.
5. Place the batter in the prepared pan and press down firmly until the mixture is distributed evenly.
6. Place pan in the freezer to set for at least one hour.
7. Once the bars are set, remove pan from freezer and lift the entire block from the pan using the parchment paper. Peel the paper away and slice into bars. My pan made 12 bars.
9. Enjoy!
I keep my bars in a sealed container in the freezer to ensure freshness. Jim and the kids love these breakfast bars and I love that they are healthy and easy to make!
Have you ever made your own granola bars?
xoxo, nora bird