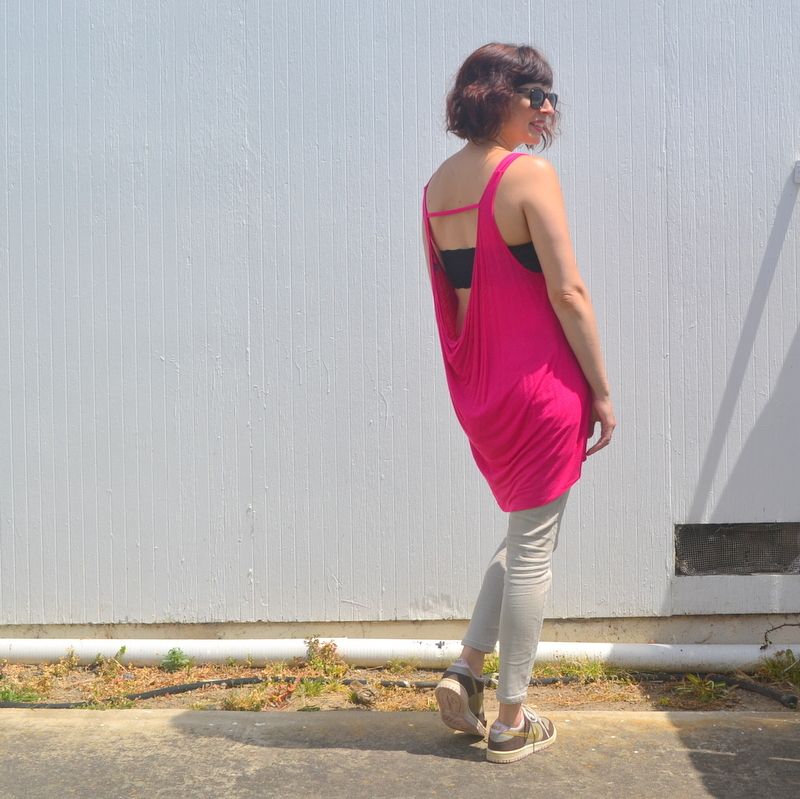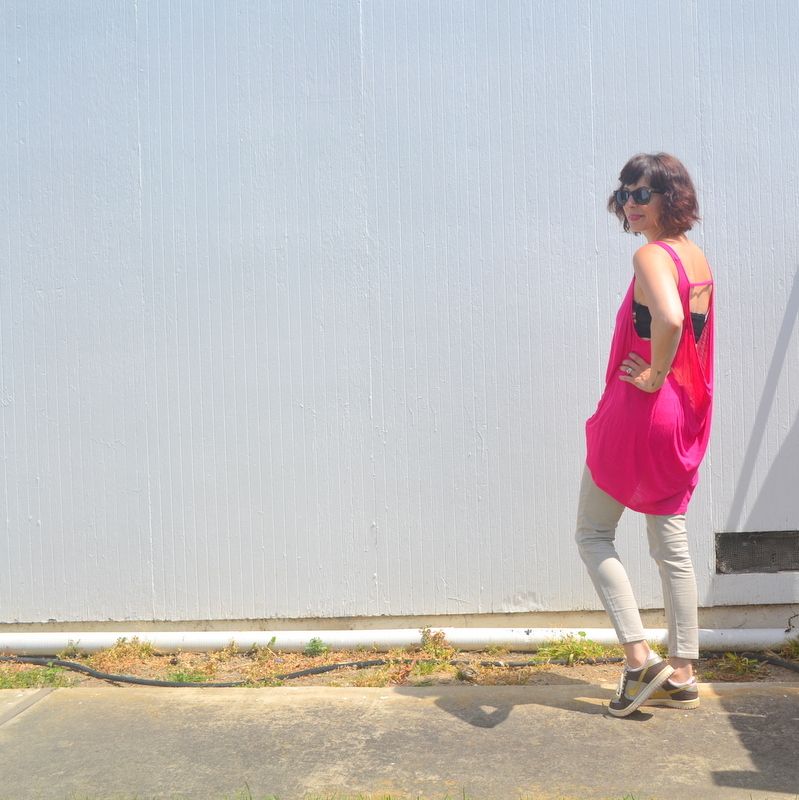 tunic and sneakers~ b. (a resale shop)
necklace~ Etsy, gift from Jim
bandeau~ Urban Outfitters
I wasn't going to share these pictures. It's a pretty boring and not-so-blog-worthy outfit. I literally wore this around the house on Sunday while I was cleaning up for a little get-together we had that afternoon. Plus, it was so sunny and the colors and editing are a bit off. As I was editing them, I said to Jim, "Yeah, we are going to have to retake my outfit photos. These just aren't any good." And then I got unexpectedly sick for the last couple of days. Or just sick, I guess. No one really gets sick expectedly, do they? And I have been wearing comfy pants and no makeup and have barely even brushed my teeth (super hot, I know), so I figured this outfit was way better than sharing any of that. I mean, I guess I did just share that. But you definitely don't need a visual. So, there you go! That is how I came to share a possibly not blog-worthy outfit on the blog!
In other news, Mimi turned 5 on Tuesday. 5!!! I have a 5-year old. I've been a mom for five years. I don't know why but, for some reason, a 5-year old seems so much bigger to me than 4-year old. I have been strangely emotional about the whole thing. But she thinks it's pretty cool to be 5, which it certainly is, and I am happy about that.
I hope you're all having a great week!
xoxo, nora bird