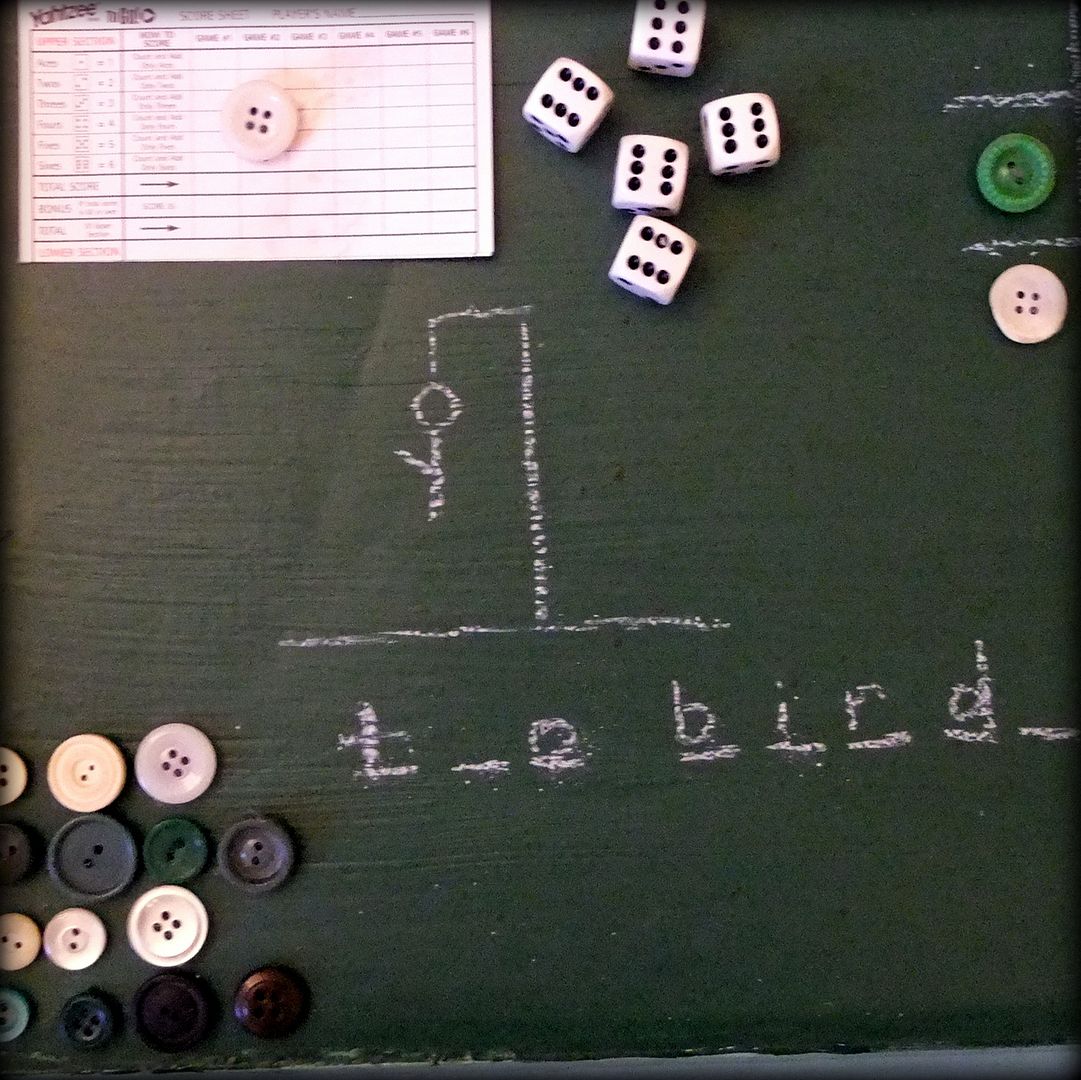 Spring has sprung...well at least it did, and then it snowed, and now it's coming back...you get the idea. Anywho, with Spring and Summer comes camping, and with camping comes road trips. Our kids are pretty good on road trips; iPads and a DVD player (with headphones) in the car helps. But I also want to make sure they are enjoying the idea of a road trip...you know, old school alphabet and license plate games sort of stuff. So when I started thinking about what I could make for a DIY this week, I was thinking about that. I was also madly trying to close the cupboard door in which our cookie sheets are stored, wondering why we have so many cookie sheets when I don't even bake.
So I grabbed one from the cupboard and started my project. If you want to make one of your own, here's what you'll need:

~ magnet strip
~ hot glue gun
~ chalkboard paint
~ paint brush
~ spray paint (optional)
~ 20 buttons, two sets of 10 in different colors
~ hammer/nail or drill
~ String/twine
~ pencil pouch (if you're a child of the 80s, use a Le Sport Sac)
~ chalk
To begin, I cleaned the cookie sheet to make sure there was none of that "bake" residue on it. You know what I'm talking about, right? Why do baking sheets always look so beautiful when you buy them and one batch of cookies later they're black and permanently greasy? (Is it just my cookie sheets?) (Are you all judging me right now?)
So...I had a (fairly) clean cookie sheet. I then spray painted the rim and the handles. This is just for looks, and you certainly don't have to do this part. And to be honest, with my painting skills, I probably shouldn't have done it myself. (Don't look to closely at the pictures) (You are now, aren't you?) (Are you all judging me again?)


Once the spray paint was dry, I applied as many coats of chalkboard paint to the flat surface of the pan as needed. In my case, it was about 100 5.
While the paint was drying, I hot glued buttons to cut pieces from the magnet strip.
Once the paint was all dry, I nailed a hole in the rim of the baking sheet and put a piece of string through the hole. I attached the string to the pencil pouch and secured.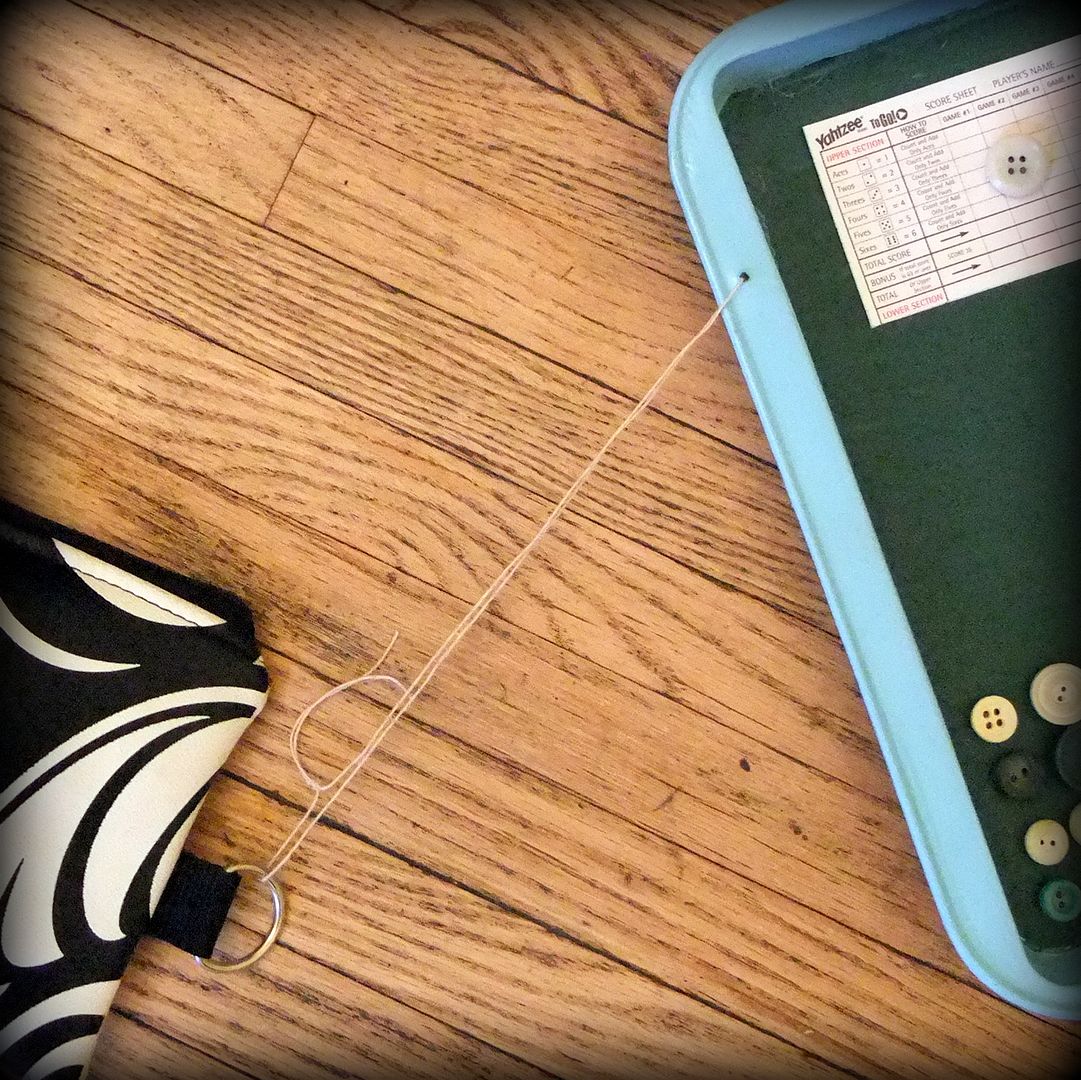 I added playing cards, Yahtzee sheets, dice, chalk, Kleenex (to clean the chalkboard), and Pictionary cards to the pouch, but you could certainly add whatever else you want. These just happen to be games my kids like to play.

And now we're all set for a long road trip! Who wants to come camping with us?
xo,
megan bird