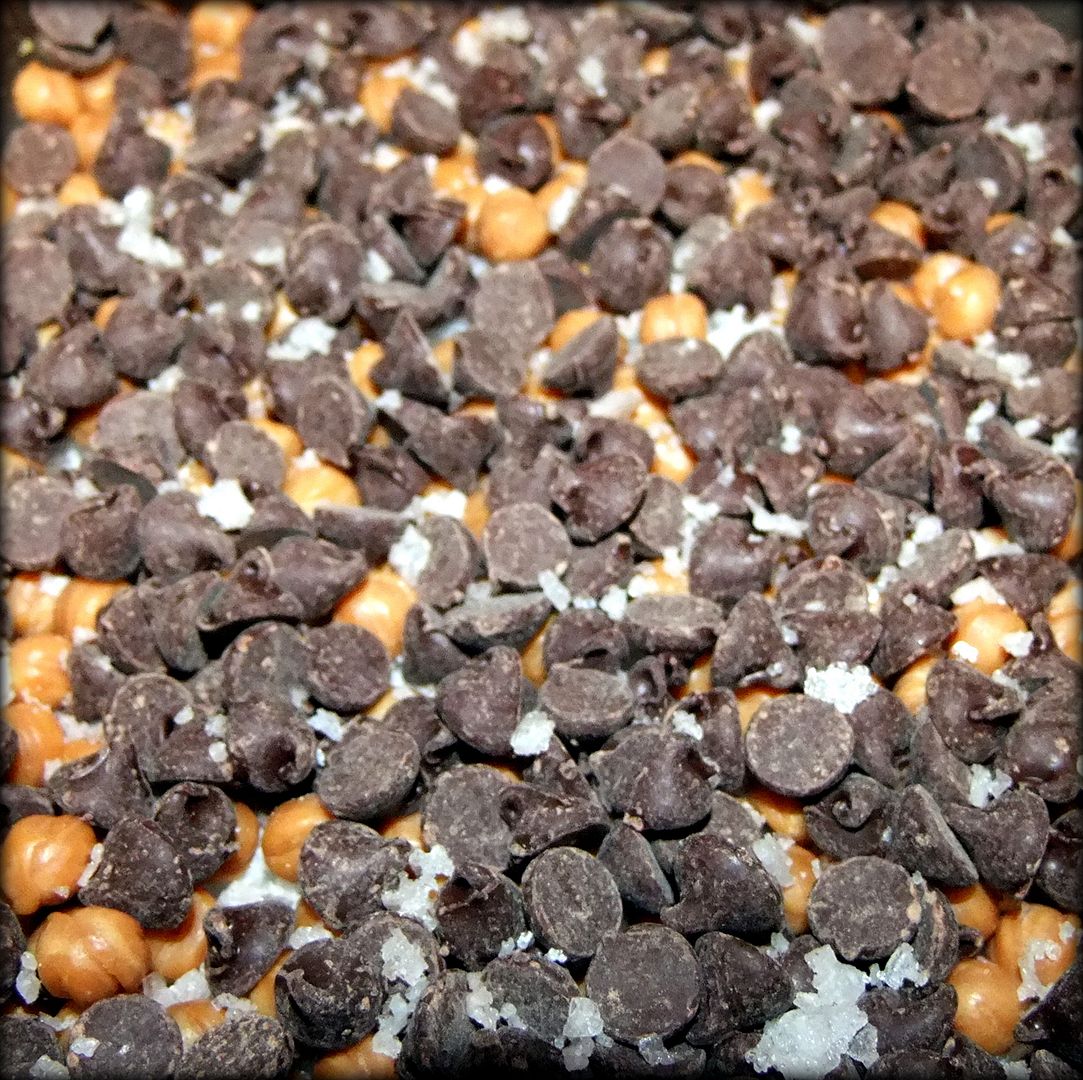 A few weeks ago, the kids and I went out to dinner together. At dinner, we talked about the Hershey family and how they made their money making candy bars. We talked about what we would do if we were the Hersheys, and the conversation soon came around to what our signature candy bar would be if we were to become famous candy makers.
And so the S'Morks were invented. And because we will most likely never actually become a huge candy making conglomerate, I thought it would be safe to share our recipe with you. S'Morks for everyone!
What you'll need:
~ 15 shortbread cookies, crumbed
~ 1 stick of butter, melted
~ 1 cup sweetened coconut flakes (after tasting, I would add 1/2 cup more, but I love coconut)
~ 1 cup caramel pieces (they sell them in the chocolate chip section)
~ 1 1/2 cup chocolate chips (I used semi-sweet, but you can use whatever kind you want) (after tasting, I would add 1/2 less)
1/2 Tablespoon sea salt
~ coconut oil spray
1. Mix melted butter and crushed cookies together.
2. Spray an 8x8 glass pan with coconut oil spray.
3. Pack the cookie/butter mixture on the bottom of the pan to make the crust. Press with your fingers or the back of a spoon to pack it firmly.
4. Sprinkle the coconut on top of the crust
5. Add the caramel on top of the coconut. I know, this is getting really difficult, but don't worry, you're almost done.
6. Sprinkle the chocolate chips on top of the caramel. Do you need a break yet?
7. Sprinkle sea salt on top of the chocolate.
Side note. An old coworker of mine had family in Hawaii, and he brought me some real Hawaiian sea salt from a trip to visit his family. It's pink, and I use it sparingly. He told me that in Hawaii, this salt is used for purification rituals, and is sacred, so while his family collected it themselves, they are traditionally unable to cook with it. I have no idea if that's true, but I see no reason he had to lie to me. Plus, I got the salt, so who was I to argue.
8. Bake in a preheated 350 degree oven for 22-25 minutes.
9. Serve to your son for his 10th birthday, or to anyone who loves super duper rich foods. Because this is super duper rich.
10. Try to ignore your son's super duper dirty hands. It's his birthday after all.
11. Try not to be too anal about the fact that you took a picture with books and mail on your couch. That's life.
12. Enjoy!

xo,
megan bird