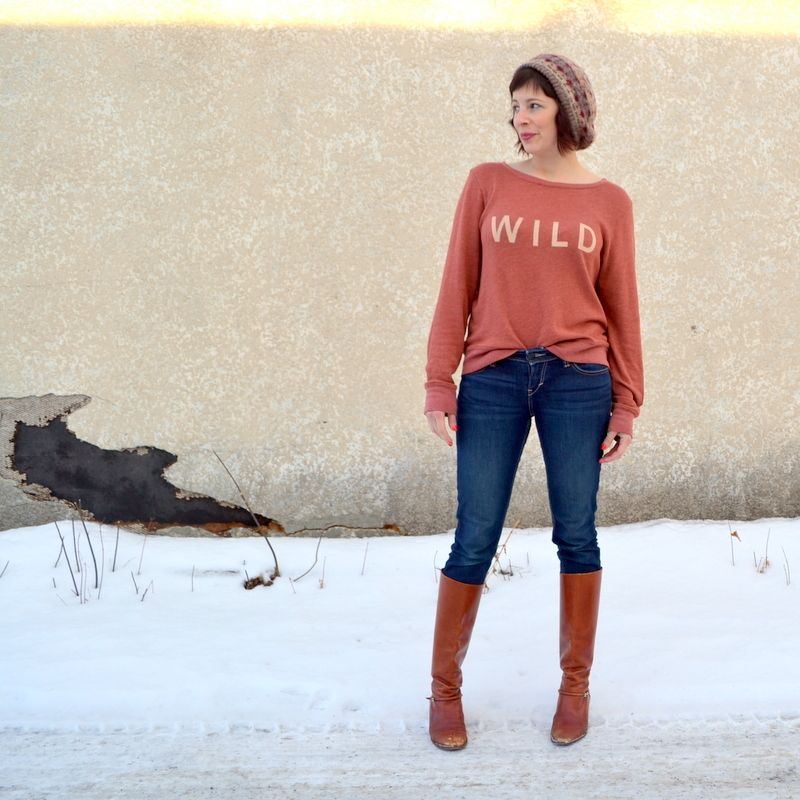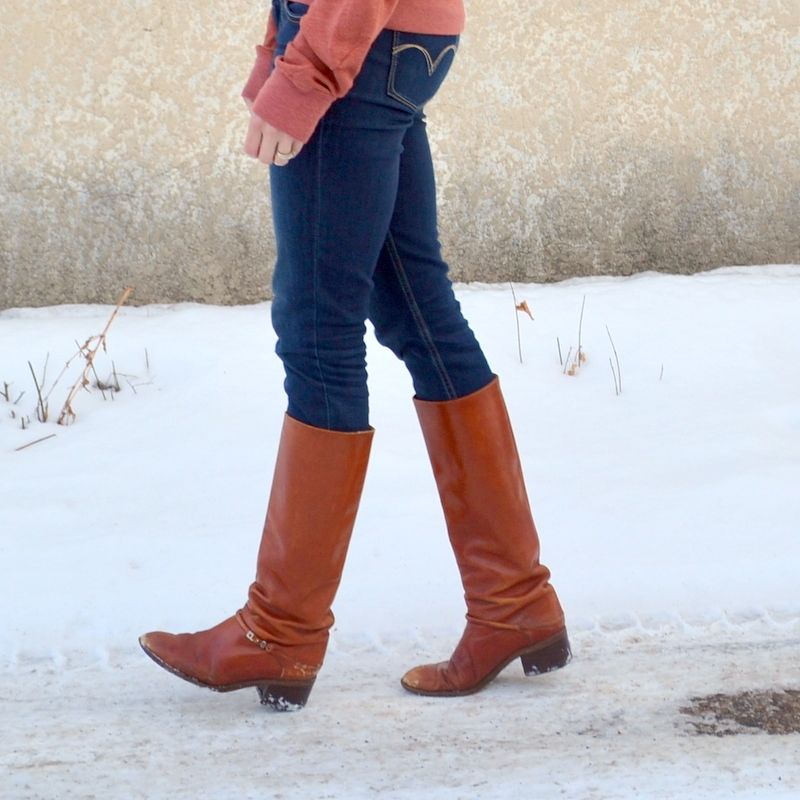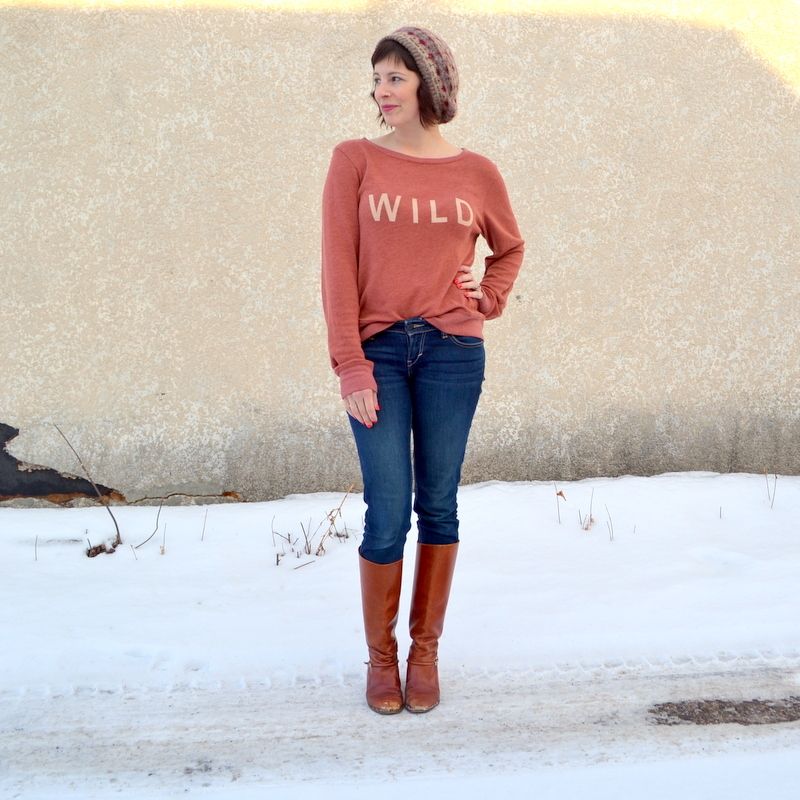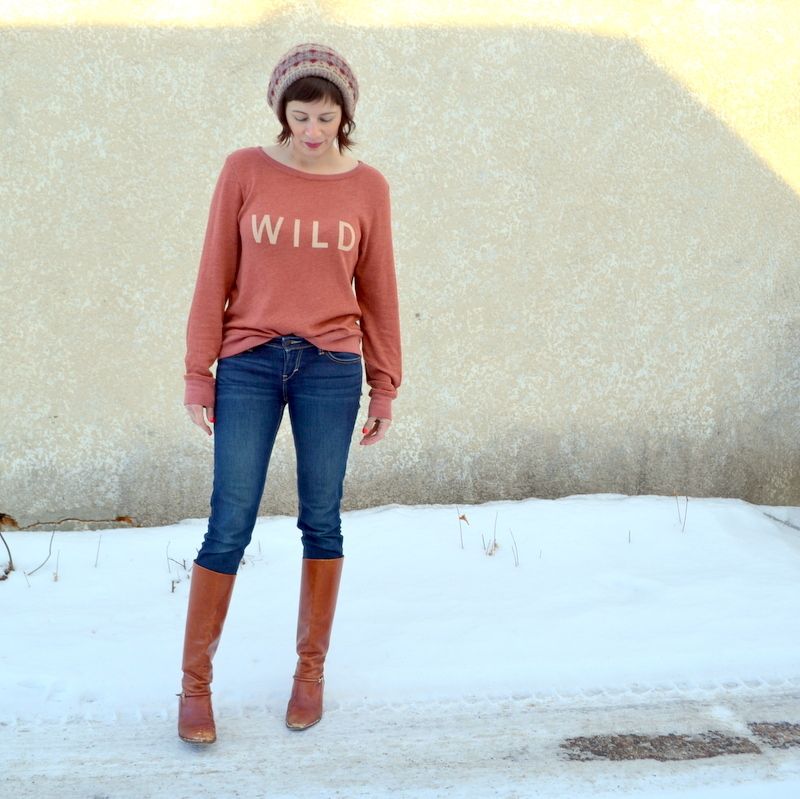 Here's a conversation that Mimi and I had while I was wearing this sweatshirt:
Mimi: Mom, what does your shirt say?
Me: 'Wild'.
Mimi: Are you?
Me: Ha. No, not really.
Mimi: I have seen you go wild before. Like, sometimes when you see cake.
What she said is accurate, but only if it's carrot cake (with cream cheese frosting, of course) or cheesecake. All other cakes are nothing to me.