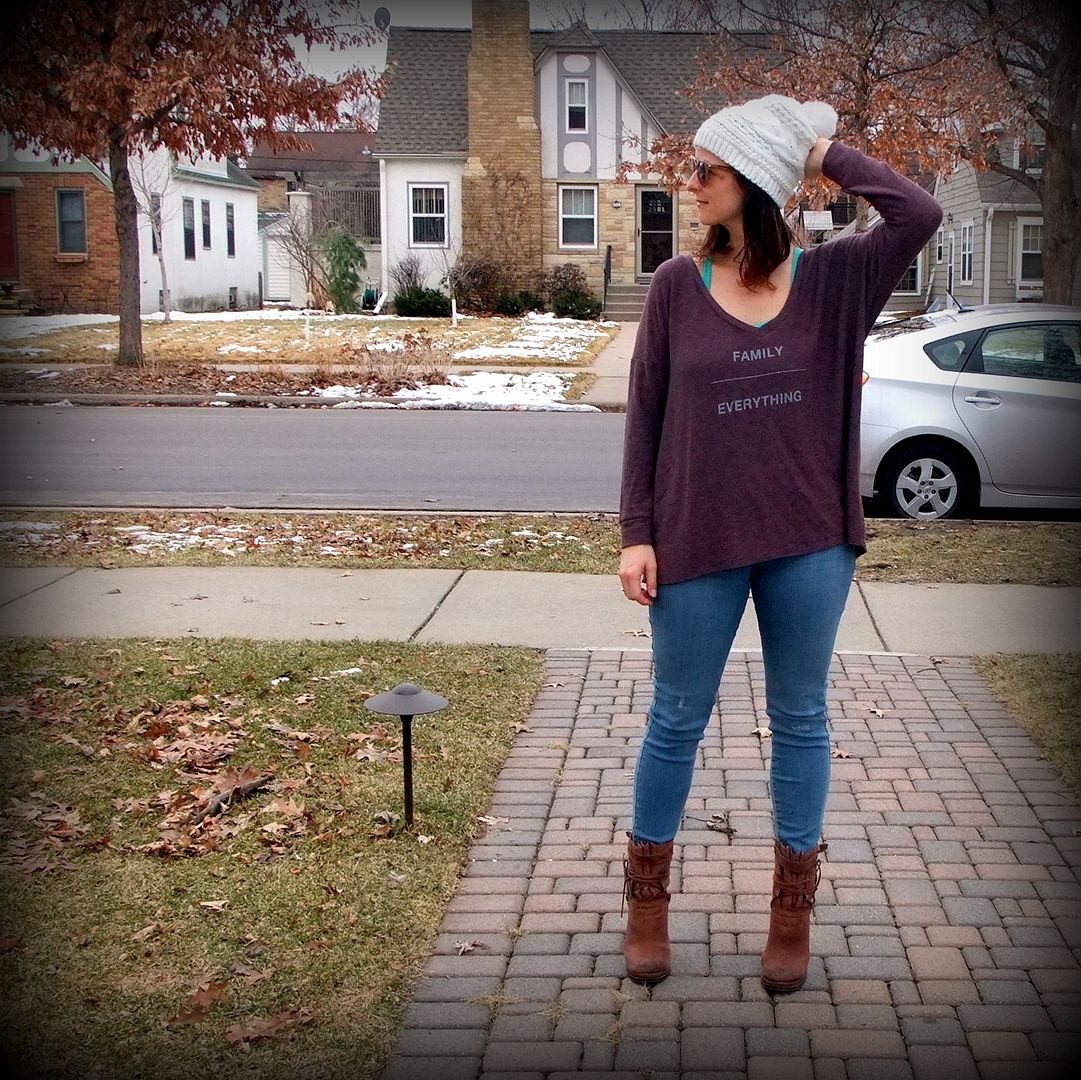 boots ~ b. (a resale shop)
I have always been the parent who is honest with my kids. Some may say too honest. I am not a liar, though, and when they ask me a question, I want them to know they can trust me to answer honestly...so I do. Well, except when they ask about Santa Claus and the tooth fairy, but that's acceptable.
They have asked me questions about sex, and changing bodies, and other items of the such in the past, and it's never bothered me. I answer very matter-of-factly with as much information as I think is necessary based on their age. But last night, for some reason, I was thrown for a loop.
Out of nowhere, Henry turned to me, looked me in the eye, and said, "Mama, what does virgin mean?" For some reason, I was not at all prepared. I stumbled around for a minute, throwing out words like "wool, olive oil, pure, not processed". He was confused and Chris was just in the corner laughing at me. So finally I just said, "Well, the word is most often meant to define a person who hasn't had sex."
And Henry pursed his lips together, tried not to laugh, and then said to me, "Mama, I'm a virgin."
And that was that.
xo,
megan bird