For a DIY flashback, I thought I'd choose a DIY that I actually kept. Yes, I admit, I don't keep them all. But this one, I love, and it still is in the same place I originally hung it...which for me is a big deal. Nothing stays in the same place at my house for long.
So, I hope you enjoy the flashback...
I have forever loved macrame wall hangings and have forever (or for the last few months) wanted to make one of my own. Since I have no knowledge of how to macrame, and have about enough patience for crafts as Solange has for Jay-Z, I decided to make an easier version of a yarn wall hanging. And honestly, I love how mine turned out so much, I'm almost happy I don't know how to macrame.
Here's what you'll need.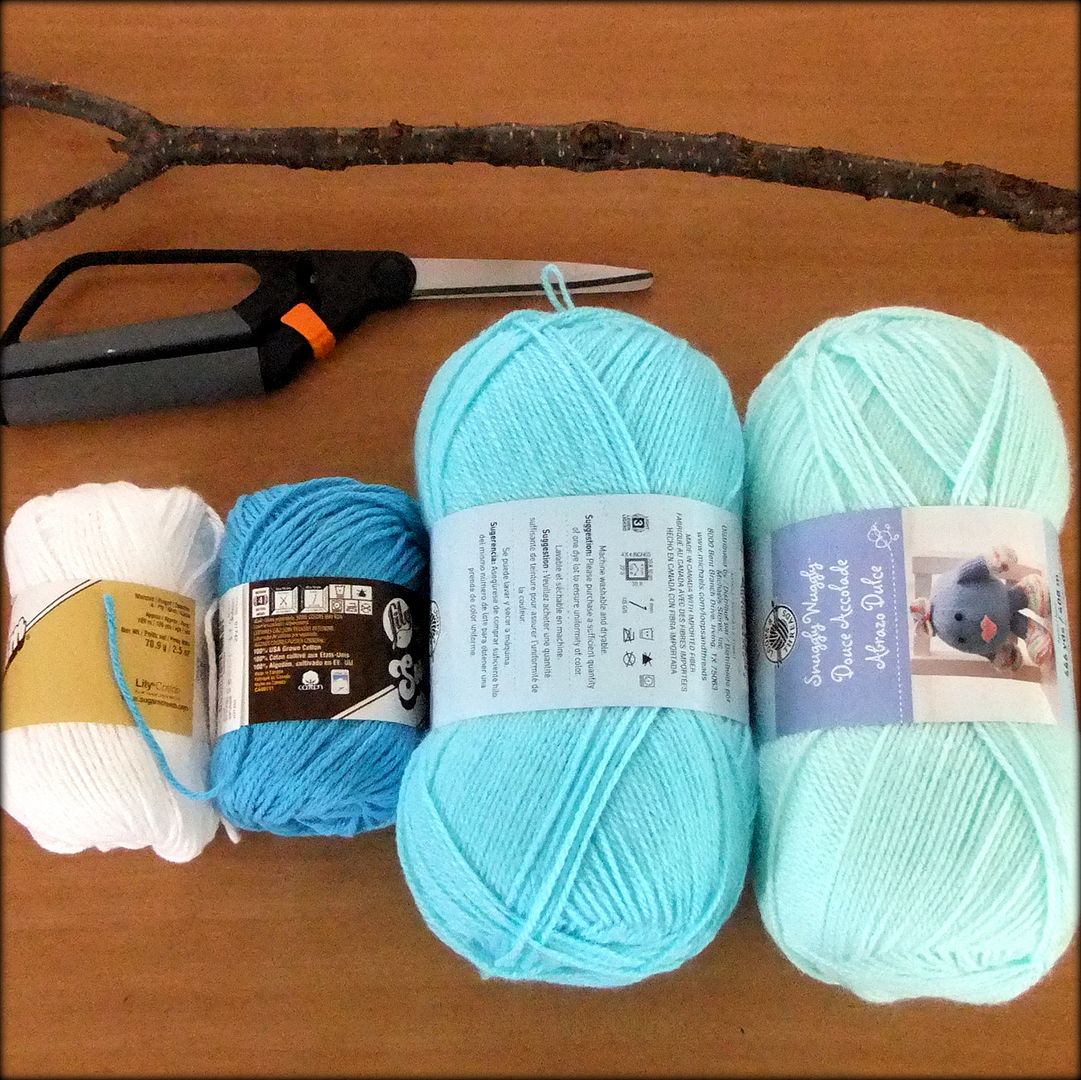 yarn in similar colors, dark to light
a stick
scissors
Yep, that's all you need. Super easy!
To start, trim the stick to the length you need. I knew where I wanted to hang my art, so I measured, made a slight cut in the stick with the scissors and snapped the branch off where needed. I trimmed any loose edges to make it look neat.
Then cut the yarn. I measured the way my mom used to measure yards of fabric, with the length of my arm from finger tip to my chin (that equaling about a yard, according to my mom) (I have never actually measured) (because I believe my mom). By these measurements, I cut about 20-25 two-yard lengths of each color yarn.
Start with the darkest color yarn. Fold each piece of yarn in half, loop the folded yarn around the stick and pull the loose ends through the loop and tighten. I don't know quite how to put that part into clear words, so see the picture below.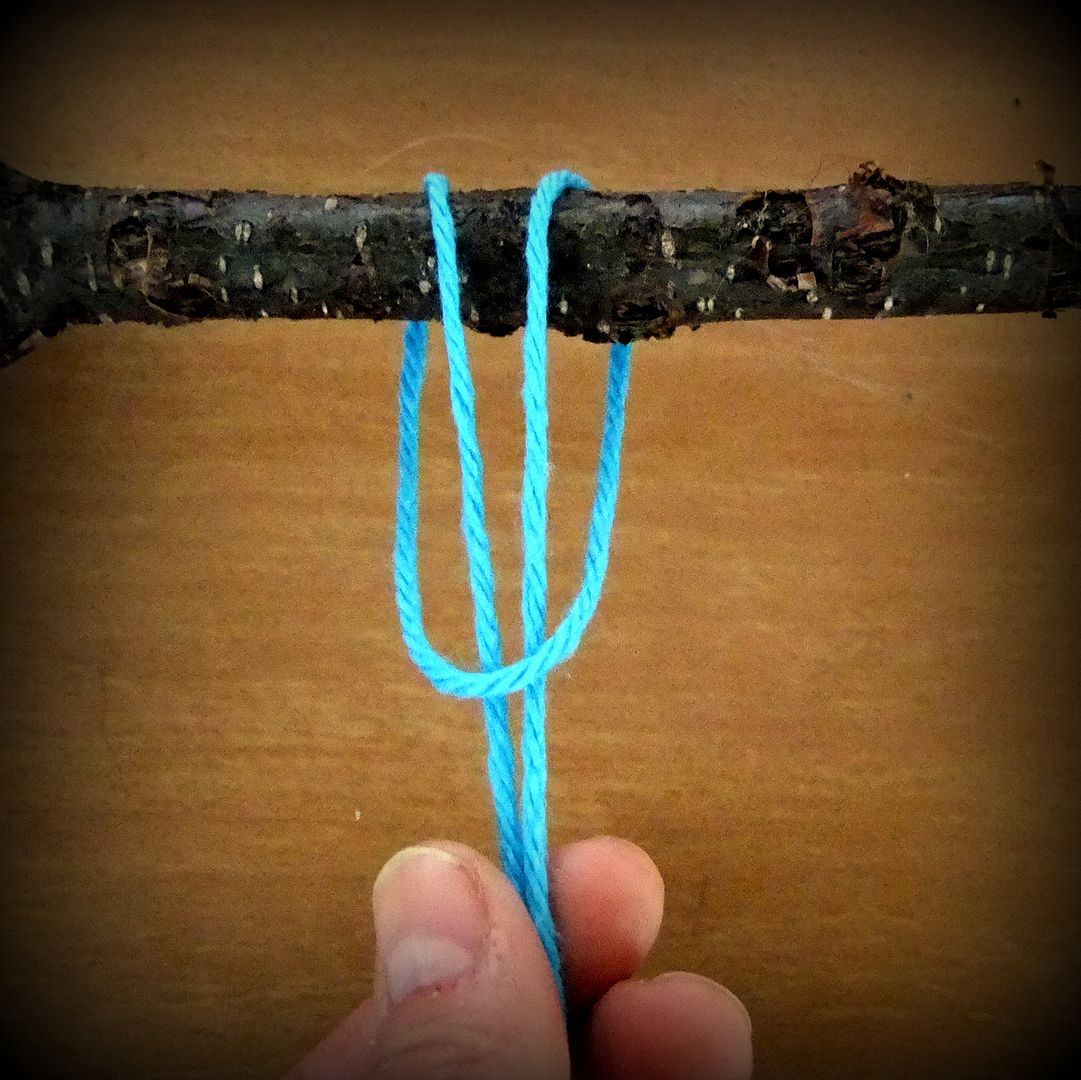 Ignore my dry, dry hands.
Continue to do this in the same color with the 20-25 pieces of cut yarn and then move on to the next darkest color.
Once you have finished all the colors, trim the ends in any shape you'd like. Then simply hang on the wall and enjoy!
Take a super close up picture...
Back up a bit...
Then take one more step back.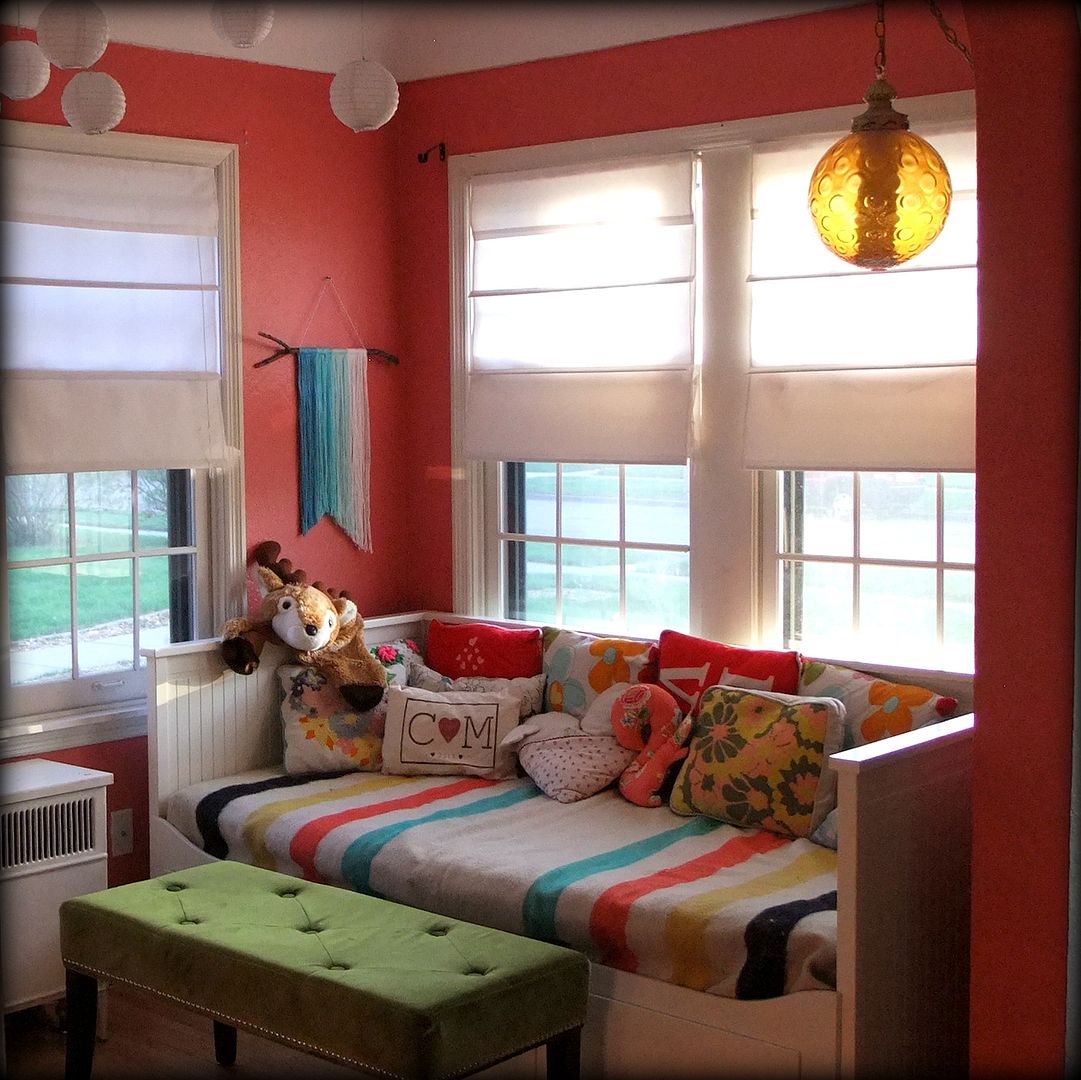 And scene.
xo,
megan bird