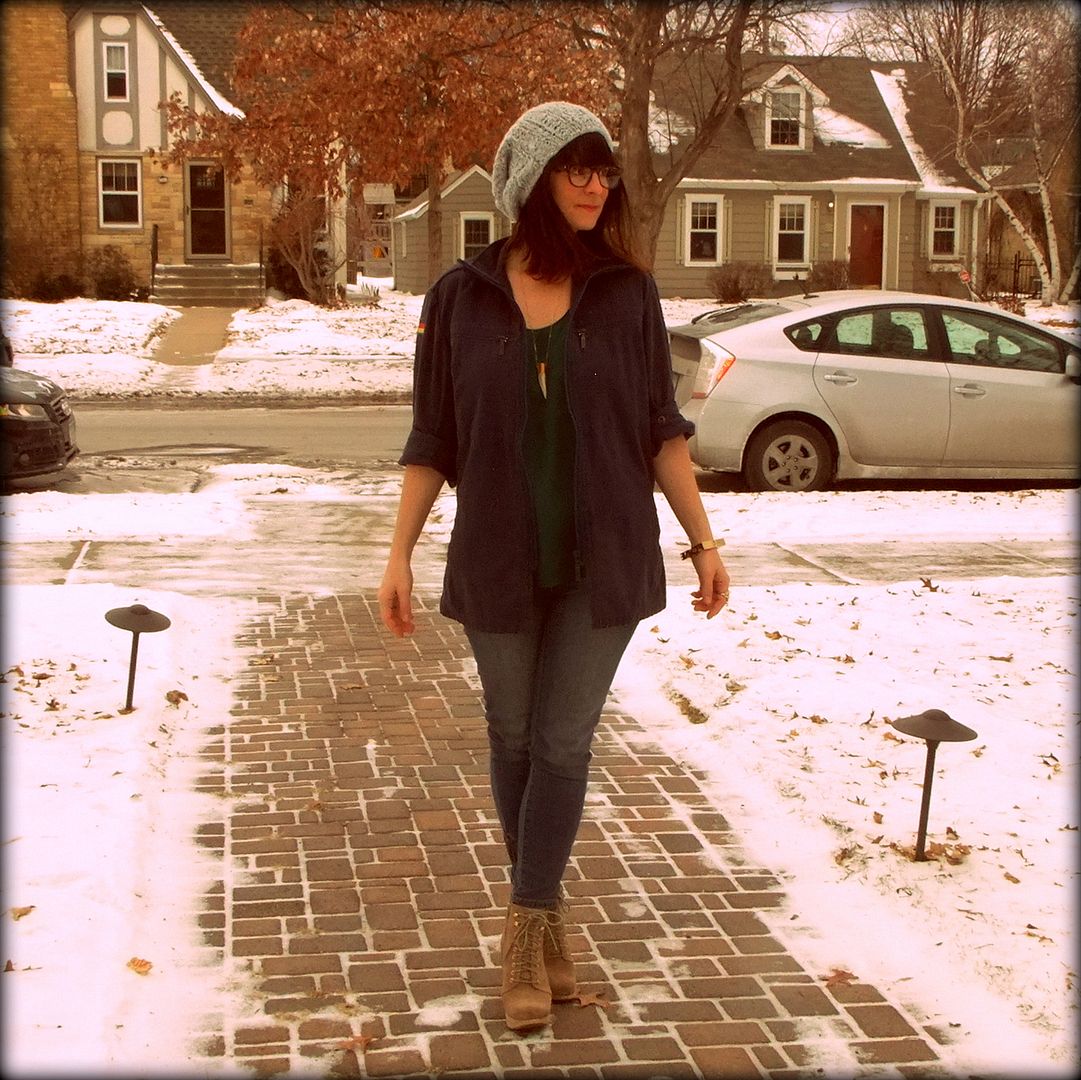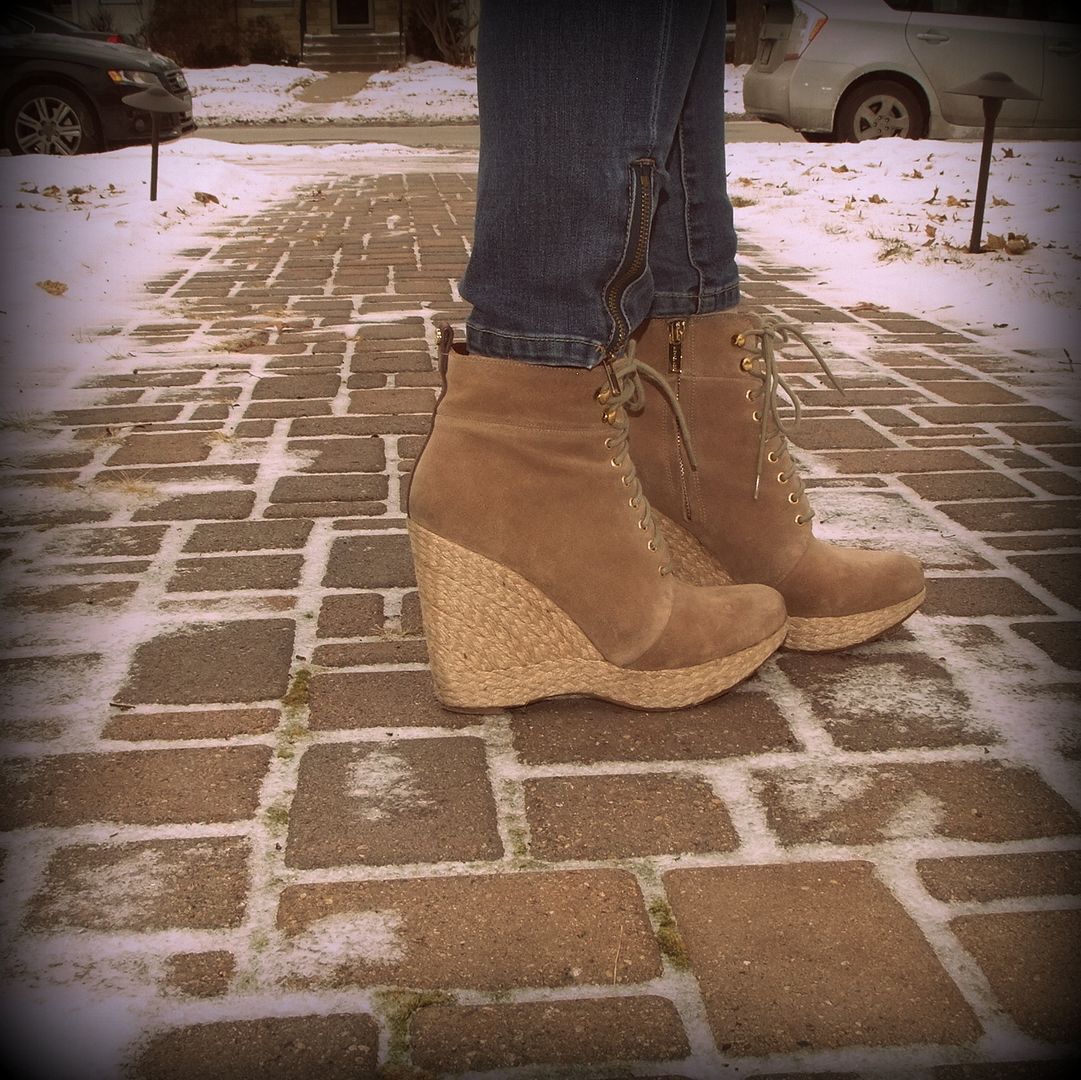 booties ~ Michael Kors via Second Debut
We got a call from Henry's teacher last week asking to have conferences. That sounds normal, no? Well, these were conferences "upon request" only. So we knew he was in trouble. Henry is a very smart kid, but he's also a class clown. This is a trait that will probably do well for him as he gets older, but he also needs to learn respect and control in school. We went to conferences expecting "the usual" talk about how he needs to not talk in class.
We did get that talk, and the teacher talked about how it would probably be a lot easier for him if he chose not to sit by the usual suspects. But then another teacher chimed in. (Yes, we had more than one teacher come in to talk to us...sounds bad, no?) This other teacher told us that he thought that seating Henry by three studious girls would solve the problem. But in his words, it turns out that Henry is "quite the charmer" with the ladies, and has, in turn, turned these three studious girls into giggling, swooning little girls while they should be reading.
We had to be upset, because as parents, we want our kids to be respectful of teachers and other students in class. But I was also a little giddy to know that my son is a charmer. Like I said, somewhere down the line, that will be a good trait.
xo,
megan bird