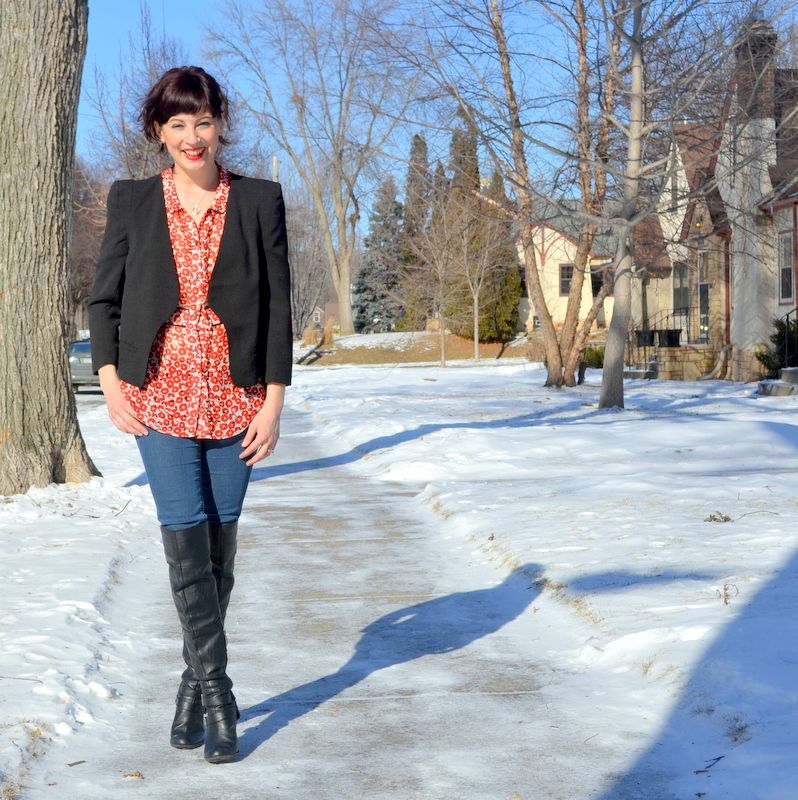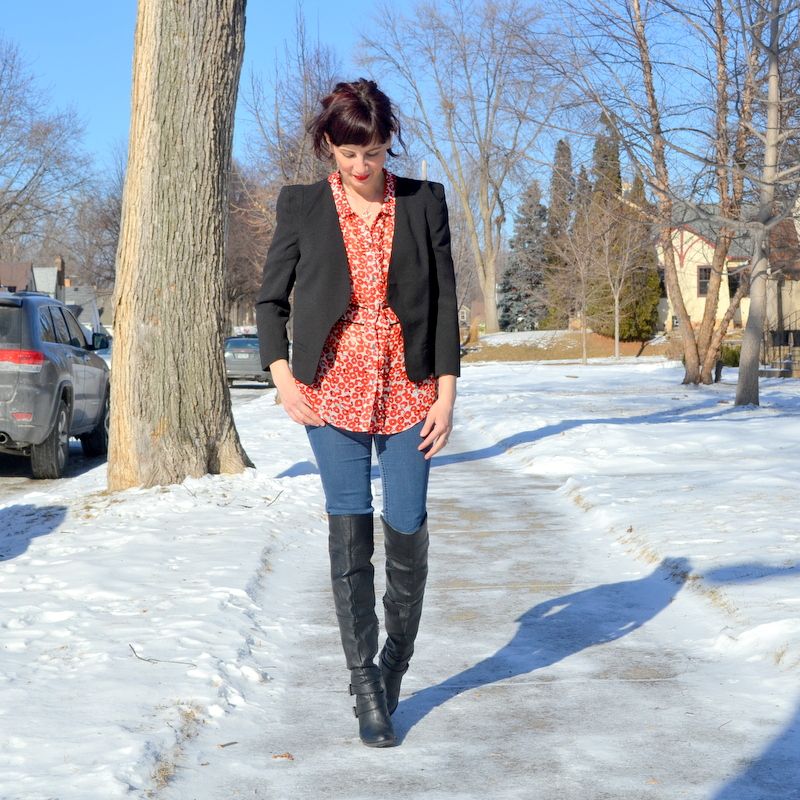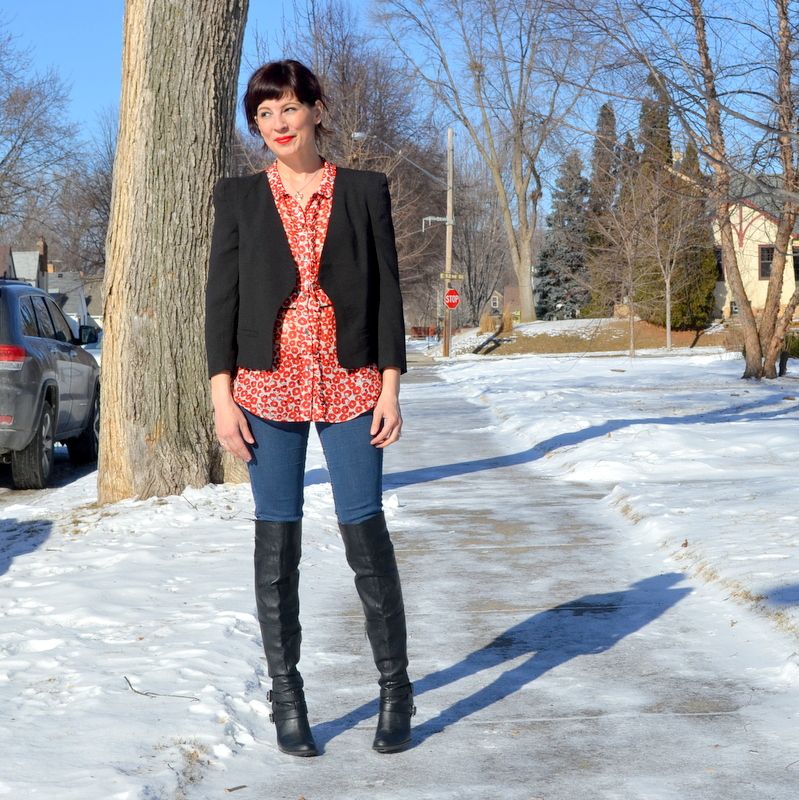 shirt, boots~ b. (a resale shop)
So, we all know the extremely traumatizing lullaby, Rock-a-Bye Baby, right? Just in case you don't, here are the lyrics:
Rock-a-Bye baby, in the treetop.
When the wind blows, the cradle will rock.
When the bough breaks, the cradle will fall.
And down will come baby, cradle and all.
I mean, seriously? Come on. What kind of neglectful parent leaves their child in his cradle in a treetop on a windy day? Or even a calm day, for that matter? It's a horrible lullaby and it has forever bothered my daughter. So, the other day I hear her humming the tune and she suddenly says to me, "Mom, I added on to the end of Rock-a-Bye Baby. Want to hear it?" Of course I did! So she started to sing:
"The cradle will be completely smashed.
But mommy will catch you, so don't worry.
And daddy will rebuild the smashed cradle.
So don't be sad 'cause you'll still have a bed!"
Gosh, I love that kid. So much better, if you ask me. Parents and caregivers, please feel free to use this alternate ending when singing to your children!