We are a book-loving family. Both Jim and I grew up surrounded by books. My mom and dad are avid readers and the living room in my childhood home was walled with floor to ceiling bookshelves, overflowing with books. Jim's mom is a retired librarian and his older sister is also a librarian. Needless to say, his parent's home is also filled with books. We surround our kids with books of all kinds and we read to them every night. It's not unusual to find both Ben and Mimi curled up on the couch, the floor, in bed, or just about anywhere, paging through a book. I thought I would share some of our favorite books that have been in heavy circulation lately.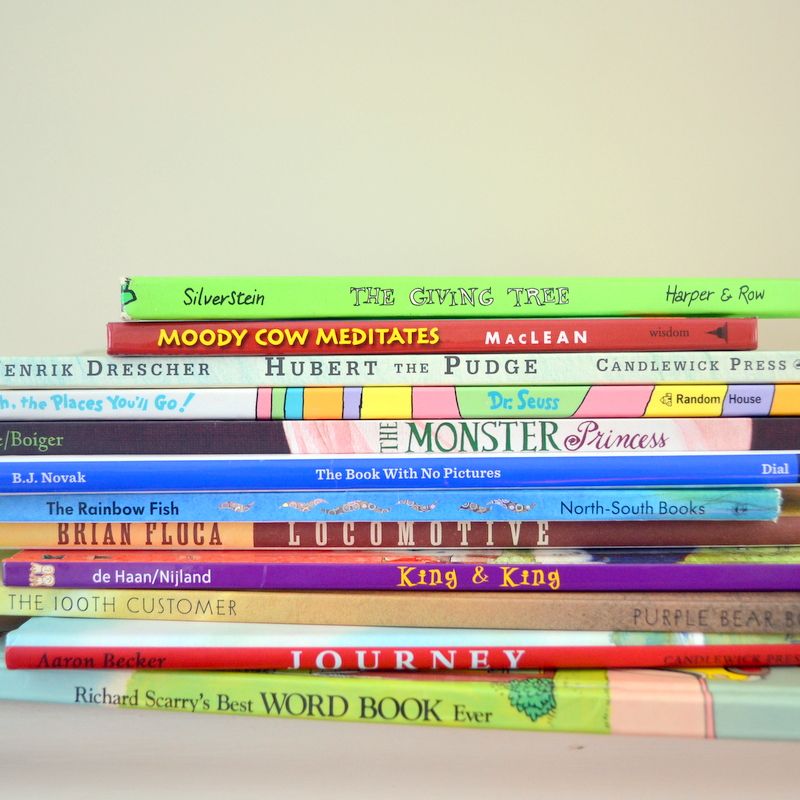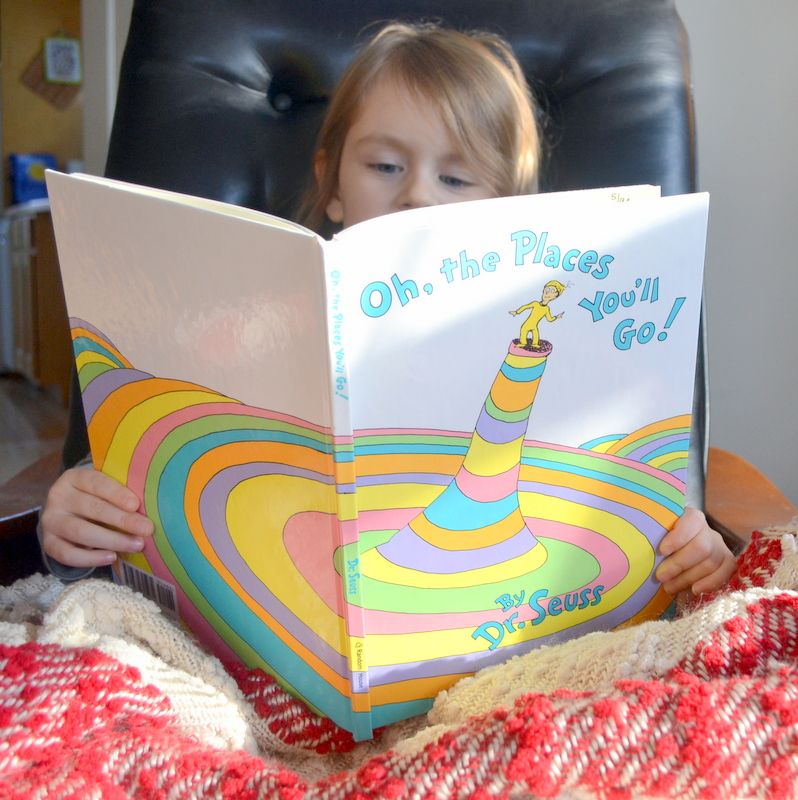 Oh, the Places You'll Go! by Dr. Seuss
A classic. A great story about finding your way in life.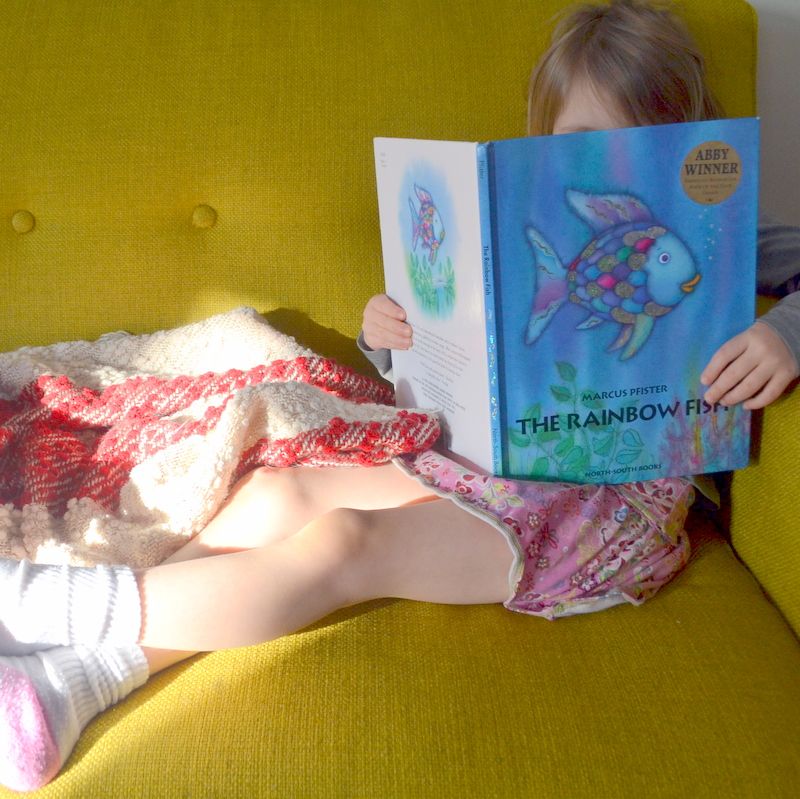 The Rainbow Fish by Marcus Pfister
A story about learning to share and making friends in the process.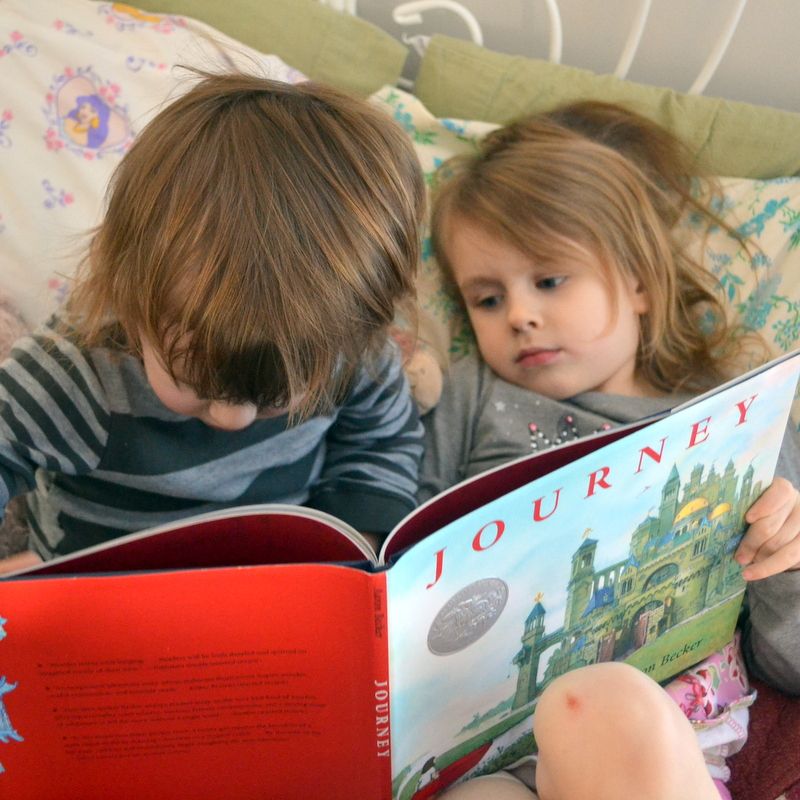 Journey by Aaron Becker
A beautifully illustrated and imaginative adventure story about a lonely girl who escapes her world by drawing a doorway into a magical realm.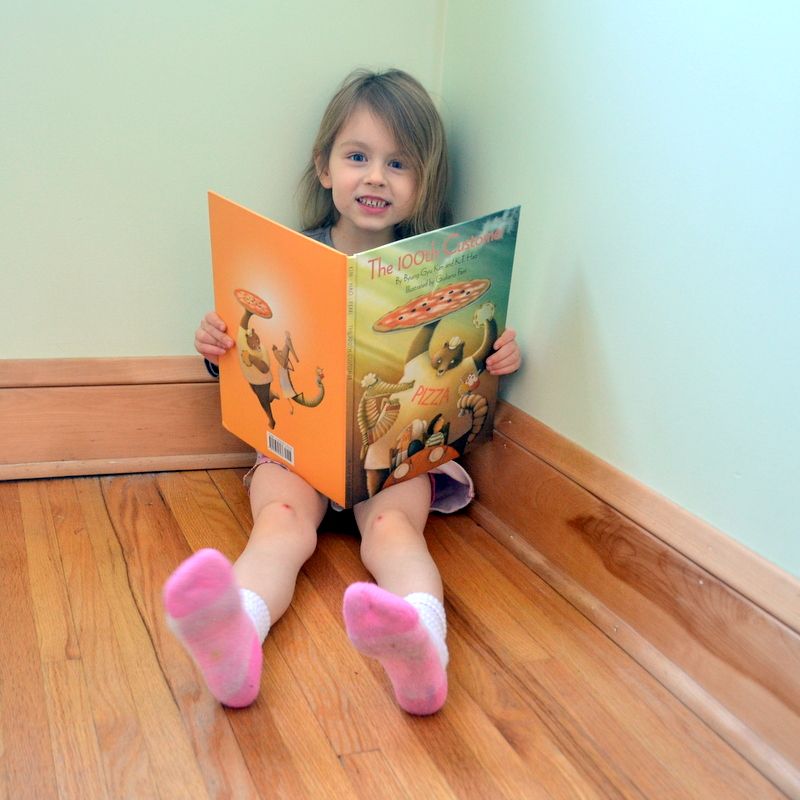 The 100th Customer by Byung-Gyu Kim and K.T. Hao
A heartwarming tale about a boy who learns that a full heart is more satisfying than a full stomach.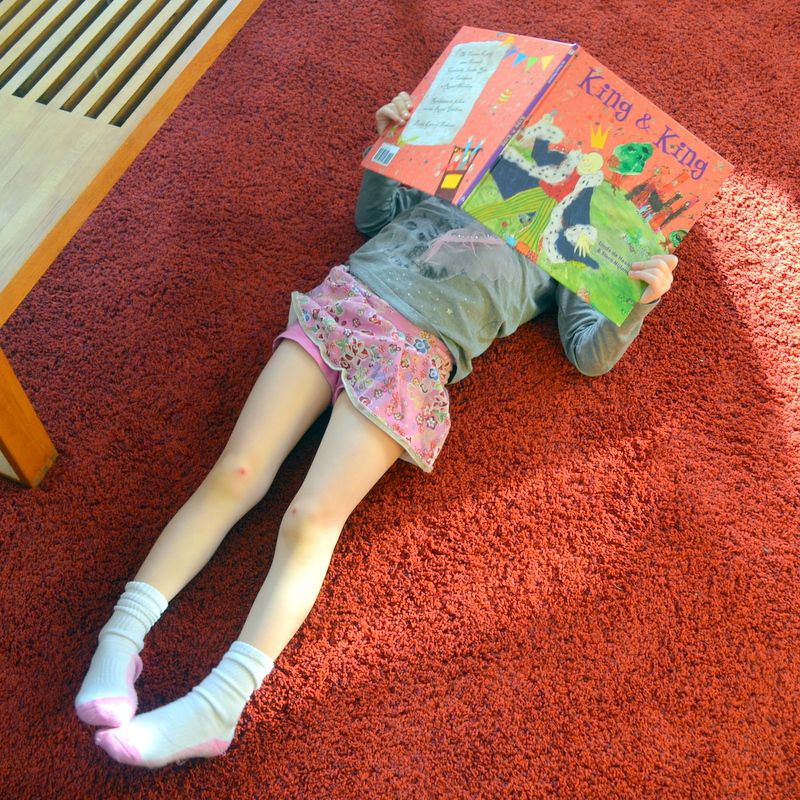 King & King by Linda de Haan and Stern Nijland
A beautiful story about diversity and tolerance that teaches how love transcends gender.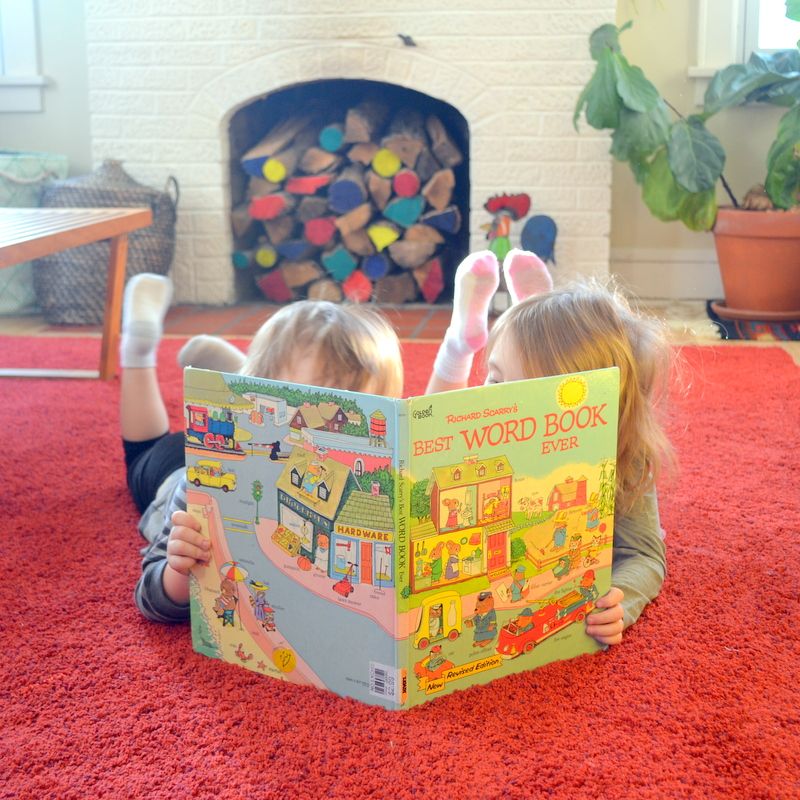 Best Word Book Ever by Richard Scarry
A giant dictionary of amusement. Another classic.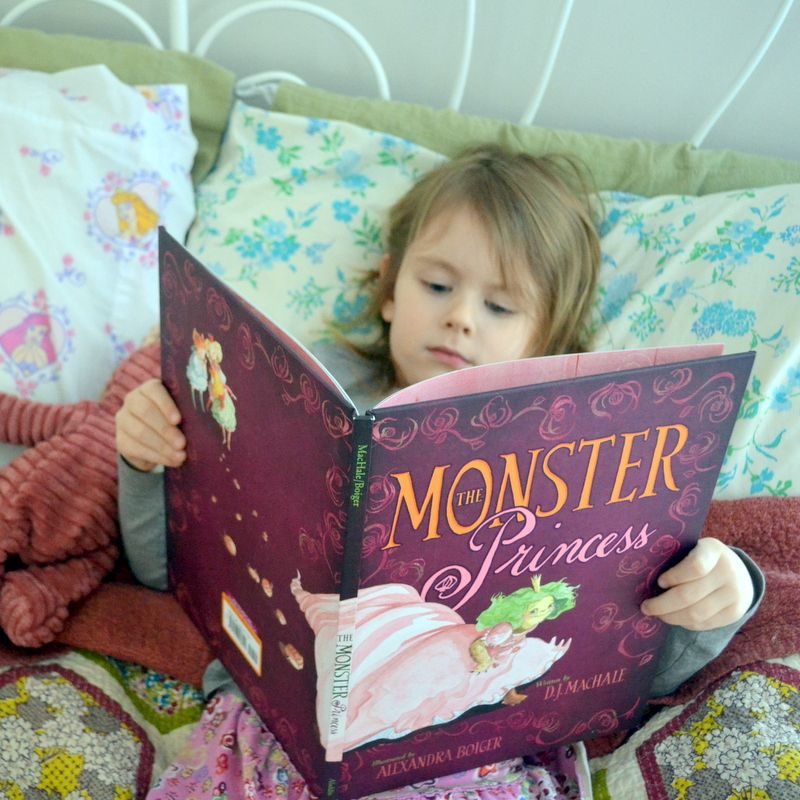 The Monster Princess by D.J. Machale
A gorgeously illustrated story about being true to yourself and loving who you are.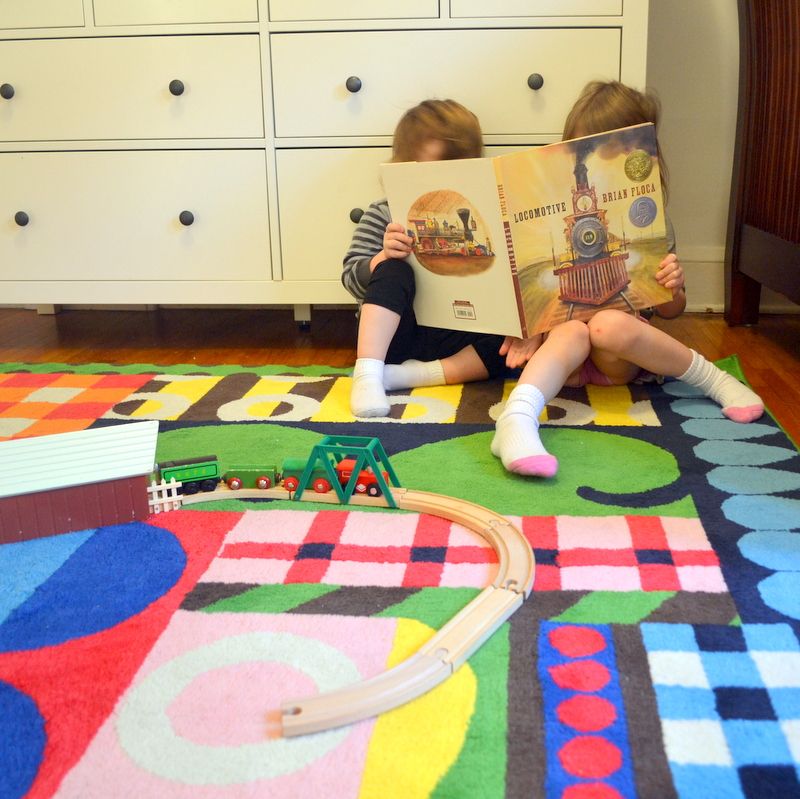 Locomotive by Brian Floca
A stunning story about how the transcontinental railroad was built and one train's journey across the United States. A great read for train lovers of all ages.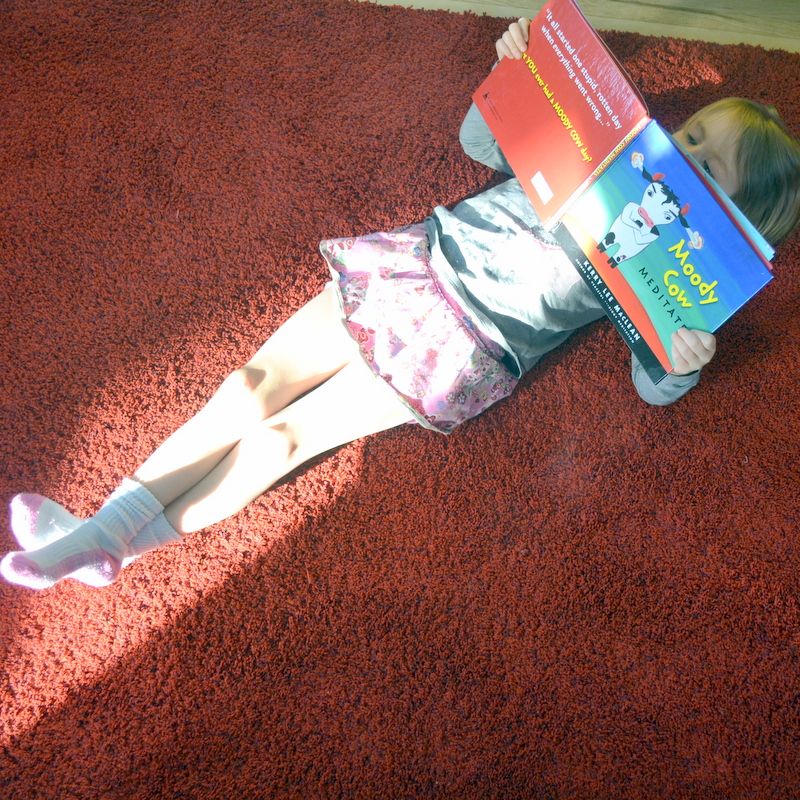 Moody Cow Meditates by Kerry Lee Maclean
A simple story that introduces children to the practices of meditation.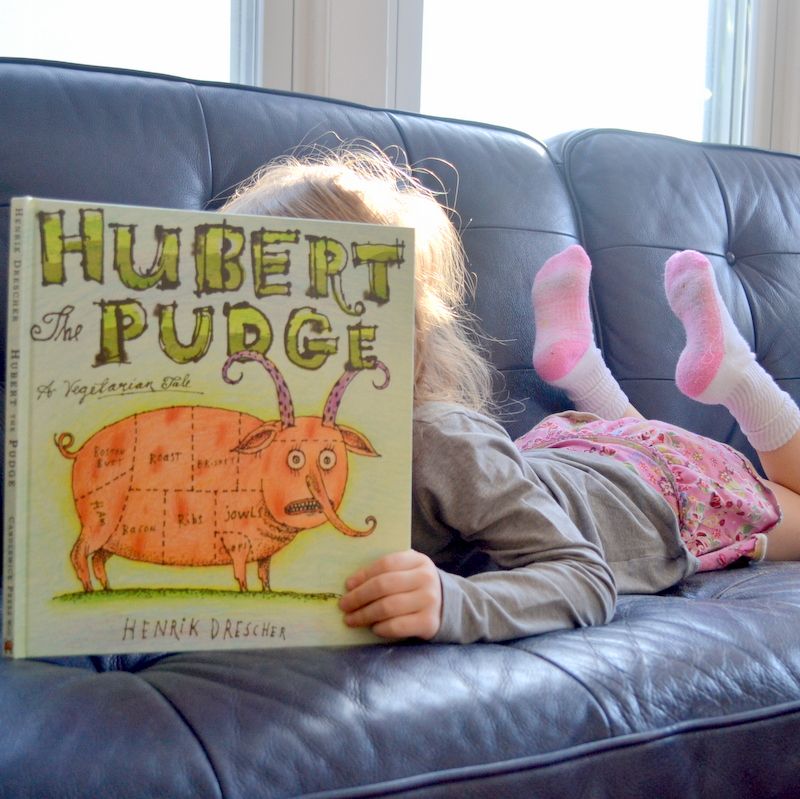 Hubert the Pudge: A Vegetarian Tale by Henrik Drescher
A good book for young vegetarians or anyone looking to gain awareness about the meat industry and factory farms. It teaches about these grim subjects in a light way, appropriate for young children.
The Giving Tree by Shel Silverstein
Yet another classic book. A story about unconditional love.
The Book With No Pictures by B.J. Novak
This book may not have pictures but it delivers lots of laughs. Be prepared to read it again and again!
Do you have a favorite children's book?
xoxo, nora bird