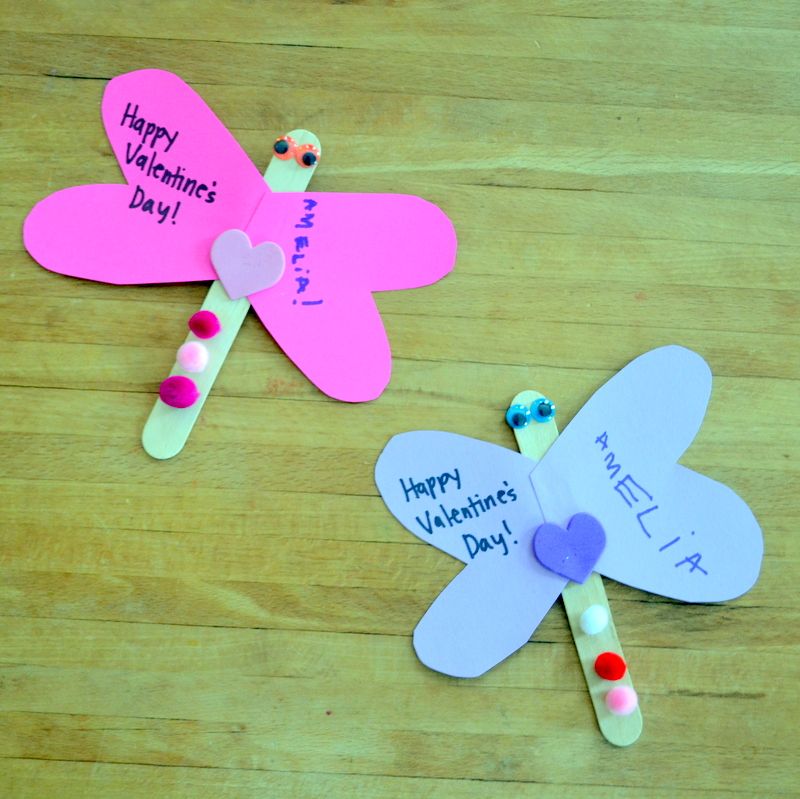 Mimi has a Valentine's Day party at school tomorrow and her teacher requested that all of the kids bring homemade Valentines for their classmates. Last week,
Kezzie
posted some really great homemade Valentine card ideas. I especially loved the dot-to-dot card idea and thought that would be a fun one to do for Mimi's party. I soon realized, though, that I am far too much of a stickler for perfection when it comes to making a dot-to-dot and it was, perhaps, not great for my sanity to try making one (or sixteen!) with my 4-year old. Instead, I dug through our crafting cabinet and pulled out some bits and pieces and odds and ends and we came up with a new idea. Mimi really did most of the work for these Valentines and she was very proud of the final product. I know she is so excited to share them with her classmates!
What we used:
~ pink and purple cardstock
~ jumbo wooden craft sticks
~ craft pom poms
~ googley eyes
~ heart stickers
~ glue (not pictured)
We began by cutting hearts from the cardstock. We needed to make 16 Valentines, so we cut out 32 hearts. I wrote "Happy Valentine's Day" on half of the hearts and Mimi wrote her name on the other half. Then we glued the hearts to the sticks to create the wings of our butterflies. From there, I let Mimi decorate each butterfly with the pom poms and heart stickers and glue on their eyes.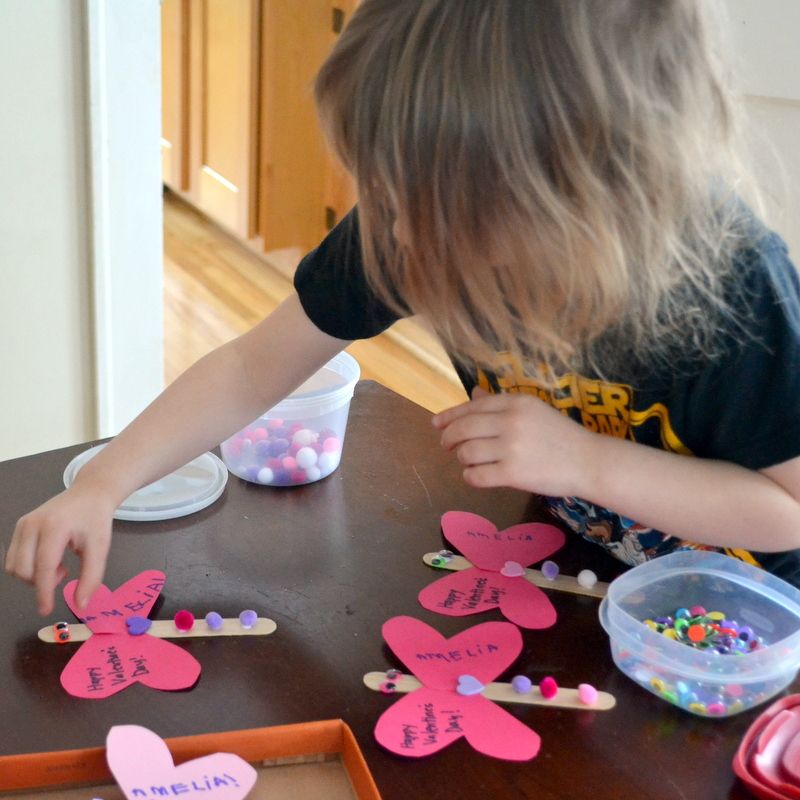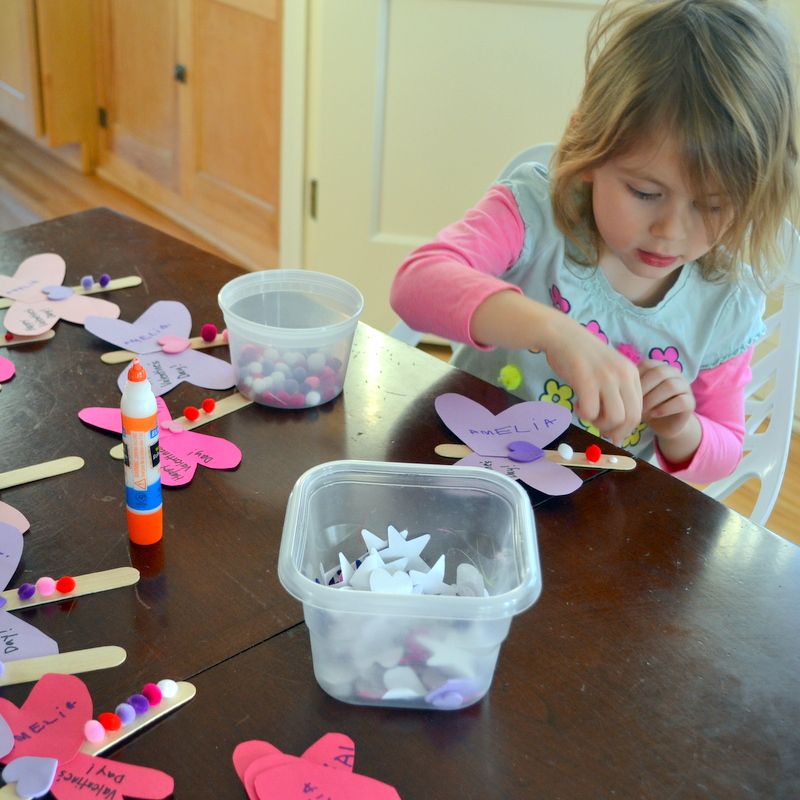 (these were made over the course of two days, hence the wardrobe change...)
When she was satisfied with her final product, we simply allowed the glue to dry and they were ready to go!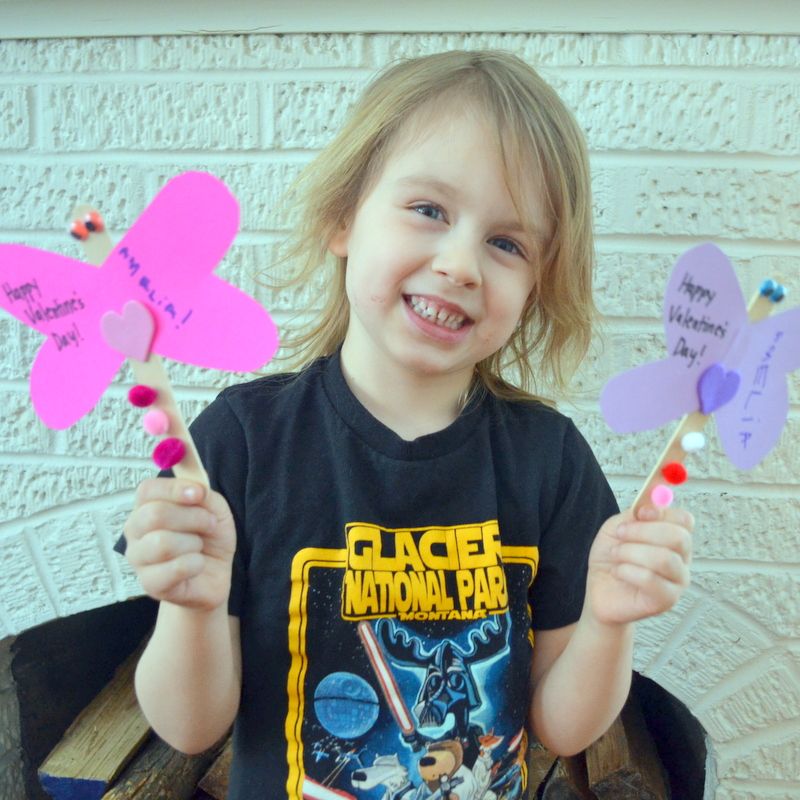 As I mentioned and, as you can tell from that face, she is very proud of her Valentines!
Do you have plans for Valentine's Day?
xoxo, nora bird