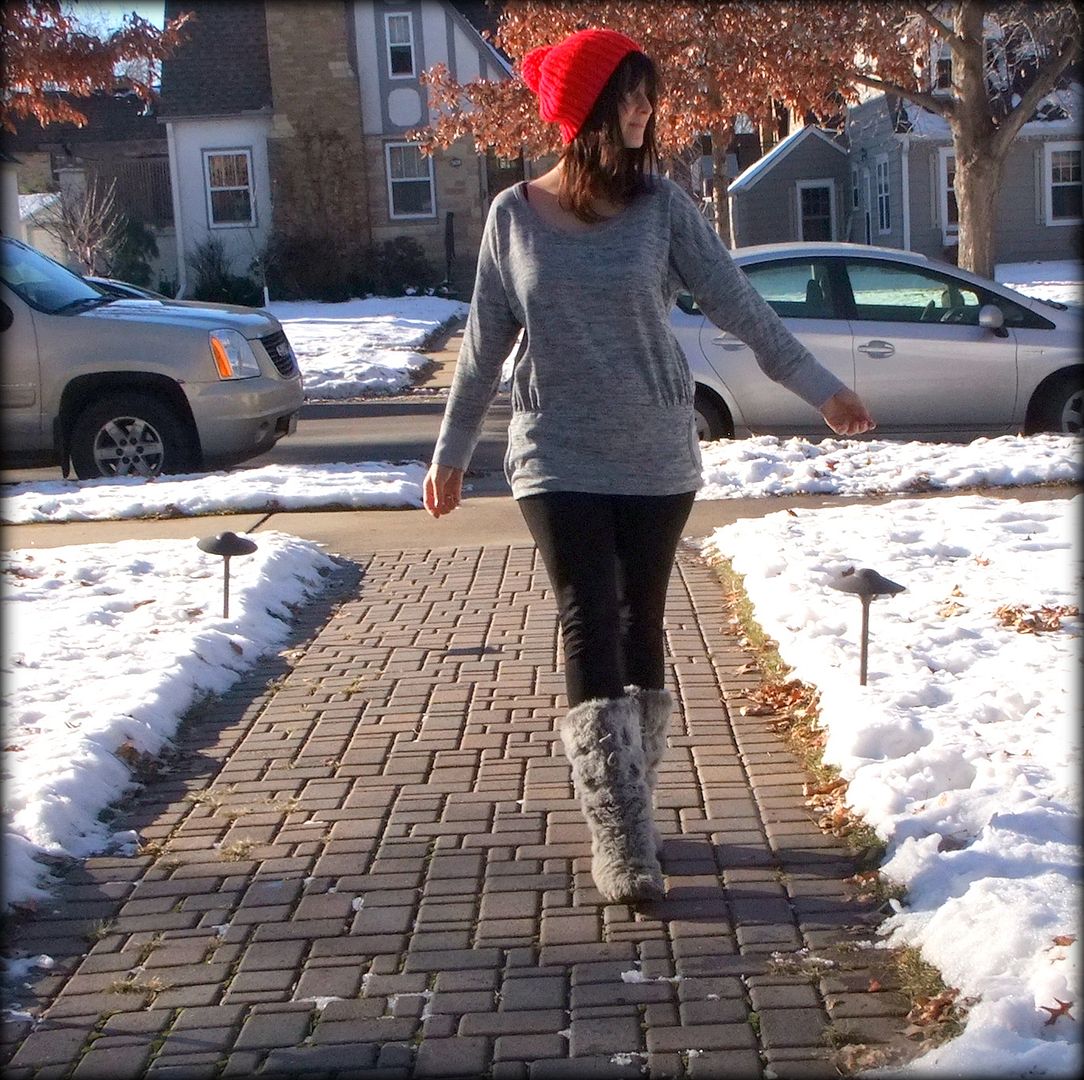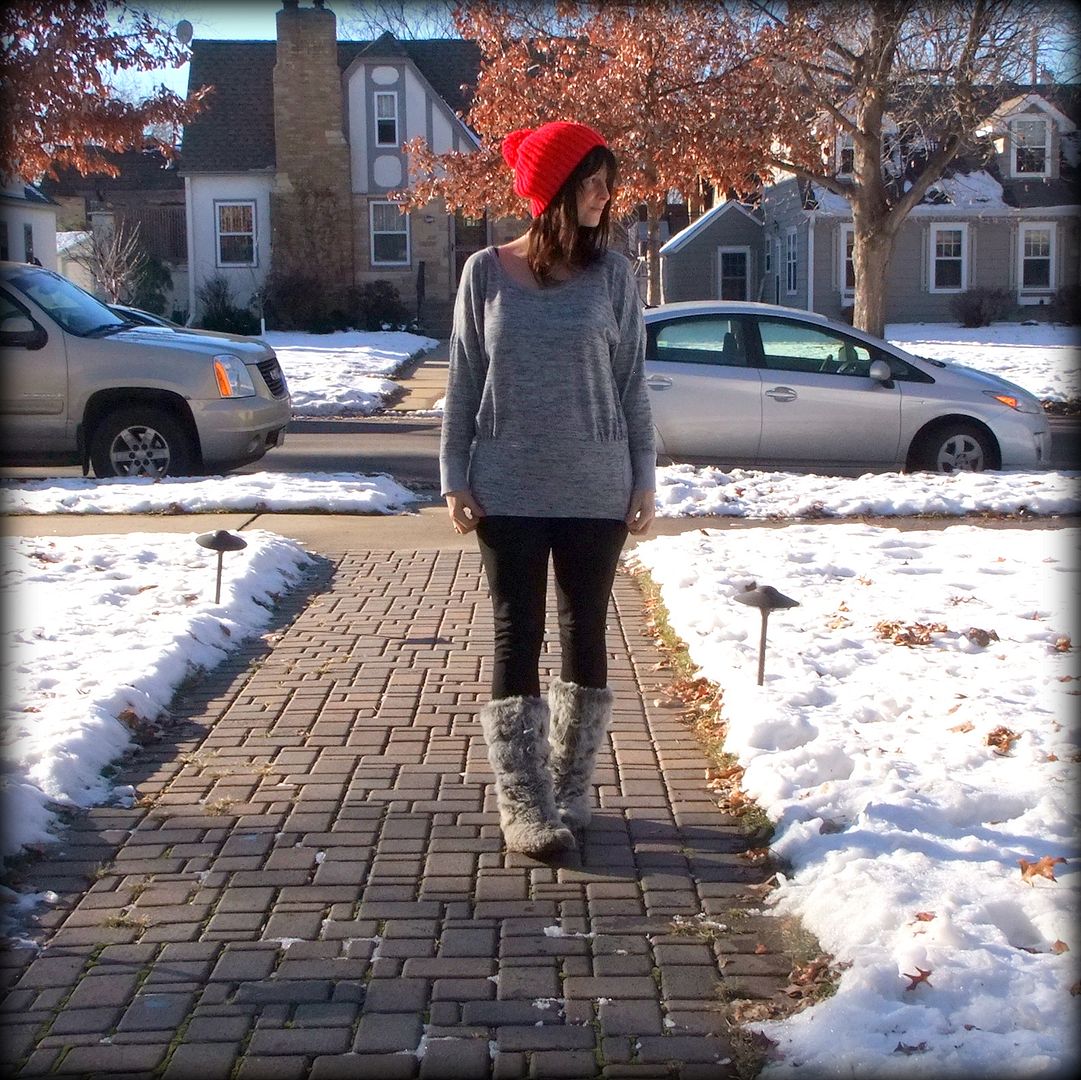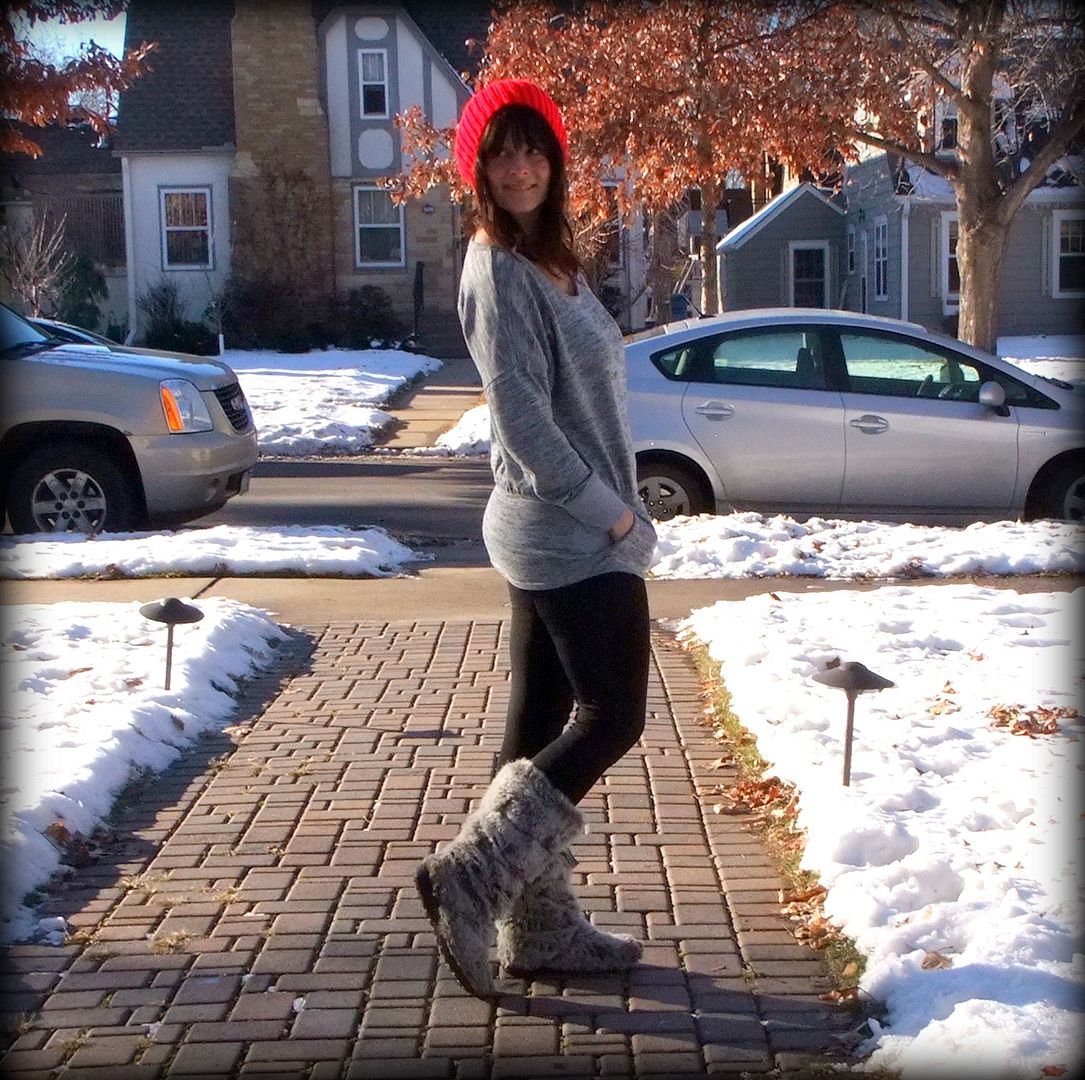 sweatshirt ~ Athleta via Second Debut
I put on a "Stylish Moms" workshop at Second Debut last Saturday and it was a blast! I got to the store about an hour before the workshop so I could pick out outfits based on what I think are the nine wardrobe staples for busy women. Picking out outfits is really one of my favorite things to do...The only problem is that as I was picking out fabulous outfits, I was also finding items that I couldn't live without. Just as Chris and I were saying that we should maybe cut back on the spending, I find $100 worth of items that I needed to have. And of course, after the high of putting on the workshop, and then having a two-hour personal shopping appointment right after that, I went in to a sort of blind "pull out the credit card and buy whatever you want" sort of blackout.
Luckily I loved everything I bought (including this fabulous Athleta sweatshirt), and will honestly get so much wear out of everything I picked out. My next workshop is on Valentine's Day, so who knows what I'll come home with after that one!!
xo,
megan bird
PS. Thanks for all of the kind words on our dog yesterday. He's 15 and has had a great life, but I'd prefer it to be a lot longer. He's hanging in there.