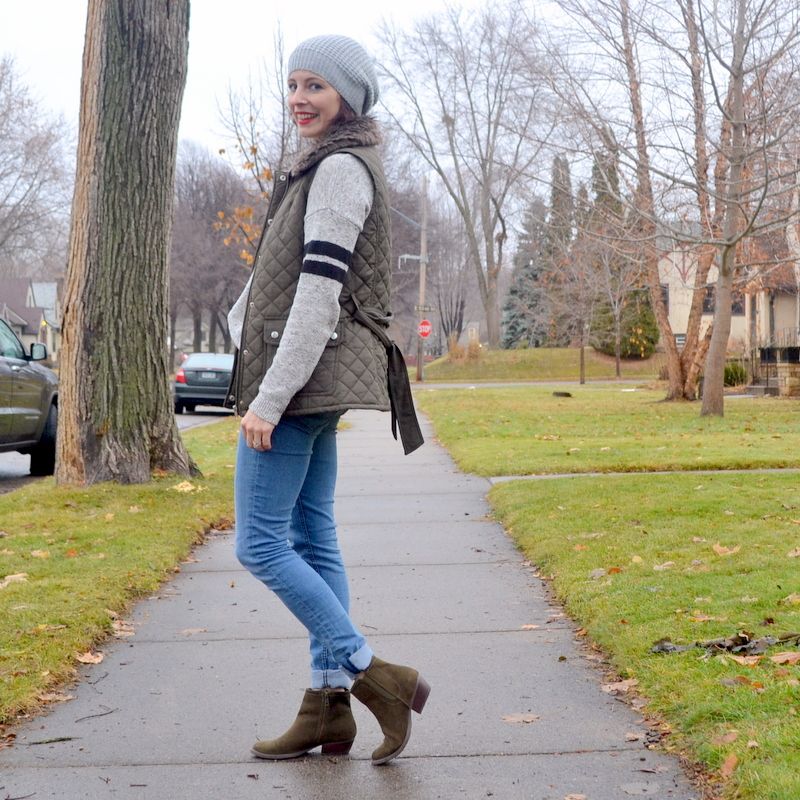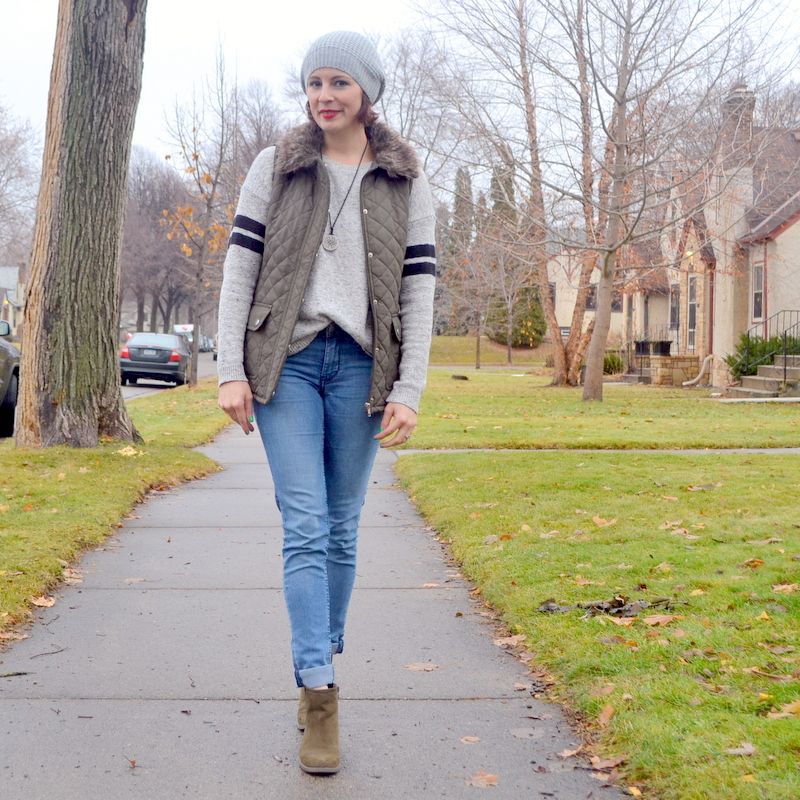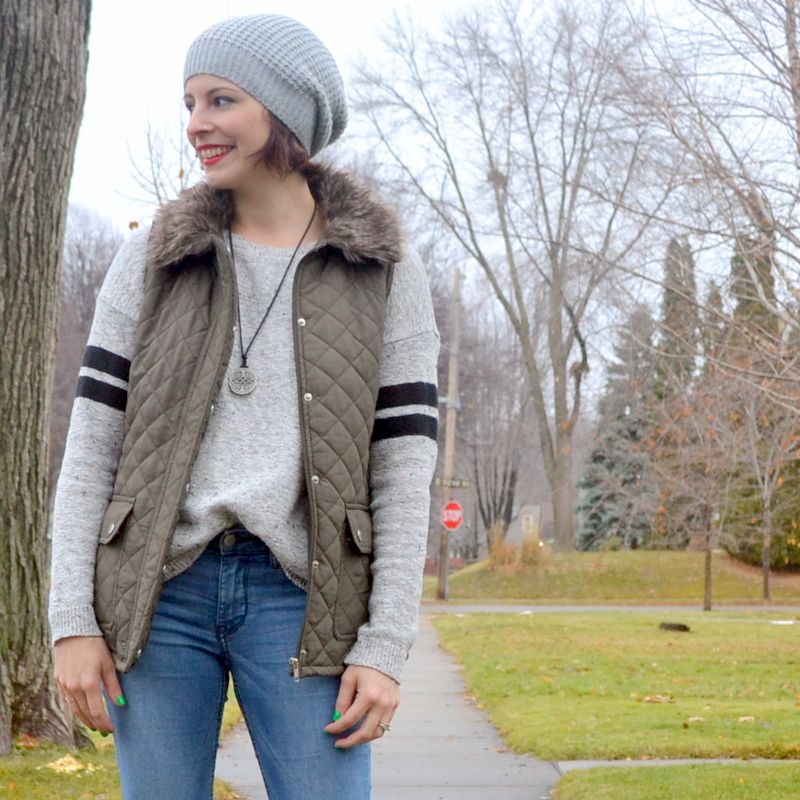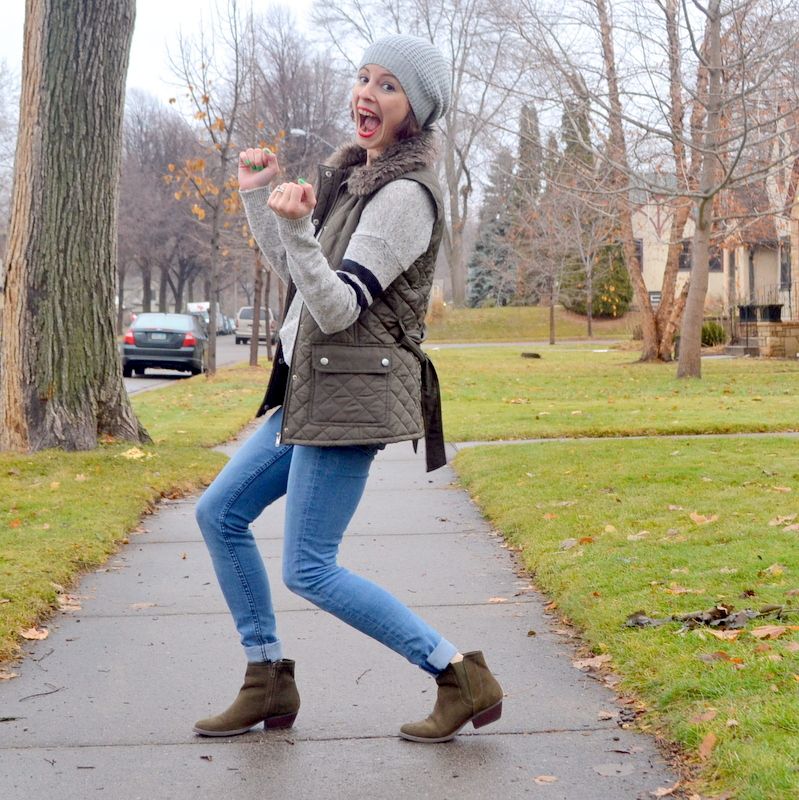 necklace~ gift from mother-in-law
Jim takes my blog photos and he always takes a ton, so I always end up goofing around at the end and there are usually a few hilarious and/or totally embarrassing shots. I don't usually share those outtakes, but I thought that one up there was particularly funny and deserved a place on the blog. In case you didn't already know
, which is highly unlikely, I am a huge nerd. But at least I don't take myself too seriously and can laugh at myself, right?
Another thing I have laughed at recently? This joke that Ben told at dinner last night:
Ben: Knock Knock?
Me: Who's there?
Ben: An interesting sheep.
Me: An interesting sheep who?
Ben: Neigh!
Cue Ben cracking up hysterically at his own joke. But really, a sheep that said "neigh" truly would be an interesting sheep!
And that's all I've got for you today. I hope you are all having a great week!
xoxo, nora bird