the inspiration
megan bird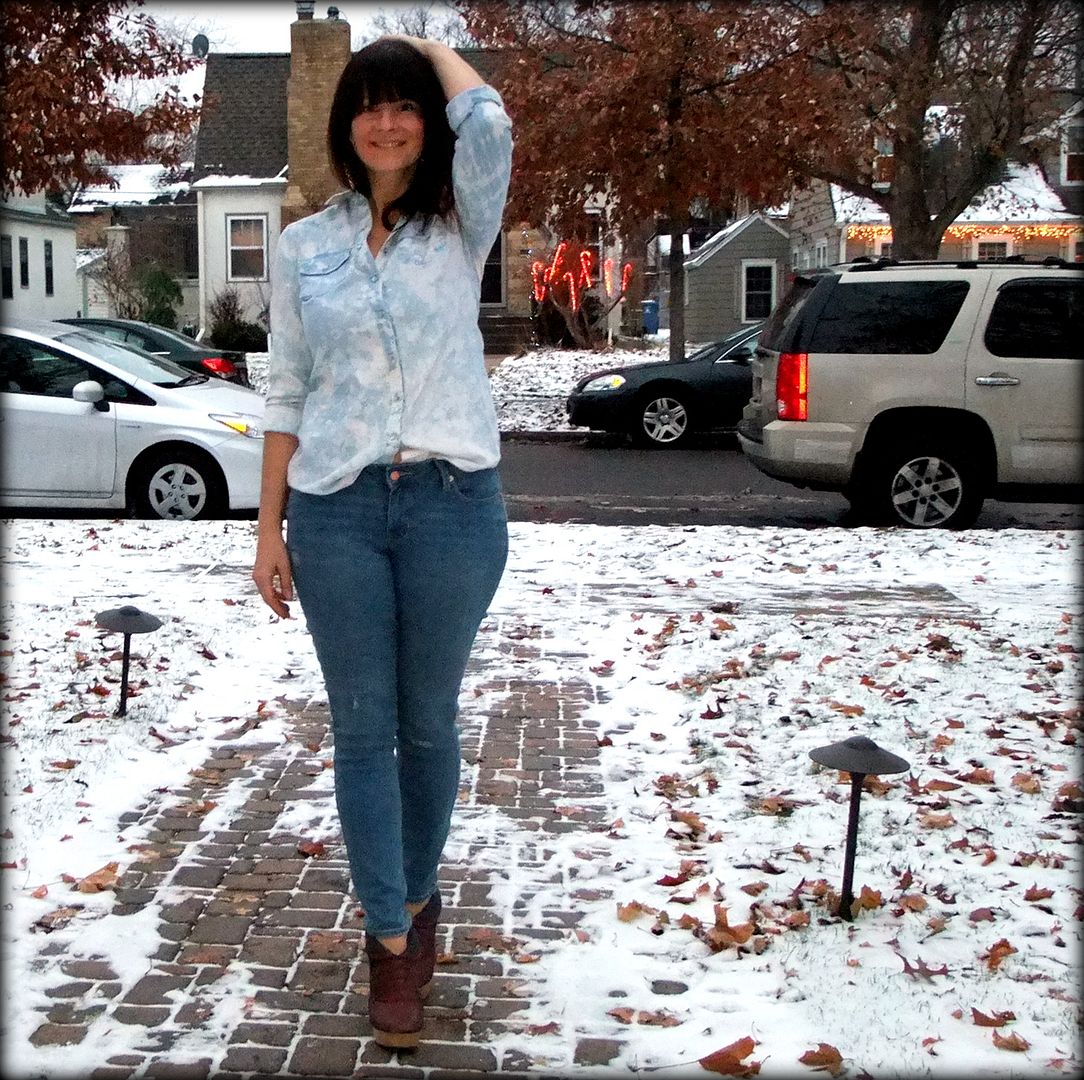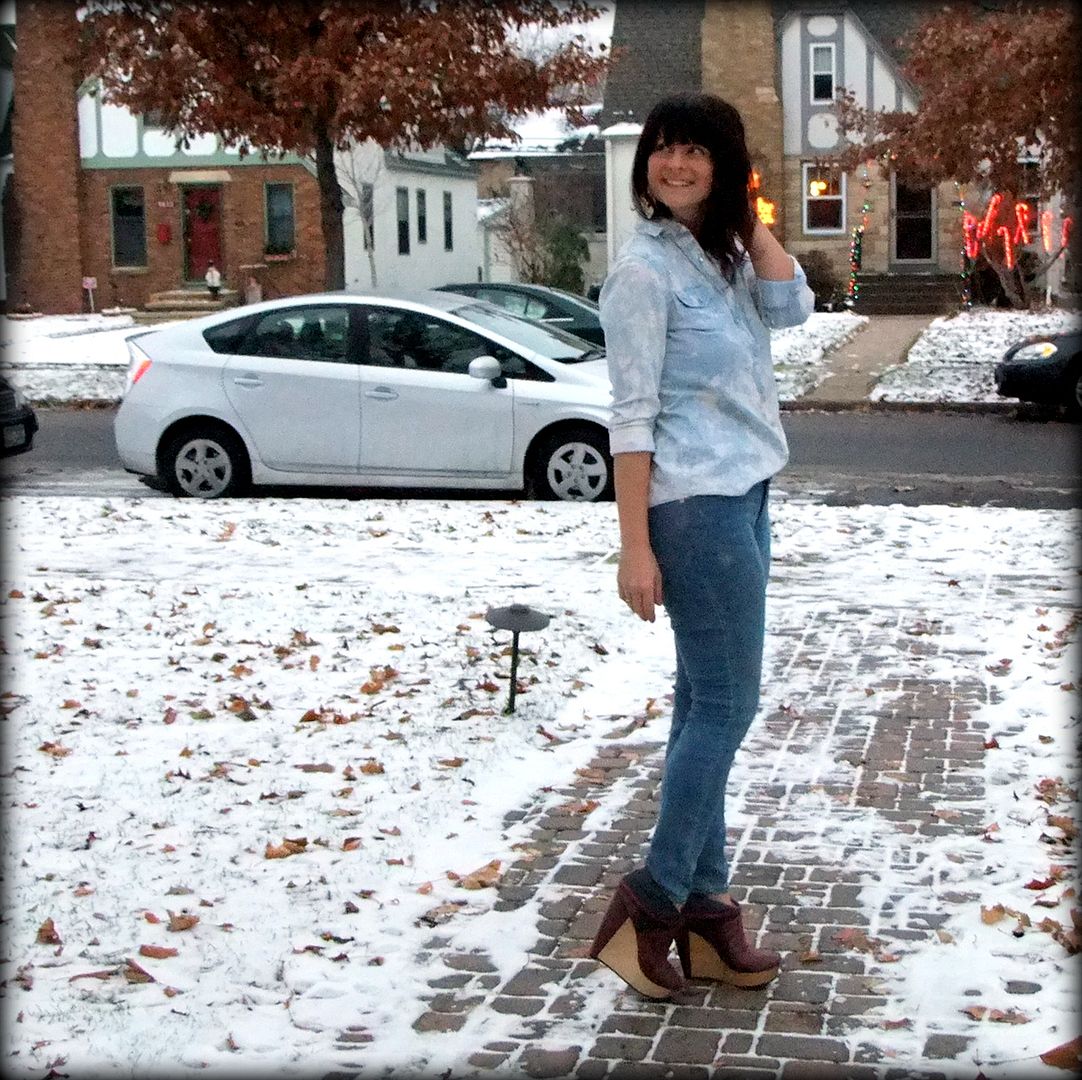 shoes ~ b. (a resale shop)
ring, earrings ~ Forever 21
nora bird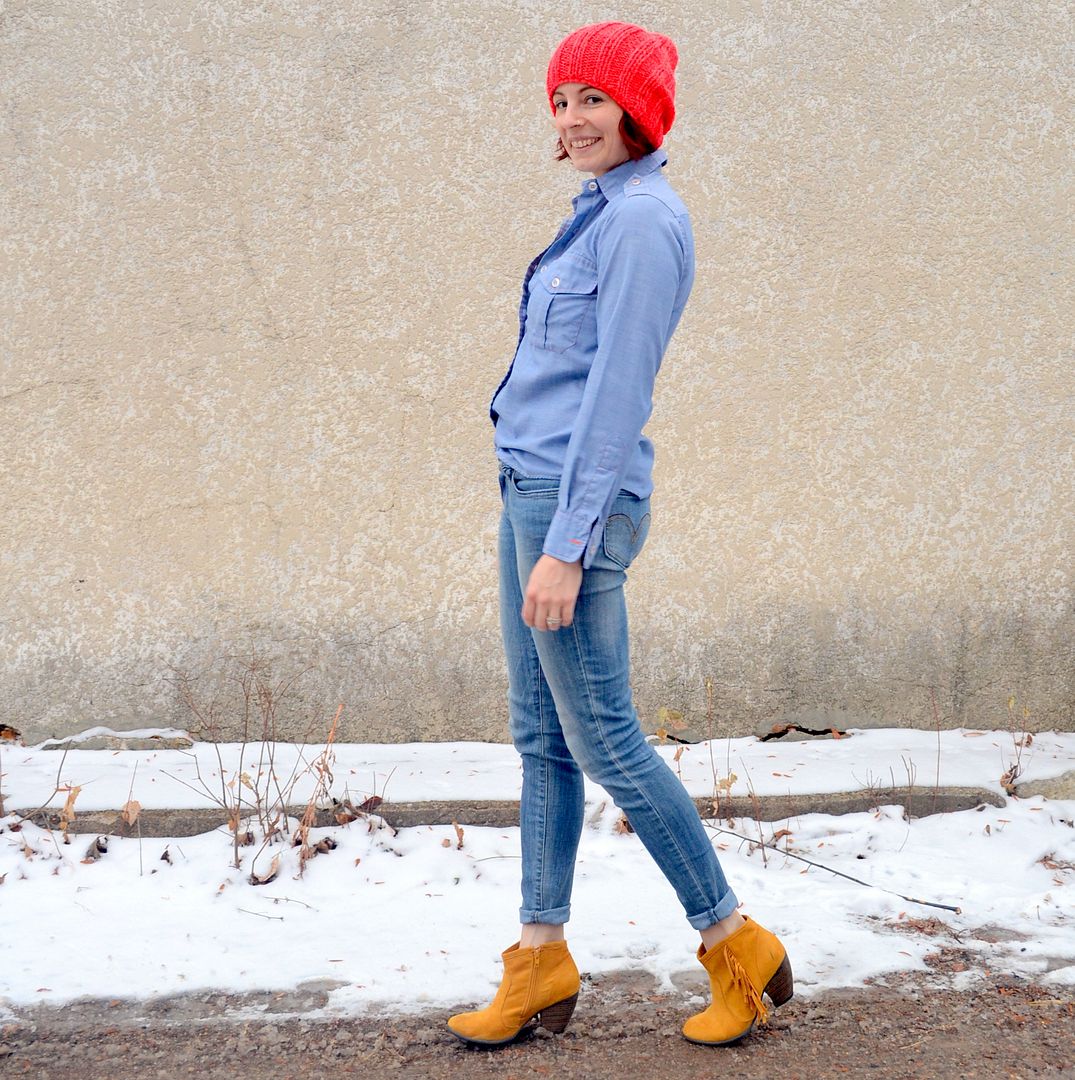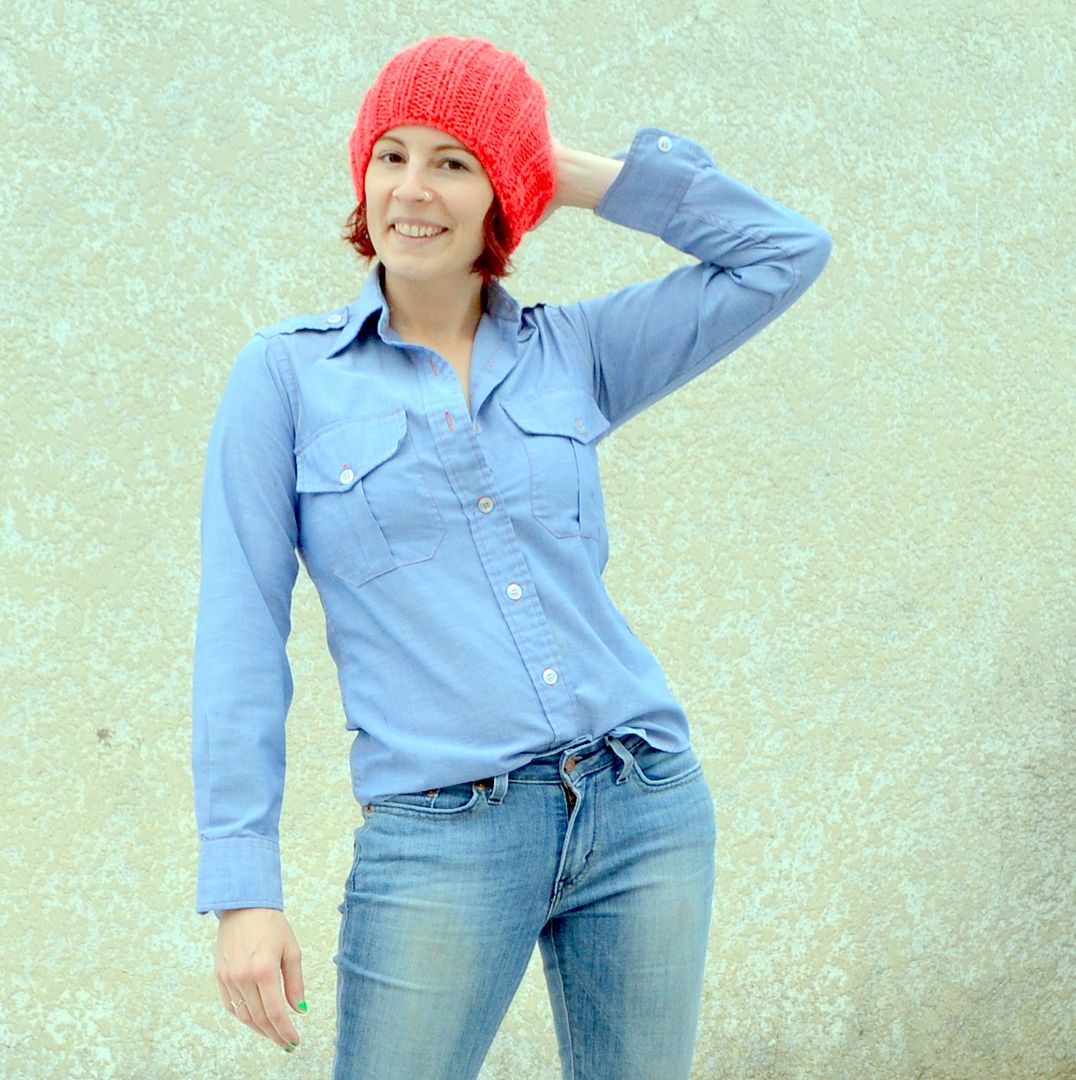 shirt ~ vintage, thrifted
jeans ~ b. (a resale shop)
Tomorrow our family will be participating in our first ever Iron Chef competition. I hope we make it a new Christmas tradition. We are pairing up and each team will be cooking three dishes. The only rules are that we have a $25 limit, and it has to be vegetarian. (I know, I'm so selfish, but how else would I get to be a judge?) The "secret" ingredient is squash.
I don't sleep very well, and one night a few weeks back, I woke up with mine and Chris' full menu planned in my head. Now, I haven't written any recipes down or even tried to see if they will work and/or taste good, but in my head, they sound delicious, so wish us luck! With any luck, I will be posting the recipes in the next few weeks. If you don't see them on the blog, well, you'll know they weren't the best! So here's hoping!!
Happy Monday!
xo,
megan bird
For next week's inspiration picture, click
here
!