the inspiration
megan bird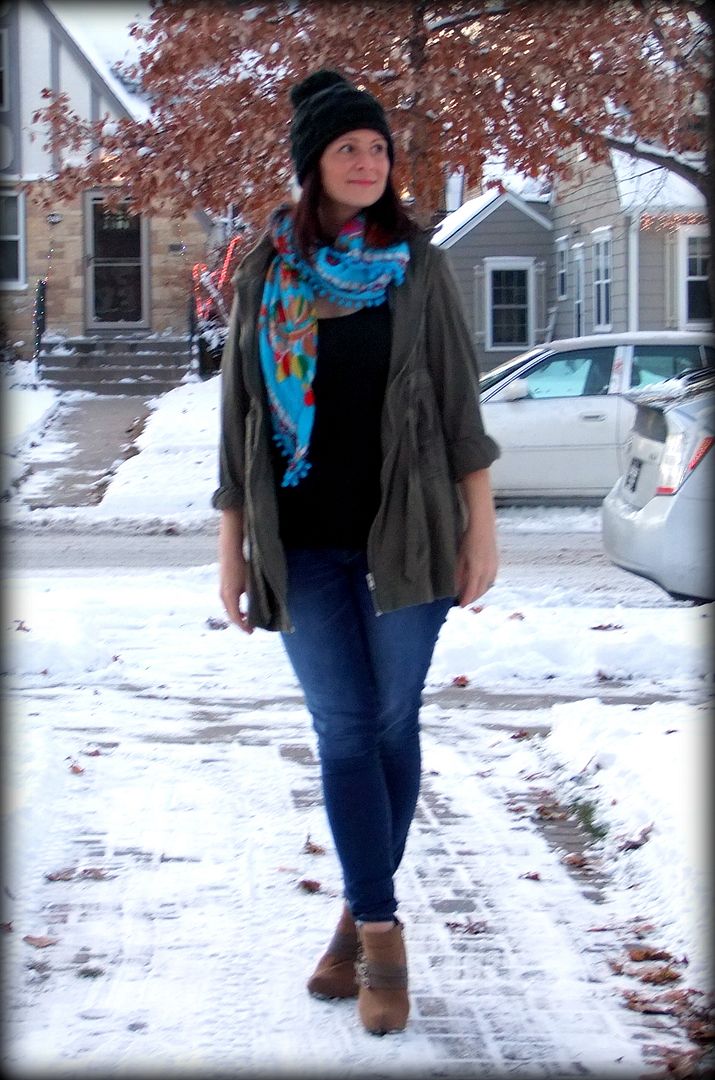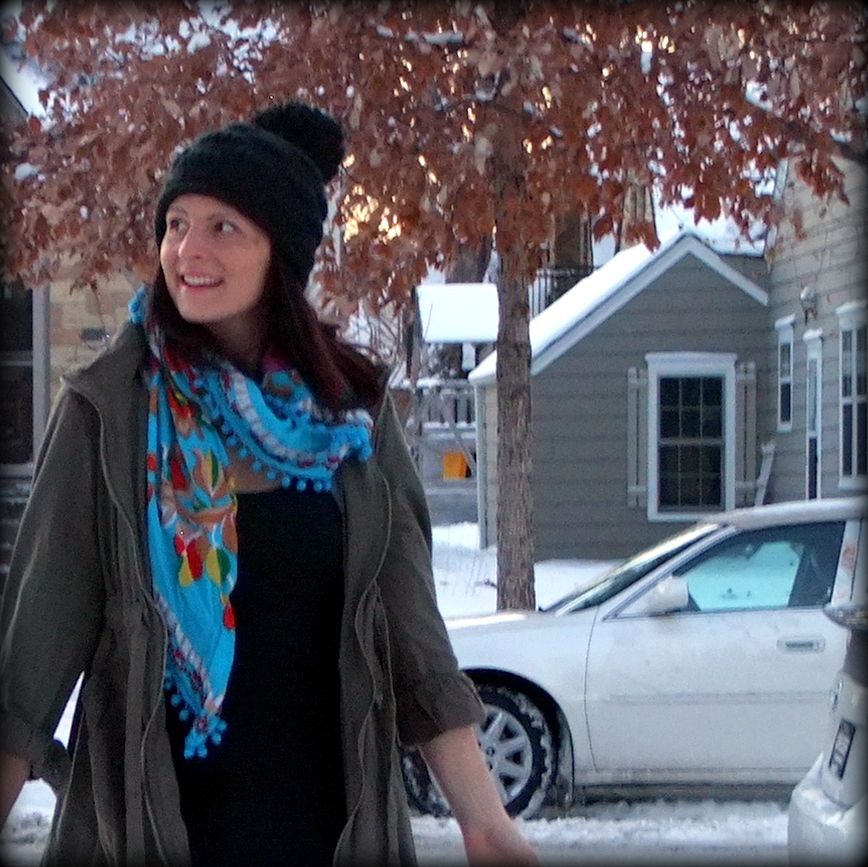 coat, scarf, jeans ~ thrifted
nora bird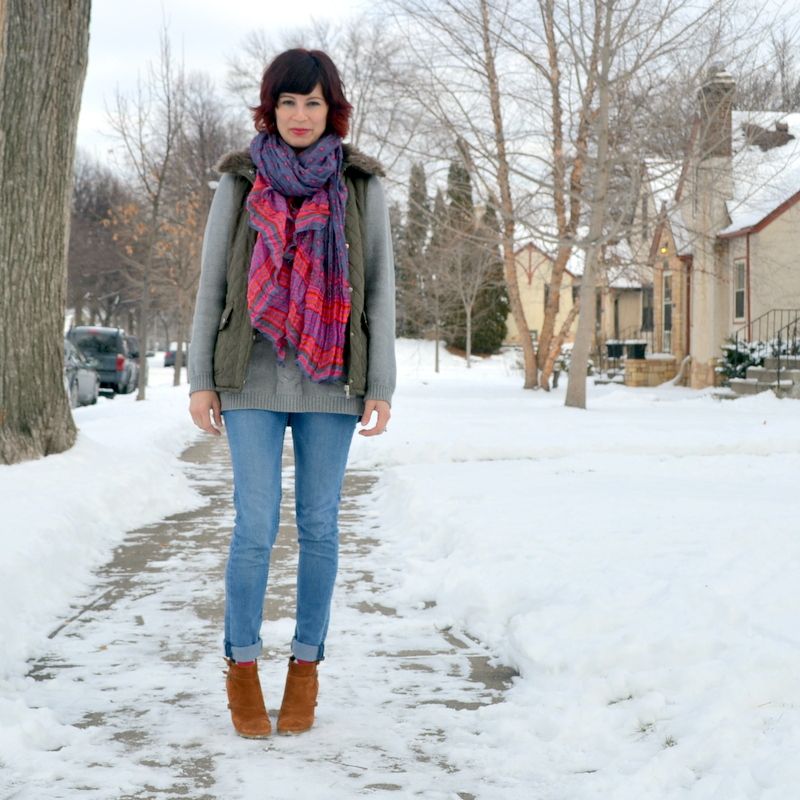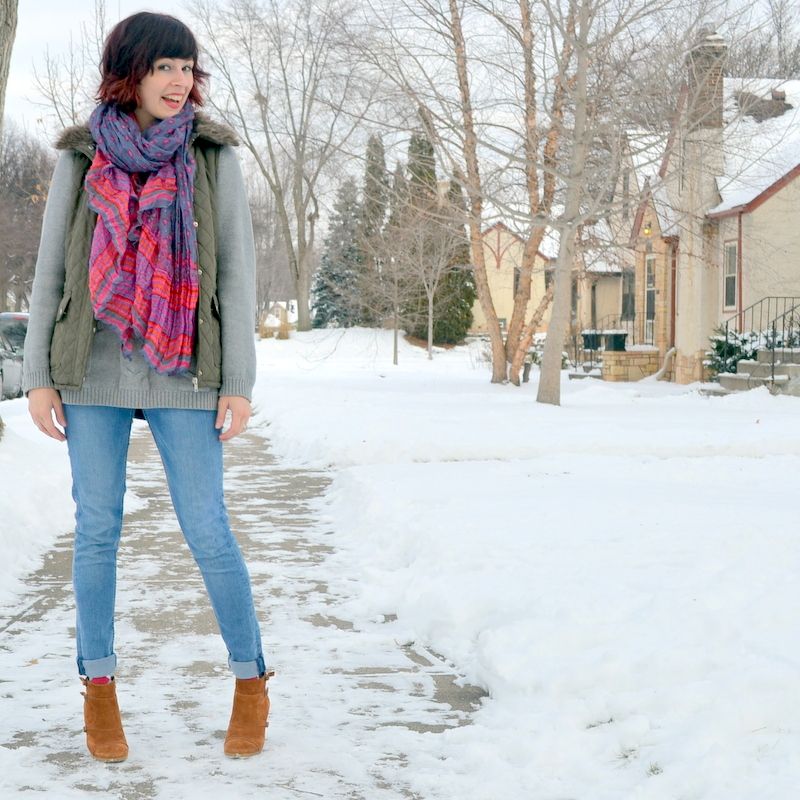 shoes ~ J. Crew via Second Debut
My sisters and I were all in one place this past weekend, and therefore spent pretty much every waking hour together from the 23rd right until our littlest left for the airport last night. On Saturday, we all decided to finally get a sister tattoo together. We made an appointment at a local tattoo shop, and all five of our loud selves showed up ready and willing and giggly.
The tattoo artist was definitely introverted to put it nicely, and kind of a jerk to put it bluntly. He basically didn't have great bedside manner, especially for the sisters who were getting their first tattoo. At one point, we jokingly said to him, "Sorry, we know we're a lot to take all at once. You probably hate us." to which he replied, "I don't hate you, I just think you're annoying." OK, thanks for your honesty, I guess?
As we left (probably never to return), I turned to my sisters and said, "well, I guess he has a point. We are a little bit like cilantro, people either love us or hate us." I guess I'd just prefer the love version.
xo,
megan bird
PS, I personally love cilantro (and also think my sisters and I are pretty amazing).
For next week's inspiration picture, click
here
.