OK, enough feeling sorry for myself. I can only handle about two days of self pity before I want to slap myself in the face and tell myself to suck it up. Instead of being tired and crabby, I'm going to focus on all the good things.
Like the first and foremost, it's my baby girl's birthday today! Eight years ago, she completed our family, and I have loved her more every minute that goes by. Happy birthday Eva Diva!!! I love you to the moon and back!
Secondly, I'm going to focus on all the good that happened last weekend. Sure, it was a lot of work, but it was a lot of work in order to throw the best party for my little eight year old that I could. And it was pretty fabulous. This year Eva chose a fairy garden theme, and I was pretty excited about it.
For these parties, I never want to send home the typical gift bag with the kids. Sure, every kid loves a good gift bag, but parents don't always. Instead, I like to come up with a craft for the kids to work on at the party, turning it in to something they can take home and show off (and yes, it also eats up an hour of what might be very loud, very crazy girls running around the house). This year, I decided we would all make fairy gardens. To make one (or 10) of your own, here's what you'll need.
~ small bowls (I thrifted these)
~ rocks or sand for drainage, and rocks for decoration
~ succulents
~ fake flowers
~ dirt
~ stickers, or any other decor you prefer (I couldn't find fairy dolls small enough)
And then it's simply as easy as 1, 2, 3, (4):
1. Add rocks to the bottom of the bowl.
2. Add dirt.
3. Add as many succulents as you want and cover with more dirt and rocks to keep in place.
4. Decorate as you want with stickers, or whatever you have on hand.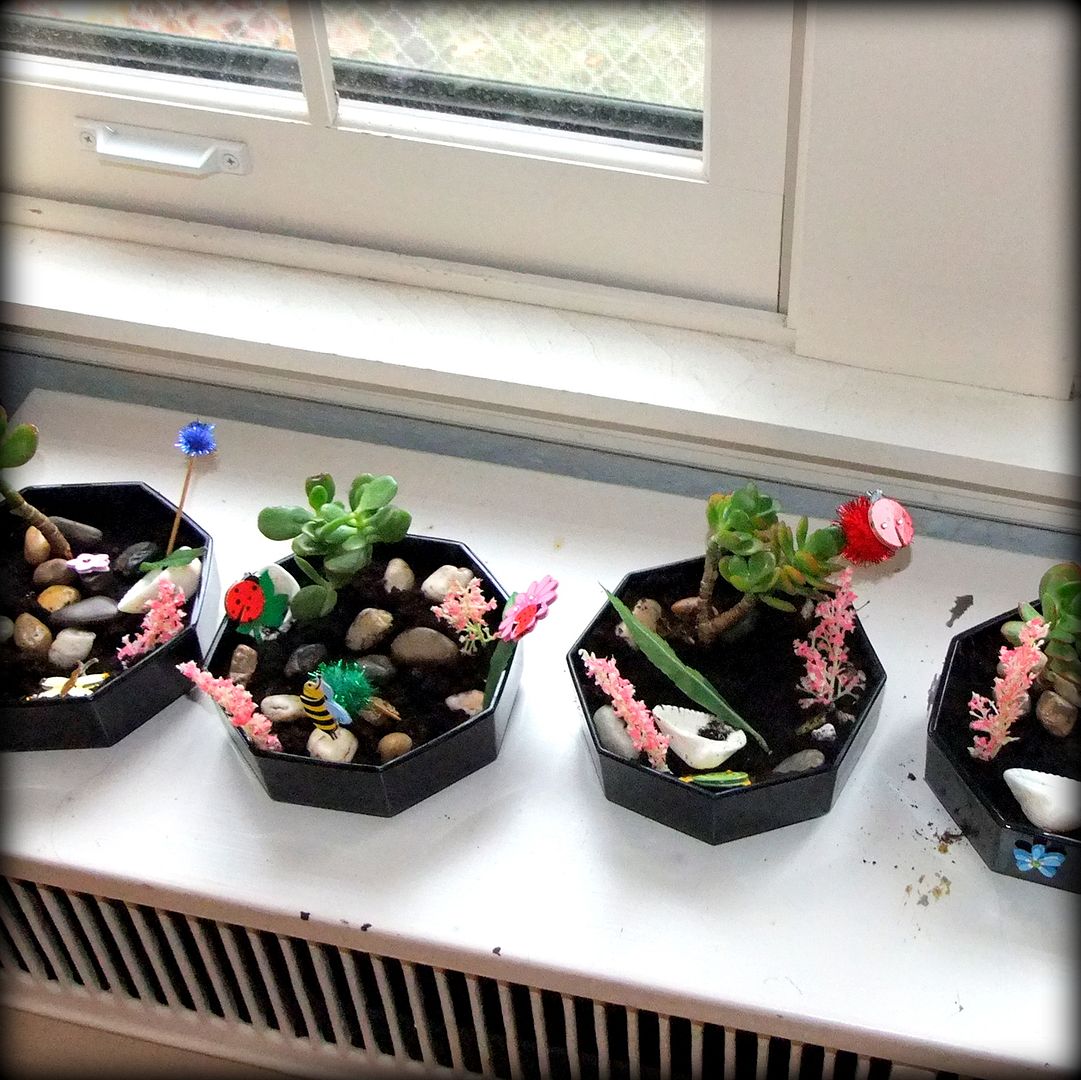 Then simply send the kids home with their creations, happy in the fact that they proudly created something and had fun doing it!
Oh, and of course, make one for yourself, too!
megan bird