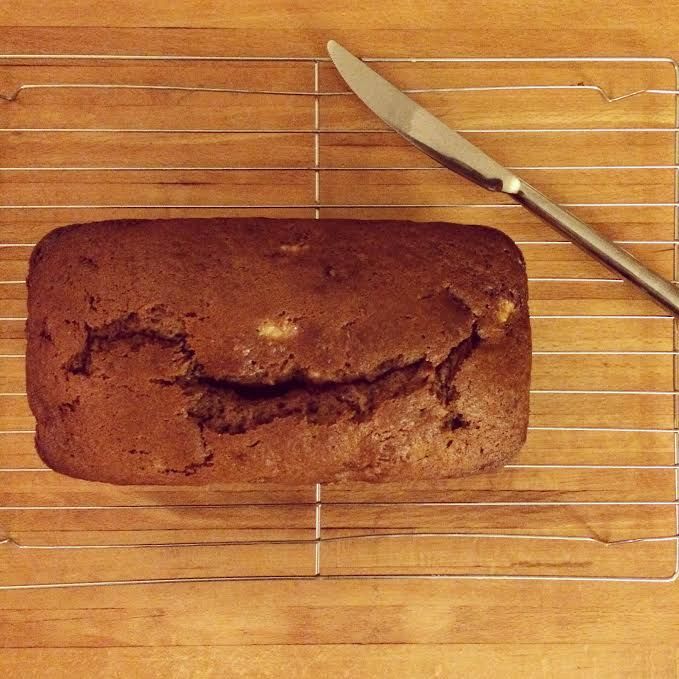 Mimi and I made this banana bread a few weeks ago and it was quite possibly the best banana bread I have ever made. We made the batter and, at the last minute, Mimi decided we should add some chocolate chips. I looked in the cupboard and found that we did not have any, but I DID find some Hershey's Kisses. We decided to add a few of those instead and it turned out to be a really great decision. The bread was so good and every time you bit into one of the kisses it was an extra special treat! I thought I would share the recipe here. If you try it, let me know what you think!
Ingredients:
1 1/2 cups all purpose flour
1 tsp baking soda
1/2 tsp kosher salt
3/4 tsp cinnamon
3 medium ripe bananas
1/2 cup unsalted butter, melted and cooled
3/4 cup packed brown sugar
2 large eggs, lightly beaten
1 tsp vanilla extract
1/2 cup Hershey's Kisses
Instructions:
Preheat the oven to 350 degrees. Butter and flour an 8 1/2 x 4 1/2 x 2 1/2-inch loaf pan.
Whisk the flour, baking soda, salt, and cinnamon together, Set aside.
In a medium bowl, mash the bananas.Whisk in the butter, brown sugar, eggs, and vanilla until blended.
Add the dry ingredients until they disappear and the batter us smooth. Stir in the Kisses.
Pour the batter into the prepared pan and place the pan on a baking sheet and then put everything in the oven.
Bake for about 60-75 minutes, or until a knife inserted into the center comes out clean.
Once the bread is done, let cool in the pan for 5-10 minutes before transferring to a wire rack to cool completely.
Serve and enjoy!
xoxo, nora bird