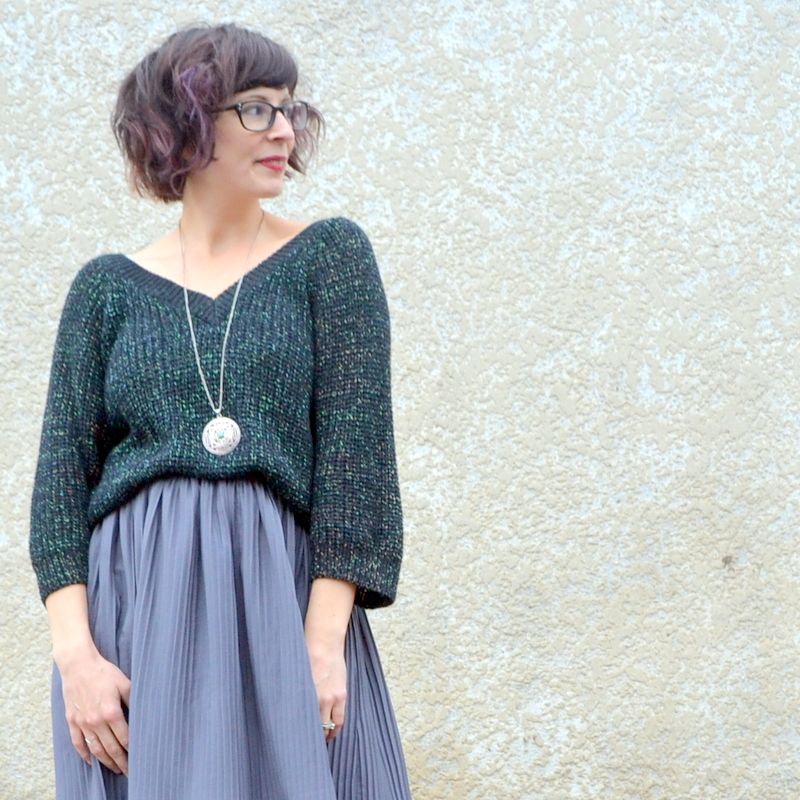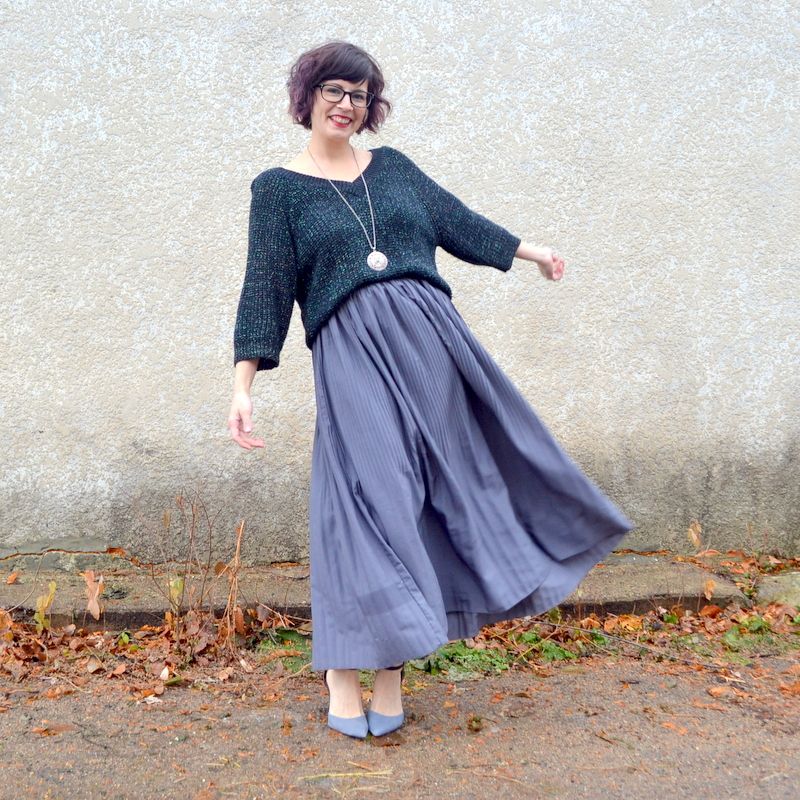 skirt~ hand-me-down from Megan
necklace~ gift from Mother-in-Law
Remember all of those birthday plans I told you about last week? Well, I did go out to dinner with my parents on Wednesday evening and it was lots of fun and very yummy. I went to bed that night happy and with a tummy full of Indian food and woke up around 2:30am feeling sick to my stomach and crippled by nausea. It was awful. I was awake and feeling ill until about 4:30am and felt relatively fine when I woke up again around 7. I just assumed that my dinner hadn't settled well and that was that. I went about my morning normally, bringing Mimi to school and running errands with Ben.
I fed Ben lunch around noon and found that I had no appetite but didn't really feel sick. We picked Mimi up from school after lunch and came back and the kids had their naps. During nap time I started to feel really sick again. I went and lay in bed to read and ended up falling asleep myself. When I woke up, I was chilled to the bone, nauseated, and my stomach hurt really bad. I immediately texted my friend who was planning to come over that night to cancel our plans. When the kids woke up, I turned on cartoons for a while until I felt able to get up and move around. I made a quick dinner for them and bundled myself into a nest of blankets on the couch until Jim got home from work, around 7pm, and promptly went to bed. I was in bed all the next day and most of Saturday. I had to cancel our Friday night plans with Megan and her family. Jim had made some elaborate dinner plans at one of our favorite restaurants for Saturday night which we also cancelled. Luckily, by Saturday afternoon, I was feeling well enough that I suggested that we not cancel our babysitter and, instead of a fancy night out, we just go to a movie, which we did. While it wasn't what I was hoping for, it still turned out to be a fun night. We saw
Interstellar
and we both loved it. Jim and I almost never get to see movies in the theater together, so it was a special treat. By Sunday morning I felt almost 100% and we ended up seeing my friend that I had cancelled on earlier in the week that morning as well as Megan and her family on Sunday evening. Megan made a delicious homemade dinner that was the first full meal I'd eaten since dinner with my parents on Wednesday. It was far far better than the crackers I had been subsisting on!
And the point of my whole story is that this was the outfit I had planned to wear to dinner with Jim which I ended up trading out for leggings and an oversized sweater for our movie night. I never actually wore this outfit anywhere, but I still made Jim take photos of me in it so I could share them here. Total outfit fake out!
xoxo, nora bird