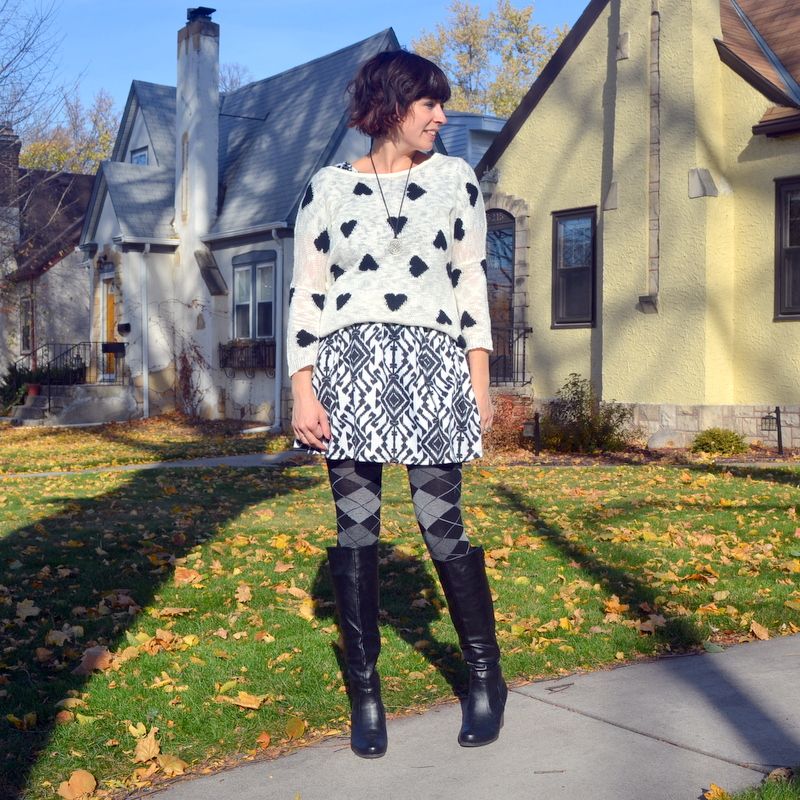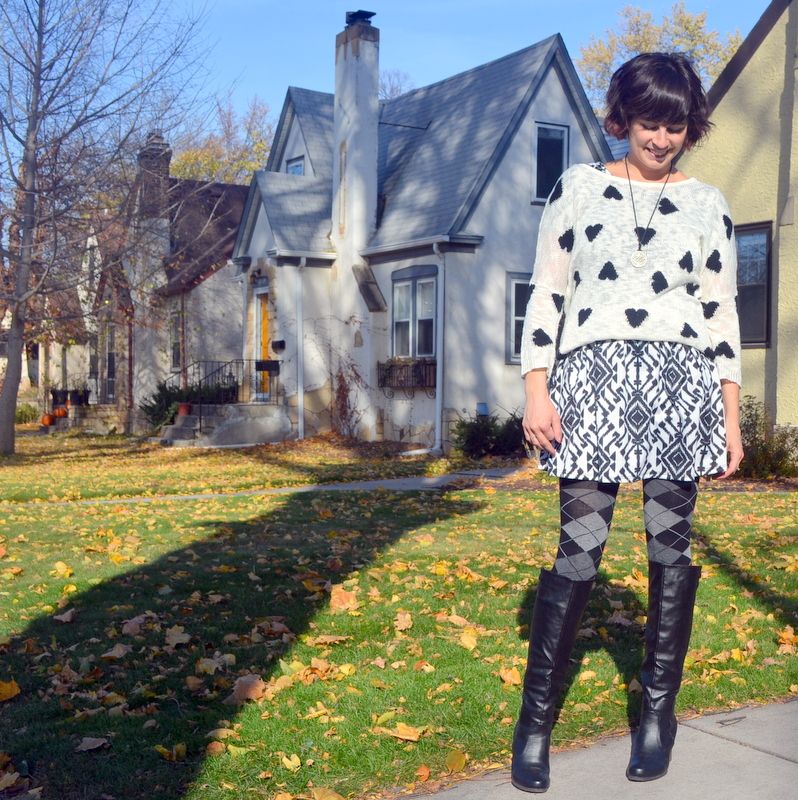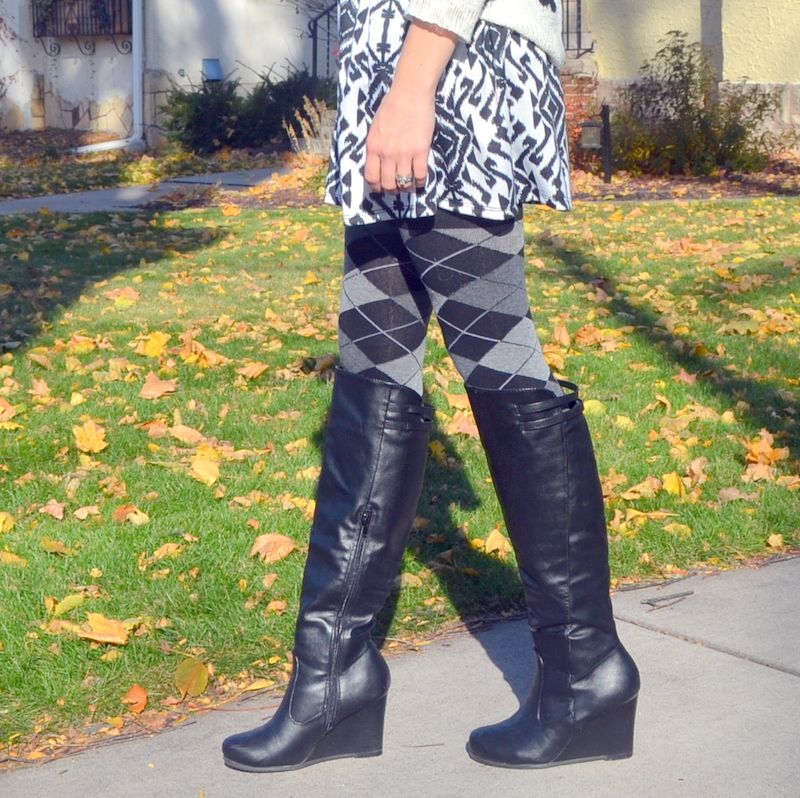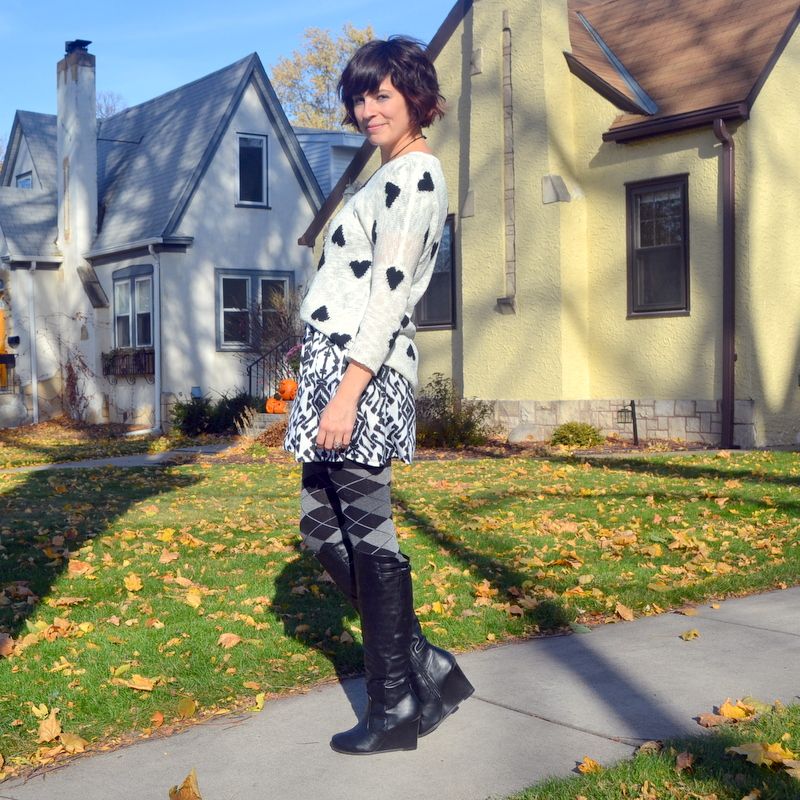 tights~ from my sister-in-law
necklace~ gift from mother-in-law
Just for fun, here is a list of things that my 2-year old finds confusing:
~ FaceTime. Jim has been out of town for work all week so we have done a bit of FaceTiming with him. Ben spends most of his time with Daddy way too close to the screen, yelling things like, "Daddy! Look at my mouth! Look at my tongue! Look at my foot!" And then opening his mouth really big, sticking out his tongue, or kicking his feet at the phone. FaceTime well spent.
~ What he did today. We went to the Science Museum on Sunday and, since then, when asked what he did today, Ben cries, "I went to the dinosaur museum!" No, no you didn't.
~ Daylight Saving Time.
~ Soup. He just really doesn't understand soup.
~ The fact that tomatoes are not in fact called potatoes.
~ That when you dip a carrot into hummus you don't just get to lick it off and dip again. Because that's just nasty.
~ That we do not get to pick up and play with centipedes. *shudder*
~ That we do not eat ants.
~ Inside voices vs. outside voices. He has one volume and it's loud.
~ That headbutting someone (namely, me) square in the nose with your enormous noggin really really hurts and is no laughing matter. But yeah, you just keep cracking up over there while I regain consciousness.
Have a great day!
xoxo, nora bird