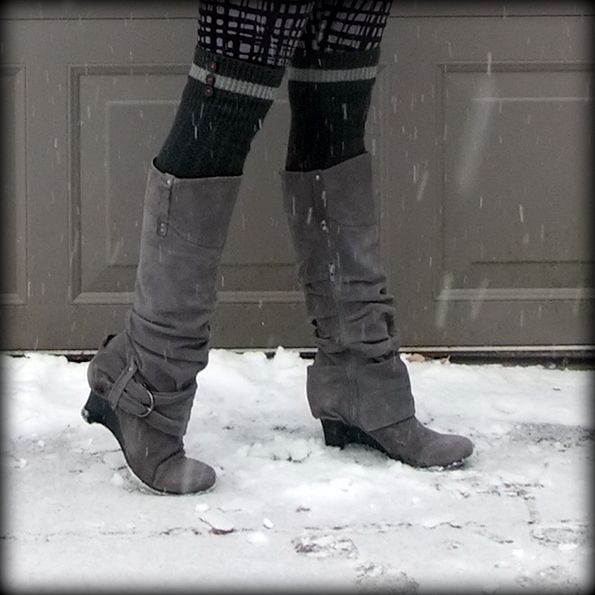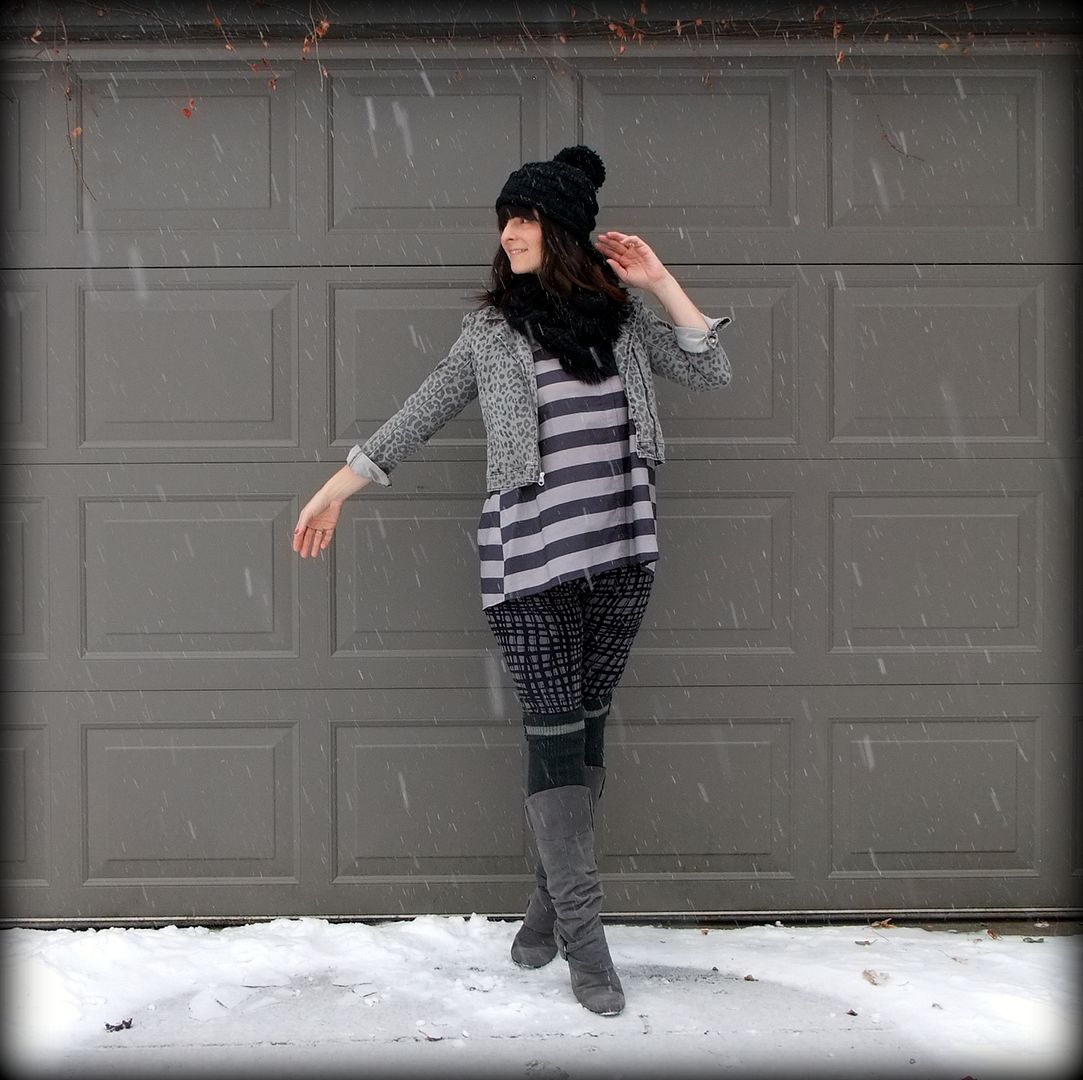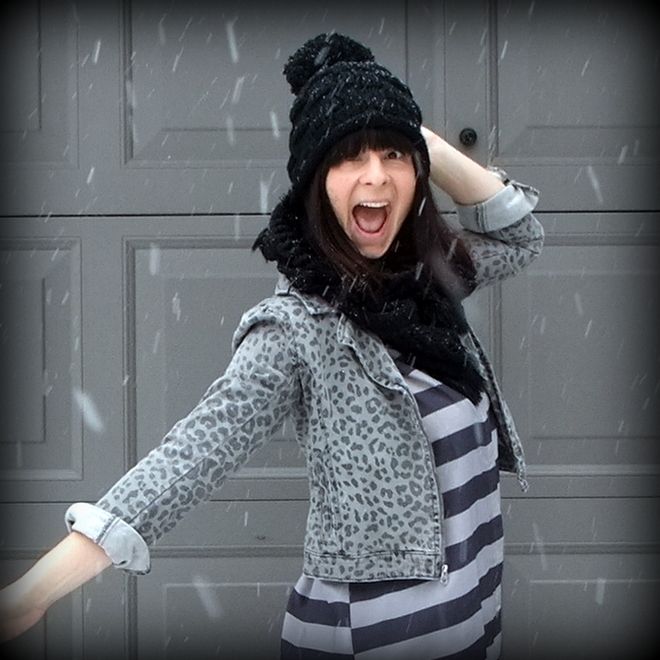 shirt, jacket, hat, boots ~ thrifted
leggings ~ Forever 21
socks ~ ??
For some reason or other, our kitchen faucet has started dripping. It annoys me to no end, but we have not had the time to repair it (I plan on doing it myself...just to say that I can). Instead, because I can't stand the thought of wasting water, we have put our largest mixing bowl underneath the faucet and collected the water to use for various reasons. We water plants, cook pasta, and even drink the water in the mixing bowl. I just keep a clean measuring cup next to it so I can collect water from the bowl to transfer it where and when I need it.
I assumed everyone else in the family was using the same measuring cup method...until last night when I asked Eva to get Desi some water.
She grabbed his nasty water bowl...the dirty dog bowl that he drinks from after grooming himself daily. The bowl that we rarely clean. The bowl that he laps water from generously after licking who knows where and what on his body. She grabbed his bowl, and stuck the whole thing in clean mixing bowl and promptly brought it back to Desi to drink.
I don't know how many times she has done that. And I don't know how many times right after she did that I grabbed a nice refreshing glass of water from the same bowl. I guess this is my prompt to finally fix the faucet.
xo,
megan bird