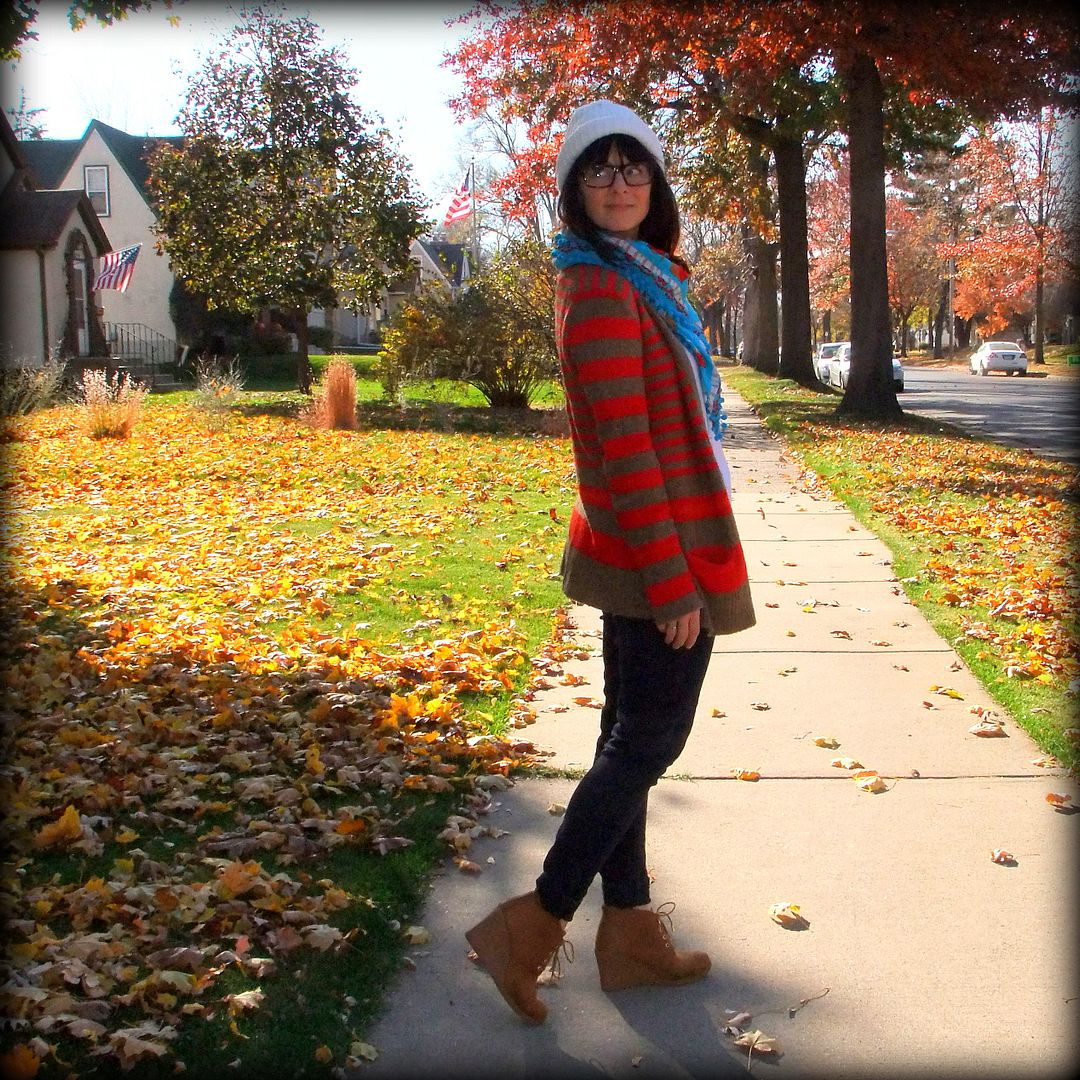 tank ~ Target
scarf ~ from mom
jeans, booties, sweater, hat ~ thrifted
Chris and I sometimes argue. I know...shocking, right? When we do argue, it's never a huge deal, and it's always respectful. However, we are both extremely stubborn, so we always think we're right, and we often find it hard to admit we're wrong. The difference between us is that he is fine with dropping the matter, and getting over it without resolving anything. He forgives and forgets easily...it's a nice trait. I forgive, and I forget, but in order to do so, I need resolution. I need to end the argument...I can't just forget about it without closure.
Last week, we had an argument...it was so trivial, I couldn't even tell you what it was about. We both thought (knew) we were right, and for a couple of days, we were short with each other because we couldn't reach an agreement.
Finally, because I love him so much, I said to him, "Let's call it a draw and make up."
And because he loves me so much, he replied, "OK, let's do it. It's not fair to you, but I'll go with it."
And that is how Chris tells me I am right. And I go with it.
xo,
megan bird