the inspiration
megan bird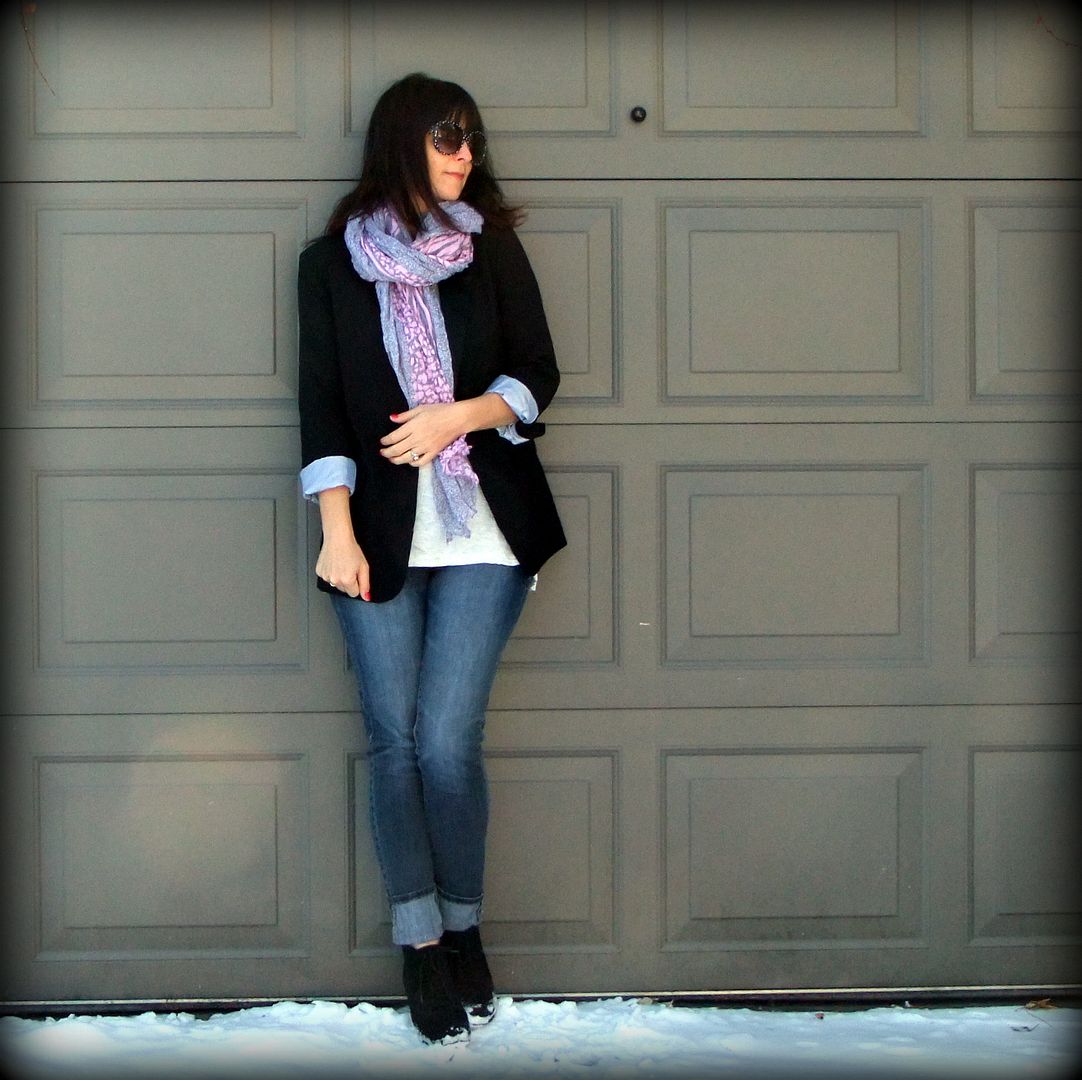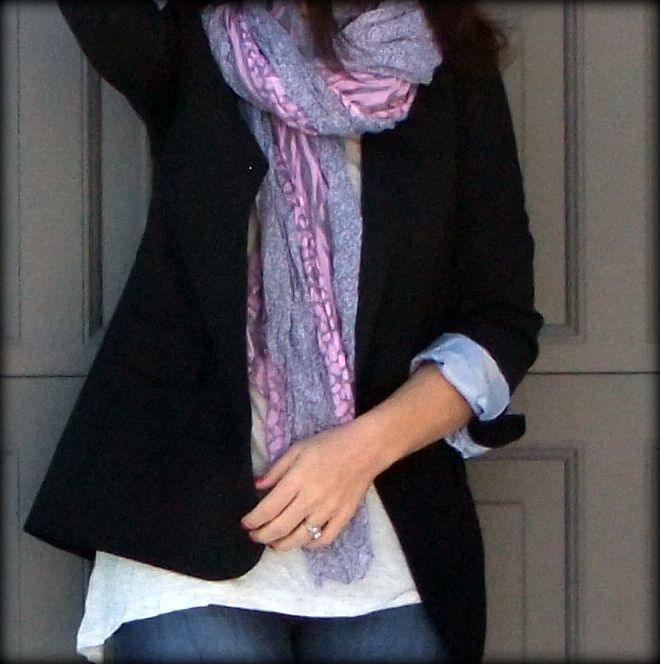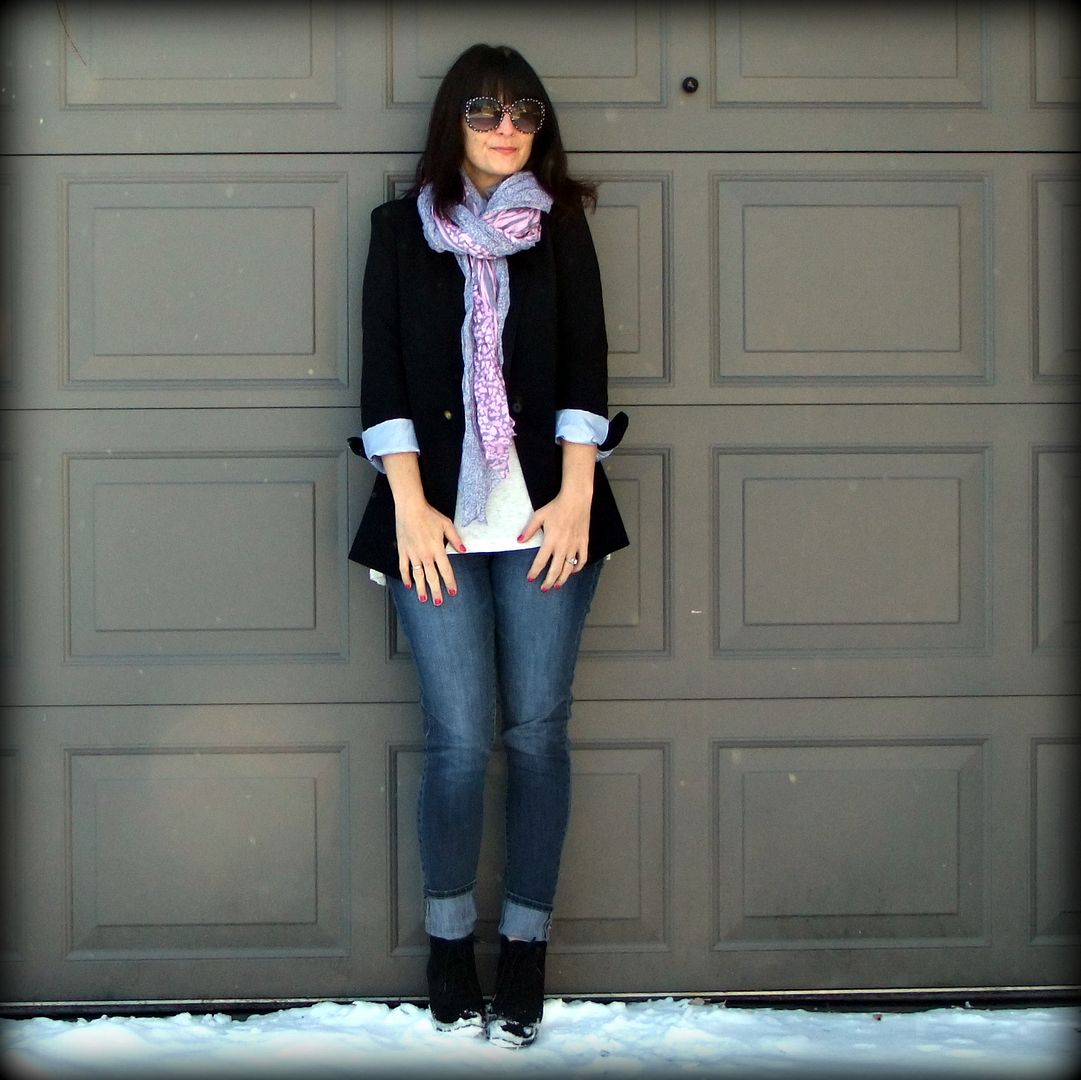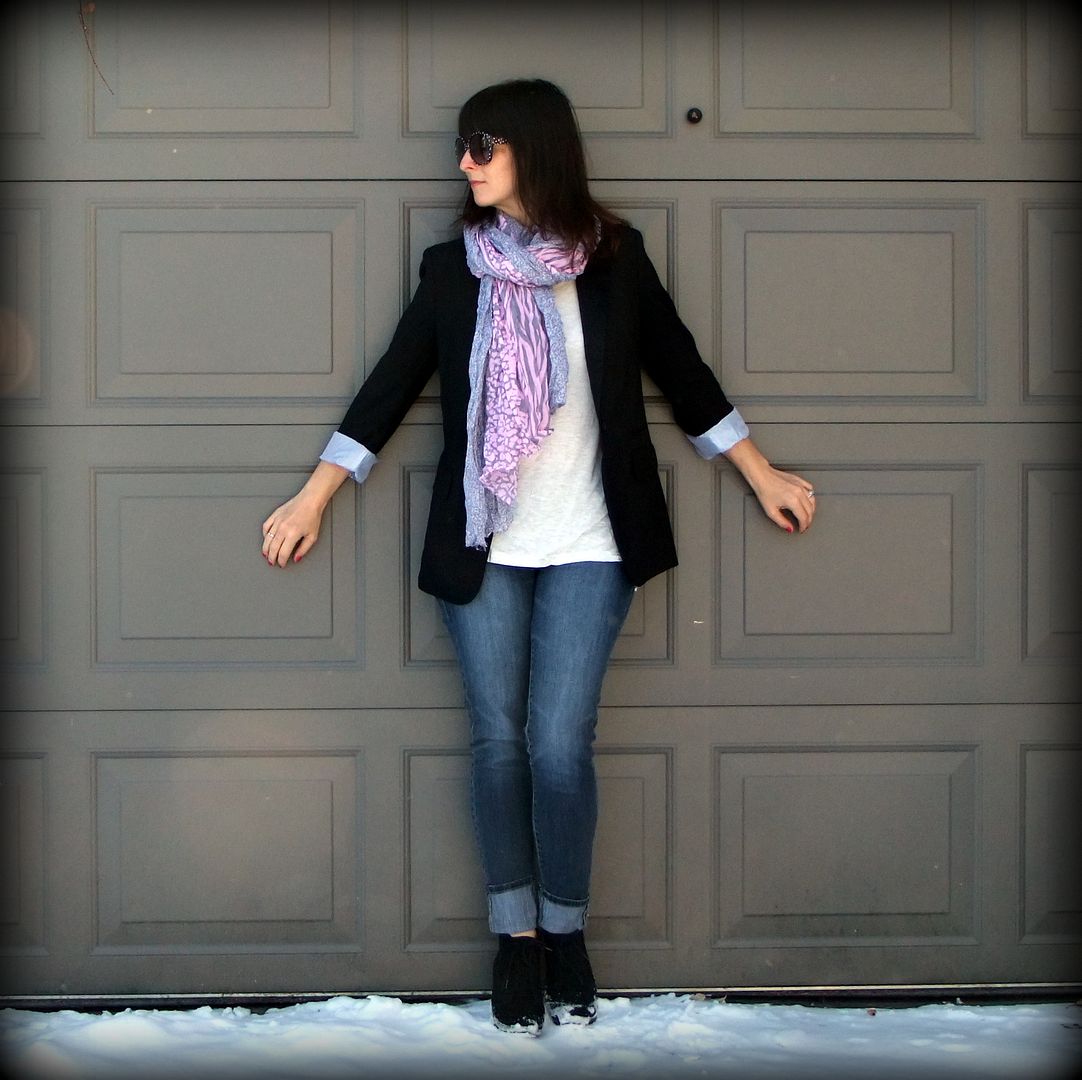 nora bird
blazer ~ b. (a resale shop)
shirt ~ Old Navy
jeans ~ Levis
shoes ~ Sam Edelman
scarf ~ Goodwill
On Friday night after work, we let Desi out in the back yard like any normal night. We were all getting ready to go to our monthly neighborhood party, and he was content outside for a bit. As we were getting ready to walk out the door, I told the kids to let Desi in. Eva ran outside and back in yelling that he wasn't there.
I ran outside to double check and noticed that the gate was open. I immediately threw on some warmer clothes, told the kids to do the same, and we all set out to find him.
3.5 hours later, multiple ads posted online, many phone calls, and over 200 Facebook shares of his photo, we still hadn't found him. I was devastated, and didn't want to stop looking for him. At one point, a runner told me she heard a dog barking in this swampy area of the lake nearby. I ran there, and walked as much as I could before Chris told me to stop. It was dark, that area is known to have coyotes, and as far as we knew, it was a coyote she heard and not Desi. All I could think of was that our 15 year old deaf dog was stuck in freezing water, hidden in the reeds, and I was unable to get to him. Chris finally took the kids home to sleep, and I continued to look. When I could no longer feel my feet, I went home, and Chris calmed me down a bit by telling me that Desi would not have wandered too far, so he must be at someone's home.
We left our front and back gate open in case he headed home, and I woke up every hour to check if he was in the yard. The next morning, I went back to the lake to get a better look in the light of day. And then I slowly (creepily) drove through every alley in a mile radius of our house, hoping that if someone had taken him in, I'd see him in their back yard. About an hour into it, Henry called me and told me that he had been found. It turns out some new neighbors a block away saw him wandering and THANKFULLY took him in for the night.
I was so thankful. We still don't know who or how the gate got open, as it was closed when we left for work that morning, but regardless, we are so thankful to have him back with us. The kindness of neighbors is so huge, and we are so lucky to live in such a great neighborhood where someone will take in a stray dog without asking any questions.
xo,
megan bird
For next week's inspiration picture, click
here
.