I fear that I am turning into a dream catcher-aholic. I have decided I would love to have a whole wall full of them. If only I had a spare wall in the house! Alas, I don't, but that isn't stopping me from continuing to make new and interesting dream catchers. I wanted to make one with one of the many sticks that fell in our backyard last week during the day of wind, so I grabbed the coolest stick off the ground and got to work. If you want to make one, here's what you'll need.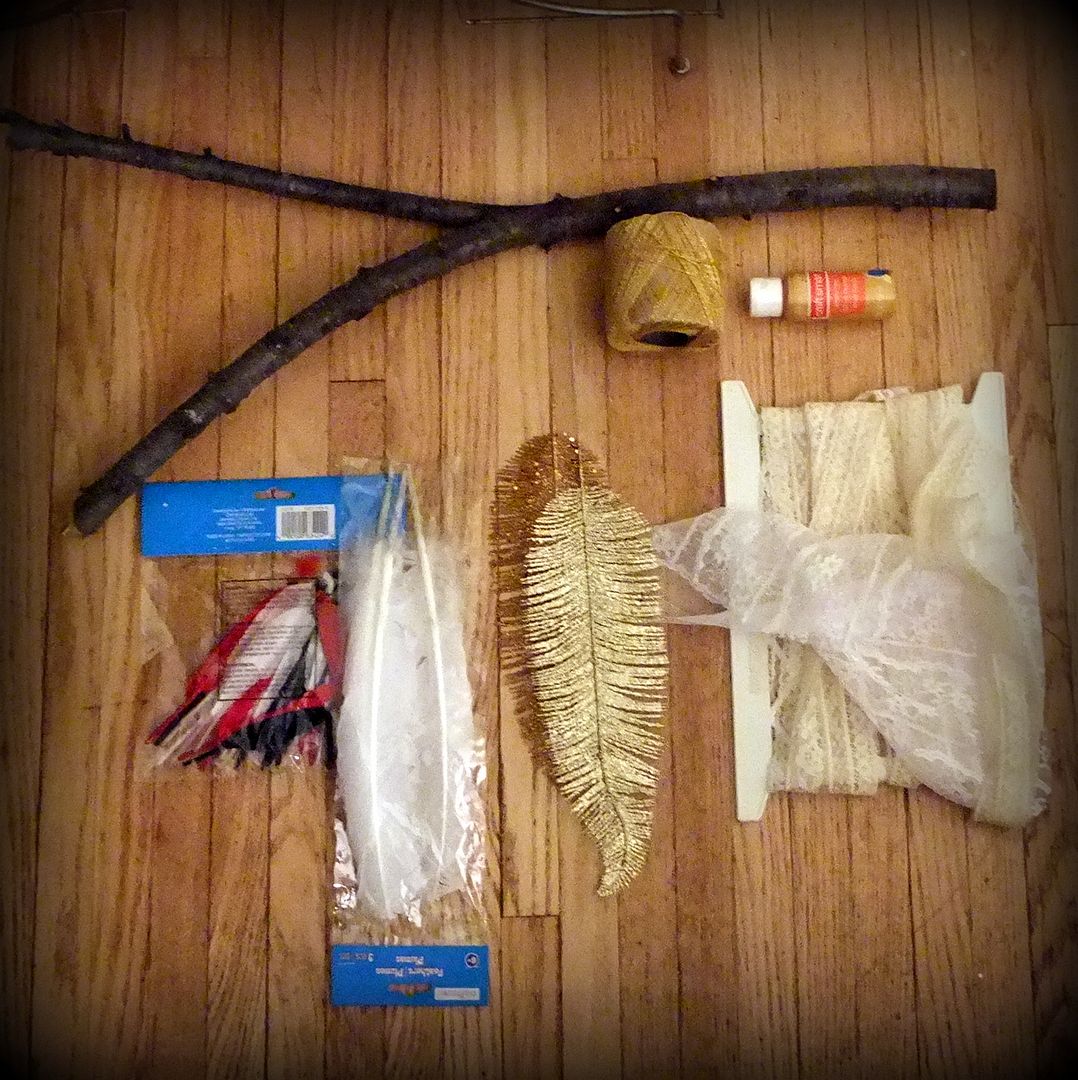 ~ one stick with a "V" in it
~ hot glue (not pictured)
~ white feathers of various sizes. I also threw in two glitter ones I found at Michaels. (Technically they are palms, but they look enough like feathers to pass my dream catcher test.)
~ gold embroidery string
~ lace (in the end I used a vintage doily, not pictured)
~ hammer and nails
~ gold paint


First things first, let your kids play with the stick as if it were a slingshot. Make sure that it is not actually a slingshot before you take pictures. Quickly grab the stick away from your kids before anyone gets hurt.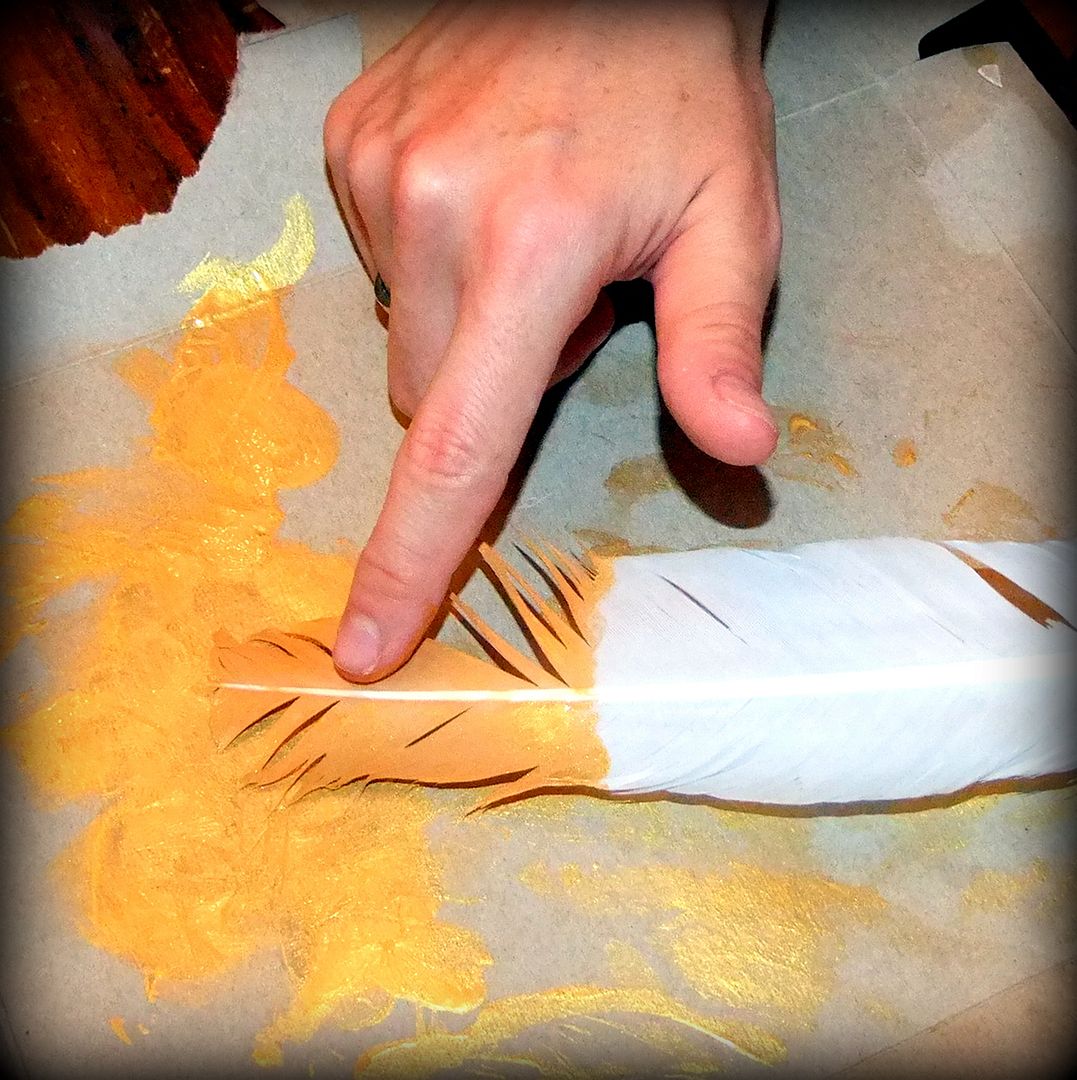 Next up, dip the feathers in gold paint. Make sure to spread the paint evenly around the bottom of the feather, because this is not a real feather, and paint does not want to stick to it. Let it dry.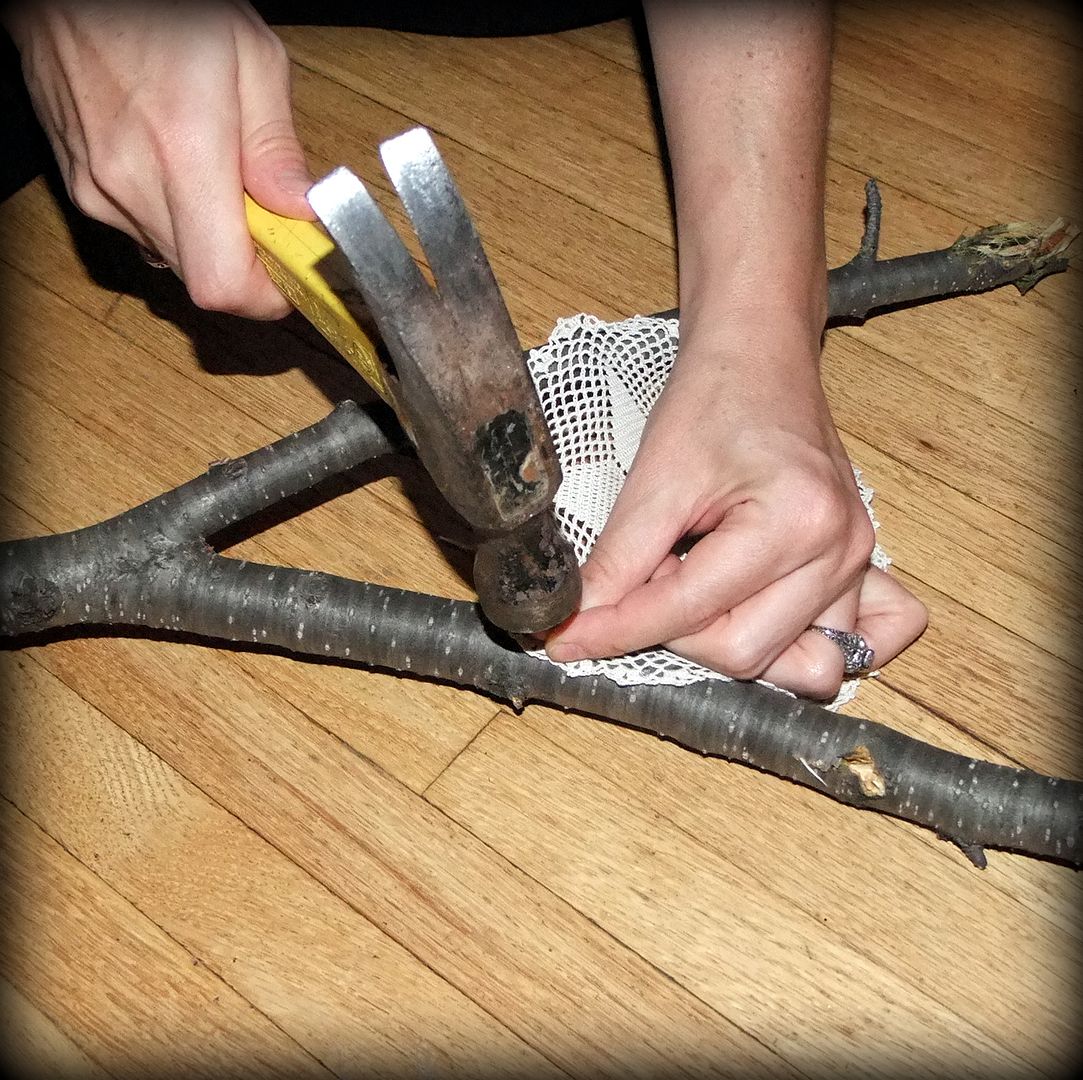 Place the doily in the "V" of the stick, and use nails and the gold string to secure it in place.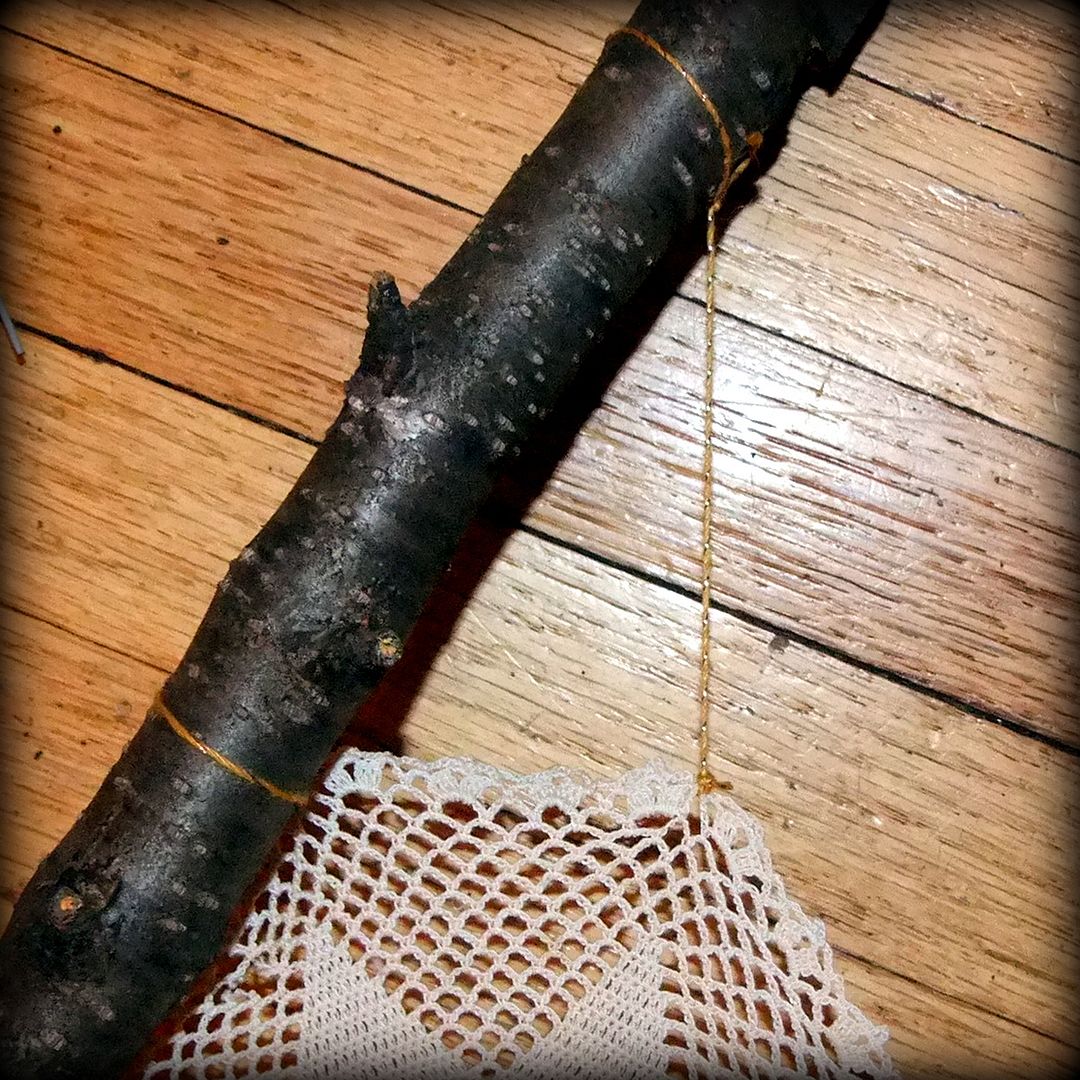 Wrap the gold string around the shaft of the feather (laugh at the work shaft because you're 12) using hot glue to keep it in place. Leave enough string attached to hang from the stick.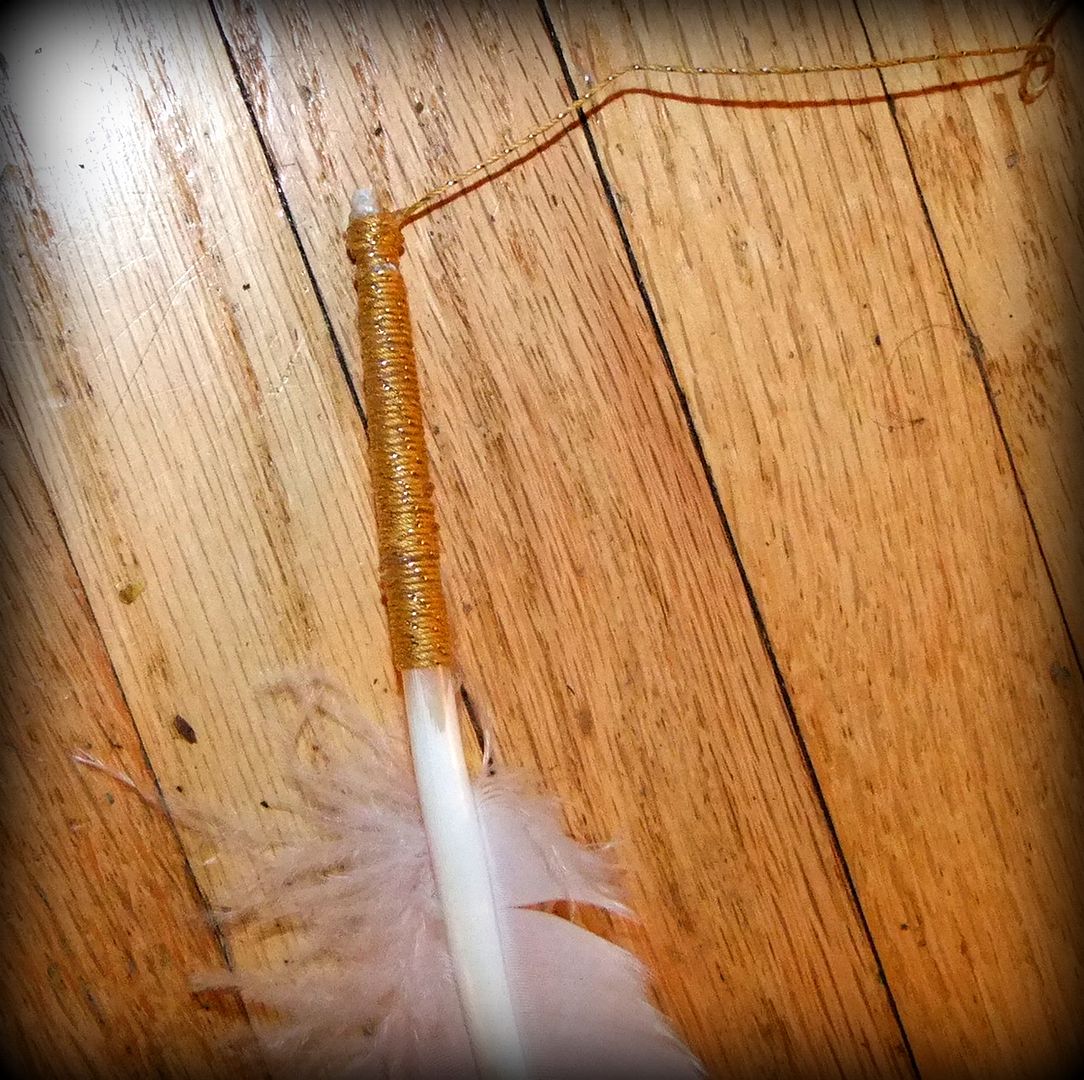 Place the feathers at differing lengths and widths across the stick, attach more gold string as a hanging device, and hang the dream catcher in a temporary place until someone magically builds you a new wall specifically for dream catchers. This will do.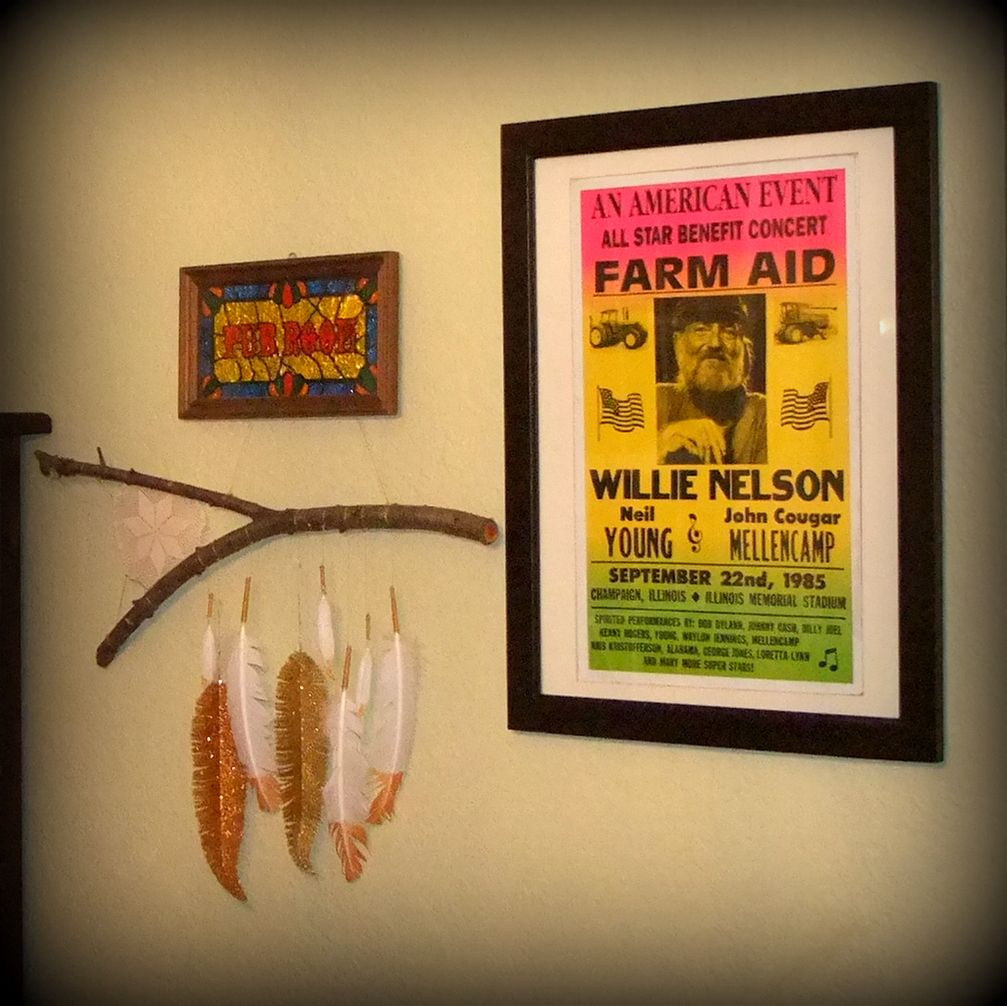 I can assure you that Willie Nelson had no bad dreams last night!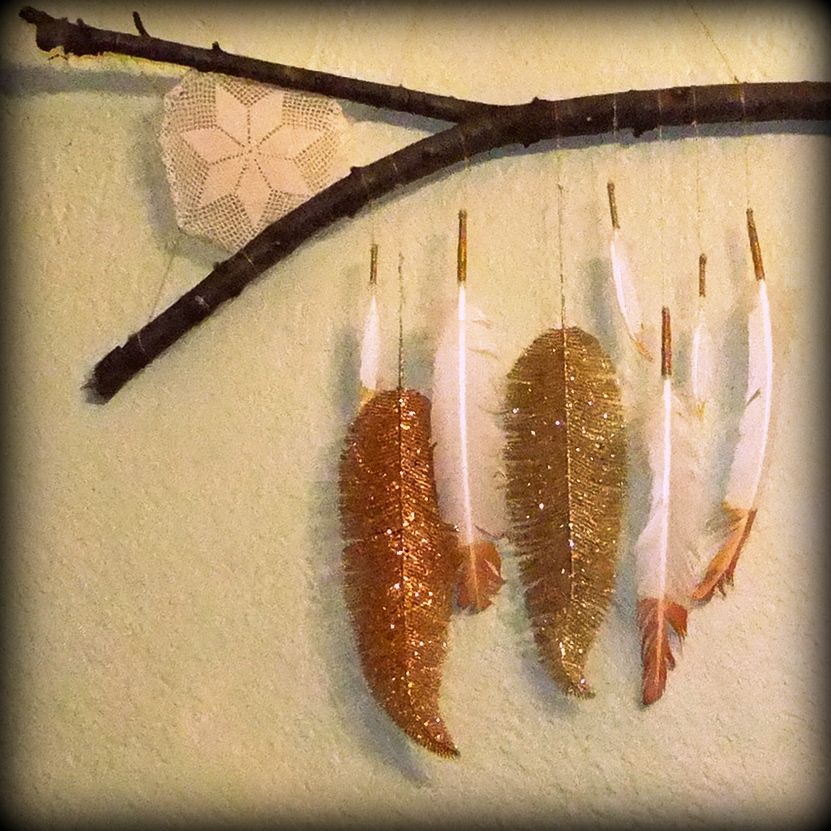 xo,
megan bird