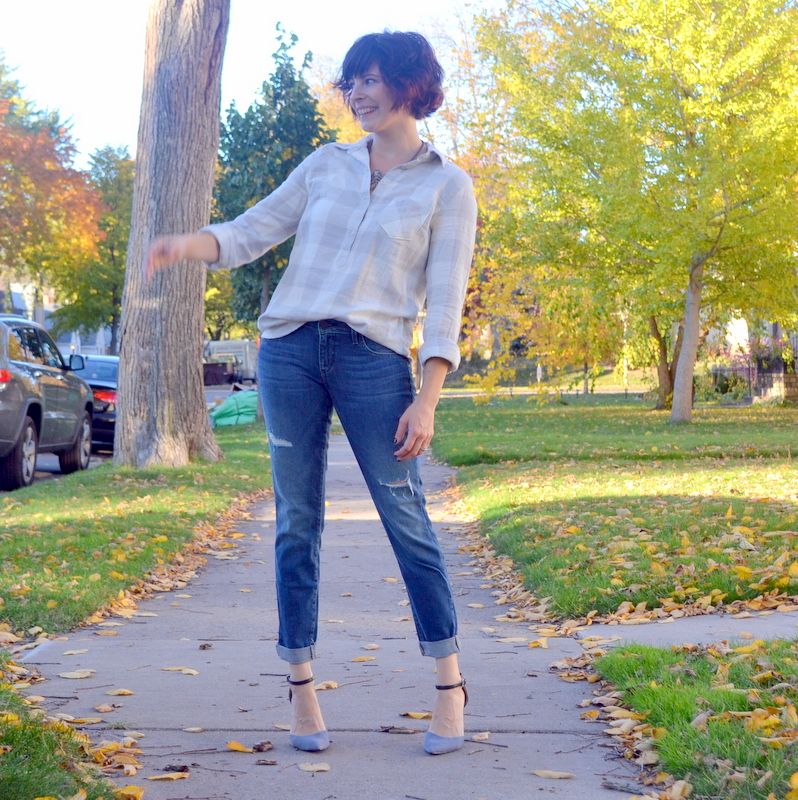 (That awkward wave to a neighbor while taking outfit photos.)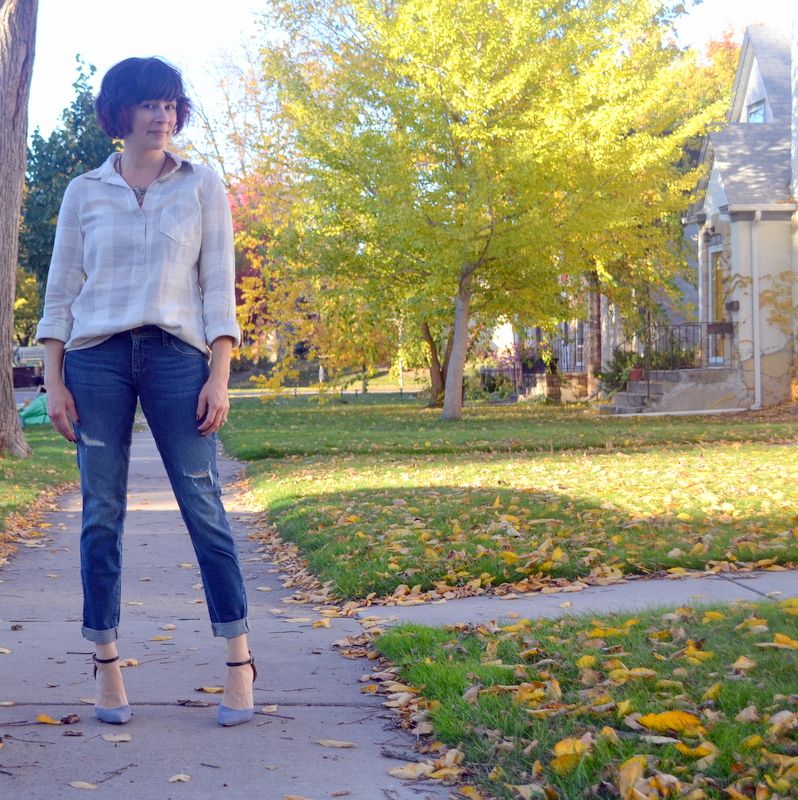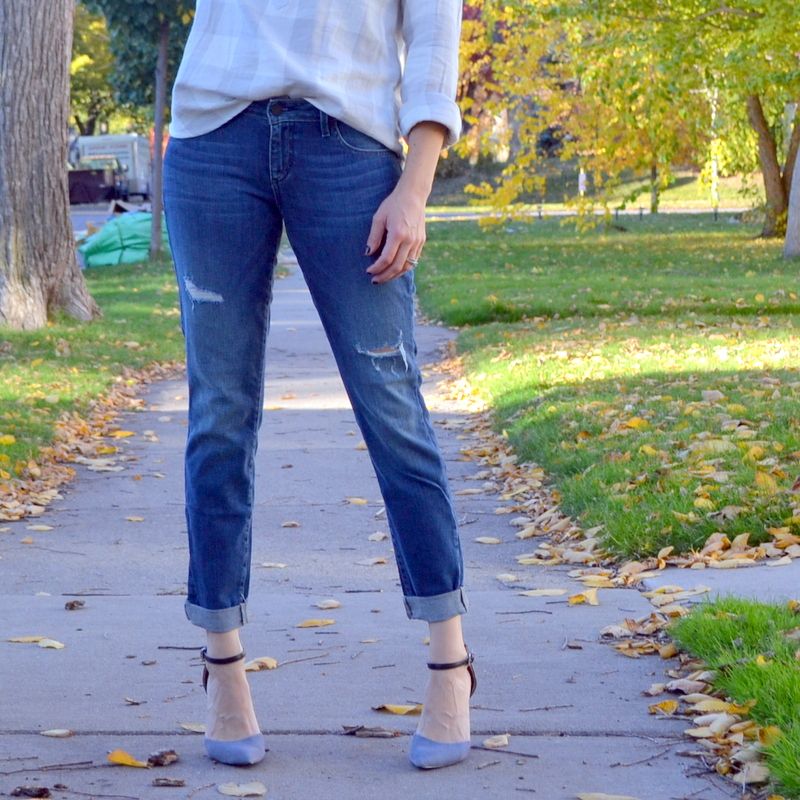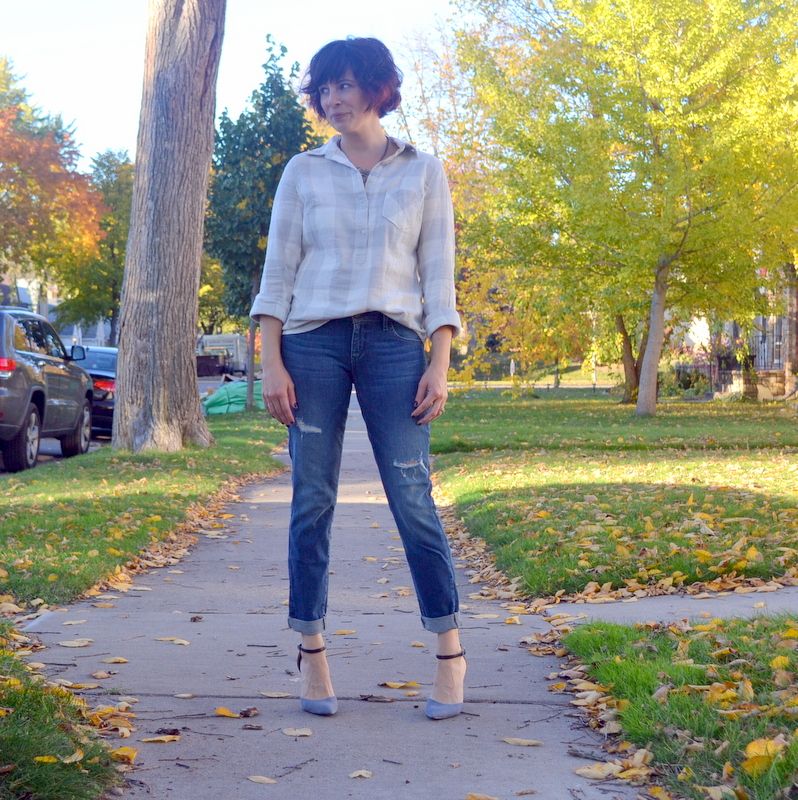 jeans~ b. (a resale shop)
Things I am loving this lately:
~ Shopping followed by happy hour with my fellow bird and two other blogger friends (or friends that just happen to be bloggers), Beth and Erin!
~ The two new-to-me pairs of boots I bought last night (even after Erin, ever so subtly, suggested that, perhaps, I might not need two more pairs of boots!)
~ The cutest new-to-me hat I bought last night after Megan tried it on and I told her, if she did not buy it, that I would. And then she gave it to me to buy even though she really did want it!
~ Coffee. I have not been sleeping much at all this week, so coffee has been my best friend in the mornings.
~ I know it's boring to discuss weather, but ours has been seriously amazing here in Minnesota. We have been having a perfect fall! Warm temps and gorgeous colors. I love it and have been savoring every moment.
~We have two Halloween parties coming up this weekend and I am excited to see the kids in their costumes!
~ We are also having family photos taken this weekend. It should be fun and I am excited to see how they turn out!
~ This song. Such a good cover. Billie Joe and Norah sound amazing together (even if she does spell her name incorrectly.) I'm excited to hear more from them. Oh, and this song, too. I'm really loving the entire Hozier album right now.
~ Did I mention coffee???
What are you loving today?