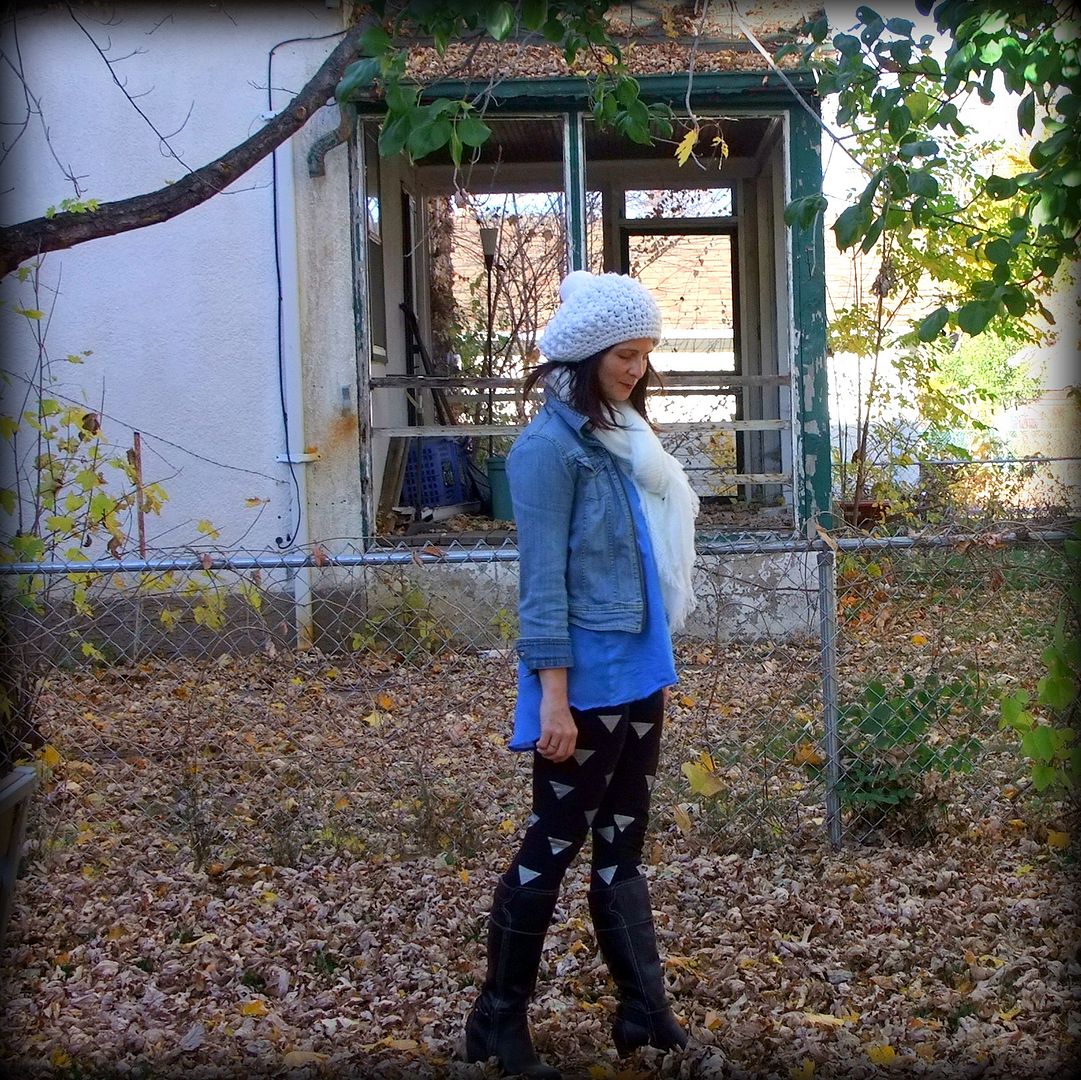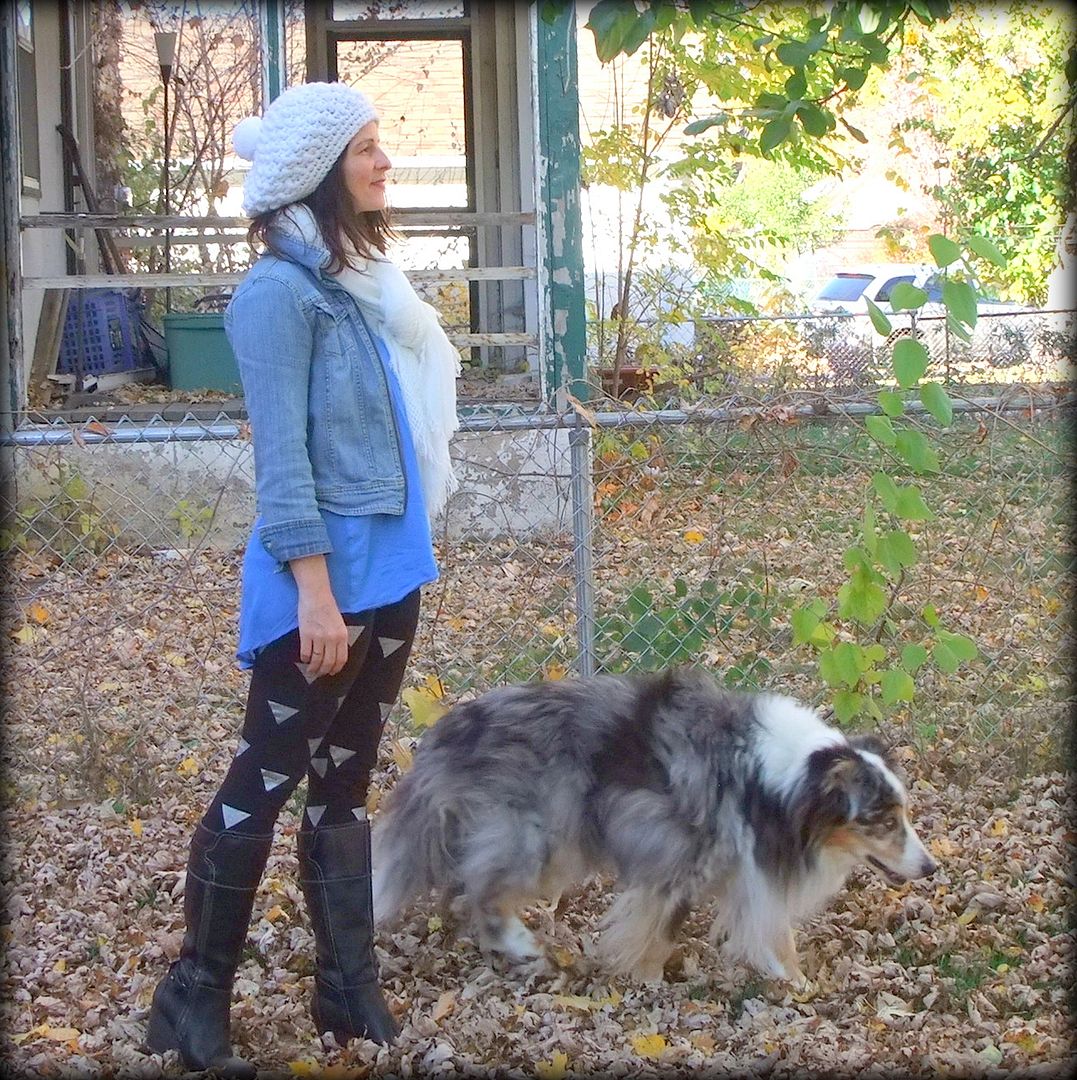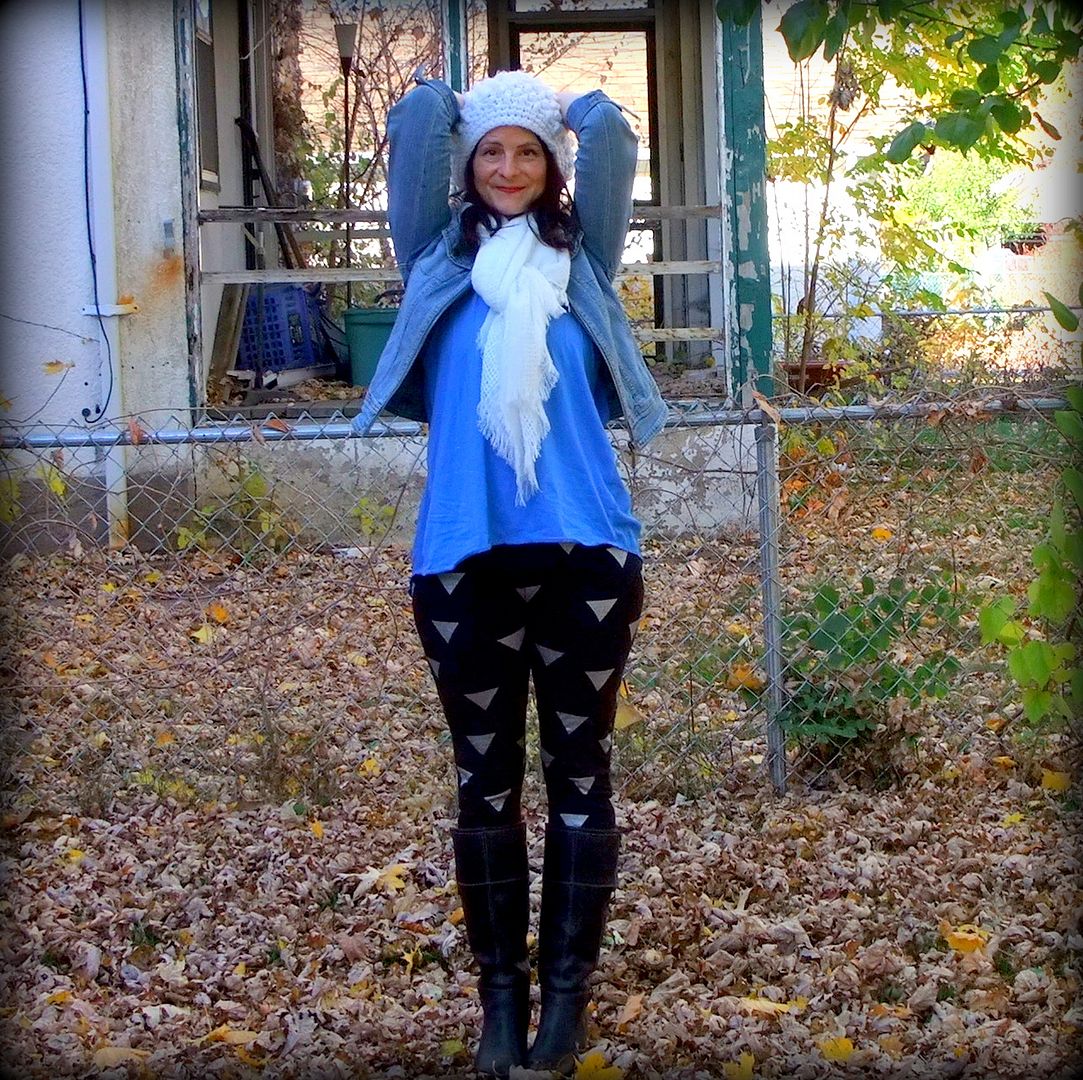 tank, coat, scarf, hat ~ thrifted
A list of the little things that have made me happy lately:
~ My son holding my hand without me asking.
~ Finally having the motivation to clean my basement.
~ Meeting new blog friends (or as I like to call them, friends) like Lauren and Ralph.
~ Having someone trust me enough to ask for, and accept my advice.
~ Getting a complimentary free night's stay at the hotel next to my work.
~ Especially right after my kids told me they would love to stay overnight in a hotel.
~ Letting my kids climb the apple tree even though the sign told them not to.
~ Fresh apples.
~ Friends who know what your life is like.
~ Friends who don't yet (but some day will).
~ My sisters' emails.
I could go on, but I'd rather stop now and hear yours...
xo,
megan bird