the inspiration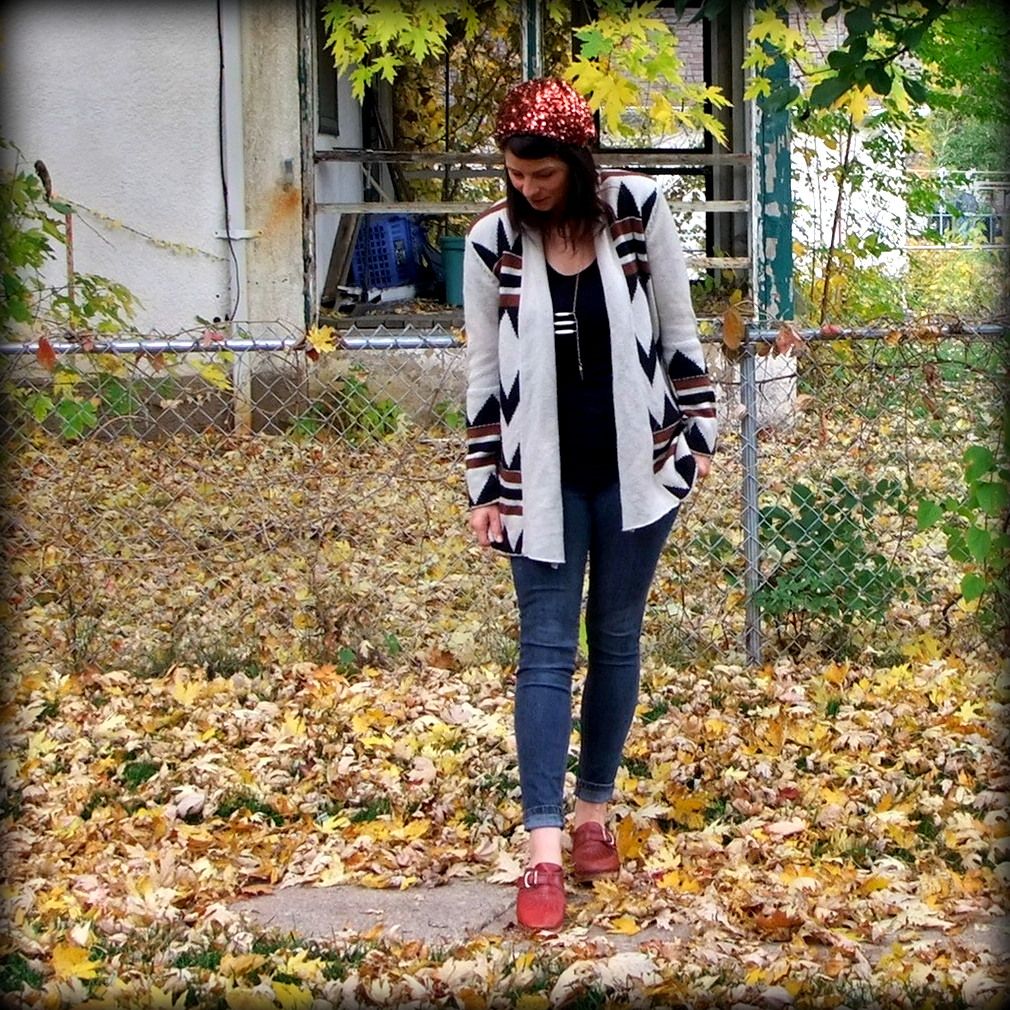 sweater ~ b. (a resale shop)
necklace ~ Buffalo Exchange
nora bird
We had a little contest over our long weekend. There isn't much shopping in the small city we stayed in, but there is a Family Dollar right next door to the condo. Armed with $5, we each walked to the store and picked out what we thought was the best bang for our buck. (See our picks and vote
here
.) So far, Henry is in the lead, mainly because one of his items was a whoopee cushion.
That night, as I was getting ready for bed, I happened to move my pillow. As the pillow went falling to the ground, I spotted the whoopee cushion underneath it. Henry was trying to get me. So what did I do? I snuck into their room and put the full cushion underneath a towel right next to Eva's side of the bed (thinking Henry would be exiting the bed on that side). It would make for a funny prank when he woke up the next morning....
Except instead of Henry waking up the next morning, Eva woke up in the middle of the night, a little scared because she was in a new place. She ran into our room ~ missing the whoopee cushion ~ where I calmed her down a little. And then she ran back to her room, only to step straight on the thing...scaring her all over again.
#momfail
xoxo,
megan bird
For next week's inspiration picture and how to play along, click
here
.