the inspiration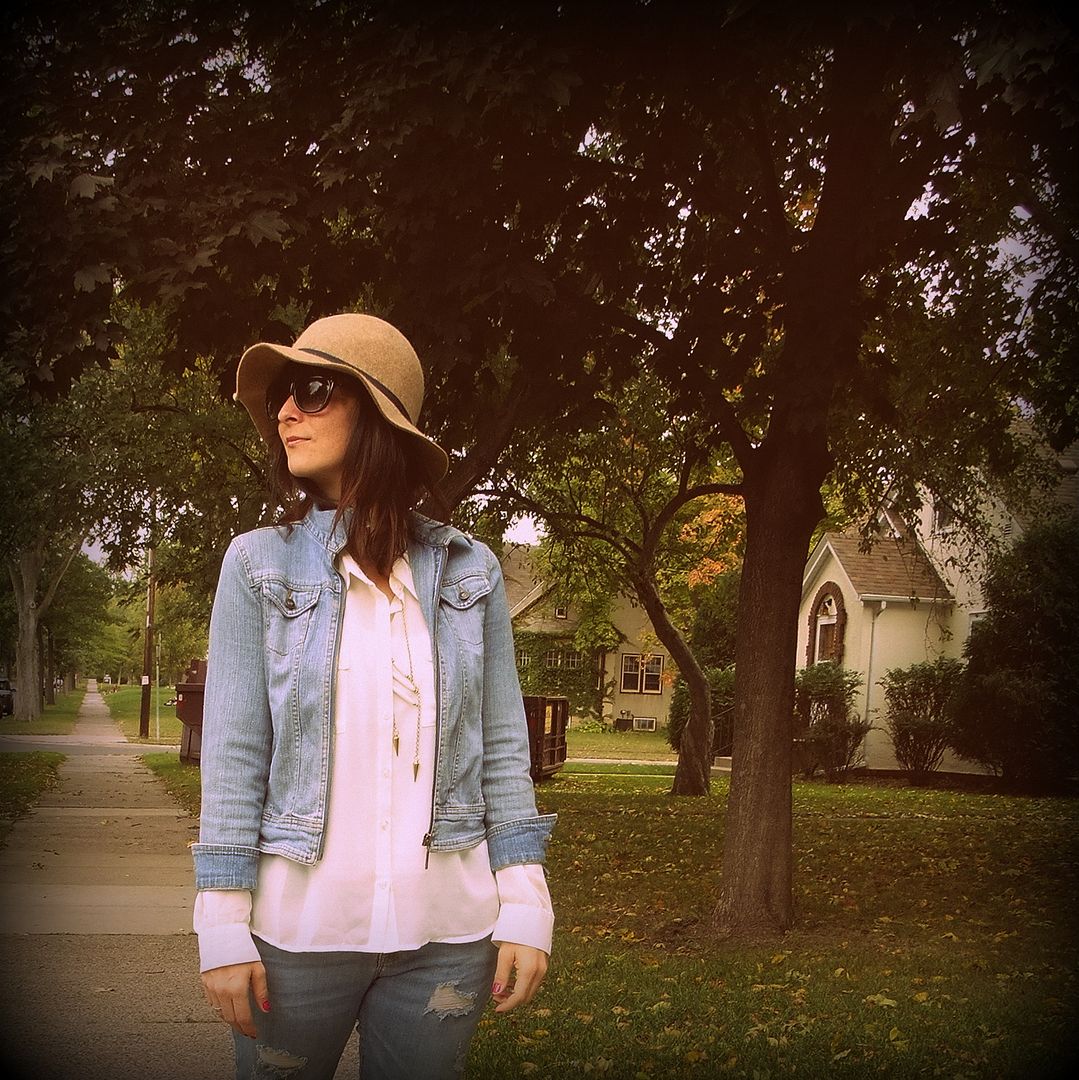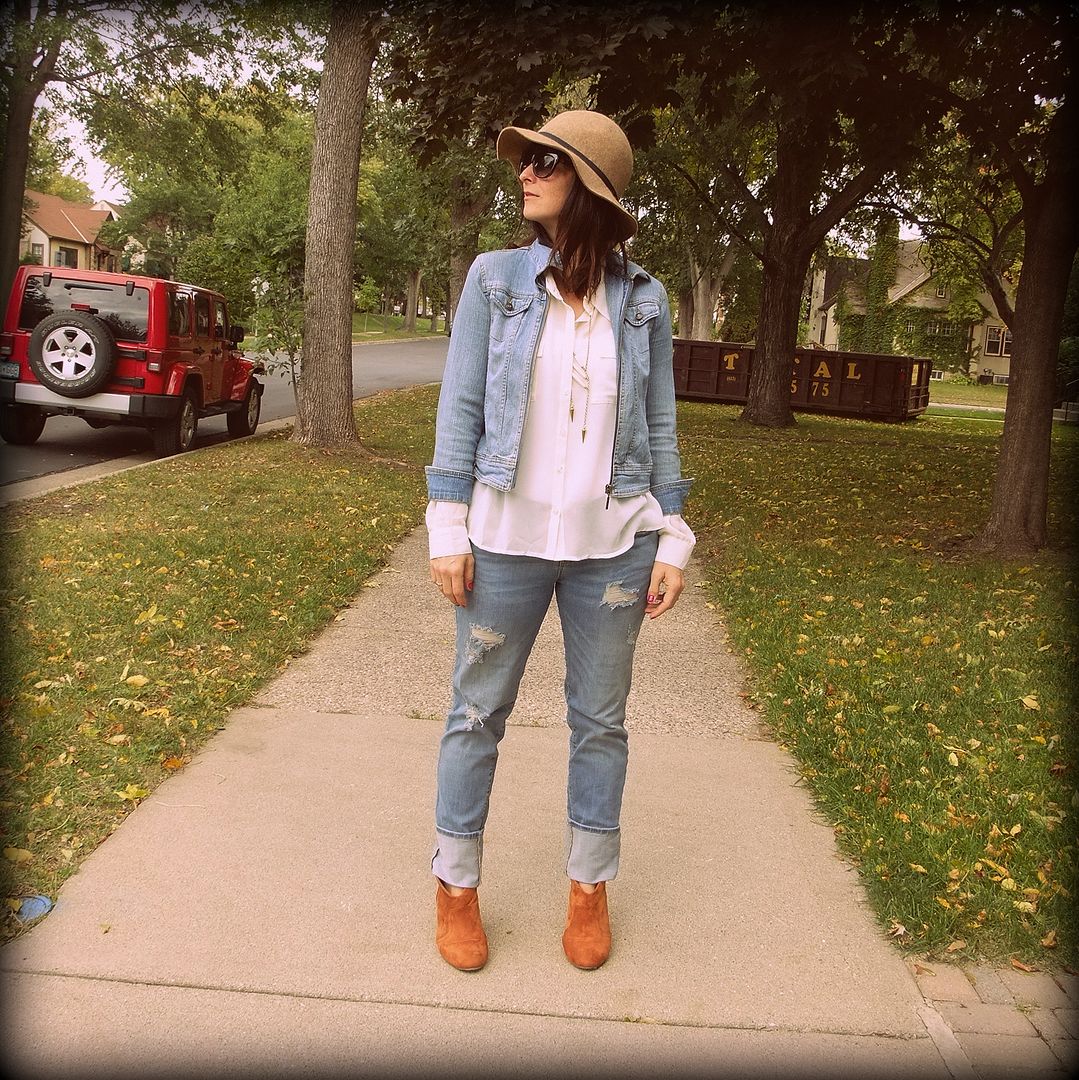 jeans, jacket, booties ~ thrifted
necklace ~ Buffalo Exchange
nora bird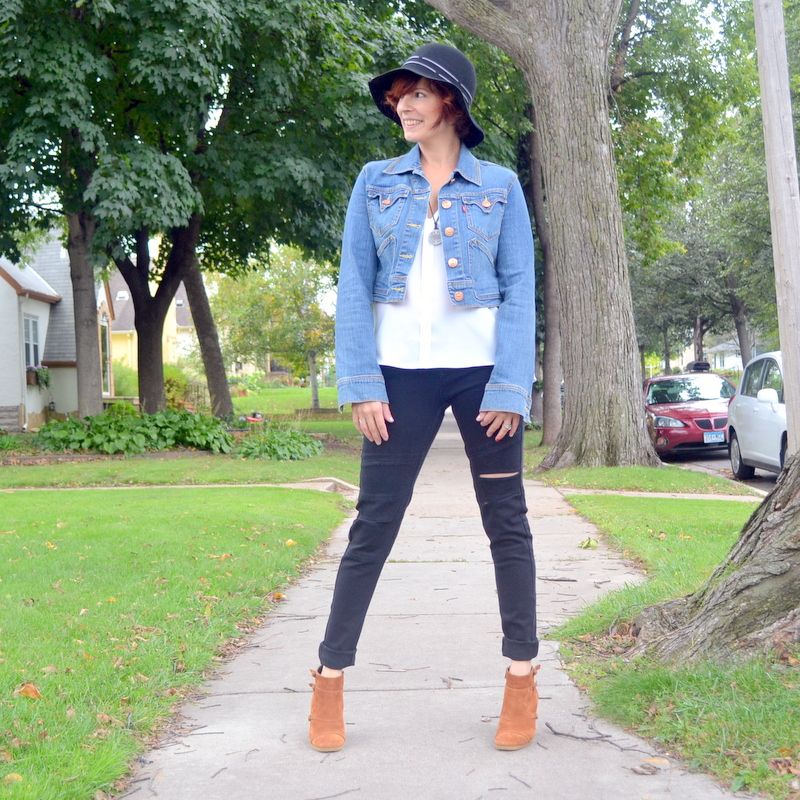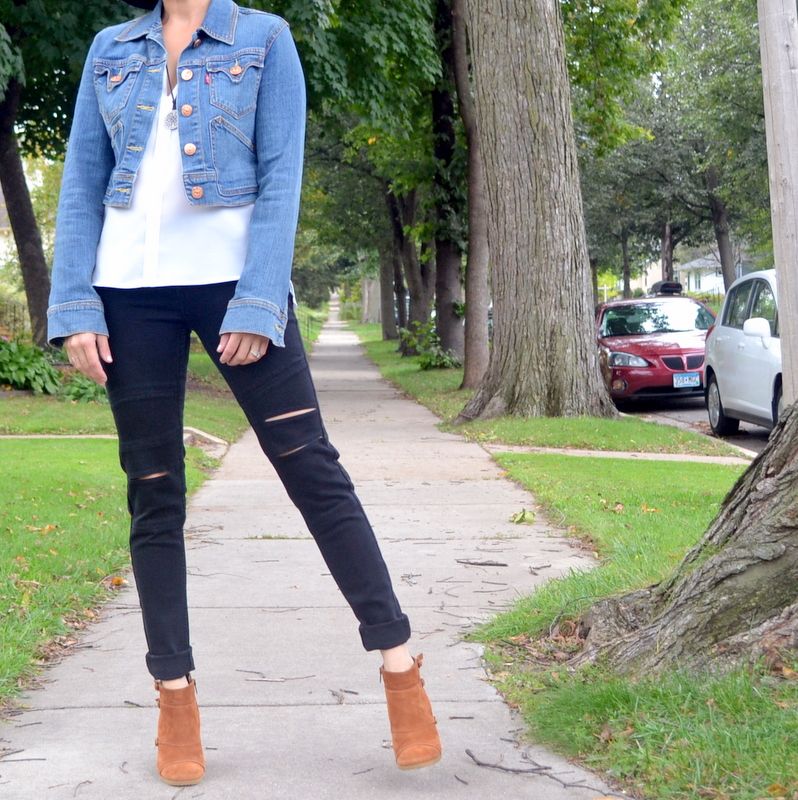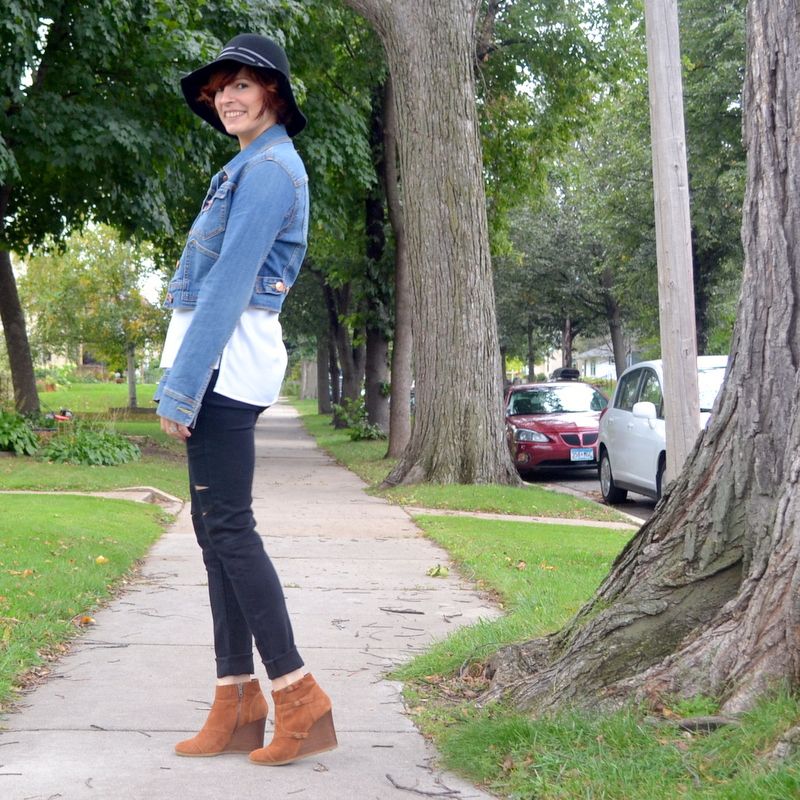 booties ~ J. Crew via Second Debut
Chris and I went to San Francisco last week. He went for a work conference and I tagged along. Most days he was in conferences all day, and I was on my own. But we would wake up early in the mornings and just walk through the city exploring. I would shop and explore on my own while he was in conferences, and then we were lucky enough to have evenings together.
So again, we would just leave our hotel with maybe one destination in mind, and walk all over, exploring the city.
Every day, without fail, at 5:30, we would call the kids to sing our goodnight song to them. Regardless of where we were, and regardless of who was around, we did it every night. We were the crazy people, singing Gilly Goodnight into my phone on the corner of Haight and Ashbury, or in front of the painted ladies, or even on the BART train. But my mom told me they wouldn't go to sleep until we sang to them, so it made it all worth it.
Thanks, Nora, for taking over the blog last week. You did a fabulous job, and it was a nice little break for me. I'm happy to be back and can't wait to catch up on blogs this week!
xoxo,
megan bird
For next week's inspiration, and to learn how to play along, click
here
.