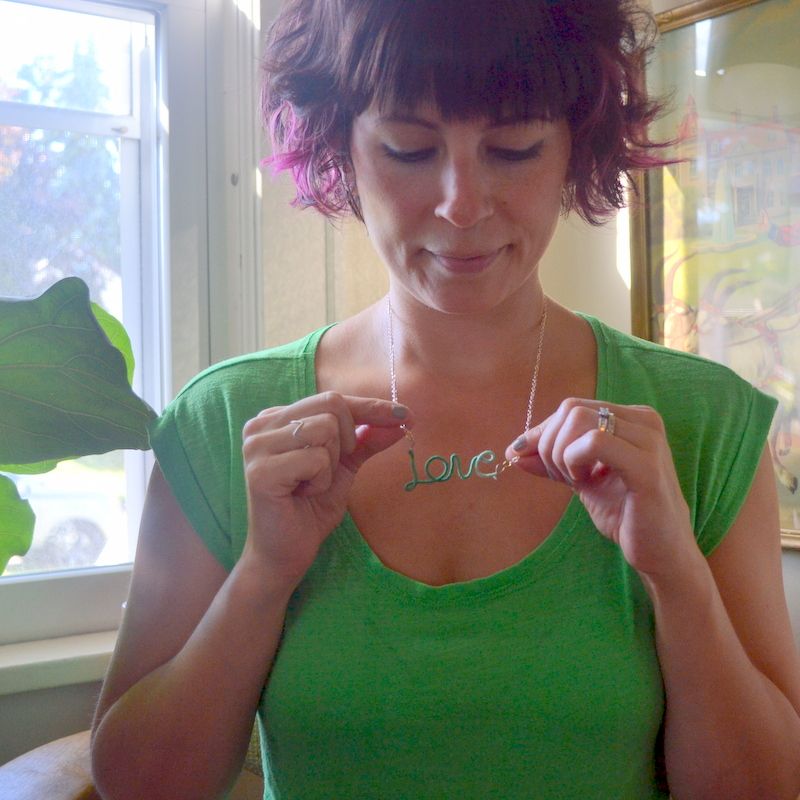 Sometimes, when you have a blog with two writers and you happen to be the least responsible and most absentminded of said writers, it's possible that you might forget that you are supposed to have a DIY post ready on Wednesday. Just a hypothetical, of course. You might become suddenly frantic on a Tuesday afternoon and think to yourself, "Oh, shoot <insert harsher word here>, I am a complete idiot and totally forgot to do a DIY this week!" Then you might apologize for calling yourself an idiot, because that's just not very nice, and begin racking your brain for a quick and easy DIY. Again, totally theoretical. You then might remember a necklace that you happened to make a few weeks ago and, while it totally wasn't your idea, technically you did do it yourself! Let's just say at that point you are desperate and take a few quick photos of said necklace to post on your blog, explain the forgetful chain of events, link to the original blog post where you found the idea, and call it a day!
Well, it is a really cute necklace! And it's seriously way better than anything I could have come up with on my own, especially on such short notice. So, please forgive me for being scatterbrained and check out
this post
to find out how to make your very own super cute, thread-wrapped 'love' necklace!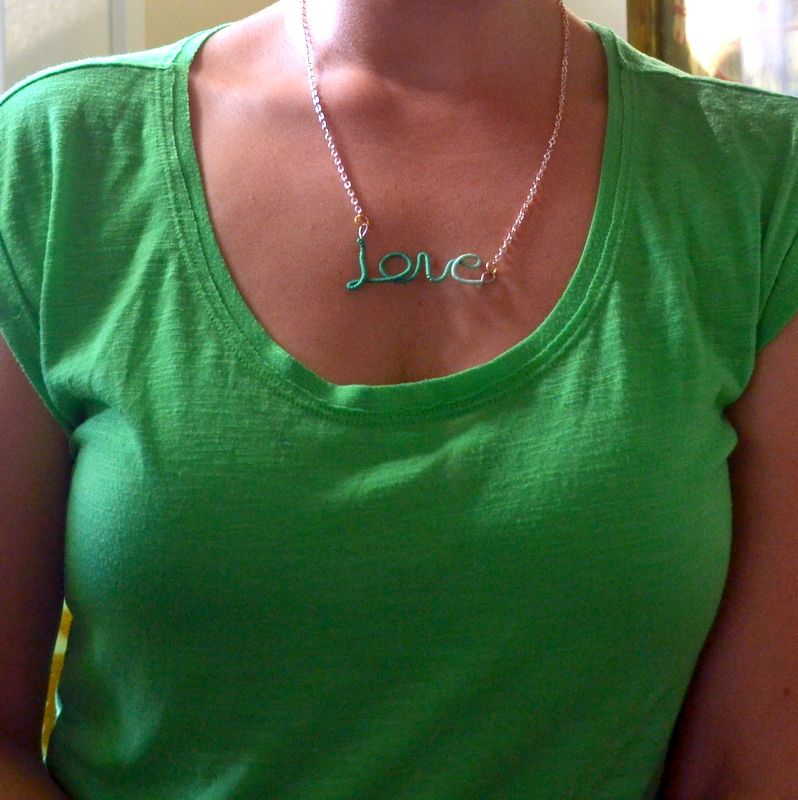 xoxo, nora bird