I have never been a 'decorate on holidays other than Christmas' sort of person. Frankly, I don't have enough storage space to house so many decorations. OK, I do, but I choose to save that space for shoes instead. But, I figured that Halloween is one occasion where people do actually come to our door, so I thought that at the very least, we could have something hanging on the front door. That, plus candy....and good candy, too...not that junk mix of Double Bubble and tiny Dums Dums, or dare I say, raisins!! So yes, good candy and a super easy Halloween dream catcher. You can have one too, in just a few (super) easy steps.
Here's what you need: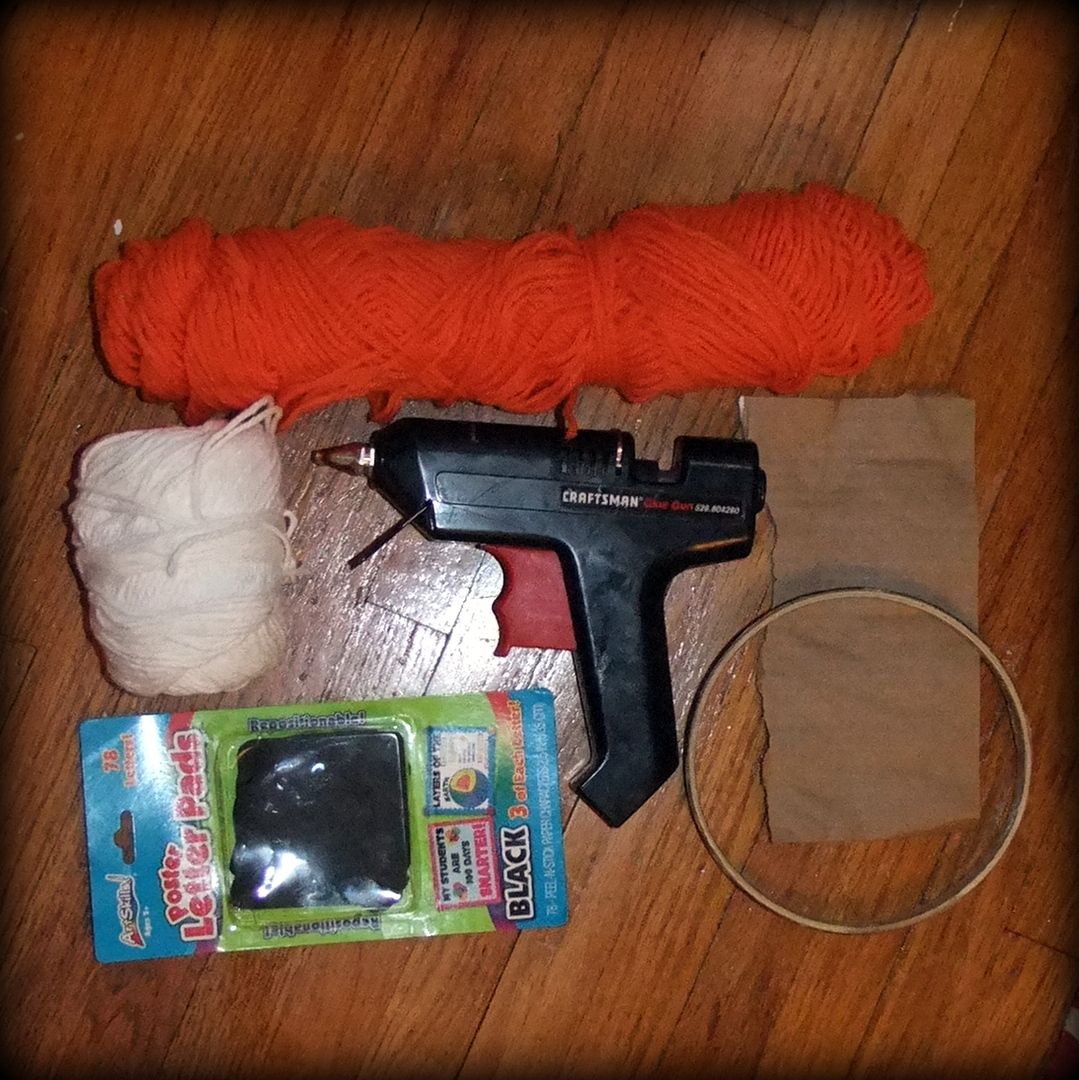 ~ orange and white yarn
~ embroidery hoop
~ cardboard (for backing)
~ poster letters
~ hot glue gun
And here's what you do:
1. Wrap the white yarn around the embroidery hoop, making it resemble a spider web...or something vaguely like one.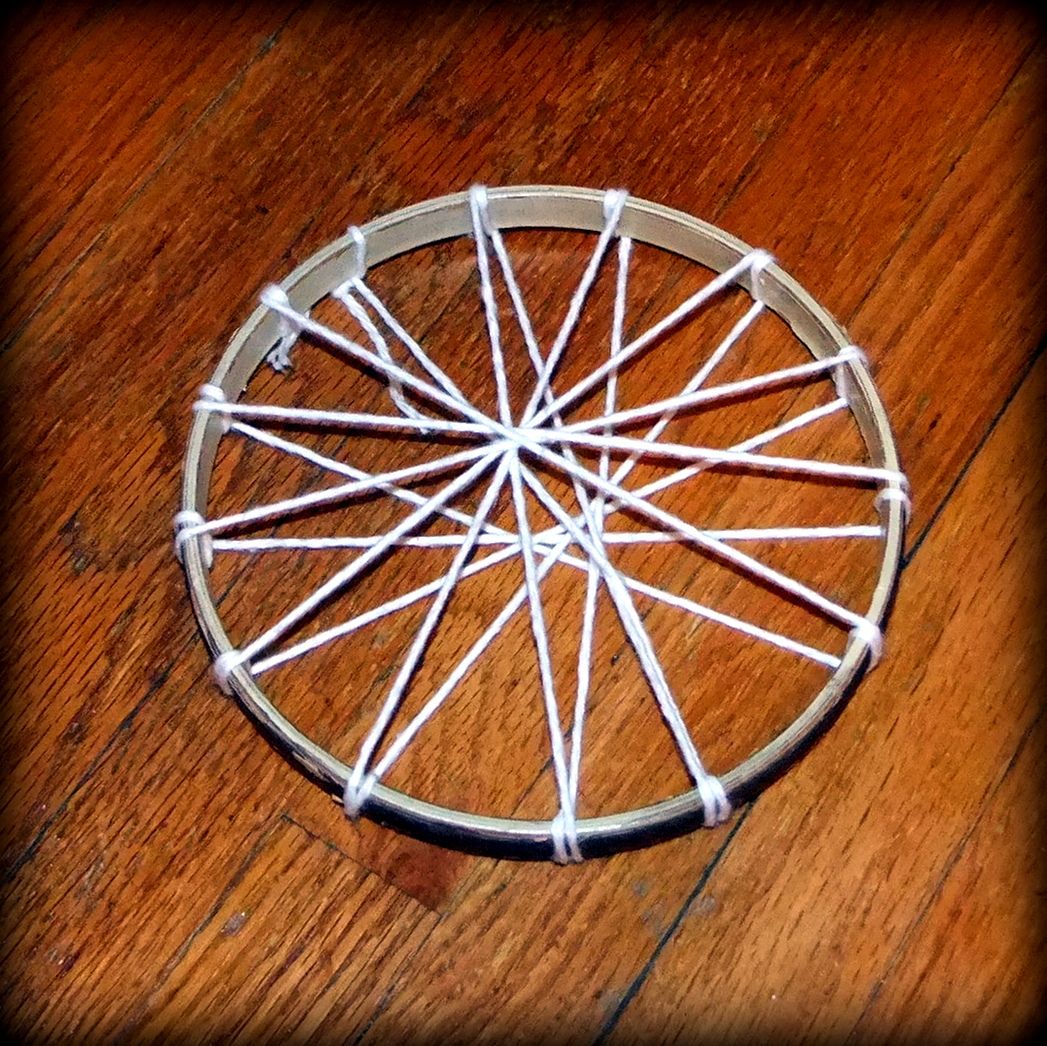 2. Cut a very long piece of orange yarn (long enough to wrap the entire hoop).
3. Tie off the yarn at the top of the hoop.
4. Turn on a two-hour episode of The Voice, and start wrapping the yarn around the hoop, hot gluing as you go to make it stay in place.
5. Glue the word "BOO" to the cardboard.
6. Cut the cardboard to fit. As sloppily as you can, because wow that guy on The Voice has a really great voice and you're not paying any attention to what you're cutting.
7. Unplug the glue gun because wow that woman on The Voice has a really great voice and you're not paying any attention and glue is melting all over your bedroom floor.
8. Pause The Voice and finish your project!
9. Hang it on your front door.
10. Buy a new bag of Halloween candy because, who are you kidding, you ate it all already. (That wouldn't have happened if you had bought raisins.)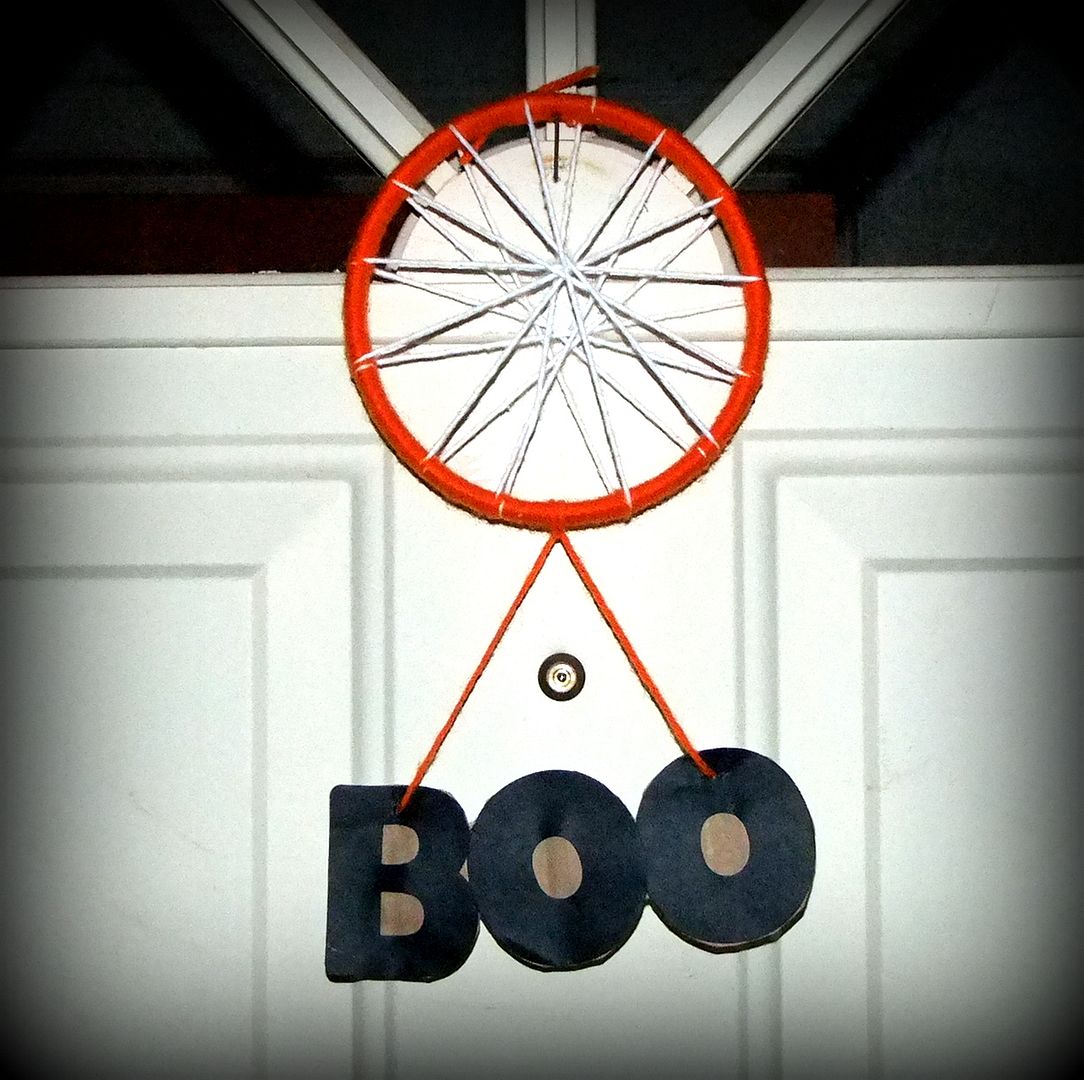 BOO!
xo,
megan bird