Hey! Happy October! The leaves are changing, there is a pleasant crispness in the air, and Minnesota is pretty much drenched in fall. Today's DIY is perfect for sharing today. I saw this little pack of colorful burlap leaves when I was last at Michael's and I grabbed them without knowing what I would eventually do with them. The rest of the materials I already had in my stash of DIY supplies and the idea sort of came together while staring at my crafting shelves. It is a super quick and easy DIY and I love how it turned out. I hope you do, too!
Here's what you'll need: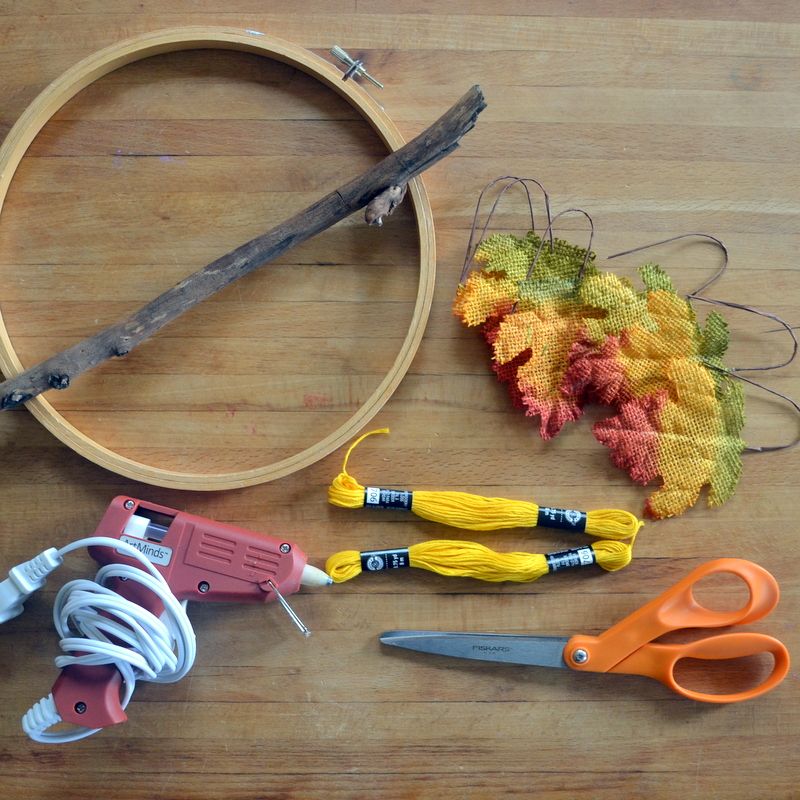 ~ embroidery hoop
~ embroidery thread
~ one stick
~ burlap leaves
~ scissors
~ hot glue gun
I started by wrapping the stick with the embroidery floss. Once it was wrapped to my liking, I hot glued each end of the thread down and then hot glued the stick to the embroidery hoop. After that, I simply tied a piece of thread to each burlap leaf and hung them from the stick. And that's it! Easy as pie. And now you have a cute wall hanging, perfect for the season!
Have a great day!
xoxo, nora bird