I haven't done a baby bird.i.y for a while! Since I had no other DIY ideas for this week and the kids and I were going to decorate trick-or-treating totes anyway, I thought I might as well feature those! This is a really fun DIY to do with kids of any age. And the totes don't even have to be for trick-or-treating. They could really be decorated and used for any reason which you would use a tote. With Halloween just around the corner, the kids decorated their totes with some spooky googly eyes, skulls, and skeletons! Just for reference, Mimi, age 4, had a lot of fun with this one and Ben, age 2, needed a bit of help!
Here's what you'll need: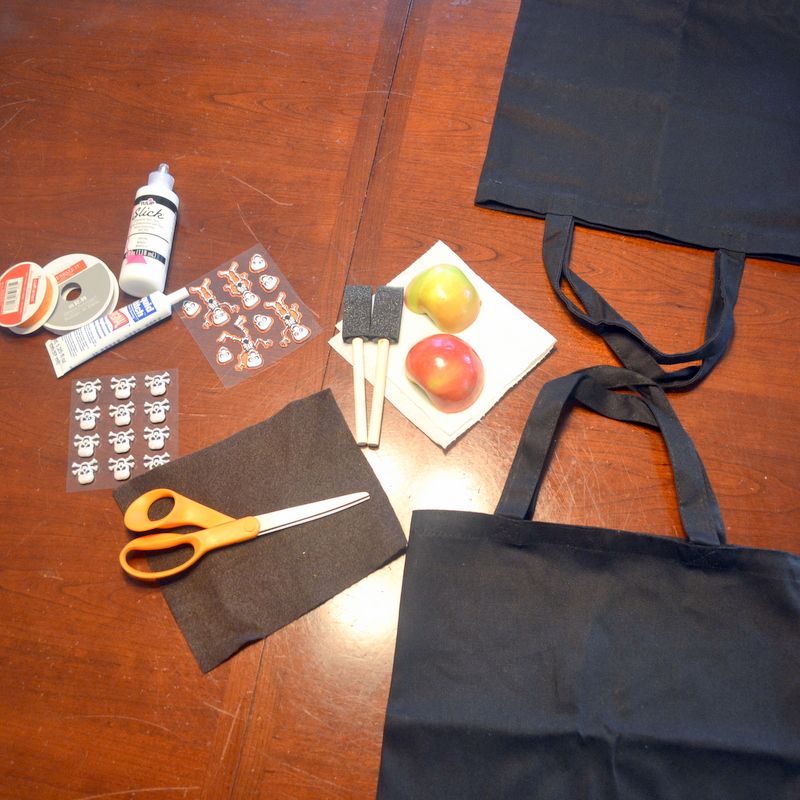 ~ Black canvas tote bag
~ Apple
~ Sponge brush
~ White fabric paint
~ Fabric glue
~ Scissors
~ Black felt
~ Stickers and ribbon (optional)
Instructions:
1. Cut the apple in half, remove the seeds, and place it cut side down on a paper towel to remove any excess moisture.
2. Place a piece of paper inside the tote to avoid paint soaking through.
3. Paint the cut side of the apple with the fabric paint using the sponge brush. Press the apple onto the bag, as you would a stamp, using firm pressure. Remove the apple and touch up any spots that were missed using the brush.
4. Continue to stamp as many pairs of eyes as you like! Let dry according to the instructions on the paint bottle.
5. Cut out small circles of felt for the pupils and glue to the dry apple prints with fabric glue.
6. Decorate the rest of the bag with ribbons or stickers if you like!
7. Go trick-or-treating with your new bag!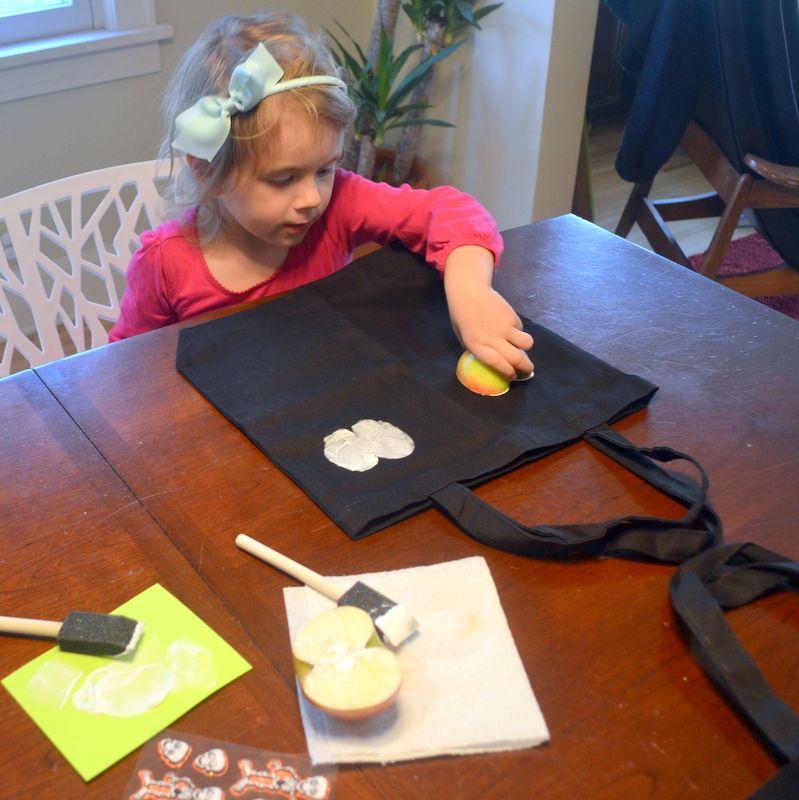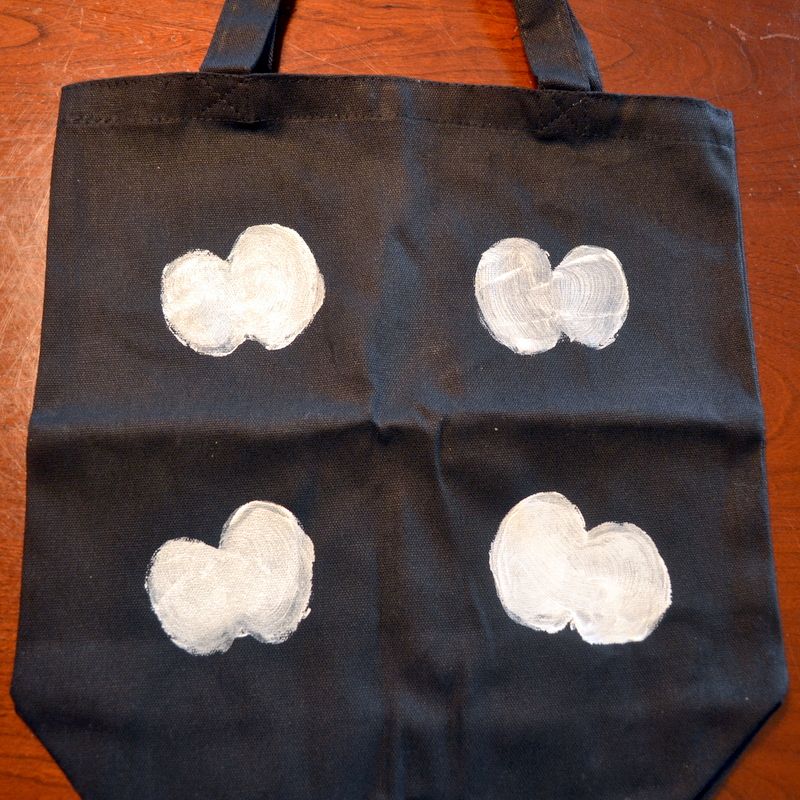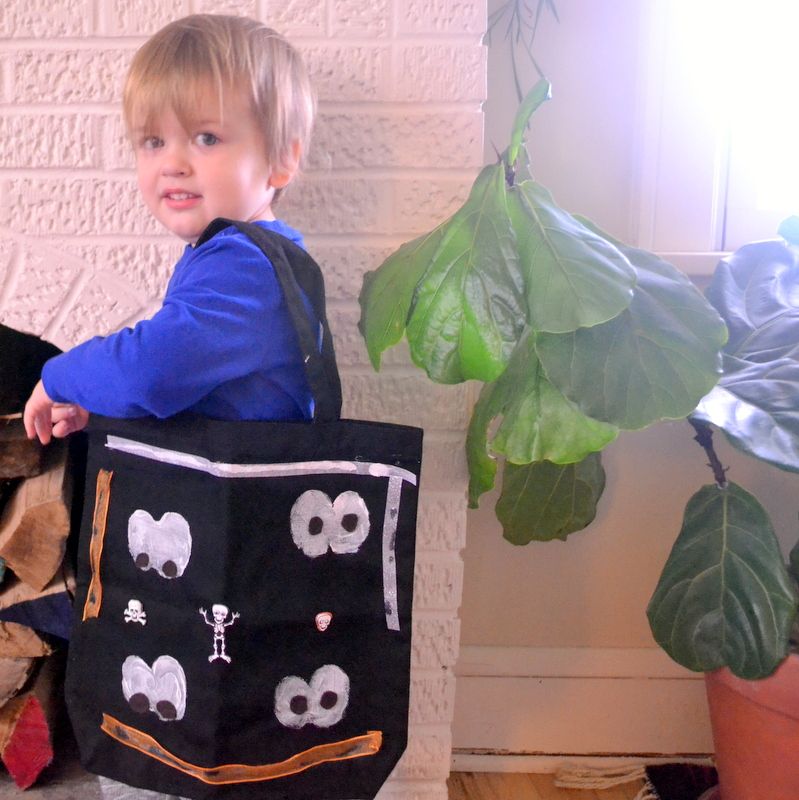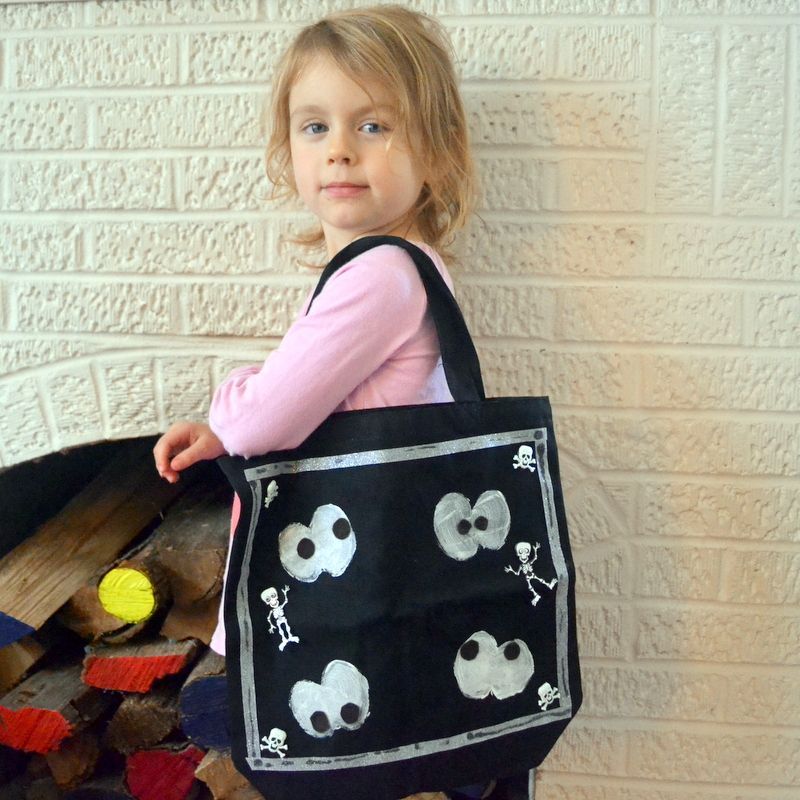 Trick or Treat!
xoxo, nora bird