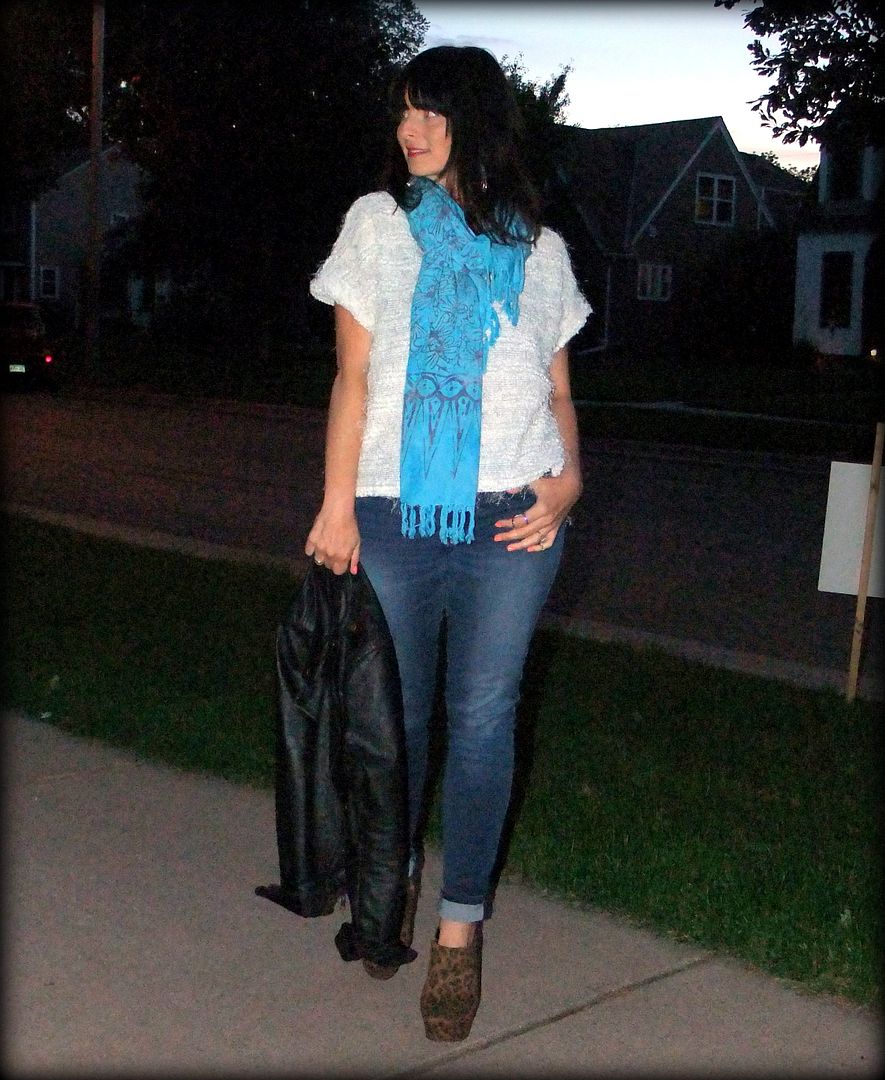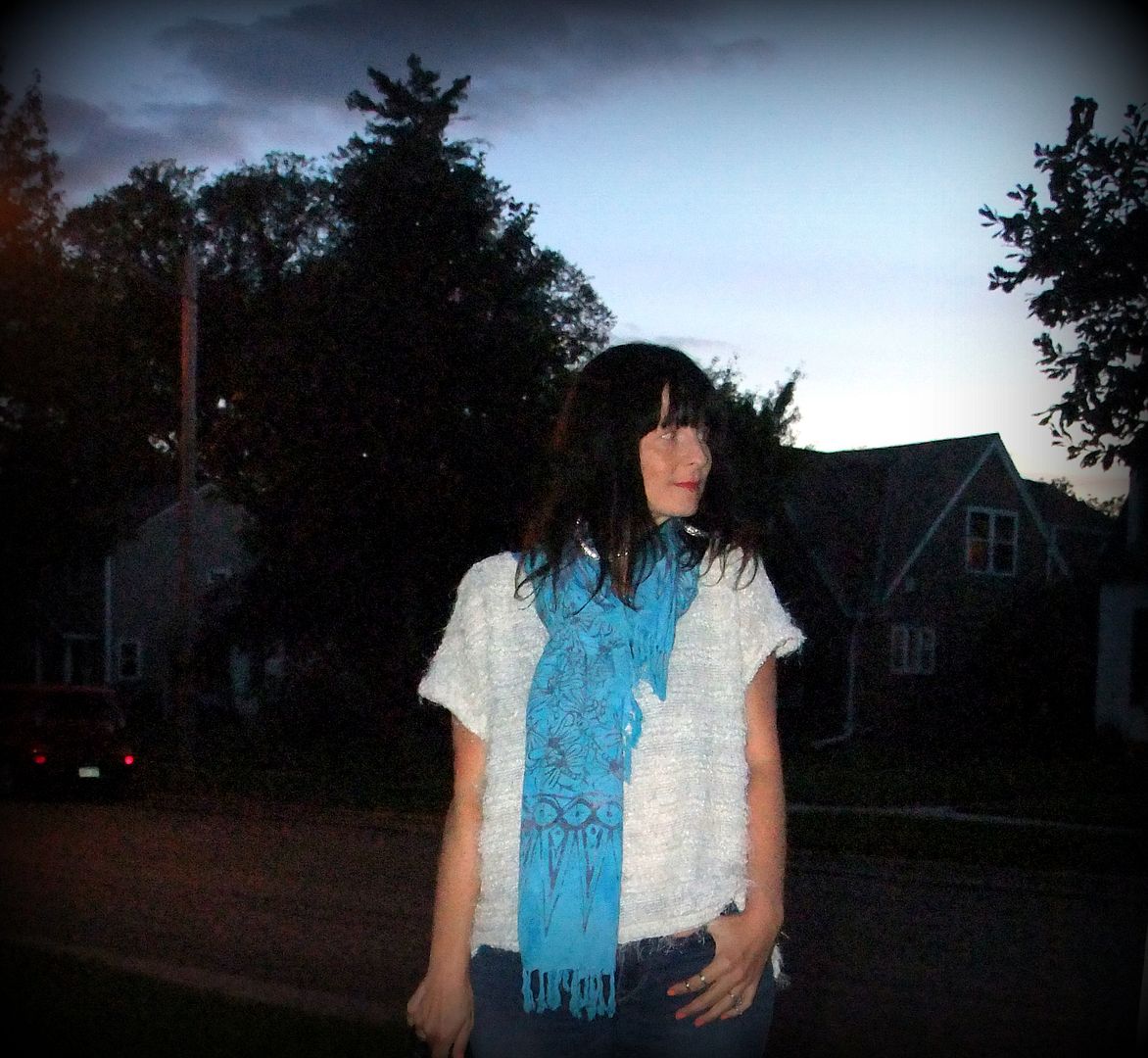 sweater, jeans ~ thrifted
Sometimes I see things at thrift stores that I buy solely to resell on Ebay. I just can't pass up a truly good deal. Mostly if it's a good deal and something that I love and fits me, I will just buy it for myself. But many times I find a perfect pair of vintage cowboy boots that are not my size (or any of my sisters' or mom's sizes), and I just can't stop thinking about what a waste it is if no one were to buy them (yes, I get sentimental about boots). So I buy them.
The problem, though, is that I then get lazy. And I end up with a pile of really great vintage boots in my basement that don't fit me or my sisters or mom, and every time I see them, I think, "this week I will just sit down and post these all to Ebay." And then I walk away and forget about them...until the next time I see them.
So my vow, on this blog, in front of you all, is that I will list all the boots I own, but can't wear, on Ebay before the end of October. That gives me ample time. I can't lie to you guys, so now I have to do it!! (And if you're on the hunt for cute vintage cowboy boots, let me know!)
xo,
megan bird