the inspiration
megan bird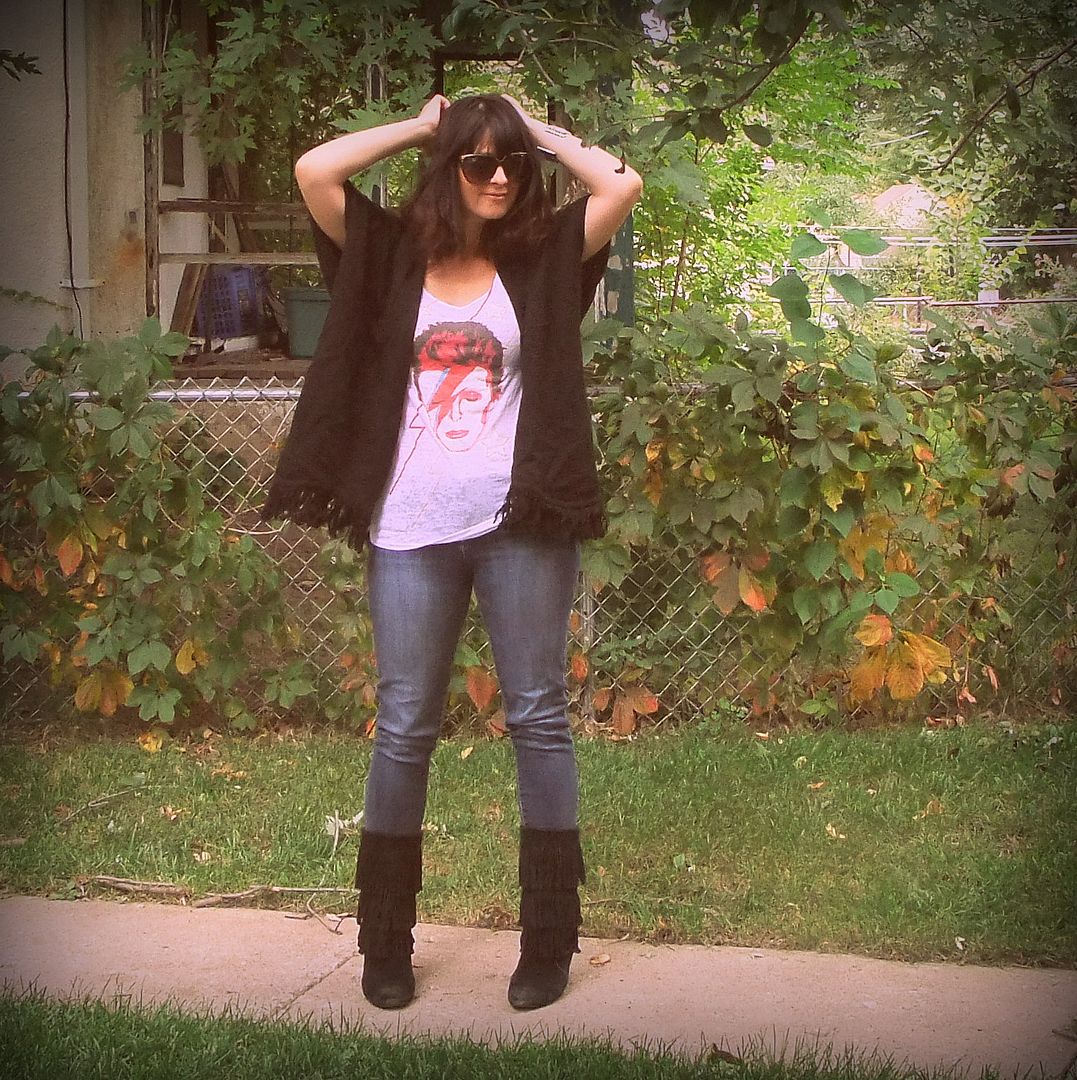 tee, jeans, sunglasses ~ thrifted
shoes ~ garage sale
sweater ~ Marshalls
nora bird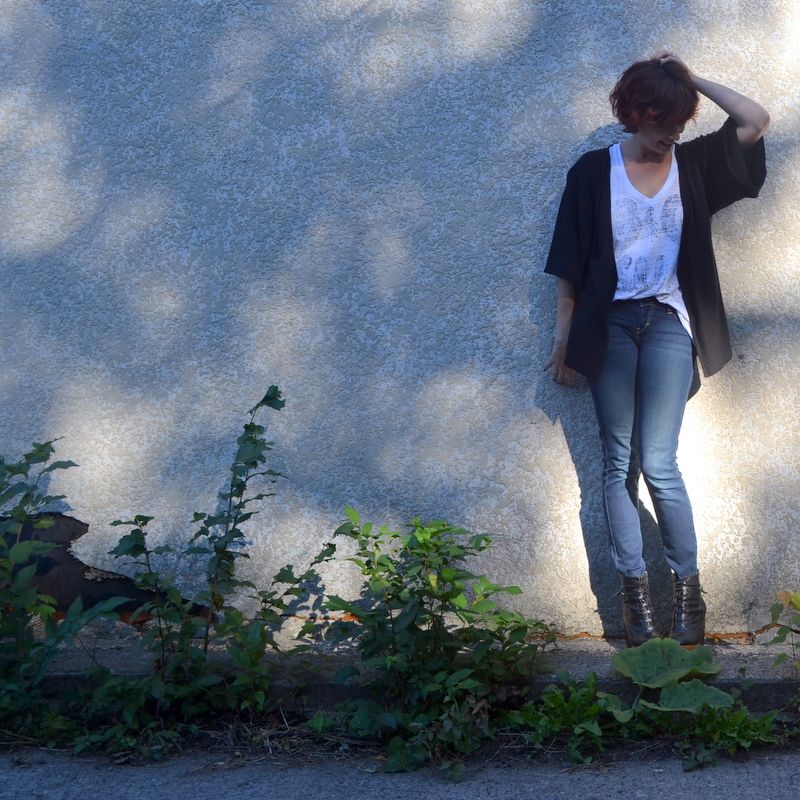 booties ~ The Closet Trading Co.
This weekend we went camping. We have a regular campground that we like to go to...it's close, it's gorgeous, it has hiking paths, and a gorgeous waterfall. The falls are huge...there are probably three or four tiers, and every time we go camping there, we see people walking behind or across some of the bigger tiers of the waterfall. Chris once brought the kids to one of the tiers, and they started to venture into the water only to find that the current was way too strong, so they quickly turned back.
Unfortunately, another camper didn't have such good fate this weekend. As we were at the falls, we noticed a girl, maybe 20 at the oldest, seemingly stuck on the top tier of the falls. She was dangerously close to falling down the falls. And let me tell you, it was one of the taller tiers, with powerful water, and huge jagged rocks all down the falls. I can't imagine how terrified she was.
Her friends were trying to find branches long enough to reach out to her, with no luck. We all wanted to help, but for anyone else to venture out to where she was would have been unsafe. I finally said to Chris that I didn't want to stay any longer because I was afraid she would fall and I didn't want the kids to be traumatized by seeing that, because a fall would have meant likely death. So we began to walk away, and felt a bit of relief as we saw the ranger driving up the hiking path.
That relief didn't last long as about 30 minutes later, we saw a medivac flying over our campsite. I was so worried for this poor girl, thinking that she came here to have a fun weekend, and now who knows what happened to her because of one stupid move.
I wasn't able to stop thinking about her, and I finally flagged down a ranger and asked him if he knew what happened. Luckily for her, they were able to get her out of the water safely, and she was being treated for mild hypothermia. Still not a great thing, but considering the other scenarios, I was happy to hear she would be ok!
Did you have any adventures this weekend?
xoxo,
megan bird