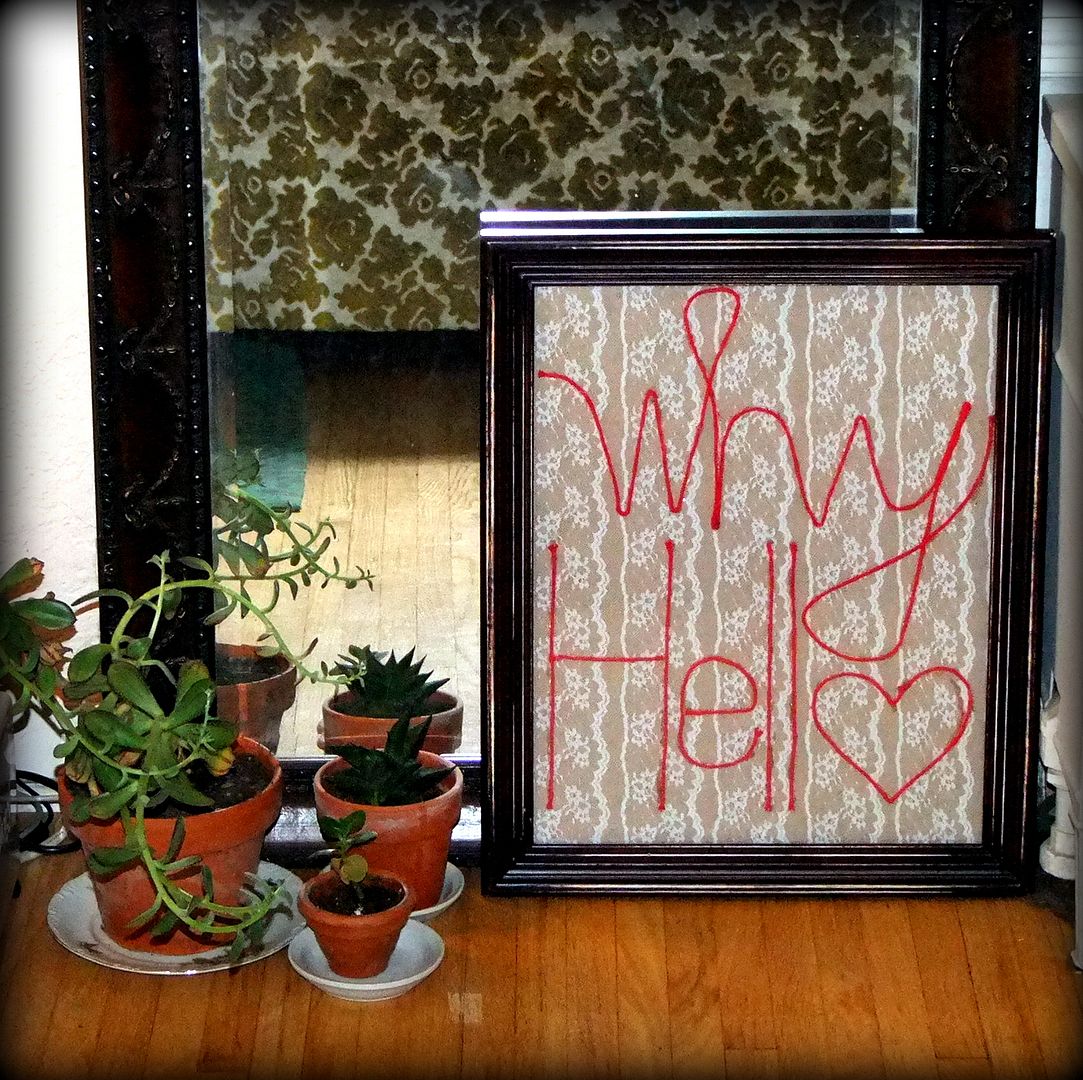 Tuesday came early this week, and I realized I hadn't done a DIY yet. I emailed my sisters asking for ideas, got one good one (dixie cup lights) and one sarcastic one (hand print turkey). Not feeling the patience for dixie cup lights (maybe soon), and not quite feeling in the mood for Thanksgiving quite yet, I racked my brain for yet another yarn DIY. Glitter tasseled projects filled my head, until I thought of all the glitter that would be all over my house, and then somehow, this idea popped into my head. As we had just cleaned out our storage room, I knew I already had lace and an old frame. And of course, for a non-knitter, I have a huge abundance of yarn.
And that's what you need, lace, a frame, yarn, and a hot glue gun.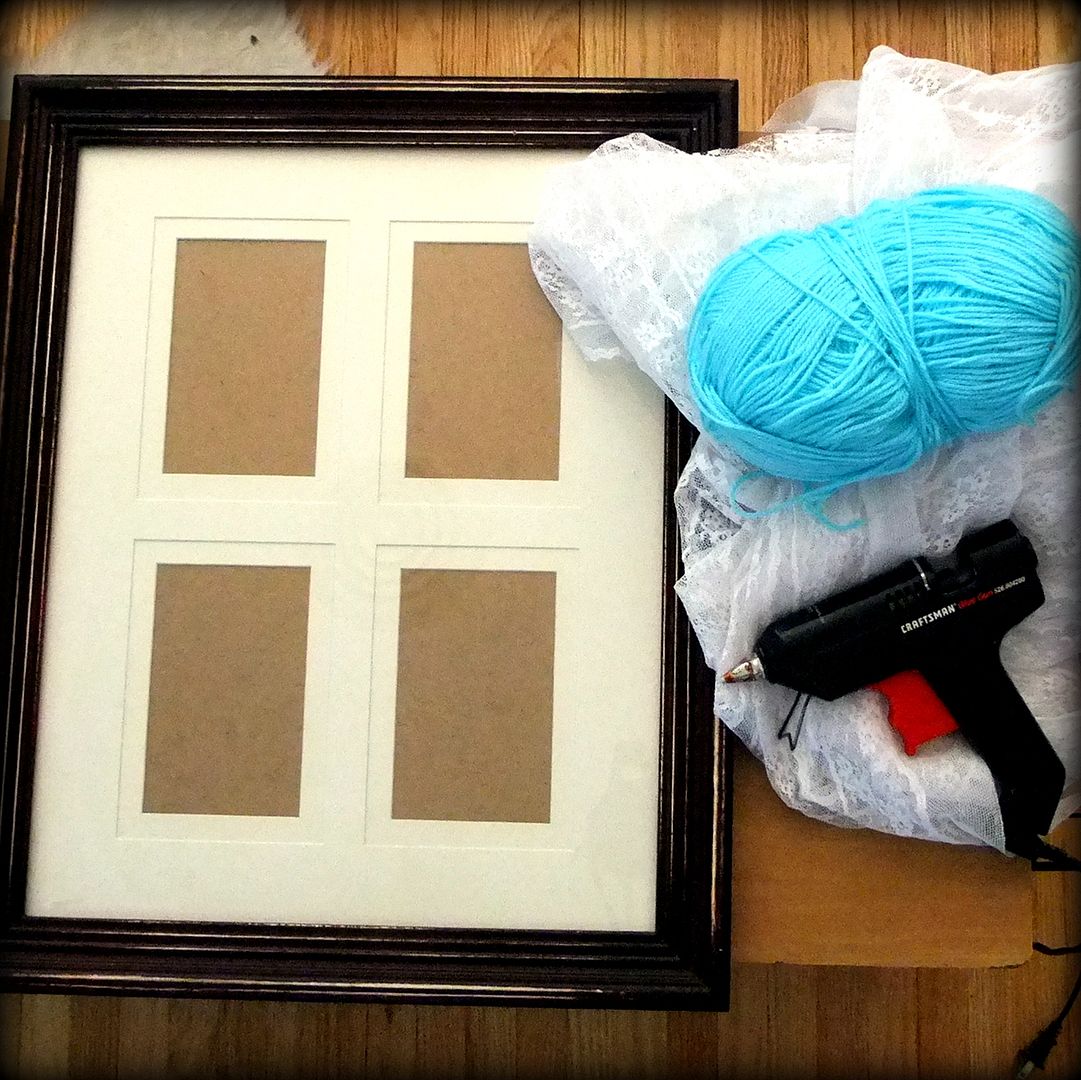 I started by simply cutting the lace to be just a bit bigger than the frame. I hot glued the lace to the back of the frame like so.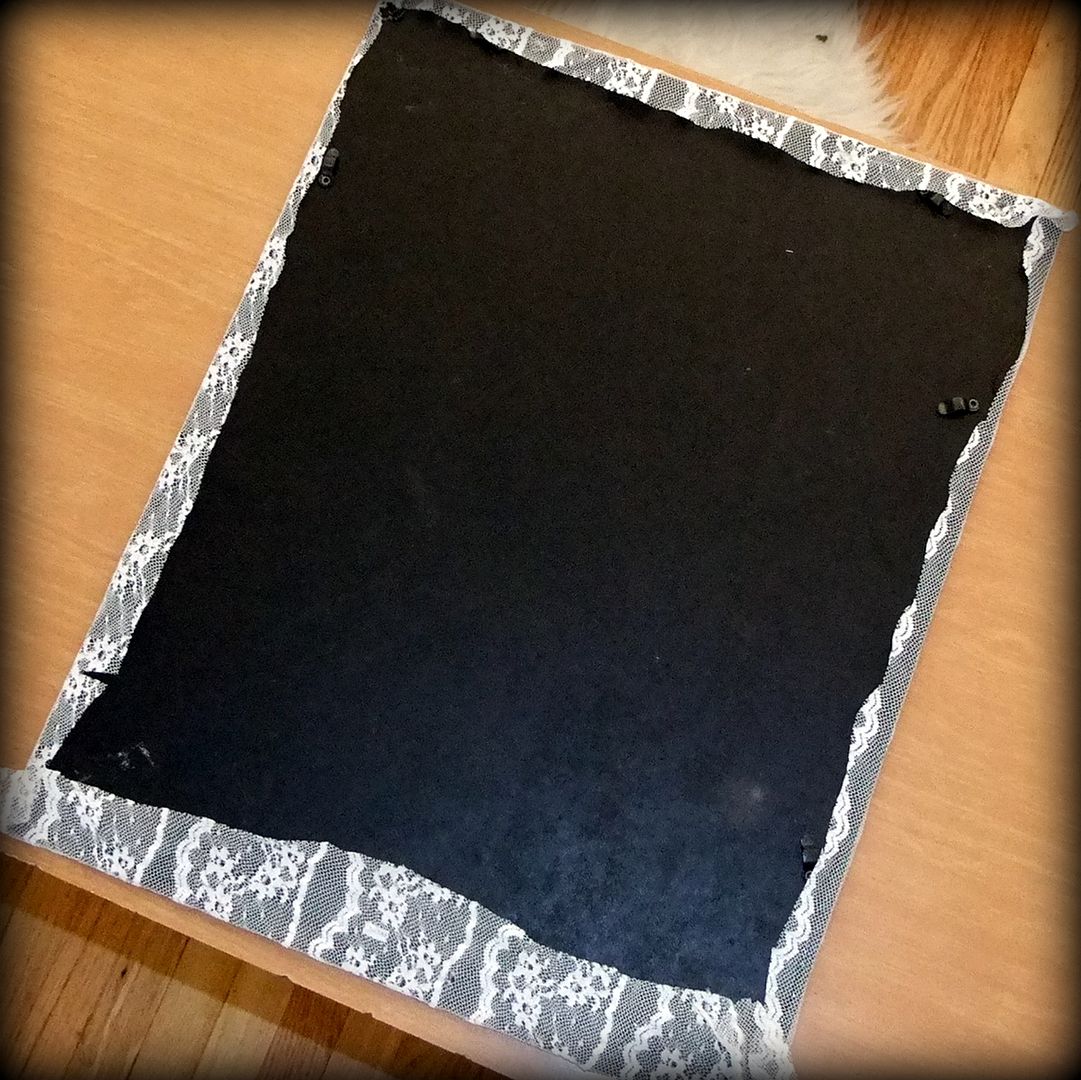 I let that dry, and then started laying out the yarn how I wanted it (I had already decided I wanted it to say "why hello"). You'll notice that I started with blue yarn, but realized that it wouldn't show up very well, so I went to my yarn room (just kidding, I don't really have a yarn room) and grabbed some red.
From there, I placed hot glue in the form of the letters, and placed the yarn on top of the glue. I did this very slowly, maybe two inches at a time, and burned my fingers each time I fashioned the yarn on to the glue. Such is the life of a crafter, right?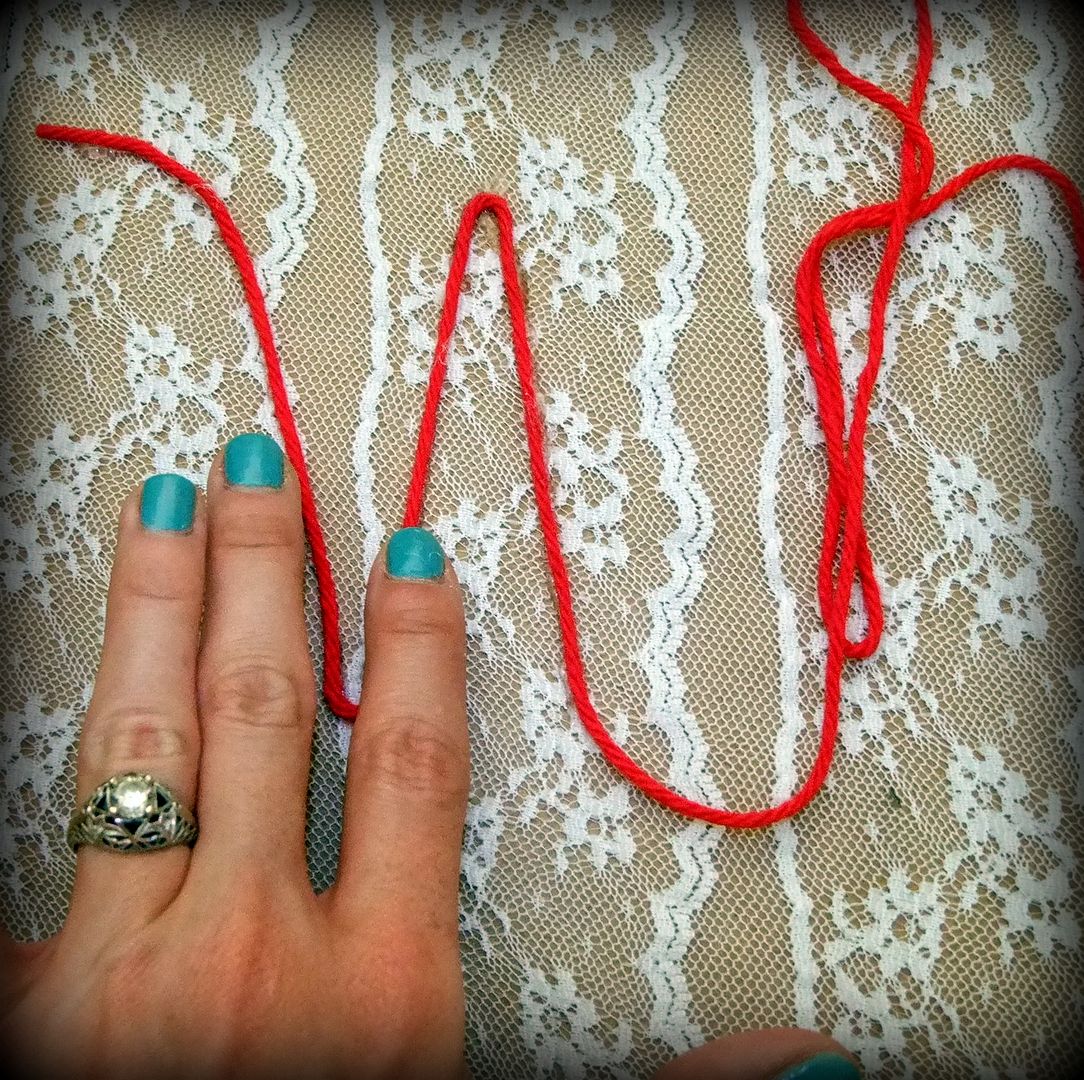 I then let that dry, and placed the whole thing back into the frame. Easy peasy. Just like most of my DIYs.
But I still love it!
I put it in the living room for everyone to see when they walk in the house. Perhaps I need to make a "well goodbye" one as well!
Well, goodbye!
xo,
megan bird