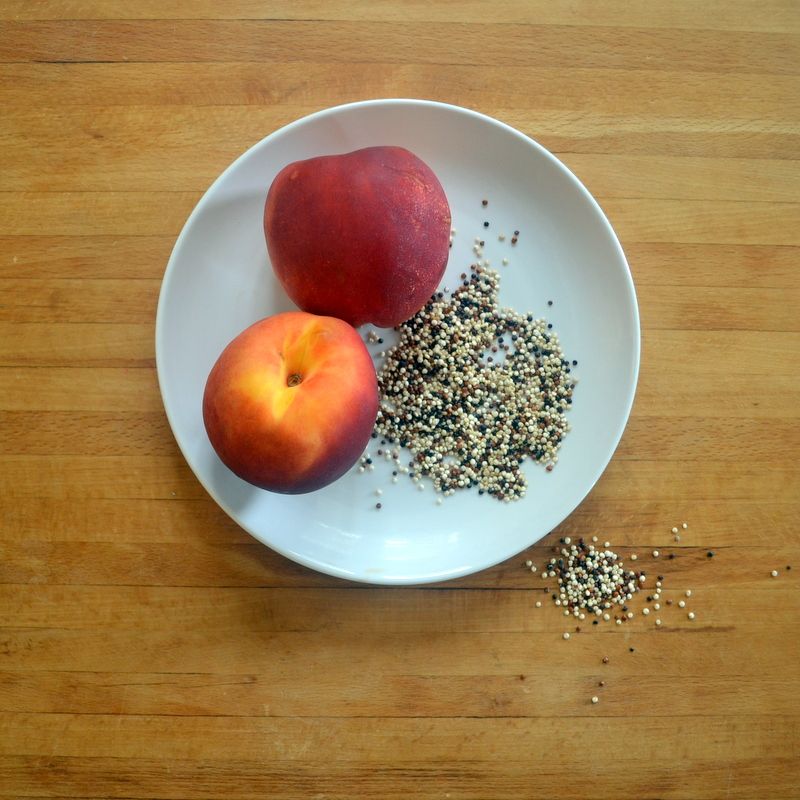 I love quinoa. It is so healthy and delicious and can be used in so many ways. I made this salad for a little Labor Day cookout that we hosted on Monday. It was perfect alongside some veggie burgers and sweet corn on the cob. The recipe is super easy and turned out really yummy! It makes a great side dish and is even hearty enough to be served as a main course.
Ingredients:
Salad
~ 1 cup dry quinoa, rinsed (this will make about three cups cooked)
~ 2 cups water or broth (I used veggie broth)
~ 1 bell pepper, diced
~ 1/2 pint of grape tomatoes, diced
~ 1/2 bag of frozen corn, thawed
~ 1 can of black beans
~ 2 nectarines, diced
1 tsp grapeseed or olive oil
Dressing
~ 1/4 cup grapeseed or olive oil
~ 1/4 cup lemon juice (the juice of about 1/2 a lemon)
~ 2 tablespoons parsley, chopped
~ 1 tsp red pepper flakes
~ 1 tsp garlic powder
~ salt and pepper
Instructions:
Heat the tsp of oil in a small pot. Once the oil is heated, toast the dry quinoa for a couple of minutes. Add your water or broth and bring to a boil. Cover, reduce heat to medium low, and simmer for 15-20 minutes until all the liquid is absorbed. While the quinoa cooks, mix together the dressing ingredients. Once the quinoa is mostly cooled, combine all of the ingredients and drizzle with the dressing. Serve and enjoy!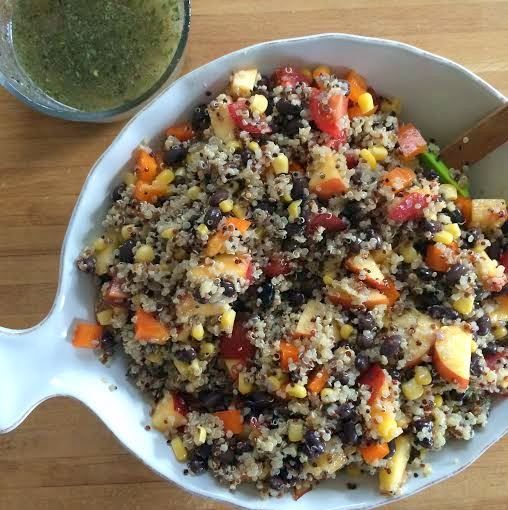 Do you have a favorite quinoa recipe?
xoxo, nora bird