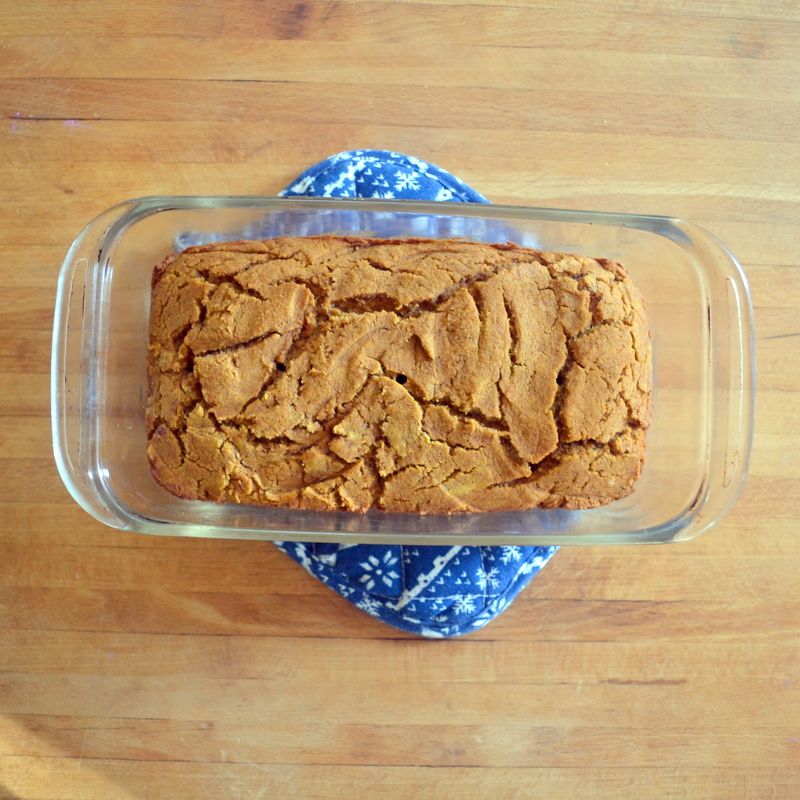 We are not a gluten free family by any means, but Jim has had a few issues of late and decided to give the gluten free thing a try to see if it helped at all. I have been trying to accommodate by changing up a few of our favorite recipes to make them gluten free. Mimi and I love baking together and we decided to try a gluten free pumpkin bread! It actually turned out pretty good, so I thought I would share the recipe!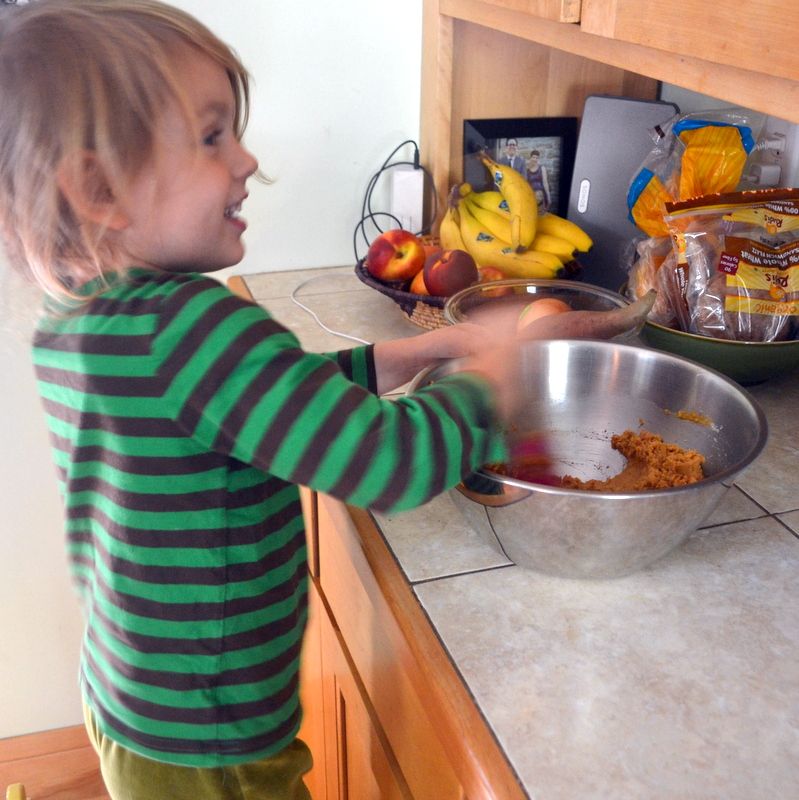 Ingredients
2 cups of brown rice flour
3/4 teaspoon baking soda
1 teaspoon cinnamon
1/2 teaspoon nutmeg
1/4 teaspoon ginger
1/2 tsp salt
1/2 cup pumpkin puree (I used canned)
1/2 cup raw honey
2 eggs
Instructions
Preheat the oven to 350 degrees.
Lightly grease one bread pan.
Combine all dry ingredients in one bowl.
In a separate bowl, combine the wet ingredients.
Add the dry ingredients to the wet and mix until combined.
Pour mixture into prepared pan and bake for 35 minutes.
Let bread cool in pan for about 5-10 minutes before moving to a wire rack to cool completely.
Last minute, we decided to make a traditional
cream cheese frosting
to top the bread with. Always a good choice, if you ask me!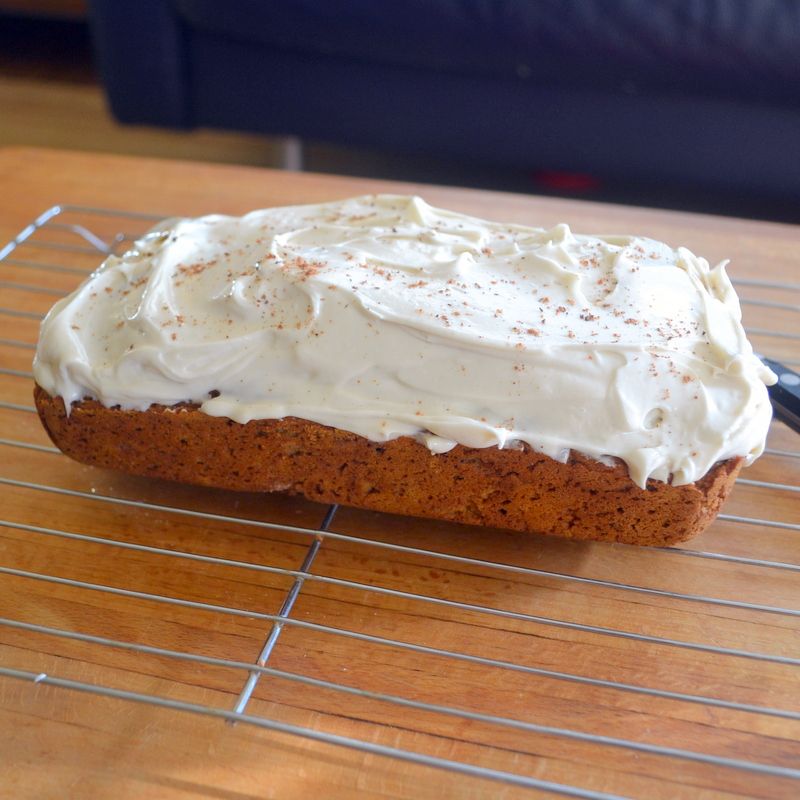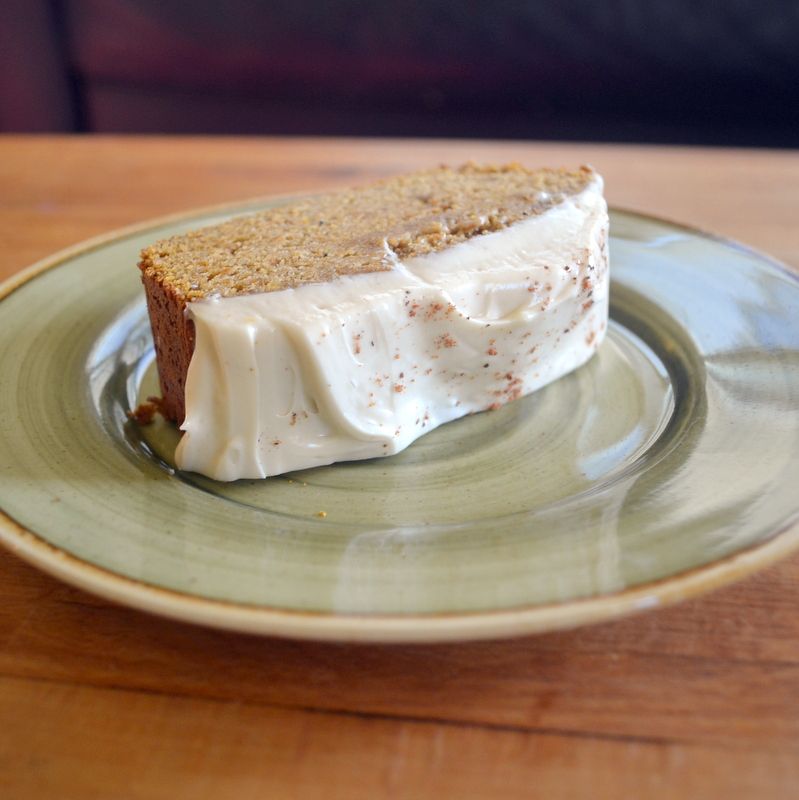 This is a great fall recipe for anyone who is gluten free or just trying to eat a little less wheat. I think next time I might add a little bit of apple sauce to make it a bit more moist, but other than that, it was a hit!
Do you have any favorite gluten free recipes? I'd love to hear them!
Happy Friday!
xoxo, nora bird