We got some apples in our CSA box last week that, according to my kids, weren't good eating apples. "Too sour!", they exclaimed. So, I decided to use them for baking. My first thought was apple crisp but I wanted to try something new and different, so I decided to attempt apple bars. This is a great recipe since apple season is almost upon us! They turned out really yummy so I thought I would share!
Ingredients:
1 cup flour
1 tsp baking powder
1/4 tsp salt
1/4 tsp cinnamon
1/4 cup butter
1/2 cup brown sugar
1/2 cup white sugar
1/4 cup apple sauce
1 tsp vanilla extract
1 cup apples, peeled and chopped
1 tablespoon sugar
1 tsp cinnamon
Instructions:
1. Preheat oven to 350. Grease an 11x7 inch pan. Mix together flour, baking powder, and 1/4 tsp of cinnamon in a small bowl and set aside.
2. In a larger bowl, combine the melted butter, brown sugar, and 1/2 cup of white sugar until smooth. Stir in the apple sauce and vanilla. Blend in the flour mixture until combined and then add the apples and fold into the mixture. Spread everything evenly into the prepared pan. Mix together the remaining white sugar and cinnamon and sprinkle over the bars.
3. Bake bars for 25 minutes. Cool in pan and then cut and serve.
4. Enjoy!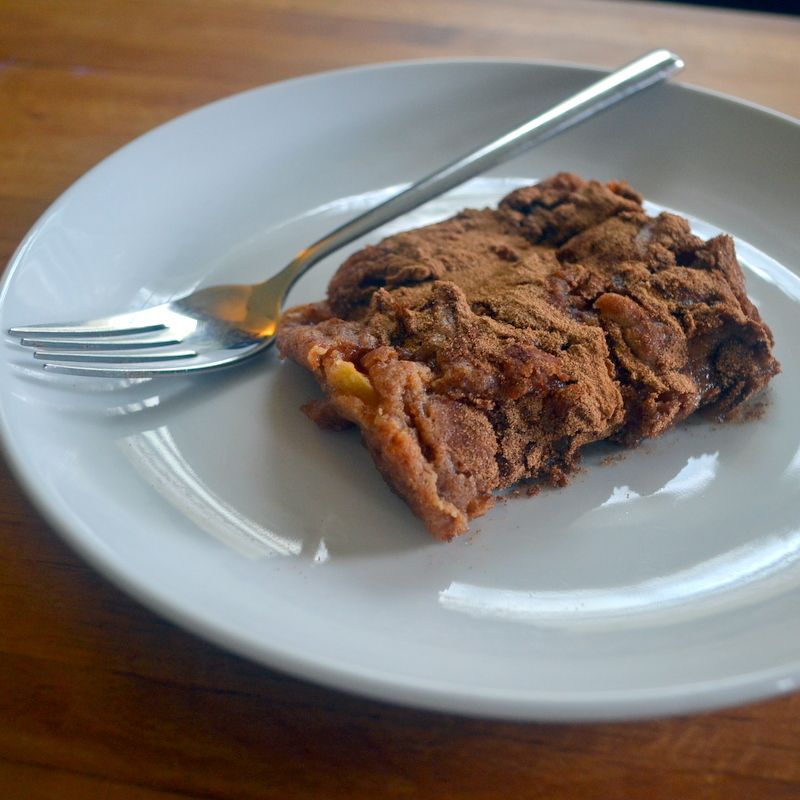 As you can see, these bars were a big hit!
xoxo, nora bird