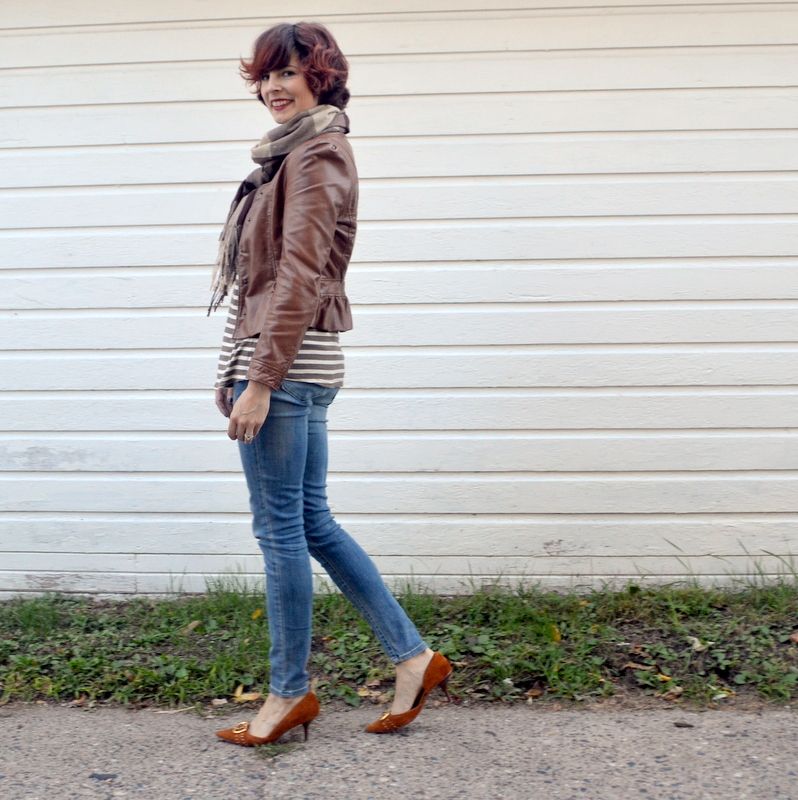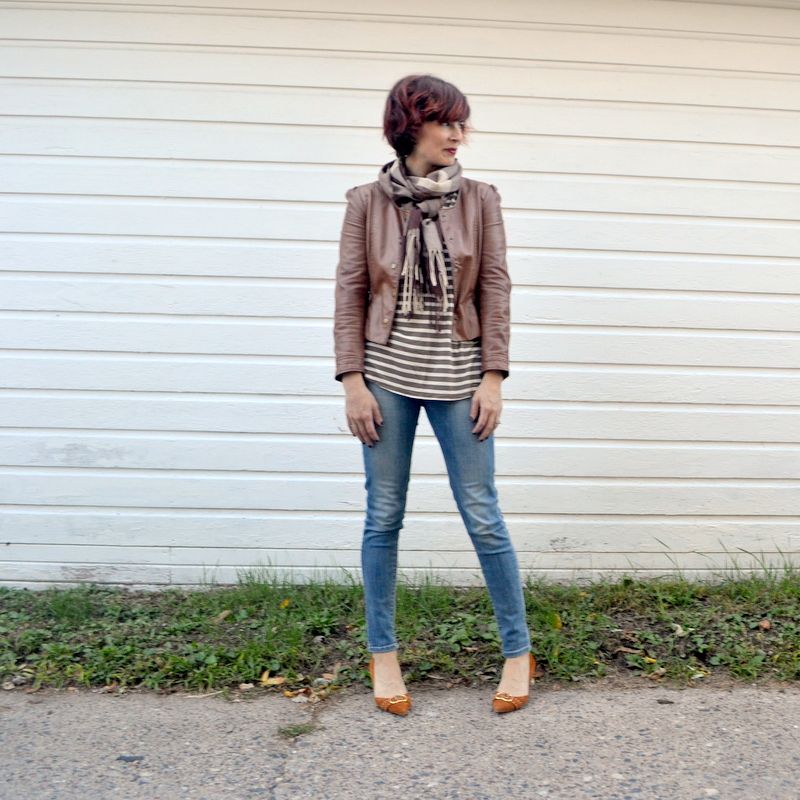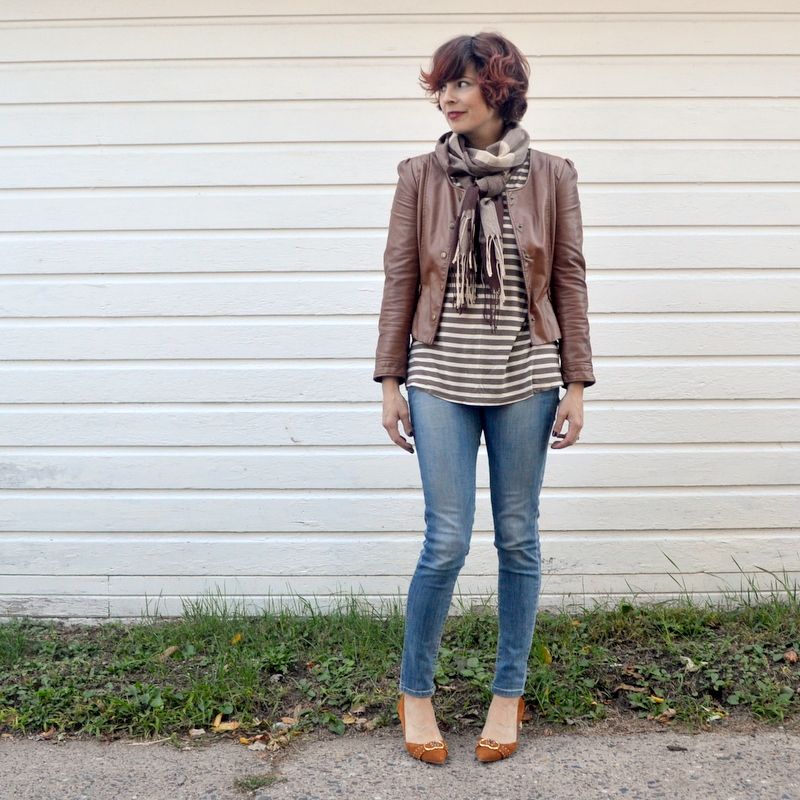 jacket, jeans~ b. (a resale shop)
scarf~ hand-me-down from my mom
shoes~ Michael Kors via Second Debut
This past weekend, I had a getaway with three of my oldest and dearest girlfriends. We have all been friends for almost 30 years which is just crazy and awesome. We had been planning the getaway for over a month and had been texting back and forth for the last few weeks, throwing out ideas and joking and sending lots of wine glass emojis. Finally, the weekend was upon us and it did not disappoint. My parent's have a small vacation condo in an adorable lakeside town about 2 hours southeast of the cities, which is where we stayed. We spent the entire weekend talking and laughing and eating and drinking and resting and repeating. The weather was amazing and we were able to spend a lot of time outdoors, enjoying the sun and the beautiful scenery. The lake was full of sailboats and the leaves on the trees have recently begun changing color and were so beautiful. It was pretty perfect. I always feel so inspired and invigorated and and refreshed after spending time with my friends.
We are all busy with work and kids and family and just life in general and we don't get to spend nearly enough time together. This weekend away was much needed and we are already trying to plan our next one!
Do you have any getaways planned for this fall?
xoxo, nora bird