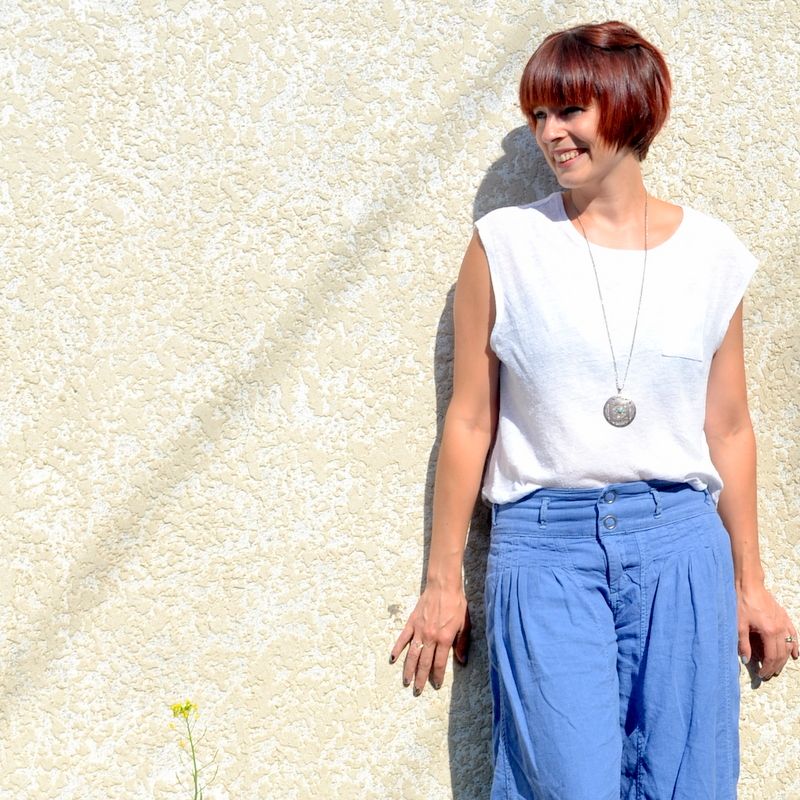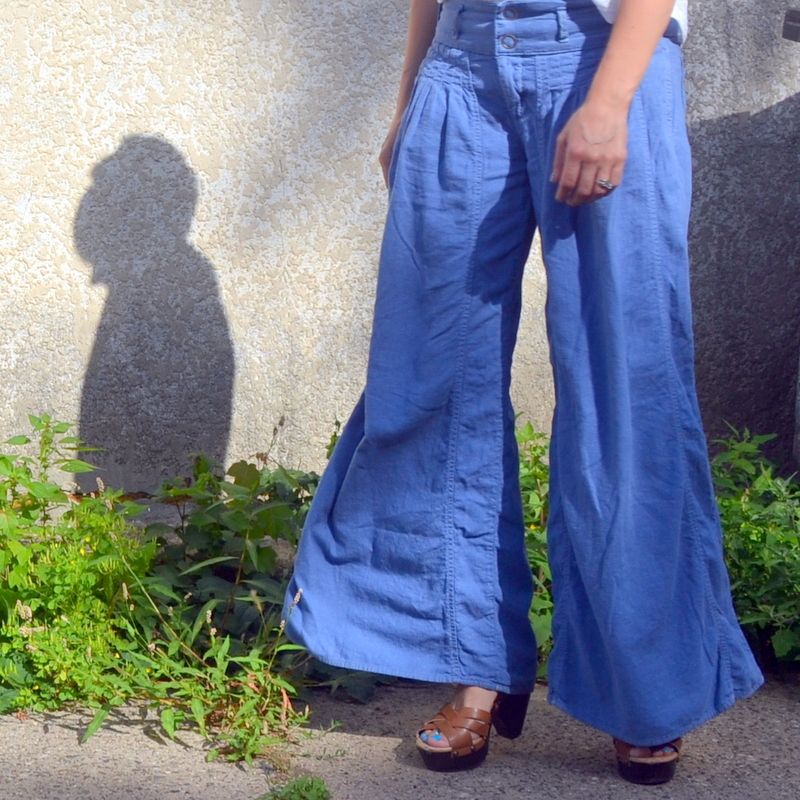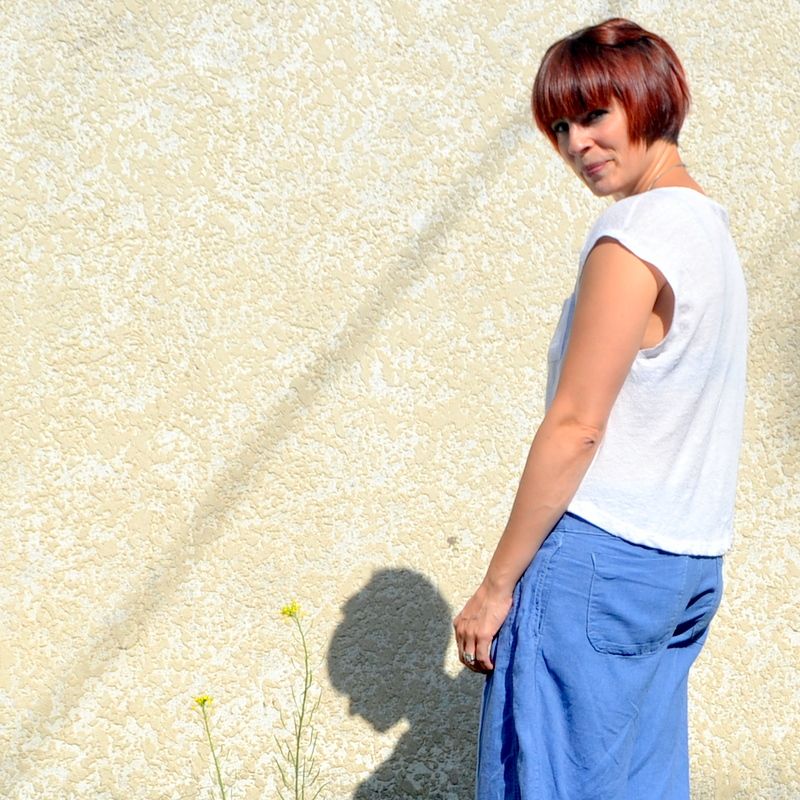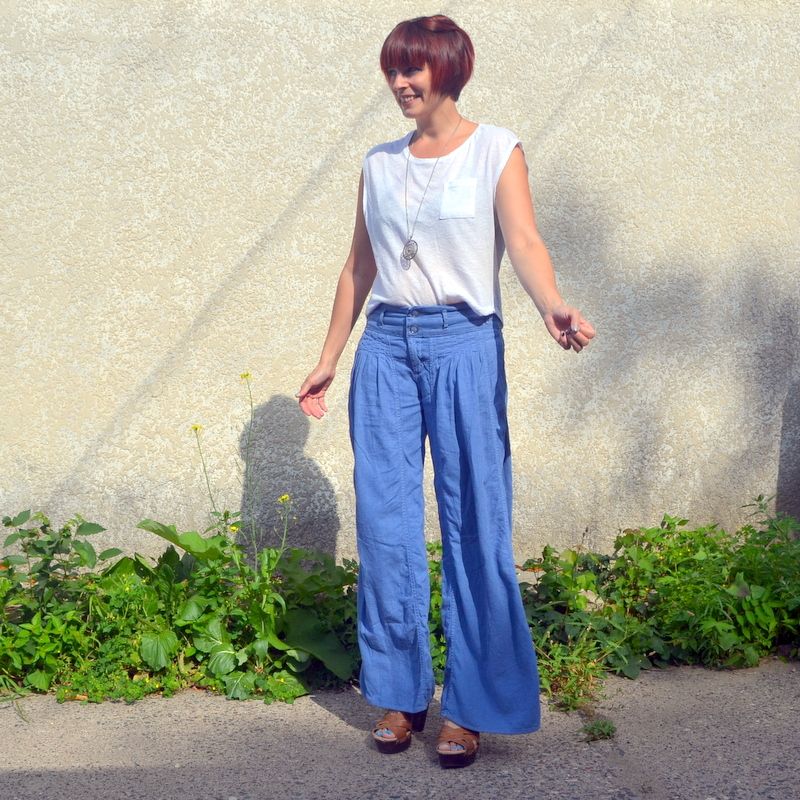 pants~ b. (a resale shop)
necklace~ gift from my mother-in-law
I'd like to introduce you to my new favorite pants. I might not be taking these babies off for a while, I love them so much. I realize these pants may not be everyone's cup of tea. There's a lot going on here

. We've got p

leats, ruching, w

ide legs, kind of a strange length,
buttons, a strange denim/linen mix, and a whole lot of wrinkles. The wrinkles can be blamed on me. Like I said, these have been getting a lot of wear. But when I saw these on the rack last weekend at b. (a resale shop), I knew they had to be mine. Even though I can't picture wearing them with anything but a white muscle tee and clogs (except perhaps a grey muscle tee and clogs). And even if my husband may have lovingly referred to them as "the ugly pants". Even then! I don't care. They are my new faves and I will wear them proudly. I just need to stock up on white muscles tees and clogs and I'm good. Outfits for days!
Have a happy Thursday, all!
xoxo, nora bird