the inspiration
megan bird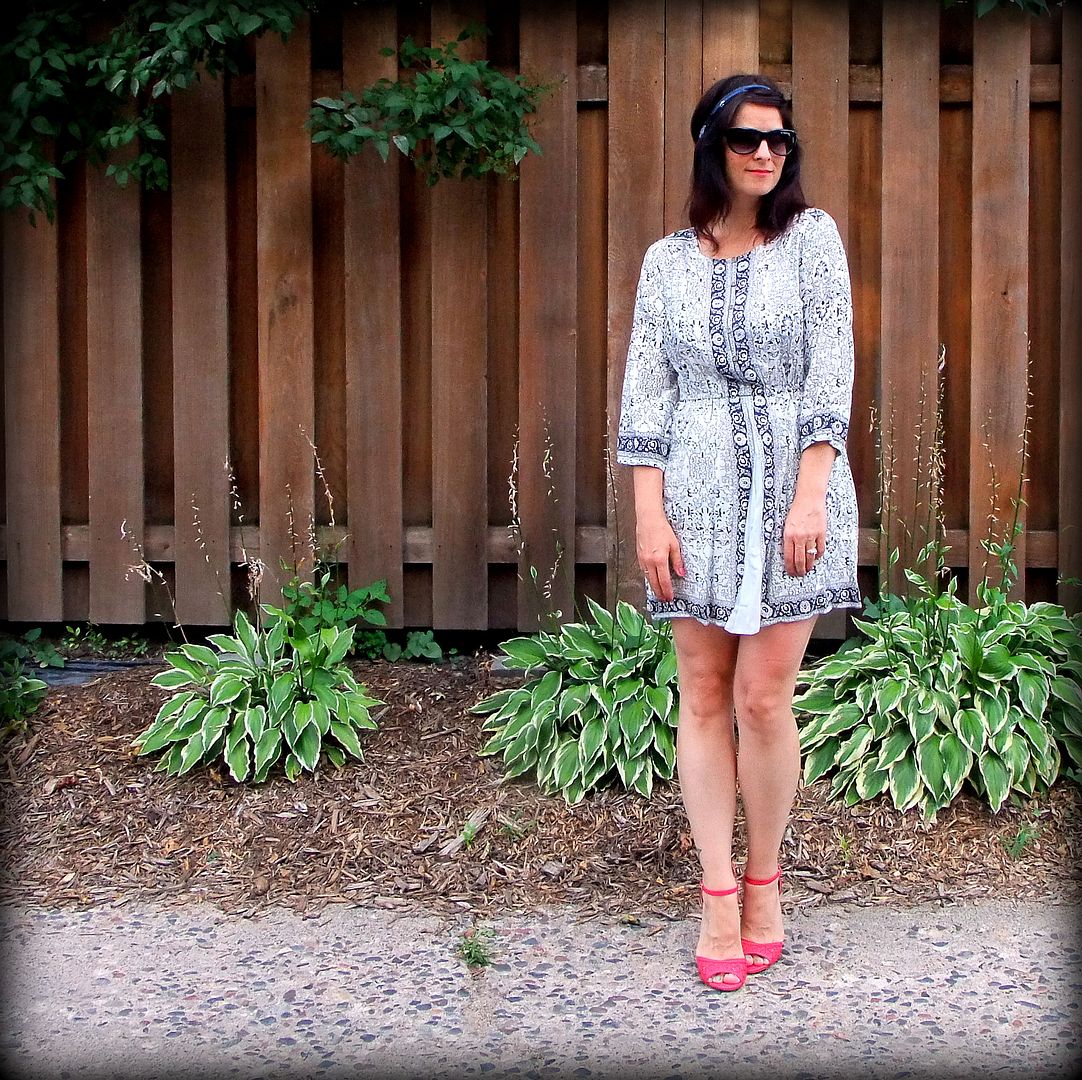 dress~ Forever 21
nora bird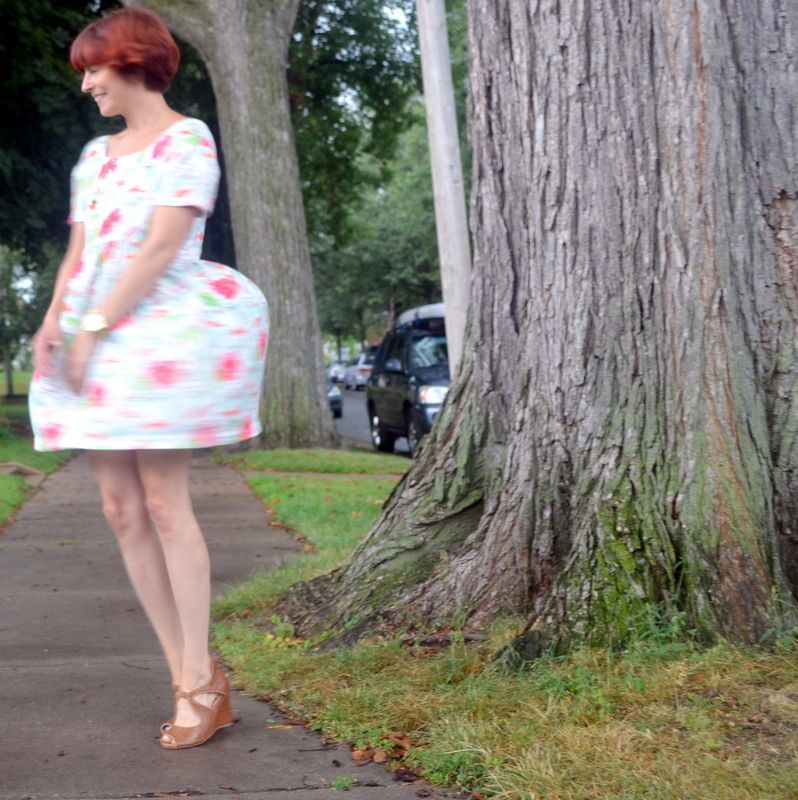 necklace ~ Etsy, gift from Megan
We went camping this weekend. It was a bit of a last-minute decision, and as such, there was literally only one site left for us when we booked. The spot wasn't ideal, as it was right next to the bathrooms. I suppose that isn't so bad, as it made it more convenient for my small bladder, but it also gave us prime viewing to all the people who wanted to use the showers.
It started off innocently enough, mostly just moms and kids who wanted to wipe the day's sunscreen and bug spray off their bodies. But once it got dark, it was a different picture. We honestly saw about four couples entering the showers together. Some seemed innocent enough, people wanting to save time and/or leave showers open for more people. But more than one couple entered and left both dry and in the same clothes they entered in. Seems suspicious, no?
Chris and I began to make a game out of it, and make up stories about the people entering. The aforementioned couple, for instance, was having an affair. After all, why would they need to use a public shower to do what they were presumably doing if they had a tent or camper?
We made note to book in advance from now on, and to not reserve this particular spot. While I am glad people are enjoying their camping trip, I don't really need to see exactly how.
xoxo,
megan bird
For next week's inspiration and rules how to play, click
here
.