the inspiration
megan bird
necklace ~ Kate Spade, Nordstrom
nora bird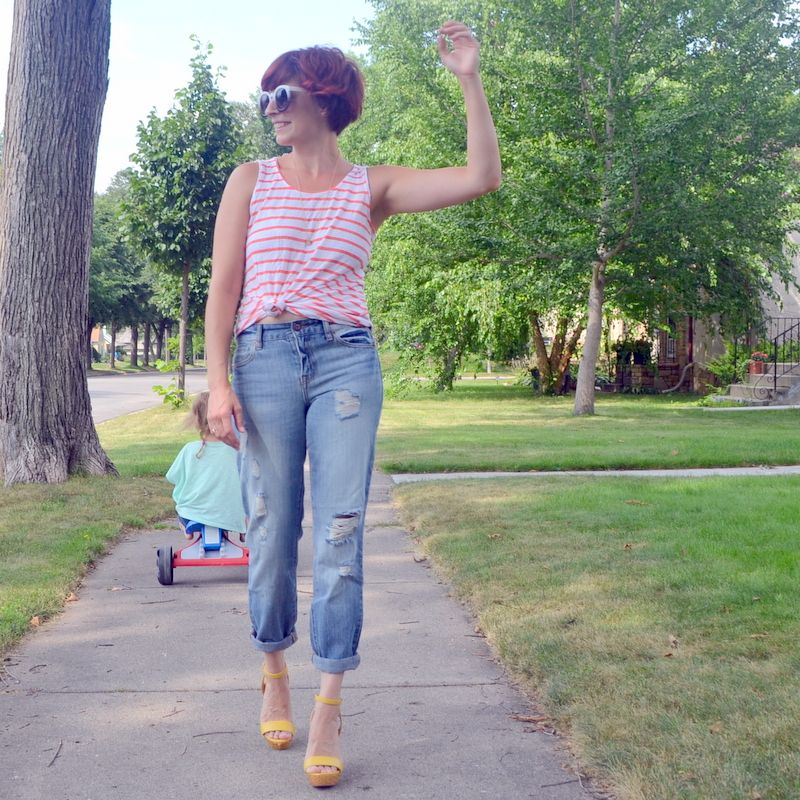 Over the many years I have been a camper, I have learned some pretty good "beauty" secrets for long weekends of using a river as your bathtub. Campfires, salty food, and maybe one too many alcoholic beverages are not my face's best friend, so I have learned the following tricks over the years...
~ Coconut oil is a must-have when camping. It is a sunscreen, bug bite itch eraser, cooking oil, deodorant, body lotion, and night cream all wrapped up in one easy to pack and carry container. It's a must-have for camping.
~ Baby wipes are also on the must-have list. In a pinch, they wipe all the bug spray, sunscreen (or coconut oil), and hiking grime from your face. Added bonus, get the kind with aloe for some extra moisture after a long day outdoors.
~ A nice cool Gogurt from the cooler acts as the best de-puffer on your eyes in the morning. I discovered that one this weekend. I asked Chris and the kids for their opinions before and after, and they claim the results were amazing. I might just start trying this one at home every morning as well!
What are your best camping beauty secrets?
xoxo,
megan bird
For next week's picture, and to learn how to play along, click
here
.