I love succulents. They are such fun little plants. They come in so many cool shapes and different sizes and they are relatively easy to care for. I didn't have nearly enough succulents in my life so I decided to change that this week. With a few different ideas floating around in my head but no definite plan for what to do with them, I went out and bought a ton of succulents. I knew that, if nothing else, we had a bunch of empty pots in the garage in which I could plant them. After making my purchase, I ended up on Pinterest looking for fun ways to display succulents and came upon a picture of a
succulent wreath
. Now you all know I love my wreath DIYs, so it was settled. A succulent wreath it would be!
What you'll need: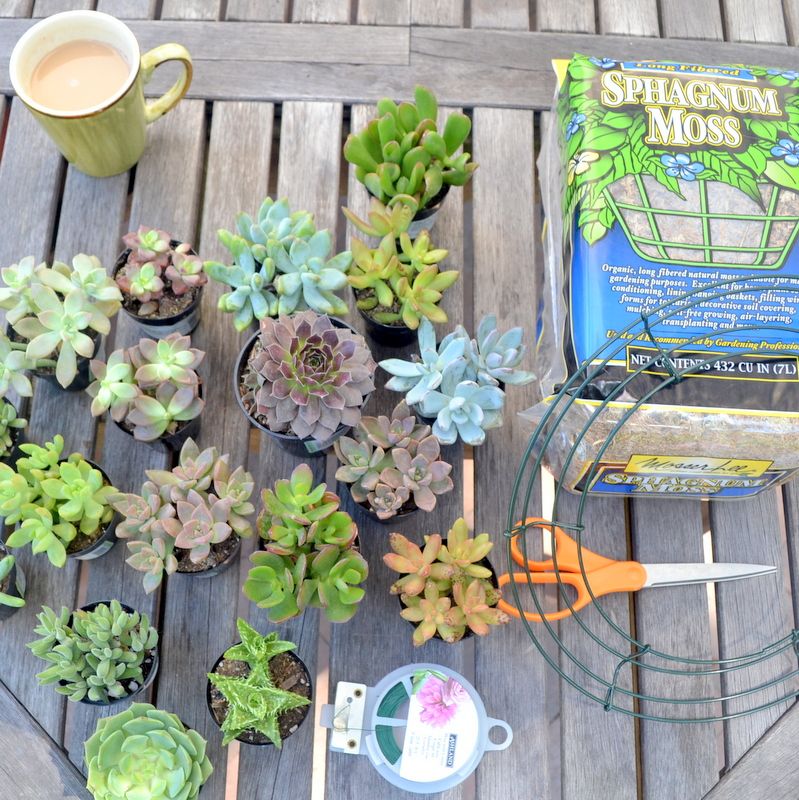 ~ wreath frame (mine was 12")
~ Sphagnum moss
~ floral wire
~ succulents (or clippings, if you have larger succulents around your house!)
Instructions:
~ Remove your succulents from the pots and separate them. You may need to remove some of the leaves from the bottom of the plant so that the stem is long enough to plant into your wreath.
~ Place your Sphagnum moss into a bucket of water until it is completely wet (about 5 minutes).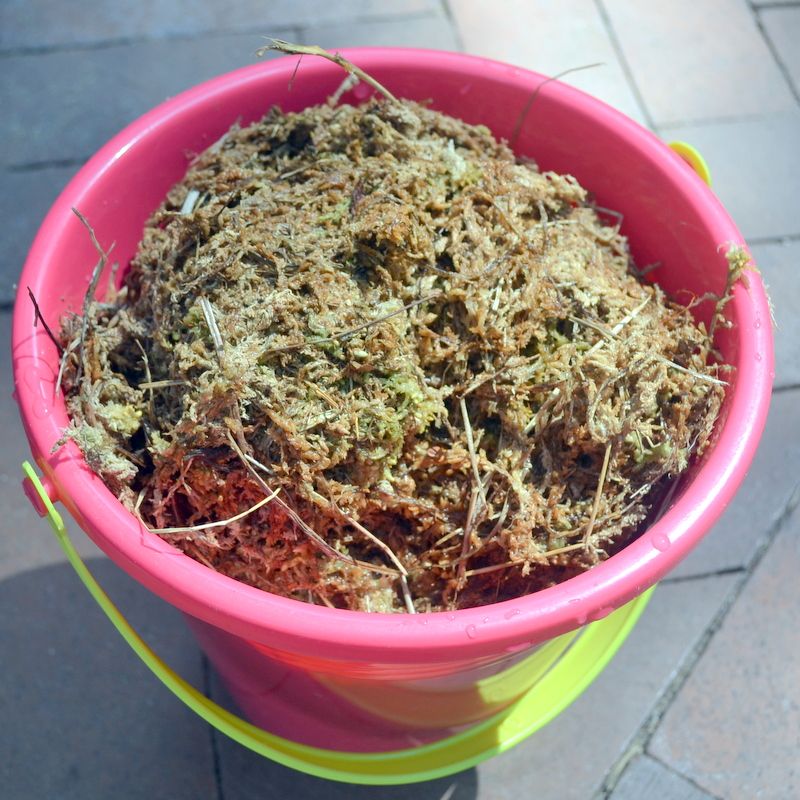 ~ Starting on the back, stuff the wreath tightly full of moss. Then, wrap the frame and moss with the floral wire to hold the moss in.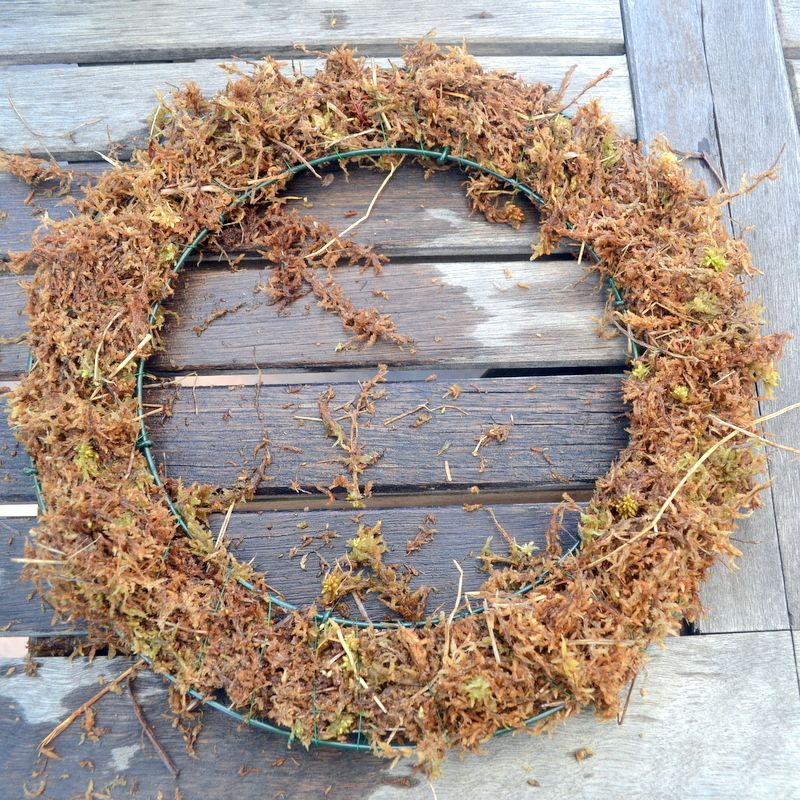 Next, turn the frame over. You will notice that the frame is still showing through the moss. You don't want that!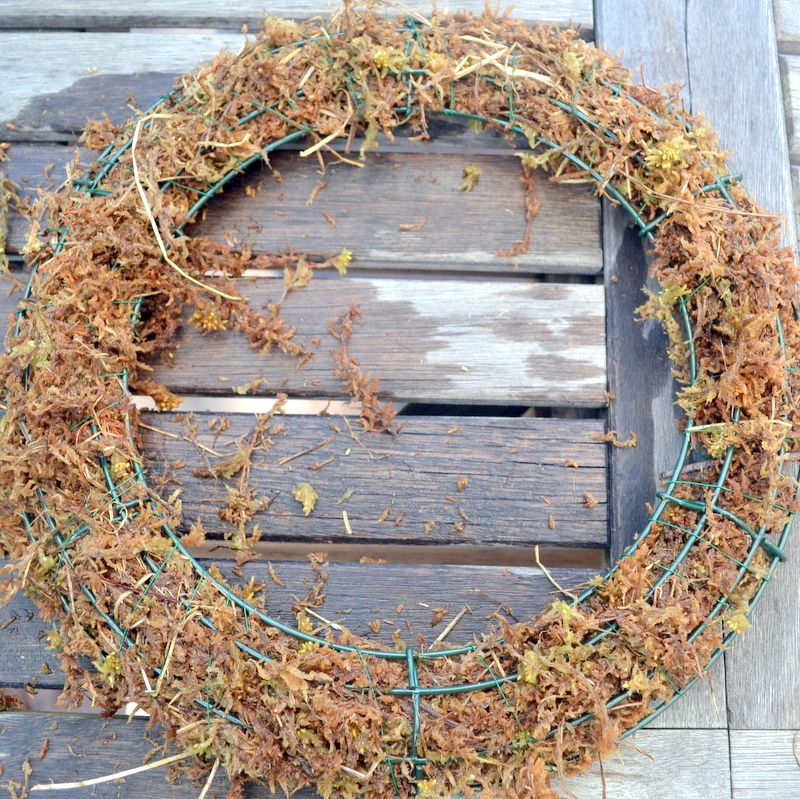 Add an extra layer of moss and then wrap once again with the floral wire.
Now it is time to start planting the succulents! Make a hole in the moss with a stick where you want to plant your succulent.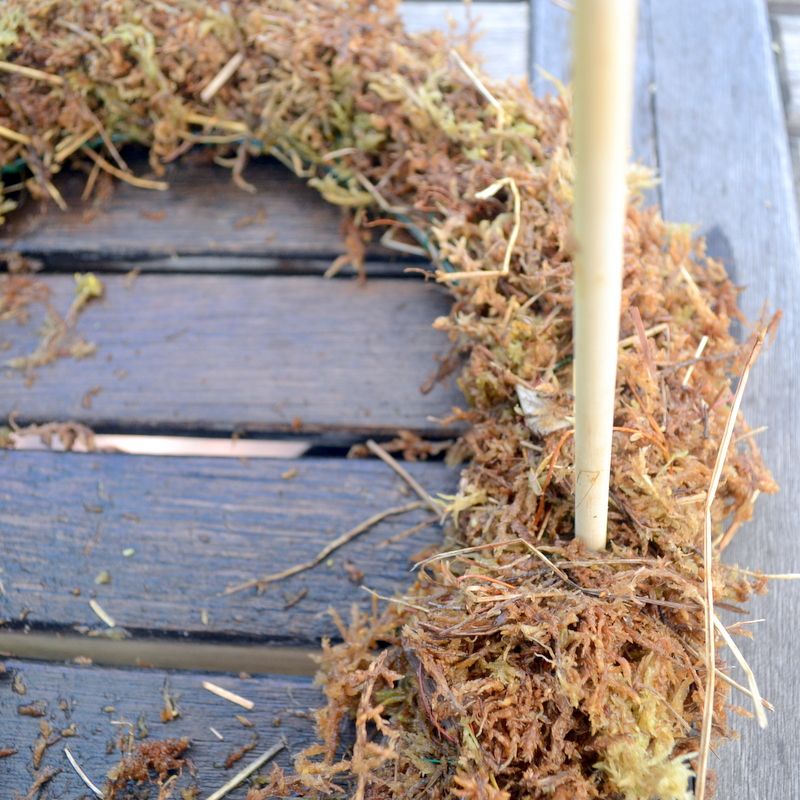 Now, simply plant your succulent in the hole. Continue to do this all the way around your wreath until it is full and looks the way you want. The succulents will continue to grow over time, so try not to over crowd the wreath! One quick note: if you want to be able to hang your wreath right away, you will want to secure your succulents with floral pins. I did not do this, so I will need leave my wreath laying flat and wait for my succulents to take root (about 6 months) before hanging. You will also want to spritz your wreath with water occasionally and make sure it gets a bit of sun and it should stay nice and healthy!
Here's the final product: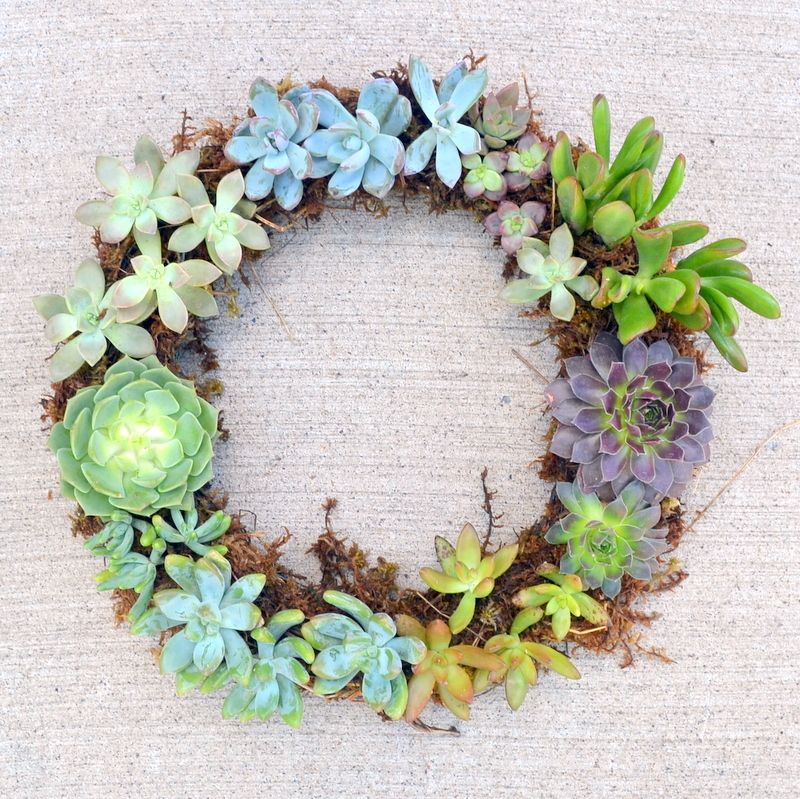 What do you think? I think I love it!
xoxo, nora bird