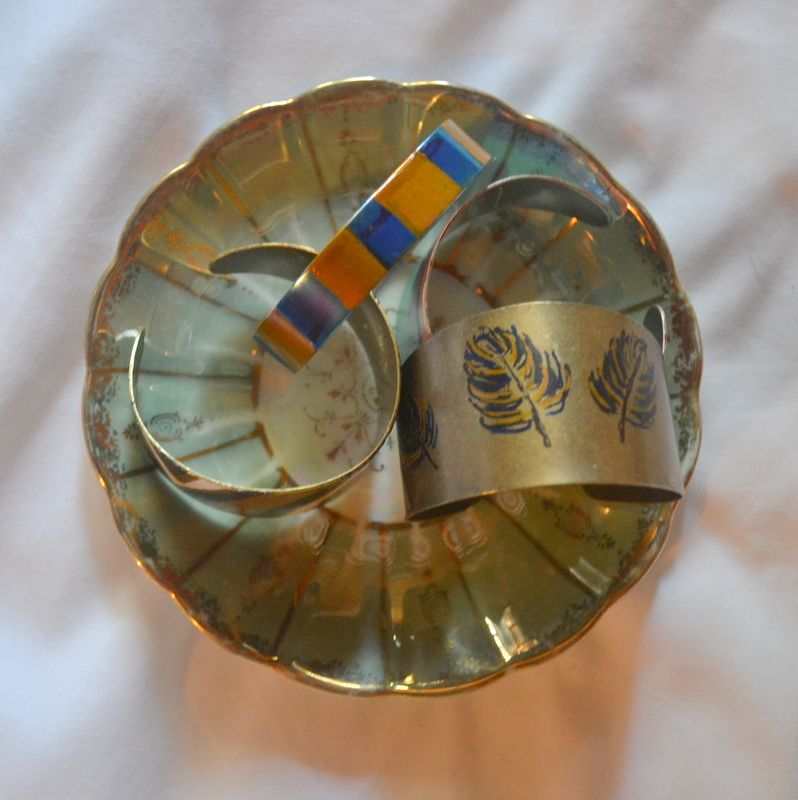 I told Megan the other day that I had no idea what I was going to post today. Lately, when it has come to DIY projects, I have been very uninspired and quite lazy. It's nearing the end of the summer and we have been so busy with other things and trying to be outside and enjoy the last few weeks of warm weather and my time for DIYs has been limited. So, instead of trying to come up with a whole new idea this week, I went into the corner of my basement reserved for DIY projects that have been started and abandoned and decided to finish one of those.
I bought a package of metal cuffs and some acrylic paint pens at Michael's months and months ago. I had big plans for designing my own original jewelry. I even started doing so, but then I just left them, unfinished and half-painted, in that sad corner of my basement. Until this week! And now I have four new, original pieces of jewelry to add to the mix!
What you'll need:
~ metal cuff
~ acrylic paint pen
~ clear acrylic sealer
I have little to no artistic skill, so I just went with some very simple designs. But you could really have fun with this! The world (or the cuff?) is your oyster. Go crazy! Be bold! Make cool, original jewelry that everyone will ask you about! Really, anything goes.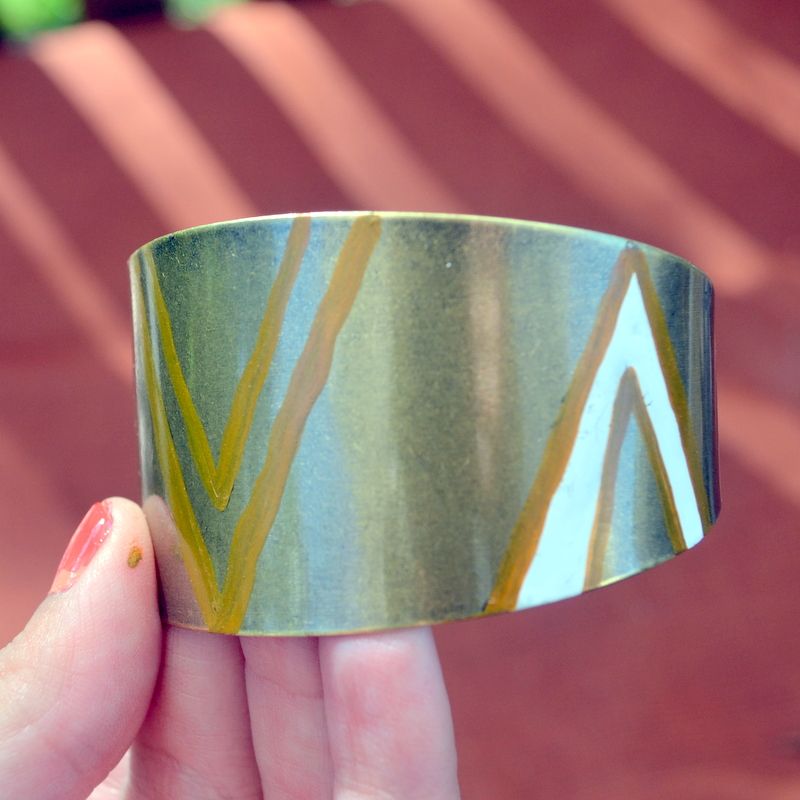 Once you have finished creating your designs, spray the cuffs with the acrylic sealer according to the directions on the can.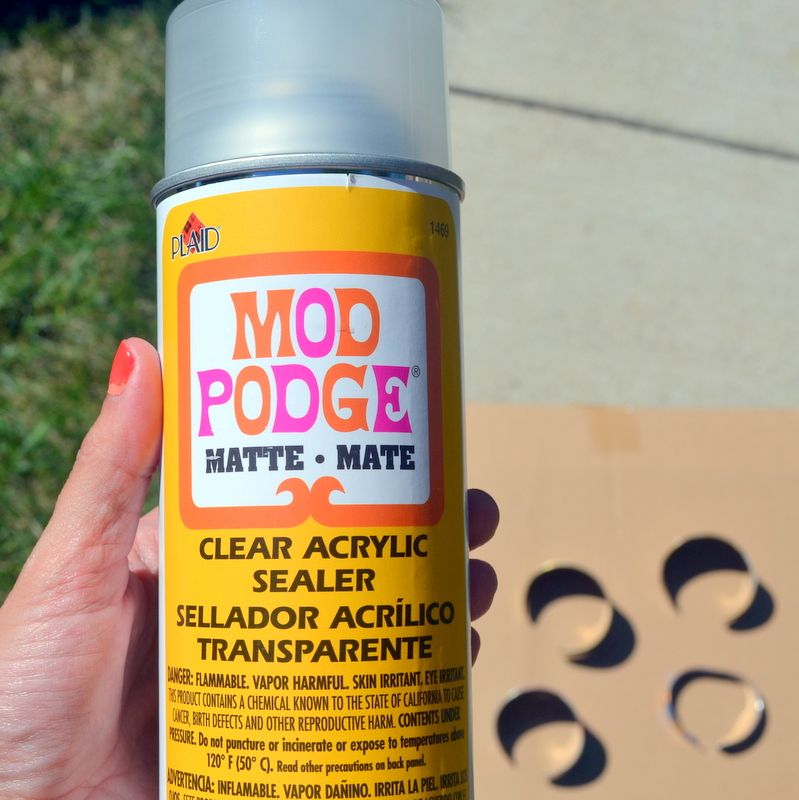 Once that is dry, wear your cuffs proudly!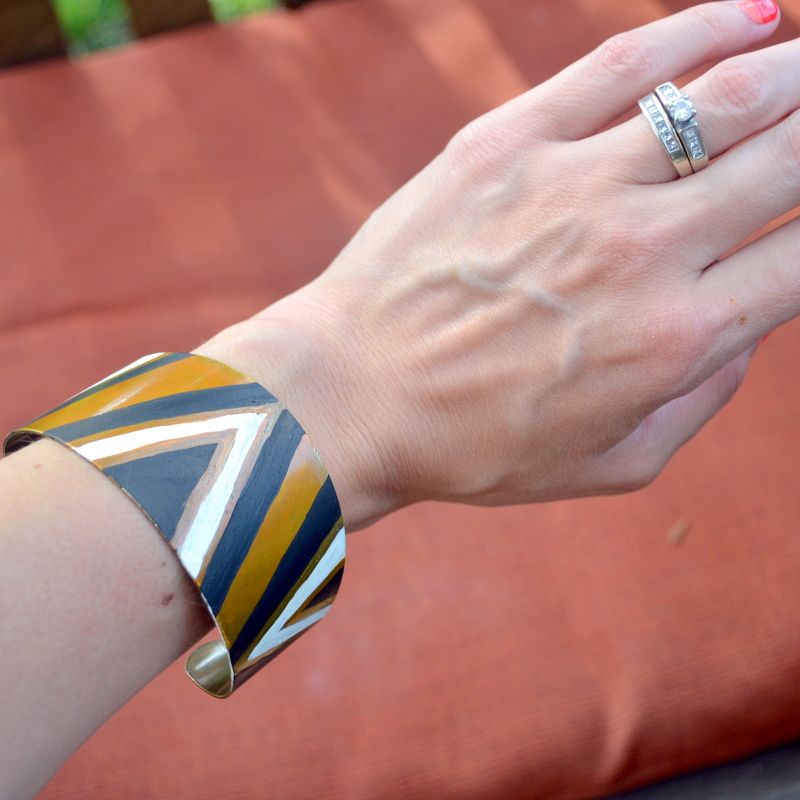 This was a lot of fun and I am happy that it helped me out of my DIY rut. In fact, I bought a package of metal rings that I plan on painting one of these days!
xoxo, nora bird